HTC: Weak Sales And The Buggy "One" Series Reflect Big Problems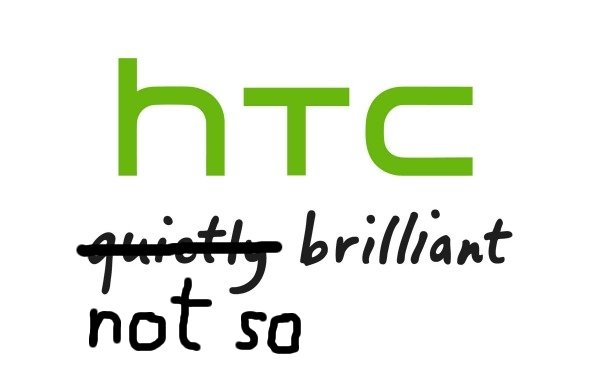 HTC has been struggling in the smartphone market for a very long time, and if the weak quarterly earnings and numerous bugs found in the HTC One S and One X are any reflection of how the company is doing as a whole, things are certainly not looking well for the company who brought us some truly great pieces of hardware. The HTC One series NEEDS to be a hit, as the company is simply struggling to stay afloat. But it seems that the pressure that HTC is facing might have forced the series release too quickly, as multiple problems have been found with the "S" and "X" that make us wonder how they could have cleared testing. As we have touched on these issues on multiple articles, lets combine all the information we have here in this article to provide some clarity on just how much trouble this once highly respected Android manufacturer really is in.
Weak Quarterly Earnings...Again
Back in February I discussed how HTC was showing signs of losing their once very dominant foothold on the Android market, and weak revenues were a big piece of that. Unfortunately, the numbers aren't looking better this time around, but substantially even worse than last time as HTC is reporting a very weak first quarter. HTC saw its quarterly sales drop to 2.3 billion dollars, which sounds solid, but is actually a whopping 35% decrease from numbers just one year ago. In a market being currently dominated by Samsung and Apple, HTC's net profit sank to 151 million dollars, which is a 70% dip from numbers one year earlier. HTC and analysts are remaining positive, saying that the "One" series of phones launched at Mobile World Congress would turn things around for the company. But here is where things also start to look even more wobbly.
The HTC One Series: Beautiful Phones, But Full Of Issues
I have an HTC One S and an HTC One X sitting here on my desk, and I can tell you that these are 2 beautiful phones. Sadly, they are both already having lots of issues after being released. Not only have consumers reported the issues, but HTC and Nvidia have also confirmed many these issues over the phone with us. Here are a list of issues we have confirmed so far from the One series:
Ceramic casing peeling off the phone (HTC One S)
Call quality audio issues (HTC One S and One X)
Sound issue when playing games (HTC One X)
Performance issue when playing some Tegra and non Tegra games (HTC One X)
Camera bug that can only be temporarily solved by reboot (HTC One X)
The issue with the HTC One S ceramic casing peeling off is so bad, that in Germany HTC announced yesterday that they would replace all of phones with casing peelilng off for free of charge. While it's naturally a good thing that they are addressing the issue, can HTC realistically afford the cost of switching out these devices?
Here are a few pictures of the casing issue: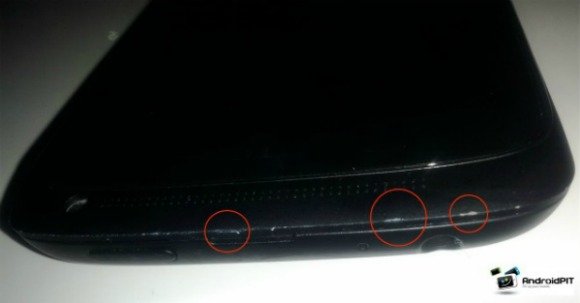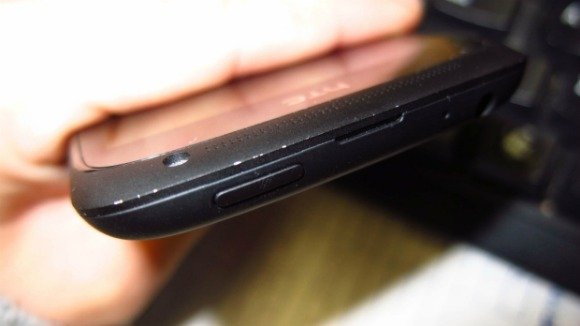 And here is the camera bug: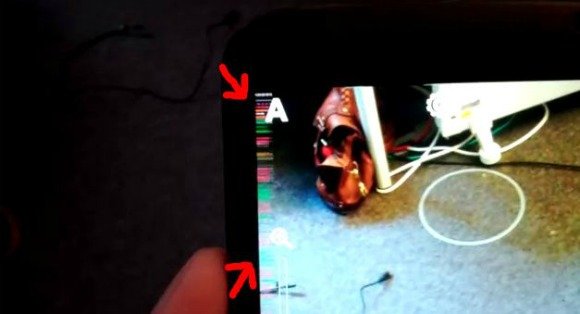 On a positive note, it would seem highly likely that all of these bugs with the exception of the casing issue could be addressed with software updates and fixes. The hardware issue with the One S however, could be a very pricey dilemma for HTC, which is something that they simply cannot afford.
Samsung Continues To Dominate Android Sales
Samsung has quickly become THE Android manufacturer known for pushing huge sales numbers, and those sales have had a direct hit on HTC's profits. With well over 20 million Galaxy S2 devices sold as of Febuary 24th, the series is outselling all other Android devices by a long run, and with the Samsung Galaxy S3 expected to be released in the coming weeks, it could spell even more trouble for HTC.
Additionally, the Samsung Galaxy S3 is rumored to pack Samsungs newest quad core chipset, which in many benchmark tests significantly outpeformed the Tegra 3 quad core chip found in the HTC One X. HTC did a great job in quickly pushing out the first tier 1 quad core phone, but with the current issues the phone is having, it could very likely push early adopters of quad core phones right into Samsung's hands.
I'm not a financial analyst, but it very much seems that time is running out for HTC. With sales and profits down lower than they have ever been, a new series release that is already revealing multiple problems, and releases of the Galaxy S3 and iPhone 5 right around the corner, the One series might be the last chance for the troubled manufacturer.
Picture credits: (second casing photo) Cnet UK