Three gray things that may just change Android forever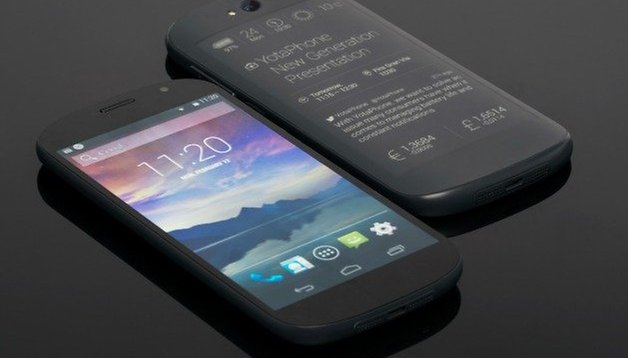 Gray, probably one of the most underrated areas in the world of color theory, was, surprisingly enough, a really interesting part of this year's Mobile World Congress for me. Yes, the event was that exciting. In a world of high resolution, ultra-pixeled color saturated displays, there were three presentations in Barcelona that really stood out for me, and they all involved a healthy serving of gray.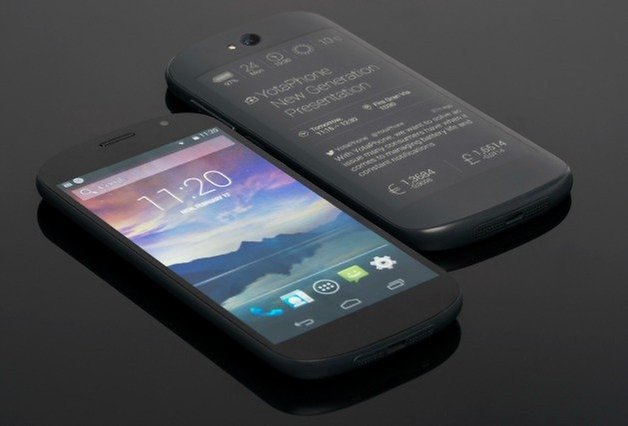 YotaPhone's e-ink display
Just as we were at the Yota booth, trying to shoot a hands-on video of their new, second-generation dual-screened Android smartphone, the award for best device of the MWC was awarded to Yota, the Russian company that looks set to bring dual-screened e-ink smartphones to the masses. Not surprisingly, the hands-on attempt was a wash out but the device's slick rear cover with an e-ink touchscreen seamlessly integrated made a sufficient impact on me. Not only does the rear screen never turn off, even if your battery dies, it's updated in real-time, so you can get Twitter or RSS feeds updated continually, as well as gray-scaled photos, notifications and much more on the back display, which is, of course, fully customizable. If the more dual-screened e-ink displays coming soon to a flagship near you.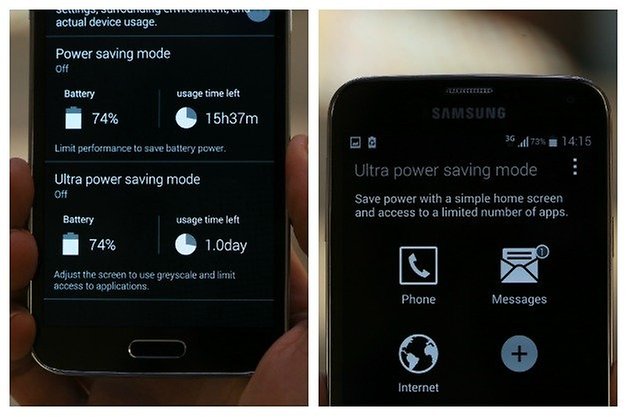 Samsung's ultra power-saving mode
One of the most impressive but underrated features of the new Galaxy S5 is the new ultra power-saving mode that will get you an additional day, yes, a full day, on just 10% battery charge remaining. When the feature is turned on, the S5 drops to gray-scale and limits the number of apps available, but you'll still have access to the internet, messaging and dialer. As if this wasn't good enough as an emergency feature, you can switch it on anytime you like. So if you know you'll be driving for several hours but still need your phone on for incoming calls or navigation, you can switch it on and maximize your battery life in gray-scale. Keep an eye out for variations of this idea to appear on other AMOLED screened devices soon, it's guaranteed to change the way we think about power saving.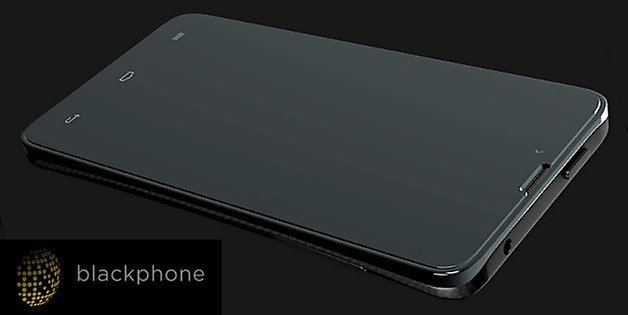 Blackphone
Ok, the gray theme kind of ran out after the first two on this list, but the Blackphone was a standout presentation at the MWC, even if, like the YotaPhone, we kind of already knew about it beforehand. The Blackphone takes the Android platform we all know and love and adds a layer of security to it like no one else, providing ultra-safe communications for anyone interested in their personal or corporate privacy. PrivatOS offers encrypted communications, Smart Wi-Fi management, app permission management, Silent Circle's suite of secure apps, anonymous web search and secure cloud storage. Whether you live your life in the shadows or simply don't like the idea of handing over all of your personal data to anyone who cares to snoop on it, the Blackphone may well just change the privacy landscape for the better.
What was your favorite announcement or feature during MWC? Were you expecting more Earth-shattering innovations to be revealed?