Wear OS 4 to Improve Battery and Data Transfer on Android Watches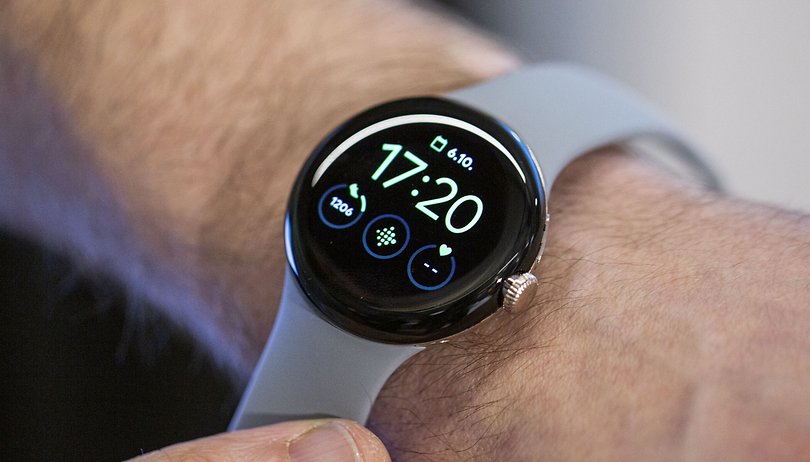 Google unveiled a suite of Pixel products and announced additional Android 14 features at the recently concluded I/O 2023 keynote. Apart from the company's focus on smartphones, it also previewed Wear OS 4 and its new features and improvements. The upcoming smartwatch operating system which is based on Android 13 is slated to be released later this year.
Wear OS 3 and Wear OS 3.5 haven't arrived yet on all smartwatches that were promised to receive these updates last year. However, Google has already teased what's to come with Wear OS 4. Incidentally, Wear OS 4 is also most likely powering the rumored Pixel Watch 2.
Wear OS 4 features: Better battery life, data backup, and transfer
Google is focusing the bulk of its efforts on improving the battery life of smartwatches that run Wear OS 4. To achieve this, they were inspired by Samsung, introducing the new Watch Face Format that will streamline watch face creations. At the same time, this will also optimize the performance and efficiency of watch faces (especially the more complicated ones), subsequently reflected by improved battery life.
Backing up watch data and settings will finally be supported by Wear OS 4. This means users can quickly restore and transfer data from an old Android smartwatch to a new one during the migration process. Furthermore, Google also mentioned that related account preferences made on a connected smartphone will be automatically applied to the watch as well.

More apps on Wear OS 4: WhatsApp calls, Gmail, Calendar, etc.
As for the apps, Google is bringing Gmail and Calendar to Wear OS. Features like reading emails and quick replies have been integrated into the Gmail version for smartwatches. Meanwhile, checking off or completing created tasks and viewing appointments are available in the calendar app.
In addition to WhatsApp calling coming to Wear OS, there are also more features made available on third-party apps like Spotify and Peloton. For instance, users will be able to select and play podcast selections or switch to a Spotify DJ-curated playlist from the comfort of their own wrist. Likewise, Google enhanced smart home and Matter integration with Wear OS 4 via extended controls and shortcuts on the Home app.
Wear OS 4 compatibility and release date
Google didn't specify when Wear OS 4 will be released. There is no mention of which smartwatches will be supported. It is most likely the Pixel Watch we reviewed will receive the update first, followed by the unannounced Pixel Watch 2 shipping with the aforementioned OS out of the box.
Among the numerous Android manufacturers, it is safe to assume Samsung will also deliver Wear OS 4 via One UI to its Galaxy watches, including the Galaxy Watch 5 (review) and Galaxy Watch 4.
Is the short battery life on your smartwatch a problem you regularly face? Share your experience with us in the comments.