Google Home Mini review: An affordable Assistant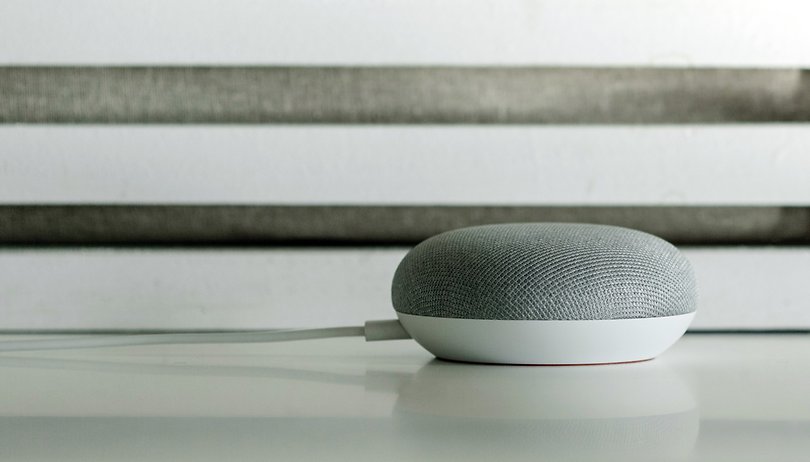 Currently available at $29 (down from $49), the Google Home Mini speaker is the most affordable way to get Google Assistant in your living room. In our review we give you all the details about its smart capabilities and audio quality.
Good
Price

Compact size

Excellent voice recognition
Bad
Limited speaker audio quality

MicroUSB port

Can not be connected via Bluetooth to other speakers
Release date and price
The Google Home Mini is available from Google's store for $29. Since October 19, it can only be purchased in Japan, Australia, Canada, France, Germany, Great Britain and the United States.
The rival, in terms of price and size, is Amazon's Echo Dot.
Design and build quality
Google Home Mini's rounded style reminded me of a French macaron. The Google Home Mini consists of a small round 98x42mm speaker with an orange colored plastic base and the fabric upper part. A formal and elegant look that, over time, I hope won't be compromised by dust around the house getting stuck in the fabric, because you definitely can't put it into the washing machine!
Underneath the fabric are 4 RGB LEDs that light up when you interact with the device. A physical slider on the back allows you to turn the microphone on and off. The button is difficult to reach without accidentally touching the volume button, but Google has probably assumed that you will never turn off your Google Home Mini.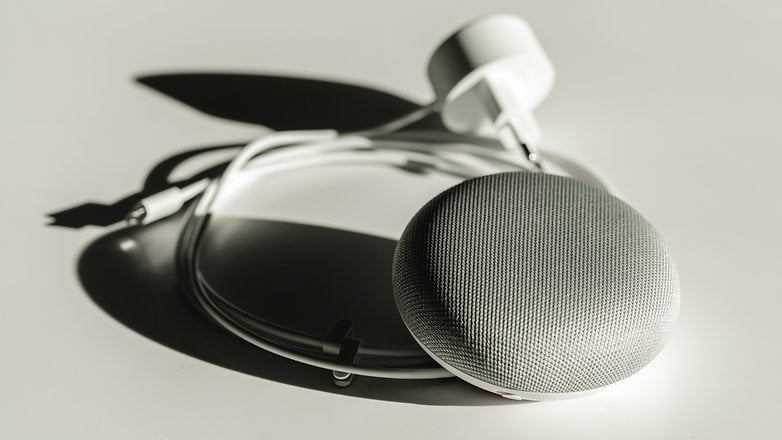 There is a microUSB port that allows you to connect the device via cable (you can find it included in the box) to the power supply. Personally I was surprised to find this type of output, considering that all recent Google products incorporate a type C port, this seems to me a step backwards. Especially if you consider that by 2020 every device is expected be equipped with a type C USB port.
MicroUSB port and no headphone jack on the Google Home Mini
But back to Google Home Mini. Touch keys allow you to interact with the device: one tap on the left lowers the volume, a tap on the right increases it. To find the volume keys, place your fingers near the edges of the device. Pressing in the center should pause or restart the song while a longer press of a few seconds activates the Assistant. However this button feature was blocked as part of a fix by Google after a reporter discovered that certain devices were registering 'phantom' touches and recording without the user's consent.
The is also no 3.5 mm mini jack for headphones.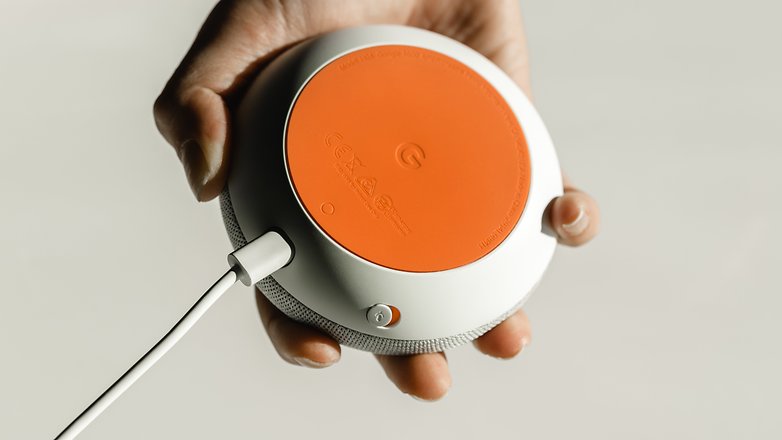 Given its size the Google Home Mini can be easily placed in any corner of the house and the rubber base makes sure it does not slide off slippery surfaces. Without a doubt, the device offers a more pleasant design than its rival Echo Dot.
Software
To use the Google Home Mini simply unpack it, plug it in and turn it on. Then download the Google Home app on your smartphone and follow the installation procedure. You'll need to connect the device to a Wi-Fi network and name the room where you place it. You don't have to repeat "Ok Google" three times. Configuring it takes very little time and you can start communicating with it right away.
From the app you can select the language in which you want to communicate with the device.
Performance
The Google Home Mini does the same thing as the Google Home Max: it provides Google Assistant's services and through simple voice commands, it can play music tracks, interact with your Smart TV, answer your questions and connect your smart devices scattered around the house. Support is however more limited than Alexa, but we will talk about this better in a direct comparison between Google Home Mini and Echo Dot. One of the most appealing aspects during use is how you can communicate very naturally with the device.
Those who are immersed in the Google ecosystem will appreciate this smart speaker even more.
Voice recognition is fluid and fast, just as good as on the bigger Google Home device. However, there's one particular point to keep in mind: for example, if you have the Google Home Mini and your smartphone is in the same room, at the command "Ok Google", it will be the device closest to you that activates first.
Undoubtedly, those who are immersed in the Google ecosystem will appreciate this smart speaker even more.
Audio
Google Music, Spotify and TuneIn are supported, which allows you to play your favorite songs without any restrictions. You can start your playlists with just a simple voice command. You'll also be able to stop the song from your smartphone if you don't want to talk to your device.
Headphone mini jack is missing and the Google Home Mini cannot be paired with a Bluetooth speaker
But don't expect high audio quality. Considering the speaker size and price, it was never destined to provide a luxury sound experience The maximum volume is high but the output sound quality is not optimal. And it is here that we really miss the mini-jack, (present on Echo Dot), or the possibility of linking it to another Bluetooth speaker.
It can be connected as an alternative to a Chromecast speaker. The two integrated microphones are really good and capable of hearing the voice within a reasonable distance.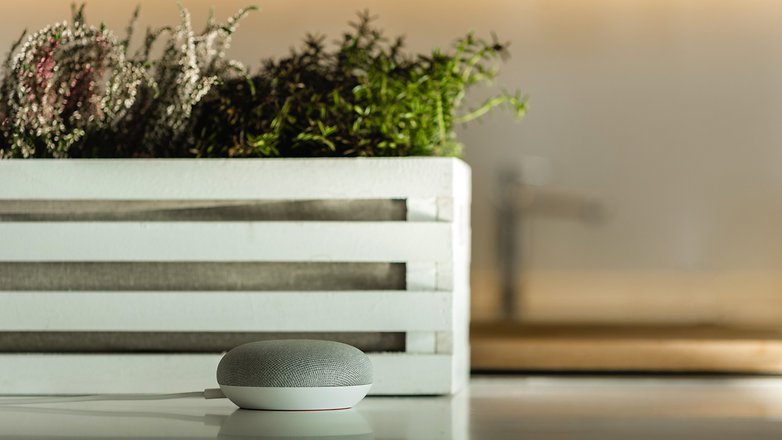 Final verdict
The question is, is it worth buying? Considering the price: yes. If you have decided to take a first step in the Smart Home sphere and want to get Google Assistant into your house this is the cheapest way to do it. But don't look at Google Home Mini as a main speaker to do justice to your playlists.
I personally would buy it. But if you want to know whether Google Home Mini and Amazon Echo Dot is the best speaker, you will have to wait for our more in-depth comparison.