Warning: Google Editions are not Nexus devices! We were rejoicing when we heard the news about the Google would take over the control of OS updates away from the manufacturers, prompting a quicker and more efficient rollout. Unfortunately, after doing some poking around in the kernels of the newly released device, it seems like we won't be seeing direct Google updates as we had hoped.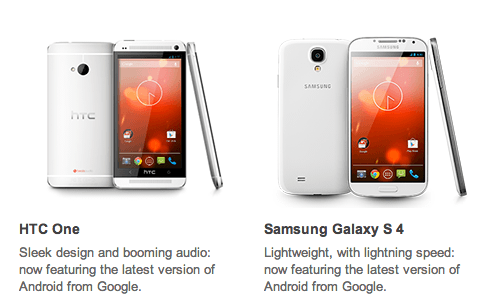 Brian Klug, a journalist from Anandtech, has tested both devices currently on sale in the United States. By observing the kernel of both devices, he realized that they still correspond to those of the manufacturers, and not Google. What does this mean exactly? One hypothesis is that the updates will then be handled by the manufacturers and not by Google.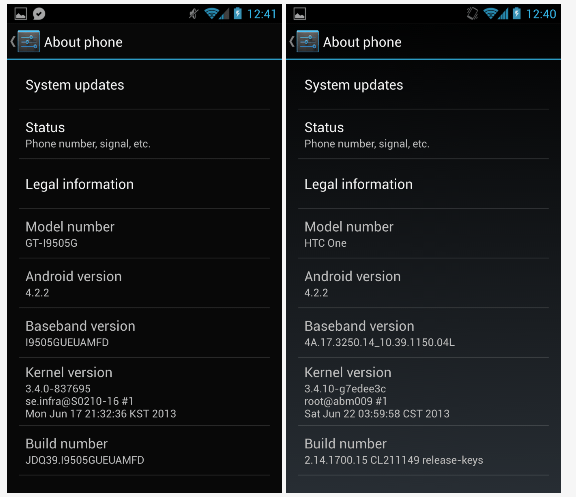 When both the Galaxy S4 and HTC One Google Editions were announced, it was believed that they were going to follow suit of the Google's Nexus devices. However, while this reveal doesn't completely negate the fact that they are running a stripped version of Android and not a manufacturers skin, it brings into question about how quickly these devices will receive updates. If it remains in the hands with the manufacturers, will it be quicker than their own skinned versions of the devices?
Android, not so pure after all
ASOP Engineer Jean-Baptiste Quero also put his two cents in on the issue when asked whether there are plans to release binary images like those at https://developers.google.com/android/nexus/images. His reponse?
"There are no such plans. If anything happens in that domain, that'll be handled directly by HTC and Samsung."

Jean-Baptiste Quero
And while there still is some proprietary software within these Google Edition devices, for example with the HTC One and Beats Audio, these are still damn close to the real thing. It does make sense for the manufacturers to still hold the reigns of the software updates, rather than Google themselves, as they know their devices work and how to tweak the operating system to their needs.
Oh well, you still get an almost pure Android experience with both these smartphones and their sold unlocked via the Google Play Store. For some though, this will be one of the tipping points that will prevent them from buying the devices.
What do you think? Would you prefer if Google handled the OS updates?