From the Siemens C25 to drones, digital assistants and VR: when did that happen?!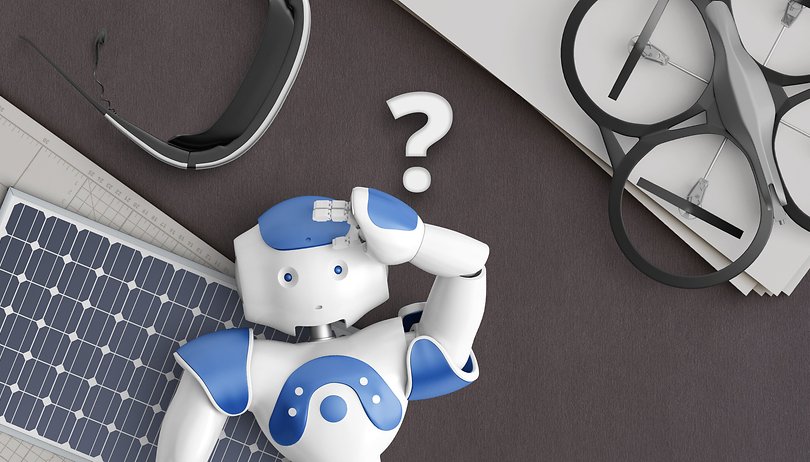 Technology has made great strides and, whether we like it or not, it is dragging not only the most interested of us along with it. Who still has an old Nokia 3310? Just as we have moved on from those bulky cell phones to thin, all-inclusive smartphones, we now find ourselves having to contend with robots, drones and digital assistants in our day-to-day lives.
A step back in time
My first mobile phone was a Siemens C25. It was a gift from my parents for a promotion and what I liked most about it was the compact size (yes, it was pretty "clunky" but we're talking way back in 2000). I have always had a soft spot for small phones; they're comfortable to carry in your pocket or to tuck in a bag, and now I find myself with a Huawei P9. Considering the current trend for wide screens, the P9 with its 5.2 inch diagonal can be considered the "standard" size smartphone - it's neither small nor large. I have even owned a Galaxy S3 mini, which in hindsight I wouldn't suggest anyone purchase.
When I think about my daily habits, I realize how much has changed in a little over ten years.
If the Xmas card was one of the most anticipated promotions, as you got to send messages almost for free, with WhatsApp and the number of excellent mobile price plans that are available sending messages and making video calls are no longer a problem. The same goes for playing games, music, checking your emails and scheduling your appointments. No more MP3 player in your bag or notebook: the smartphone has everything you need and can easily be recharged in no time.
Internet? Easily accessible: WiFi networks are readily available in restaurants, at airports, in subway stations and even on long-distance buses. So, when I think about my daily habits I realize how much has changed in a little over ten years (and yes, I am not that young anymore).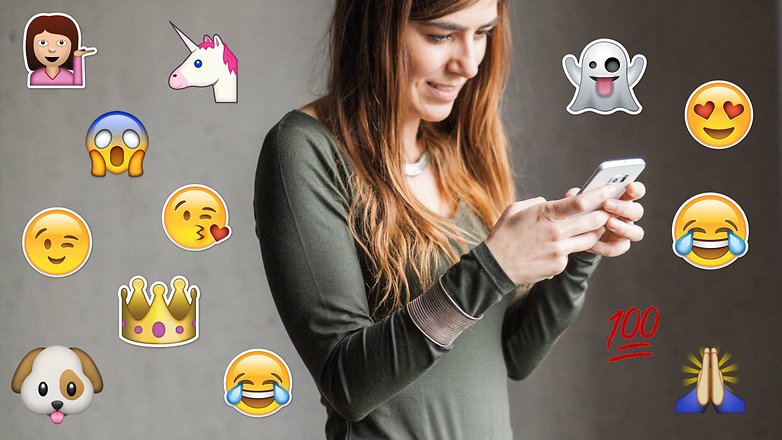 The future of smartphones...is not in smartphones
And now year after year, more and more beautiful smartphones seem to follow each other. They are developed with new materials (metal, glass and ceramics are the current trend), are becoming thinner, have more and more advanced displays, and come equipped with increasingly more powerful processors. The battery is usually where the stakes are raised; some explode (accidents do happen), they are able to recharge in the blink of an eye and, nonetheless, still aren't able to keep up with the needs of their more demanding users - at least they try to.
The differences between an iPhone and an Android are no longer as pronounced as they were back in 2007 when, on 9 January, the first jewel of Cupertino was presented while Windows Phones… well, let's say it didn't have an easy life.
The future of smartphones, I see it elsewhere
Yes, the new generations of high-end devices created by the more renowned manufacturers are still keeping us hanging, even if there are few unknown details before the official presentations. It's also true that they have integrated a few extras and improved the overall design but… the big surprises are few and far between - that or they are not particularly exciting.
And when I think about the future of smartphones... I see it elsewhere. Don't get me wrong, I do see smartphones with holograms and devices so flexible that you could easily bend them in half, but I do believe that the bigger surprises will come from other devices that are in some way connected to them.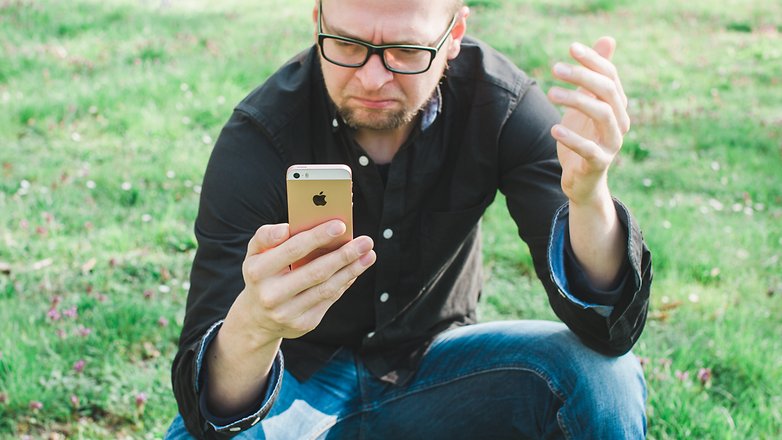 Digital assistants, robots and drones: is this the future or the present?
The family grows with digital assistants and robots
The message from the brands seems quite clear: Dear users, the time has come to turn the page and begin to embrace digital assistants and robots. These are not new themes, but they are now really starting to take shape and are coming into our homes. Think of digital assistants as new members of the family, but ones you don't have to spend as much time worrying about. If anything, they'll be the ones to remind you about your tasks for the day, tell you what to wear based on the weather conditions and turn the heating and lights on in the living room before starting up your favorite playlist.
Google and Amazon have already made the first breakthrough with Assistant and Alexa but they are not, and will not, be the only ones. Siri and Cortana are also ready to help us in the home, at work and in the car. LG then made the most of the CES by introducing new robots designed not only to be our assistants but also to help us with the gardening and to provide information in public places, such as airports.
Virtual reality is no longer the stuff of futuristic films
Virtual reality made great strides during 2016. More and more brands are becoming involved in this field and as the number of virtual reality users increases, so does the market that is reserved for VR apps and games. Thanks to Google Maps VR you can now reach the ruins of Petra in Jordan from the comfort of your own living room.
Virtual reality has reached a certain level of maturity over the past two years, and prices are now slightly more accessible. More and more devices will support it, perhaps even medium-range smartphones, and with its increase in popularity the prices will eventually decrease. With Daydream and Nougat, the road can only be downhill.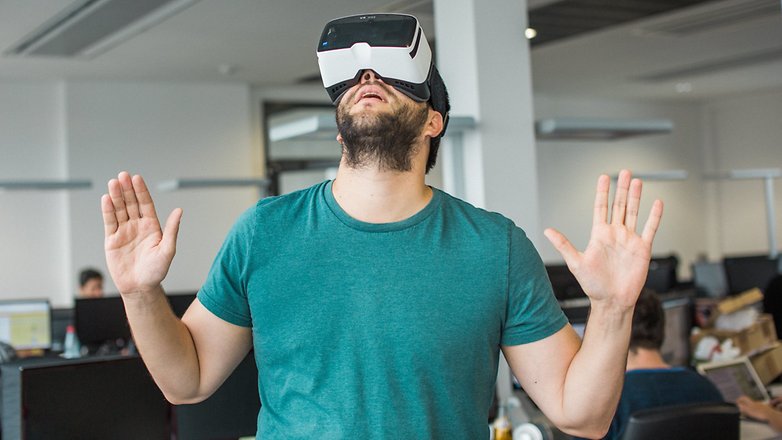 Drones are in homes and businesses
Until recently drones were seen as small flying robots largely used by the military, but now even ordinary citizens can access this technology. The uses are varied: pure entertainment, surveying properties, taking panorama pictures, etc. They are available for purchase on a number of different online stores, so now even drones are no longer such an unknown reality.
Amazon completed its first delivery by drone to a home in Cambridge in the United Kingdom on December 7 after three months of testing. Soon, regulations permitting of course, more and more businesses will start using them. The idea of a robot delivering your pizza might seem a little weird today, but perhaps in a year or so it will be completely normal.
Verdict
Technology is evolving constantly and we are along with it. New devices and technologies are quickly becoming part of our everyday reality, overlooking the high prices and slowly winning us over, lowering the bar and showing how useful these can be in our everyday lives. Not all these items are having their desired effect, but when I think about the life I led fourteen years ago and my life today I realize how certain habits have changed.
Whether it's better or worse, many things have changed and many more will change. Five years ago we were not talking about intelligent assistants, drones and virtual reality as we do today for the simple reason that, even if they weren't yet very popular or accessible, they are now part of our present reality.
How have your habits changed over the past ten years? Do you see drones, virtual reality and digital assistants as the present or the future? Let us know in the comments below.