The Best Summer Gadgets: From Smart Home to E-Mobility & Solar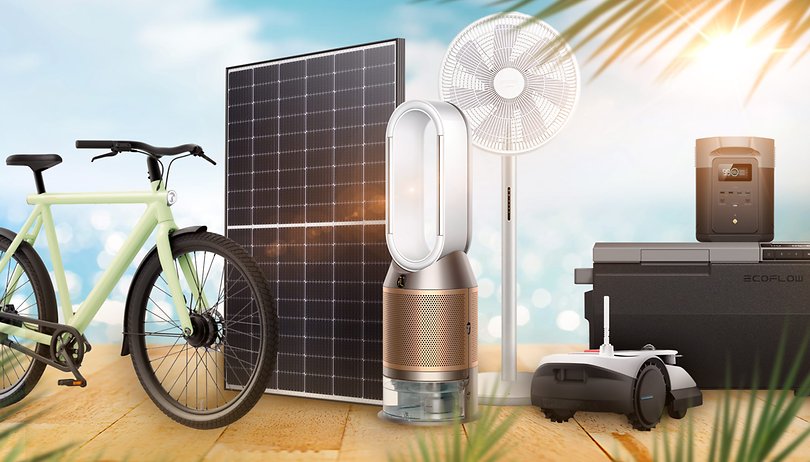 Does technology belong indoors? No way! This is especially so during the summer, where there are many great gadgets that make living life in the warm season much more pleasant, helping you in different ways and even saving you money. Here are nextpit's top tips for the best summer gadgets!
Over the past weeks and months, the nextpit editorial team has been reviewing outdoor gadgets all over the place. In this guide, you can read about the products that impressed us in particular. In addition, you'll find a link to a more detailed buying guide with other alternative recommendations and reviews in each section.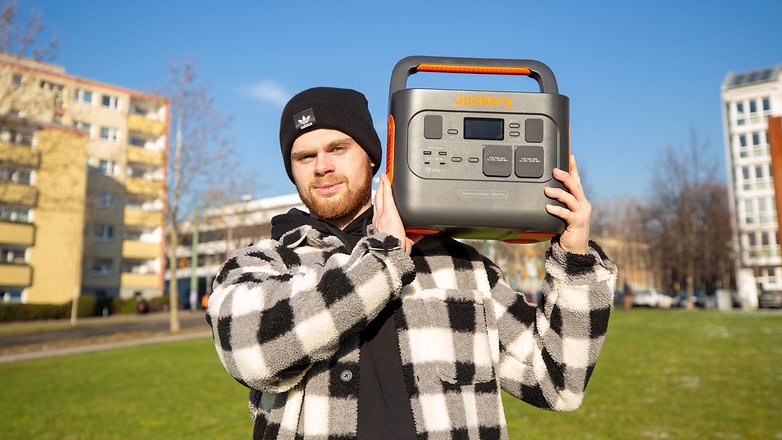 E-bikes and e-scooters
Whether it is for the "last mile" connection to the office or swimming trips to the lake: With an e-scooter or e-bike, you can move around sweat-free through the city and countryside during the summer. If you are looking for an electric-powered mode of transport, the most important questions are: "How far do you want to travel?" and "Should your mode of transport be foldable?"
The best compromise: the foldable Bompton C-Line e-bike
There is the greatest degree of flexibility with a foldable e-bike. For starters, you can fold the Brompton C-Line in a really compact manner, while a single battery charge provides you anywhere from 30 to 70 km of range. Thanks to the 250 W motor, good brakes and great workmanship, the e-bike is a lot of fun—and that's why the Brompton C-Line received 4.5 stars in our review. However, the little powerhouse also costs a hefty $3,800.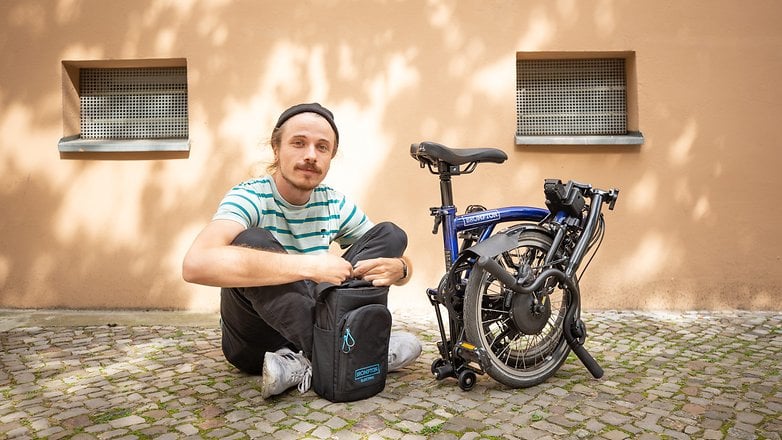 In our best foldable e-bikes buyer's guide, you'll also find a number of other cheaper alternatives, such as the Jeep FR-6020, which is also excellent.
The best e-scooter for city use: Xiaomi Electric Scooter 4 Pro
Do you find that a foldable e-bike like the Brompton is too bulky for you? Then you're in luck as there are other more flexible and similarly fast e-scooters around. At an event in Milan, nextpit had the opportunity to try Xiaomi's new e-scooter lineup out.
The Xiaomi Electric Scooter 4 Pro definitely impressed with good driving dynamics, offering up to 55 km range (based on the manufacturer's specification), and has powerful disc brakes including ABS. The purchase price? $899.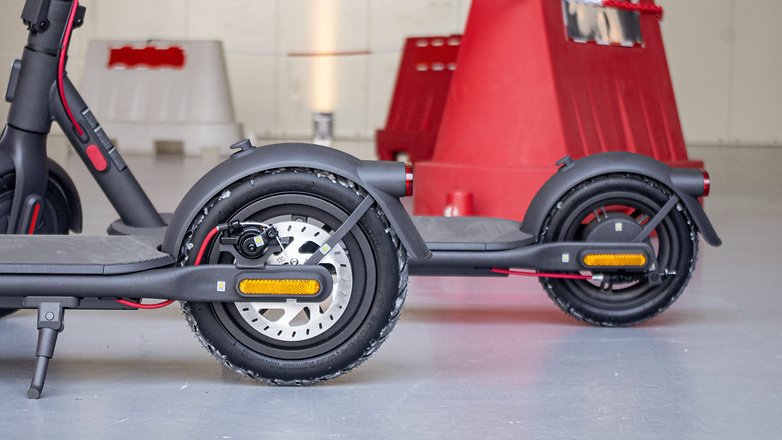 E-bikes: Summer transport that is suitable for long distances
If you have plans for further tours in the summer, then a full-fledged e-bike is the primary candidate for your transportation needs. Vanmoof recently introduced its new S4, which fills the gap between the S3 and the S5—and is a great choice for the summer.
nextpit already had the opportunity for a hands-on with the Vanmoof S4, which you can still buy at the introductory price of $2,498 until June 26. According to Ben's first impressions, the S4 will definitely be a hot ride, not only for Vanmoof fans!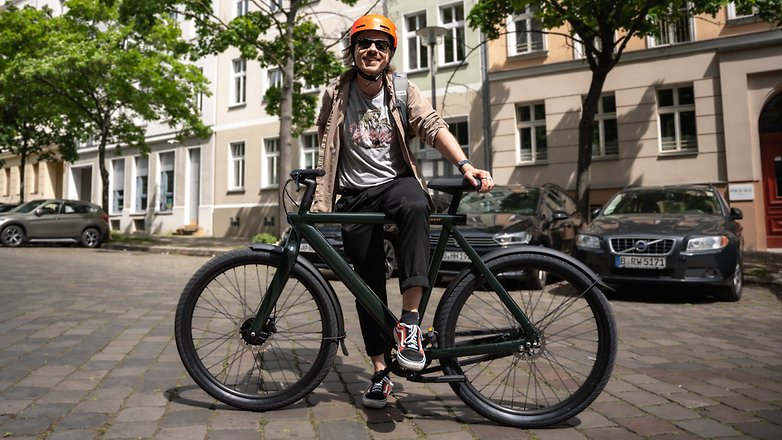 Power stations and solar generators
The topic of "energy" made many headlines recently. During summer, high electricity prices and worries about gas and oil shortages have once again taken a back seat. Instead, power stations ensure that we can bake waffles in the city park — while solar generators allow you to move your office out into the great outdoors.
The best power station: EcoFlow Delta 2
If you're looking for a power station that's as powerful yet portable as possible, then the EcoFlow Delta 2 (review) is a great choice. The $999 powerhouse offers a maximum output power of 1,800 W. In addition, the built-in LiFePO4 battery has a capacity of 1,024 Wh.
Its special feature? You can expand the power station with the use of additional batteries. Thanks to the extra port and the newly introduced EcoFlow PowerStream, the Delta 2 also doubles up as storage for your balcony power station!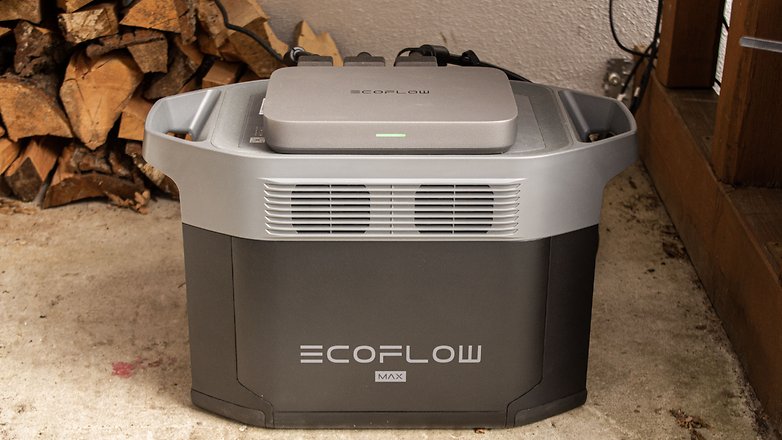 The best portable solar panel: Bluetti PV200
Are you looking for a balcony power plant on-the-go? If so, you've come to the right place. With a foldable solar panel, you can transform your power station into a solar generator no matter where you are and generate your own electricity, even when you are at the most remote campsite.
In its review, the Bluetti PV200 impressed us most with its solid performance and practical handling. The only important thing to consider: When buying a solar panel, make sure that the connections are compatible with your power station. The Bluetti PV200, for example, can be used universally thanks to its standard MC4 connectors.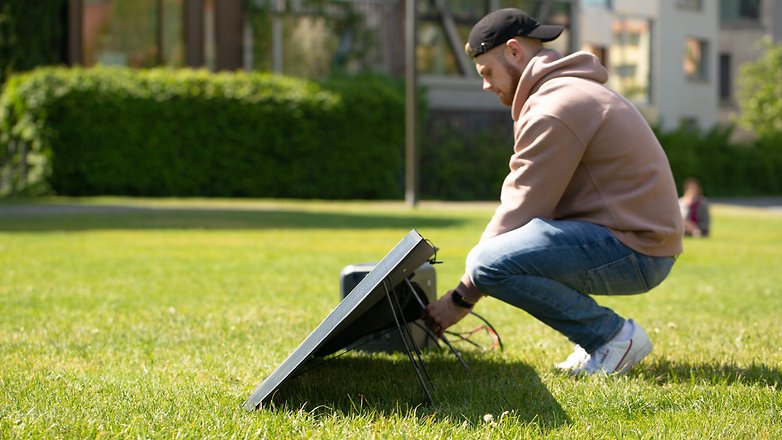 Intelligent robotic mowers
Exercising in the fresh air is one of the most enjoyable activities during the summer. However, that doesn't apply if you have to push a noisy lawnmower back and forth on your lawn several times a week. This year, for the very first time, a couple of robotic mowers made their way to the nextpit editorial team's gardens. We were most impressed by the Gardena Sileno City 600 (read the review).
Of course, at around $999, the Gardena Sileno City 600 is no bargain, but it is a robotic lawnmower that comes in various models, including a "smart" variant that integrates into Gardena's smart garden system, with price and availability varying across regions.
This is a reliable and impressively quiet robotic mower, it performs excellently, especially in well-manicured gardens, with the smart version offering increased functionality when used with other Gardena devices and providing remote control over programmed sequences.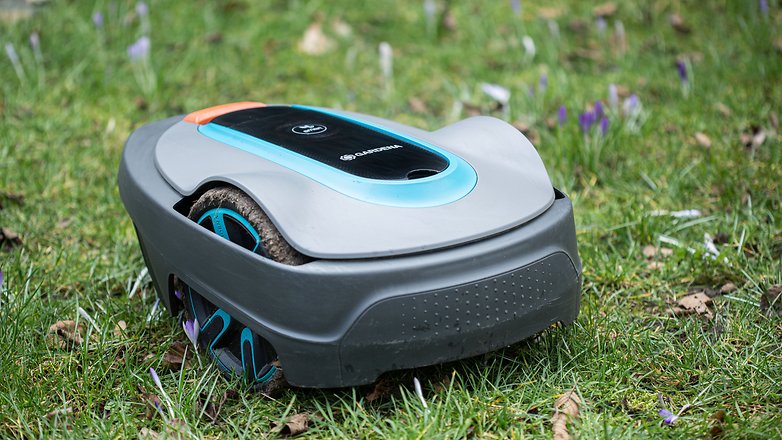 Fans and air purifiers
Is summer also the season for sweat and allergies for you? If so, you'll be able to find help in this section. Smart fans and air purifiers provide a cooling breeze at home and, if necessary, filter pollen and other pollutants from the air.
Dyson PH04: the ultimate air purifier and fan
The ultimate all-rounder is the Dyson PH04, which filters and cleans the air with an infrared chamber. It then blows a controllable stream of air through the room, which can even be humidified for a better cooling effect if desired. You can control the multi-talent via the app, which also provides you with information about the air quality. The price is the only thing that still makes your jaw drop: Dyson charges a hefty $999 for the PH04.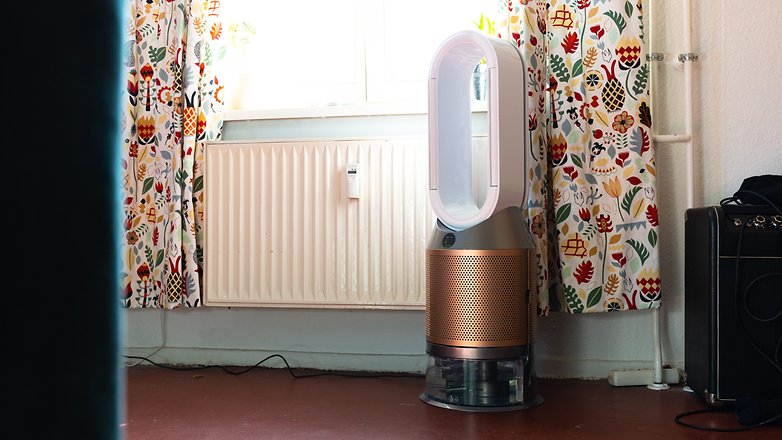 You are not sensitive to pollen and just want to have cool air blown into your face? Then, of course, a normal fan is enough for you. A versatile and smart option with app control would be the Xiaomi Mi Smart Standing Fan 2 for around $159.
Smart refrigerators
In all honesty, we at nextpit have hardly dealt with smart coolers at all up to now. Until suddenly the huge EcoFlow Glacier (review) hit our editorial office—and caused whoops of enthusiasm.
Yes, the $999 promotional asking price is really hefty, but in return, the smart mobile refrigerator has an app, solar panel connection, and churns out fresh ice cubes in a mere twelve minutes! If the cargo area of your Ford F150 feels too empty when driving, then you should definitely pack this one for your next road trip.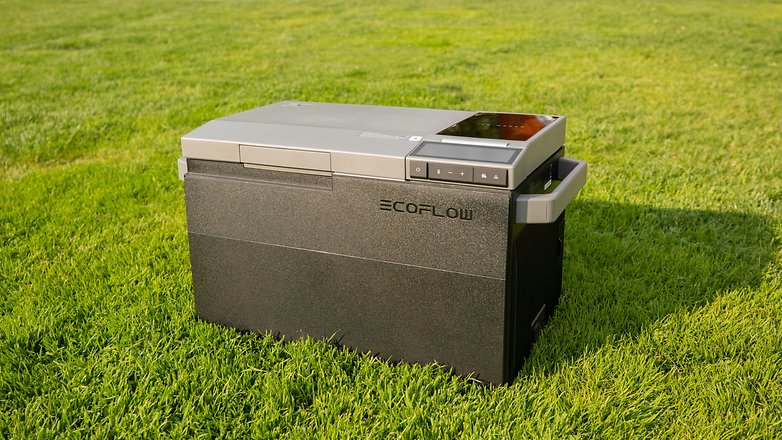 Security cameras
Even if burglaries tend to happen during the dark winter weeks, a security camera is worth it for added peace of mind. You can comfortably sip mojitos on the beach and check at any time you like whether everything is in order at home and the robotic mower is trimming the lawn dutifully. The most important question here is: Do you need a surveillance camera for both indoors and outdoors?
eufyCam 3: The ultimate surveillance camera
The eufyCam 3 is the absolute luxury model among surveillance cameras. Thanks to its 13,000 mAh battery, the surveillance camera runs for about a year before requiring a recharge according to the manufacturer. Depending on the mounting location, of course, even an infinite runtime is possible thanks to the PV panel on top.
In addition, there's great picture quality, good functionality even without a cloud subscription, and easy operation. However, the luxury package comes at a price — you'll pay around $550 for the expandable set consisting of two cameras and a base station.
Of course, there are also cheaper options out there. In our big buying guide to the best indoor and outdoor surveillance cameras, you'll find more recommendations including their reviews as well as more details on the different models.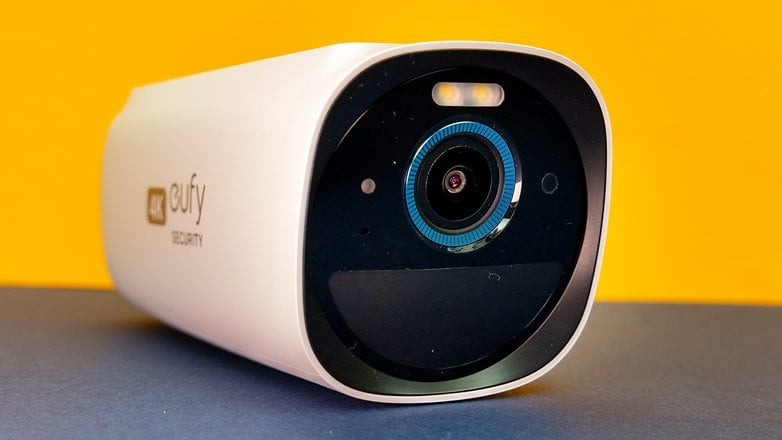 It is your turn now: smart or not—which missing gadget would make your summer half as nice?