Free of charge today: these iOS and Android apps are available now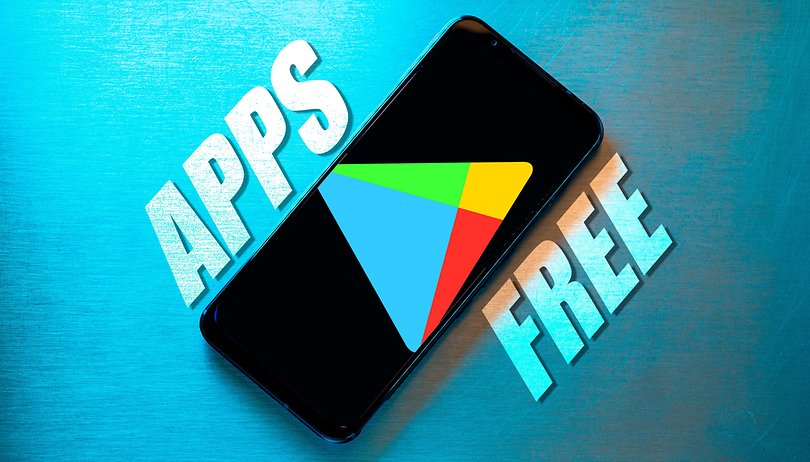 For a short time, you can again download apps from the Apple App Store and Google Play Store that are normally not available for free. At the time this list is published, all listed apps are available for free. So it is worth being quick, because it is not known when the app will cost again. Here NextPit presents you with the best free apps and mobile games for Android and iOS.
Free apps for Android: grab them today for free
Games
Aveyond 3-1 Lord of Twilight: A roleplaying game in pixel-optics, which fortunately has nothing to do with the "Twilight" saga, but rather looks very suspiciously like "The Legend of Zelda". Kids of the 90s will love the graphics.
Peppa: Fun in the amusement park: One for your kids! This educational game for children up to five years of age is very cute and elaborately designed and is available from time to time for free in the app stores.
RowRow: This puzzle game was already introduced in our app list of free apps a few weeks ago. Now the price is once again crossed out. In the Play Store, you get a relaxing sliding puzzler with RowRow. Nothing sophisticated, but ideal for passing the time.
Free productivity apps
Buggy Backup Pro: This is a full-featured app manager that also offers advanced backup and restore functions. A backup manager that also lets you back up to SD.
Todo Tasks Reminder Pro + Widget: An interactive widget for your Android smartphone to easily manage your tasks. You can also enter recurring tasks, interact with lists directly in the widget, and much more.
80s Music Radio Pro: A - admittedly - unaesthetic 80s radio. But the look seems to fit into this time! You get a lot of radio stations with different music genres like pop, rock, new age, and hits from the 80s.
Remember that: we want to play "Among Us" with you!
The whole NextPit team has "Among Us" fever. You like to be asked twice, don't you? So come to our editorial Telegram group and make an appointment with us to play. But be careful, we already have some strategic professionals on board.
Free Apps for iOS
Games
Worry-eater Dada Land: The Apple App Store also has a game today that will bring joy to your offspring. According to mydealz, the game is available for free for the first time. The game runs without annoying advertising or in-app purchases and is really cute in design. The game is a digital extension of the Worry Eater cuddly toy, where kids write their worries on a piece of paper and let them disappear into the worried eater's zipper mouth.
Spiral Episode: I'm sure I've already presented this game to you in the free apps. Spiral Episode 1 is the first part of an action-adventure trilogy with 3D graphics, a huge game world, and real-time battles.
Cytus II: A manga game about rhythm and music. The role-playing game is cutely designed and includes an equally cute storyline.
Productivity apps for iOS
Timity - The Time Calculator: For people who hate their job, this is exactly the right app: The time calculator shows how many seconds are left until retirement. But of course, this is just an example. You can set all kinds of timers with the app and watch the time slip through your fingers.
These are our finds for today. Do you have any comments or questions? Please leave a comment.
You might like that on NextPit too: