Best AR games for Android: augment your reality for fun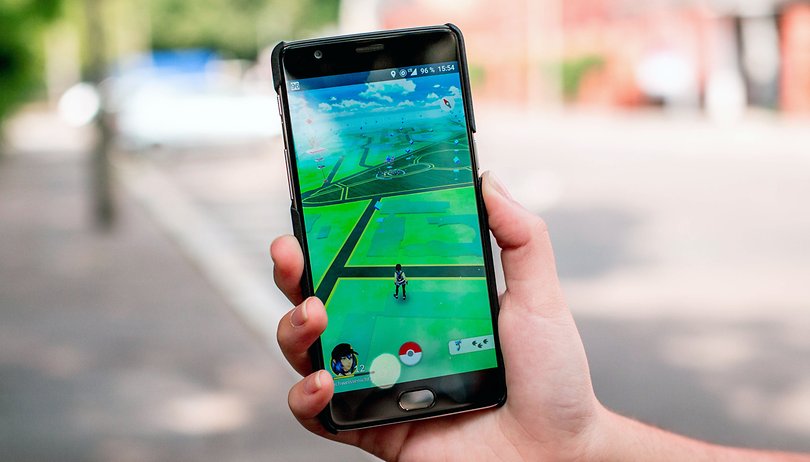 Augmented reality is going to be the next big thing in mobile gaming, mark my words! The market is filling up with cool games at the moment, and after Apple showed off its new AR tech, there has never been a bigger appetite for this unique style of gaming. Here's our round-up of the best AR games you can play on your Android device today.
Pokémon GO
Everyone has heard of Pokémon GO by now, but the game is famous for a reason! Above and beyond the official characters from the iconic Japanese video game, manga, TV and movie series, the game was a true pioneer in bringing augmented reality into the mainstream.
Using your phone's GPS you can travel the real world in pursuit of your favorite virtual pokémon. There are also timed events around the world for catching rare monsters. It's one of the simplest and easiest AR games to pick up if you've never tried the technology and an absolute must for fans of the Pokémon franchise.
The Walking Dead: Our World
Based on the incredibly popular TV show (which is based on a graphic novel of the same name), The Walking Dead: Our World immerses players in a zombie-infested universe. The game uses AR to put the undead right into your world.
You fight alongside characters from The Walking Dead series, around your home or outside. You also have to collect coins, gold and energy for upgrading weapons and the RPG elements of the game make the fun last longer.
LEGO BrickHeadz Builder
Another popular franchise has entered the world of AR with this simple but fun puzzle game. Players are required to build virtual LEGO models before solving puzzles to progress in the game. The game is not the most challenging, but the scope for creativity is enough to keep it interesting once the novelty of building LEGO in AR wears off.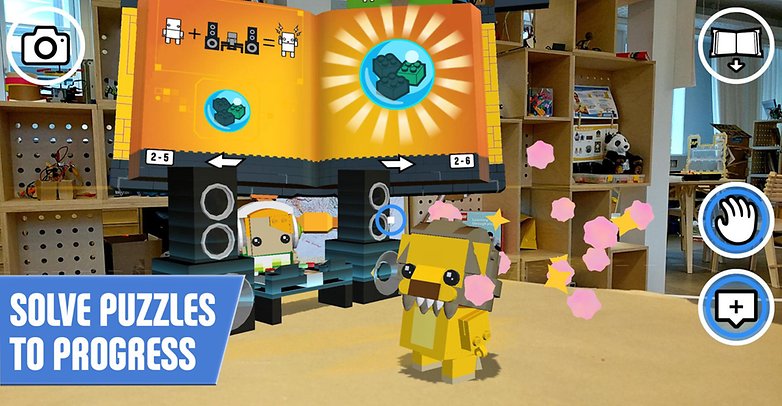 You can customize everything in this game, including how your creations look and behave. It's also free to play and there is no in-game advertising to get in the way of the experience.
Ingress
Ingress is one of the deepest and most immersive AR games you can experience today. The exploration-based game comes with an entire backstory in which a mysterious energy has been discovered all over Europe, and it's your job to choose a side. Play as either The Enlightened, and seek to embrace the power of this energy, or as The Resistance, whose job it is to protect humanity!
Ingress won the Grand Prize at the Japanese Media Arts Festival in 2015 and since then the game has gone through several updates to become what it is today. Which side will you fight for?
Jurassic World Alive
When Pokemon GO went colossal, it was only a matter of time before others followed chasing a piece of the pie. The formula is pretty predictable, grab a big-name franchise and build a similar game in the hope of capturing some of the phenomena that Pokemon GO has created. Enter, Jurassic World Alive. The game involves exploring your real world to find, collect and battle dinosaurs. It looks great, and that all-important soundtrack is there!
You can also share your dinosaur collection on social media and take AR pictures of your collected beasts. The game uses a membership model which costs $9.99 a month.
My Tamagotchi Forever
One of the best casual AR games you can play on Android today comes courtesy of BANDAI NAMCO. You may remember Tamagotchis from the 90s. The Japanese craze had its five minutes of fame but is back in AR form. In the game you explore Tamatown, an augmented reality town that can be beamed onto your kitchen table or similar. You'll also have to take good care of your Tamagotchi, of course, just like in the old days.
My Tamagotchi Forever is cute and well-designed. It's great for kids of and players who just want something that is a little more relaxing than running from zombies or being engaged in endless bloody conflicts.
TableZombies Augmented Reality
There are those times, however, when you do want to rip through hoards of zombies and create some destruction. TabelZombies comes with a variety of maps and weapons and is excellent, albeit a little mindless, fun.
You'll need a flat surface and to print off a marker map in order to get the full experience. Developer, SRG United Solutions, suggests printing the map in A3 size for the best results.
Do you have a favorite AR game on Android? Let us know in the comments below.