Top 5 apps of the week: Easter edition features mobile games and a travel app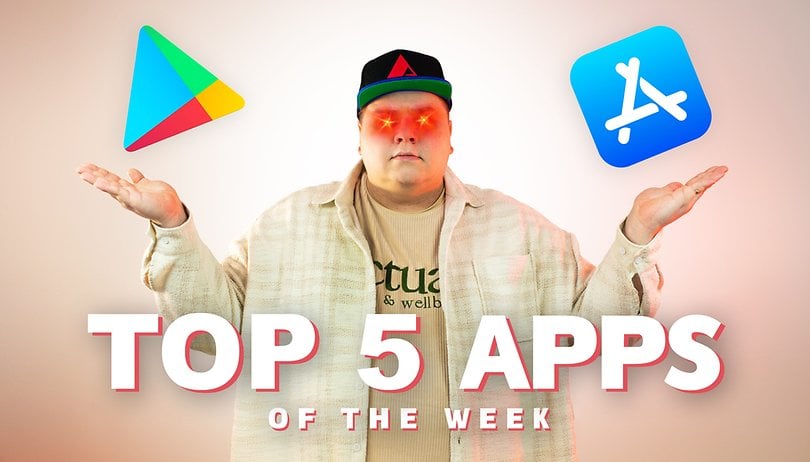 Welcome to the Easter edition of our Top 5 Apps of the Week, where we do everything in our power to bring you an exciting Easter holiday with four exciting gaming tips. First, there is a Minecraft alternative as well as an 8-bit style click-and-play adventure. Not only that, but there is also GetYourGuide which is probably one of the most innovative ways to travel. Without much further ado, let's dive into this week's top apps for Android and iOS.
By the way: Unlike the productivity tools and games in our "Free Apps of the Week" article which is published twice a week, we have downloaded all these apps ourselves and tested them out individually. This is the only way we can ensure that they are free from inappropriate in-app purchases or privacy risks.
If you want to know which apps made it into our selection last week, you can find the previous edition of the Top 5 Apps of the Week here. Now, let's get started and get into Easter Sunday with five app recommendations this week from five different members of NextPit's editorial team!
Raji: An Ancient Epic (Android & iOS)
To kick things off, let's dive into Indian mythology with Casi by featuring a game that's available exclusively to Netflix subscribers on Android and iOS. "Raji: An Ancient Epic" is an action-adventure game developed by Nodding Heads Games in India that was initially released exclusively for the Nintendo Switch in 2020, but subsequently also on other platforms.
In the best action-adventure style, you scramble through caves and fight demons. After all, demons chose you for this fight. A tutorial will introduce you to the game's mechanics where you can quickly find your way around. If you prefer, you can opt for the story mode instead of the campaign mode. The former has easier fights so that you can concentrate more on the story.
You play the role of Raji, the protagonist. She not only has to save her little brother and stop the demon lord Mahabalasura, but also prevent an entire demon invasion. I suppose since the Doomguy aka Doom Slayer is unavailable to beat back the hordes of hell, which is where Raji comes into play. The musical background draws you into this Hindu world right from the start, and it's up to you to save it.
The game is playable in English (or Hindi), but subtitles are also available in German, among other languages. There are different difficulty levels and you can play at up to 60 fps. A Netflix account is required, but otherwise, it is free.
Price: Free / Ads: None / In-app purchases: None / Account: Netflix account required
Terraria (Android & iOS)
We would like to continue with an app recommendation from Dustin. Terraria is the perfect Minecraft clone, albeit arriving in really beautiful 64-bit graphics. Your mission is to fight your way through various dungeons and caves, finding materials that you can use to explore the world at a faster rate or stand up to more powerful enemies than the standard slime cannon fodder.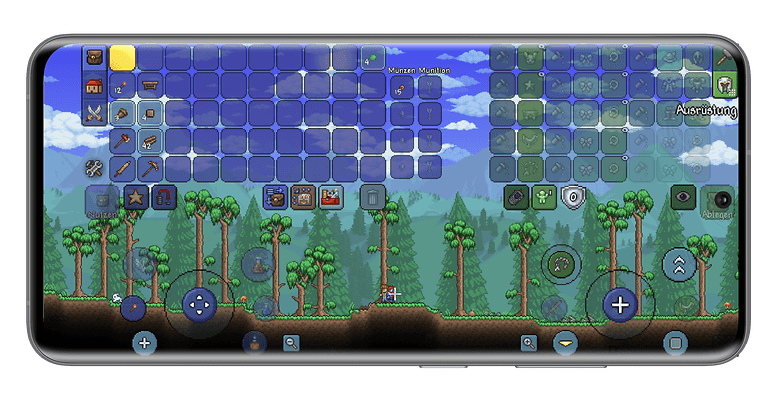 If you have already played the game on the PC, you will get your money's worth here as well. The user interface is kept rather simple and you can select the desired tool by tapping on it and interacting with the cursor on the right side. The interface is not too cluttered for the smartphone port, but if you want to build something, you should choose areas that are not overrun with enemies.
Price: $4.99 (Android), $4.99 (iOS) / Advertising: None / In-App Purchases: None / Account : Not required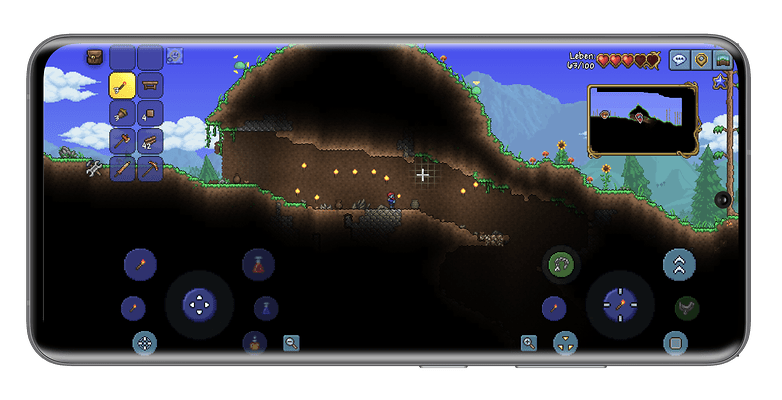 Jurassic World Alive (Android & iOS)
We all know of the Jurassic Park movies and Thomas is obviously quite a big fan. If you're like him and want to immerse yourself in the epic world of dinosaurs, the Jurassic World Alive app gives you the chance to satisfy your hunger for such adventures. In Jurassic World Alive, you can collect different dinosaurs, evolve them, and have them compete against each other in battles. To be well-equipped for the adventure, you'll get daily rewards for logging in.
Now that spring has begun and it's finally getting warmer, you'll have one more reason to leave the house and go dinosaur hunting. To make the game even more realistic, you can activate AR mode. The social aspect of the app is not neglected either. You can join an alliance consisting of other players or compete with your friends in battles. You can also drop your faithful companions off in various locations to claim them for yourself.
In the app, you'll have the option to use financial resources to increase your progress. However, this is not a must, because with a little bit of patience, you can achieve your goals without additional investments. So what are you waiting for? Jump right into the fray!
Price: Free / Advertising: None / In-App Purchases: Yes / Account : Required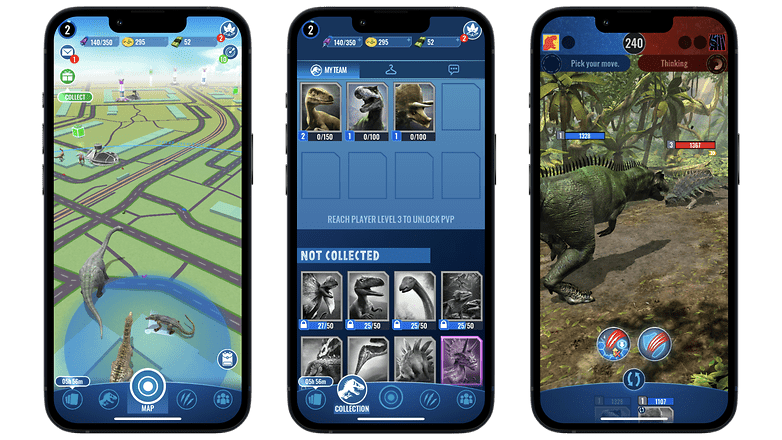 How We Know We're Alive (iOS)
Speaking of "Alive": the final game recommendation for this week comes from Stefan and is an absolute highlight for indie game fans. The Swedish developer duo Leo Köhler and August Håkansson of Motvind Studios crafted a really beautiful point-and-click adventure in pixel-art style, which has recently become available for the iPhone and iPad.
The story of How We Know We're Alive takes you back to your home village in the middle of Sweden's Bible Belt in the role of Sara. After ten years of absence, you set out to find your former best friend Maria. Step by step, you will not only uncover the story of her disappearance, but also learn a lot about Swedish culture and its peculiarities with a fine sense of humor.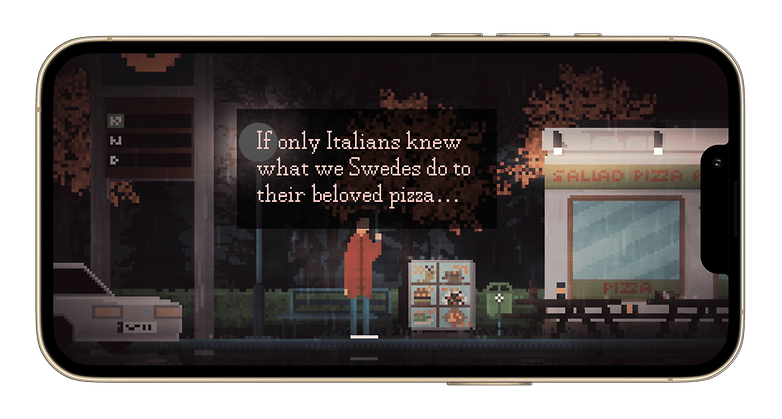 The controls are very simple: You simply tap, swipe and hold in the direction you want to move your character. As soon as there is the possibility to interact with an object on the screen, How We Know We're Alive shows you a corresponding icon to look at an object or begin a dialog.
Price: $2.99 / Advertising: No / In-app purchases: No / Account : No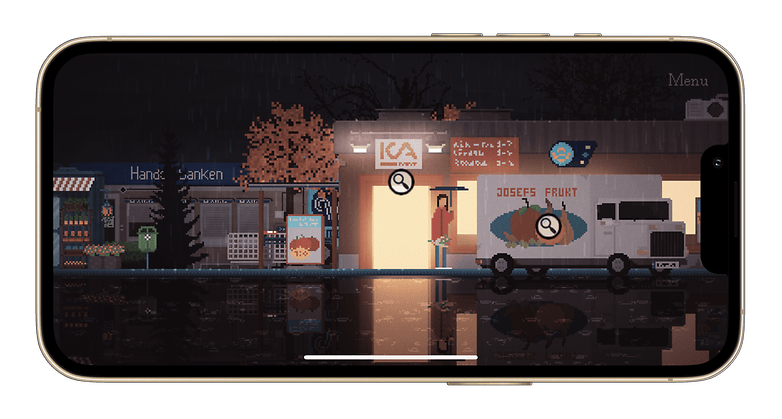 GetYourGuide (Android & iOS)
Rounding up our top 5 app recommendations today is MaTT's recommendation, with a pre- and post-coronavirus theme that is fitting for the long weekend: Travel! We want to travel again, no matter the cost. GetYourGuide has made this their primary mission.
The Berlin-based start-up company thought about how to make vacations even more memorable. How about a complete private tour of the Vatican City, where you do not examine the Sistine Chapel or Michelangelo's legendary frescoes with common folk, but have more than that behind the scenes?
In fact, you will have the opportunity to enter the Vatican Museums with a very elite group and without any queues at all with the "Gatekeeper", of which hardly anyone has seen before, except maybe for the Pope. Of course, some well-informed tourists are also part of this group. The Catholic Church is not your thing? No problem.
How about a trip to New York and an exclusive preview of Vincent van Gogh's "Starry Night," Andy Warhol's world-famous "Campbell Soup Cans," or other masterpieces by Gauguin, Dalí, Picasso, and Pollock? If only!
Priceless, you think? Not at all: the ticket for the Vatican Museums is already €26.50 per person. Download the GetYourApp from the Google Play or Apple App Store today and see what unique experience you want to have this Easter.
Price: Free / Advertising: None / In-App Purchases: None / Account : Required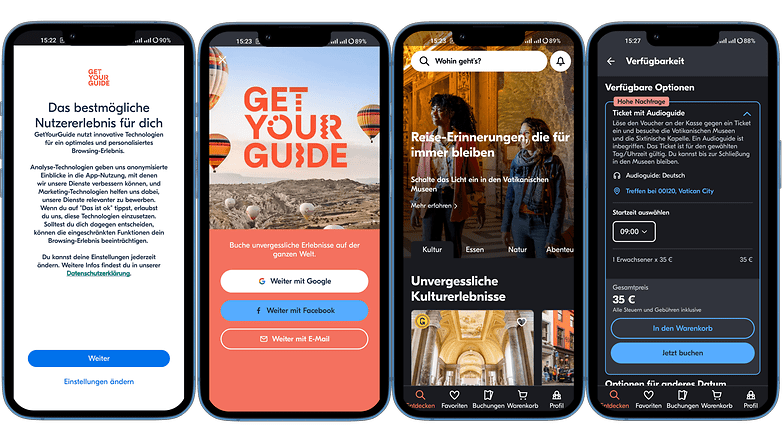 That's it for our recommendations for this week! We hope you found something useful to tide you over the Easter weekend. Feel free to leave us your app recommendations in the comments!