Here they are: Our top 5 Android and iOS apps of the week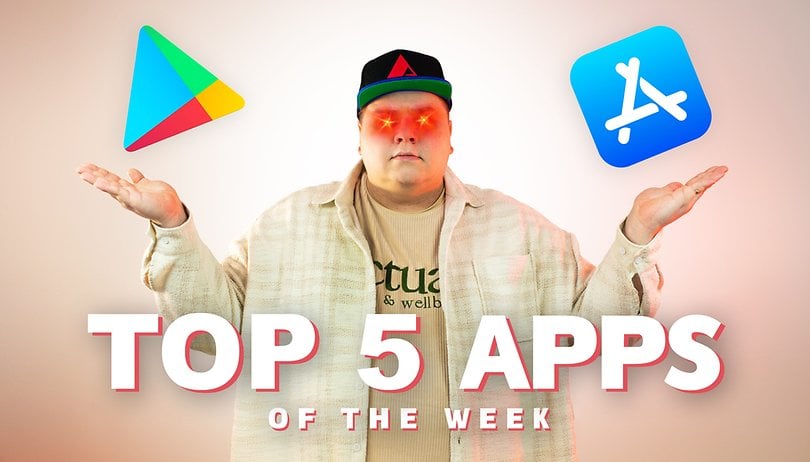 Like every weekend, we meet on NextPit for my selection of 5 free or paid mobile applications and games that caught my eye on the Google Play Store and the Apple App Store.
Every week I try to bring you the best possible apps that are not data traps or microtransaction nests. In addition to my own finds, I also add the gems unearthed by the NextPit community and shared on our forum.
From mobile games to productivity apps, here are the 5 free and paid Android/iOS apps from NextPit this week. We publish this selection every week, you can actually check out last week's selection here.
Get a 30-day Free Amazon Prime Trial
CAPod (Android)
This application was spotted by the Community on our forum. CAPod allows to recognize AirPods on an Android smartphone. The app supports just about every model available, from AirPods 3 or Pro to Beats headphones.
DISCLAIMER: I don't have AirPods because I prefer them to alternatives with a much better price/performance ratio. So I was not able to test this app. I was only able to capture a neighbor's AirPods Pro to make this screenshot below. If you want a test of CAPod, tell me in the comments.
Once connected, you can see the battery level of each AirPod as well as the charging case. The application will then automatically detect your earphones, display the pop-up window when pairing etc... Personally, I don't find it that useful, except that it emulates a user experience that Apple doesn't normally provide if you don't have an iPhone.
Price: Free / Ads: No / In-app purchases: Yes / Account: Not required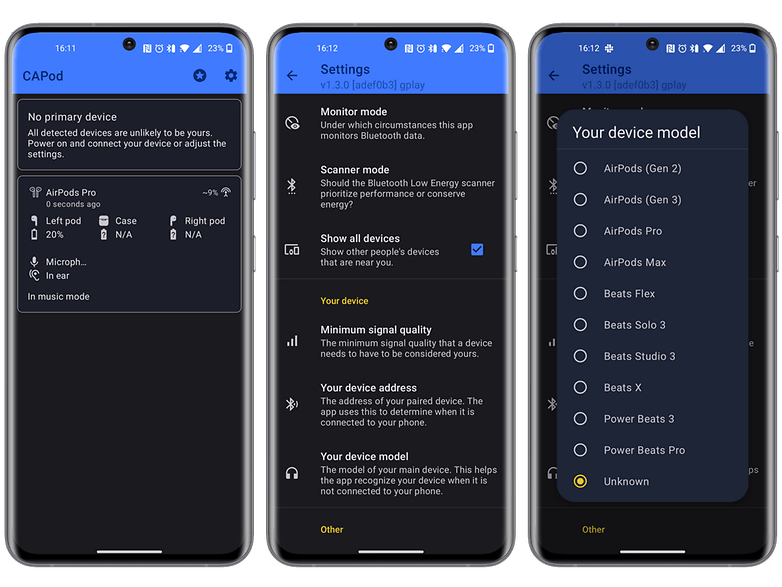 Brewli (iOS)
A totally useless and therefore inevitably indispensable app for coffee fans. Yes, with the Internet, everything, absolutely EVERYTHING can become a niche with a dedicated community.
Brewli is an app to track the preparation of your cold brew, your cold brewed coffee, a process that can take several hours. Basically, it's a timer that alerts you when the brew is done, you can annotate each brew with a note as well as a comment. Here it is, A-M-U-S-T-H-A-V-E I tell you!
Price: Free / Ads: No / In-app purchases: No / Account: Not required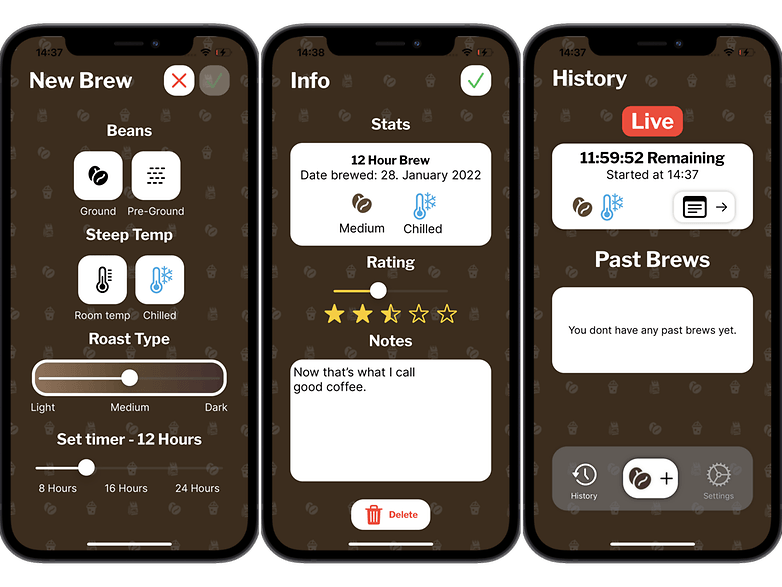 Adaptive Controls (Adaptive Controls)
Adaptive Controls is an application that allows you to create presets for each app of your choice, individually. For each app, you can preset the brightness level of your screen, the volume, the screen rotation etc... Each preset is saved and applied when you launch the application in question.
The application is free but contains ads and in-app purchases to unlock more features. The developer assures that it does not collect any data from applications added via its own app. Adaptive Controls works offline, without an account and only requires permission to access Android accessibility services.
Price: Free / Ads: Yes / In-app purchases: Yes / Account: Not required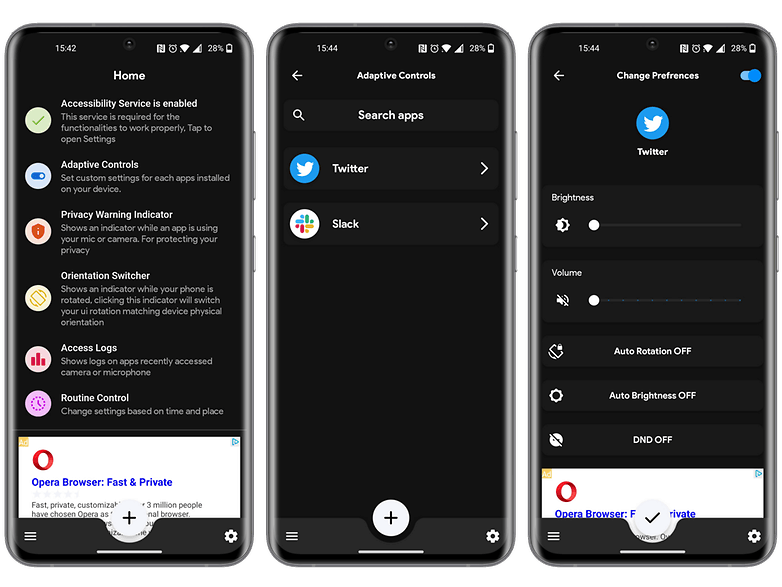 Clipbox (iOS)
Clipbox is an application that allows you to import videos from YouTube or another platform on the web by copying/pasting the URL. Once imported, you can recut the video to isolate an extract of your choice.
Once the clip is created, you can add a thumbnail and a title before saving it in your library. You can then download or share it. Think of this application as a video bookmark. The application also exists in a Desktop version for Mac and you can synchronize your clips between all your devices.
Price: Free / Ads: Yes / In-app purchases: Yes / Account: Required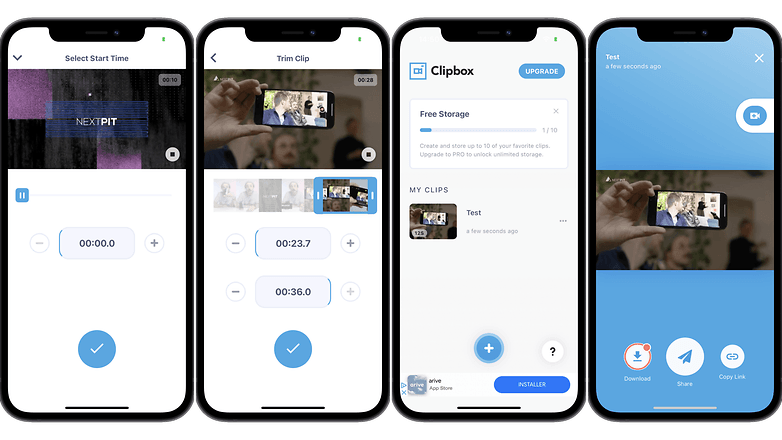 But Apple App Store gift cards
Deemo II
Deemo I is considered one of the best rhythm games ever made. Think Tap Tap Music (or Guitar Hero) but with Japanese tones and a real scenario, characters and a moving story.
This second opus has the heavy task to replicate the success of the first one. And if you like games of this kind, I can only recommend it. The only big flaw I find with Deemo II is its hyper aggressive and even predatory business model.
Price: Free / Ads: No / In-app purchases: Yes / Account: Not required
---
---
What do you think of this selection? Have you already tested some of the applications on this list? What would be your Android and/or iOS apps of the week?