Should You Download Apple's iOS 16.4 (a) Rapid Security Response Update?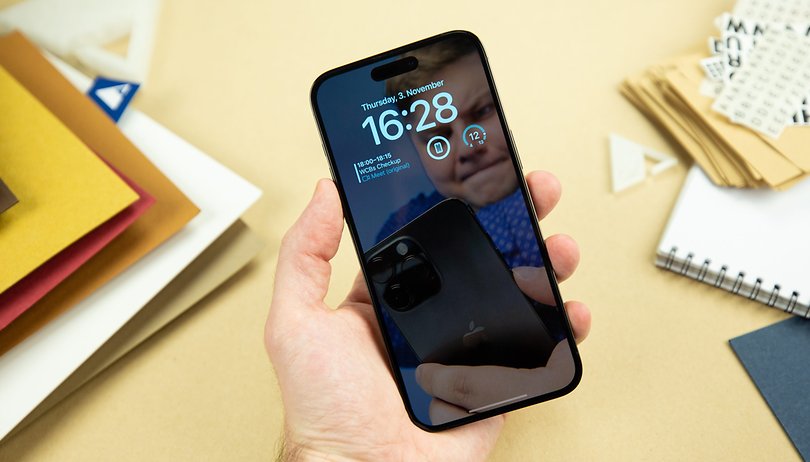 Apple has released a new security update called Rapid Security Response through version iOS 16.4 (a). The update is first intended for testers and developers of iOS 16 Beta before it is rolled out to the public. What is this update about? Should you install this on your iPhone? We will give you the answers below.
The iOS Security Response is part of Apple's plan to revamp how users will manage software and security updates on iPhones in the future. Current iOS 16 beta users can see a new Security Responses & System Files toggle button inside the Automatic Update setting. But it was noted that some system files can be pushed into the device even if this is disabled.
It is expected that Apple will release security patches independently from the regular iOS updates, potentially with a faster response time to security breaches and zero-day exploits. Additionally, security patches should not impact application features, requiring less testing by developers.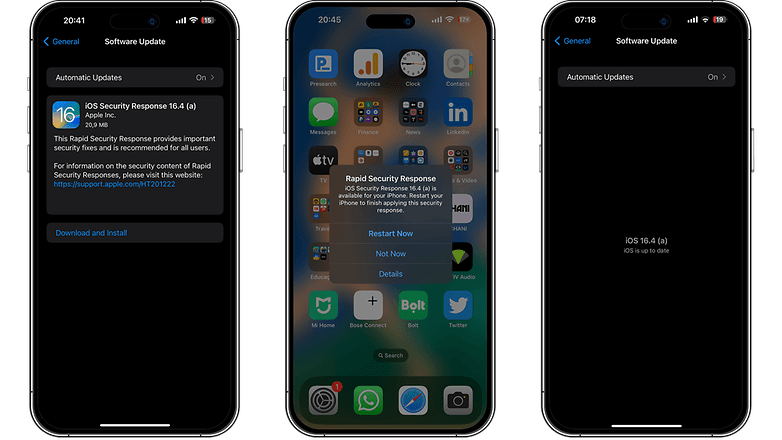 Not only the Security Response is getting a dedicated management section on iOS 16.4, but it was already included in the first iOS 16.4 beta version under the Automatic Updates section.
What's new with iOS 16.4 (a) Security Response?
The iOS 16.4 (a) that was recently released over the weekend for testers and developers doesn't include the crucial fixes. For now, it is intended for testing purposes only. However, the definitive version that public users of iOS 16 will receive would come with the actual fixes and necessary security patches.
The iOS 16.4 (a) is the second security response that has been shipped in iOS 16. The new naming convention (letter) may change in the next software release or on iOS 17, but ultimately, it should be replacing minor and major security patches that use naming schemes with sub-versions such as iOS 16.3.1 as noted by Zollotech.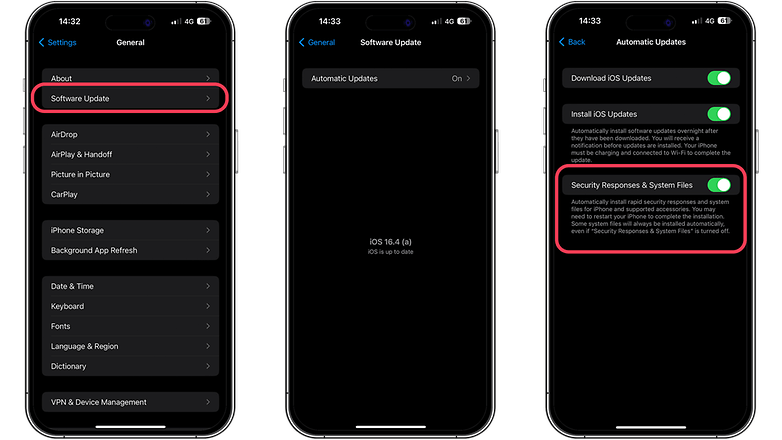 How to install and uninstall iOS Security Response Update
If you're under the iOS 16 beta, you can install the Security Response the same as with regular updates from Settings > General > Software Update. You should see the download and install option and tap it.
Alternatively, there will be an option to uninstall the security response or go back to the previous version by going through Settings > General > About. You can then tap the Remove Security Response at the bottom.
Share your thoughts with us! If you're running on iOS 16.4 Beta, which new features and changes do you find the most useful? Join the conversation and let us know your experience with the latest update.