'Hey Siri, are you afraid of Alexa?': Apple introduces HomePod in a panic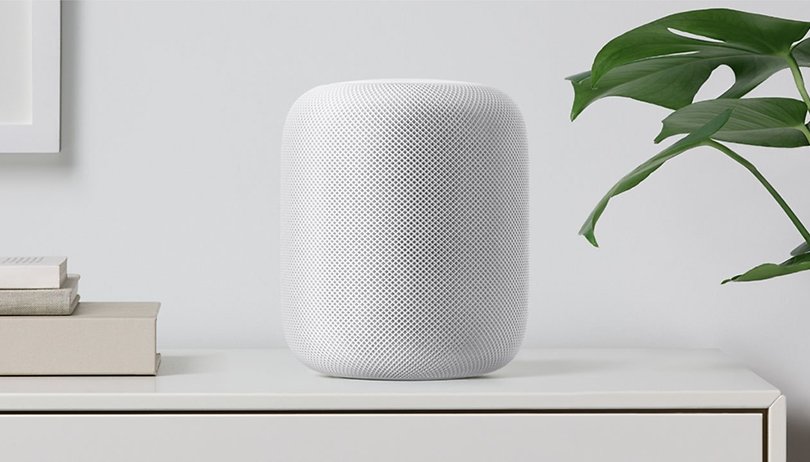 No, we haven't gotten our hands on a HomePod to test it yet. Nevertheless, we still want to compare a few facts and offer our prognosis on Apple's new device and Amazon Echo's newest competitor.
mazon Echo review: your newest family member
Alexa has turned many Siri users unfaithful
The huge success of Alexa and Echo has wounded Apple. As Phil Schiller said during the HomePod presentation at WWDC 17, his team have worked many years on an intelligent loudspeaker. With this, he simultaneously admitted that Amazon has leaped ahead of Apple.
What the marketing manager of Apple then showed us was certainly good if you assume that the group from Cupertino, California generally only exhibits products which are final. But, it wasn't the breakthrough that Schiller and company boss Tim Cook wanted us to believe it was.
HomePod's functionality matches Amazon Echo and Google Home
On balance, the HomePod is likely a solid WiFi loudspeaker with Siri integrated. It should have great sound and be able to be commanded from every corner of a room via voice control - much like its competition. The HomePod is also the base station for Apple's Homekit and can thus serve as the control center of the smart home.
Why did Apple present the HomePod so hastily at its developer's conference when at first glance, its features don't particularly stand out from the competition? At $349, it's also significantly more expensive. Because Apple opted for this rapid market entry, the release date and the countries where the HomePod will be initially available have been announced: December 2017 in the US, UK and Australia! These are only English-speaking countries, which leaves out China and the EU. This is rather atypical for Apple, which normally tries to have a broader presence in other important markets as well.
Speaking is the new typing. Virtual assistants are the new apps.
Intelligent systems with voice control are becoming the next big leap forward, and could easily alter the market share of the market's major contenders - Google, Amazon, Apple and Microsoft. The company with the better system wins, or conversely - they with no viable system will lose.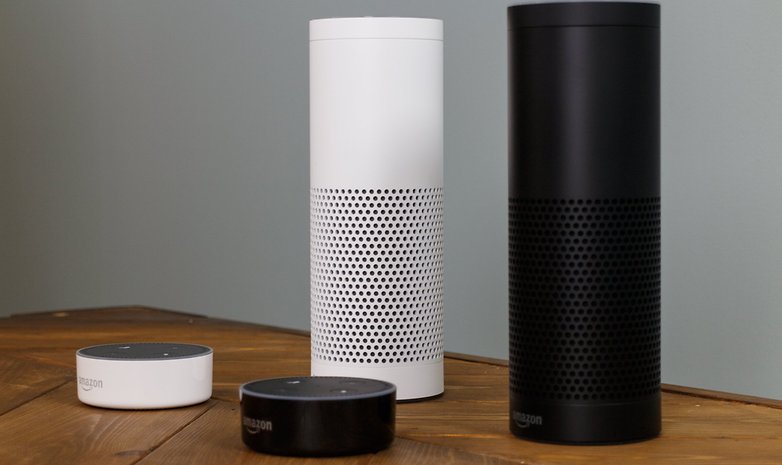 Like smartphone OS systems, at the end of the day only two or at maximum, three, systems will prevail. For those providers who aren't among the winners, there's a lot at stake.
We observed a few years ago what happens to those who lose out. Google with Android and its Play Store was able to pit itself against the countless iOS apps, making its operating system attractive for many millions of customers, whereas Windows Phone crashed and burned. Missing apps were the main reason that once faithful Windows customers fled to its competitors.
The battle for our data and lifestyle habits is fully underway.
Companies want to understand us in order to quicker provide us with what we want. Which apps do we use? When do we eat dinner? And so on.
During the WWDC presentation Apple repeatedly demonstrated its abilities in 'machine learning', or put simply, the learning of complex relationships by a machine. And Apple isn't the only company who wants to soon provide us this benefit. These smart machines should be able to analyze our usage behavior and quietly help us preserve our batteries or find exactly the right music for the moment.
Of course, the ability to learn goes much deeper. Alexa, Siri and other assistants learn a lot - quickly and precisely. The aim is to offer us more convenience and comfort. Where can it learn about us better than in our living rooms?
Apple's advantage is the amount of hardware out there
The first experiences of HomePod (that name idea has sounded good to me since 2002) are outright positive. If the sound is really as good as the initial reports suggest, the price seems quite appropriate.
Many Apple fans will wait longingly for its market launch at some point in the coming year. I'm sure that Cupertino could sell an enormous amount of HomePods and conquer a large portion of our living rooms.
In the meantime, Siri is learning more and more with every voice command, like the other virtual assistants. This learning could be further accelerated by the new APIs which Apple announced for its developers at WWDC 2017. With every new app and command she receives, Siri becomes slightly smarter.
A beautiful new world? It depends on data security.
What's the price to pay for this new comfort? Apple at least emphasized the topic of data security during its keynote. All data stays secure, and users are anonymous at all times.
Whether this is really the case, nobody knows. While Google's business model is based on data and data marketing, at least this isn't immediately true for Microsoft or Apple.
Everyone who places a smart speaker in their living room must know that they're allowing a company an insight into their very personal and intimate living space. And this fact doesn't change depending on whether the assistant is called Alexa, Google Assistant, Cortana or Siri.
Companies are pushing their music and speakers to the front. But it's all for our best - our data!