Apple Shows Off How a HomePod with FaceID Cameras Would Work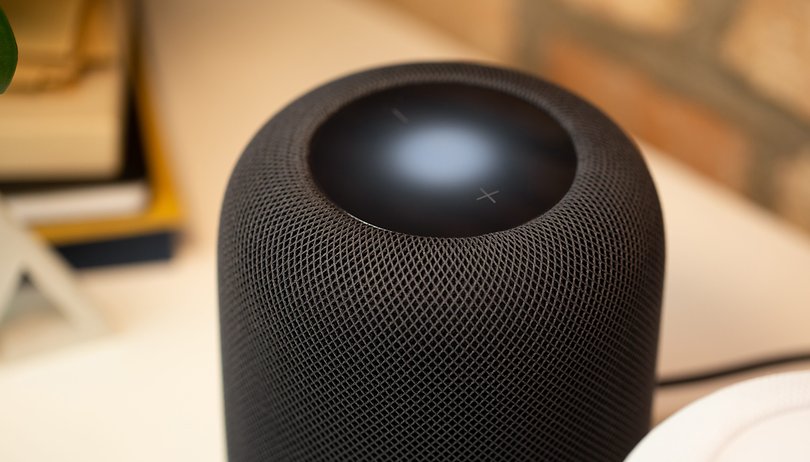 In addition to the rumored new HomePod with giant display, Apple could also start fitting its next-gen smart speakers with cameras. A new patent awarded to Apple describes how users could take advantage of these sensors by enabling long-range FaceID tracking and voice command recognition.
Today's Apple HomePod speakers can be controlled via Siri or via the mobile Home app for iPhones and iPads. But a version of these smart home devices may finally arrive in the foreseeable future with advanced cameras and microphones to cater to an immersive experience.
A smart Apple speaker with FaceID
As shown in the latest filing, a HomePod equipped with imaging sensors would support scanning of faces and objects around its vicinity, which is done through Apple's FaceID and True Depth camera technology. The biometric security will then be paired with the built-in voice recognition feature to accommodate commands even in wider ranges.
Additionally, the cameras can be utilized by the HomePod for authentication. For example, it will only allow scanned and verified users to access the smart home system. Furthermore, turning the HomePod into a security camera would also be possible.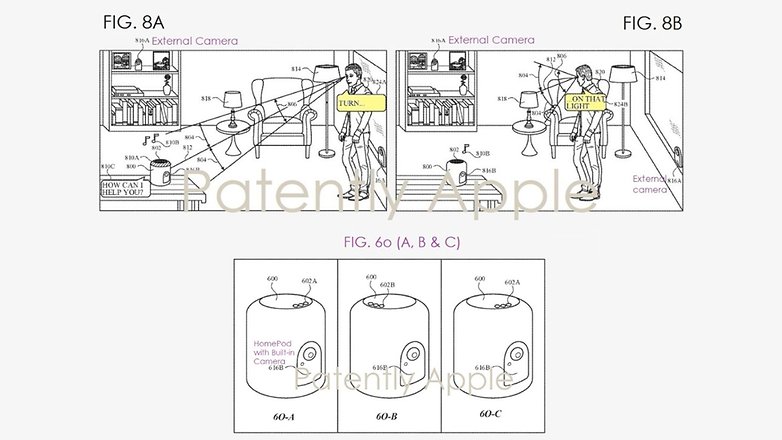 One instance is that an authenticated user can say a command to Siri to switch on a particular smart lamp. Subsequently, the user will only need to look or pinpoint which lamp should be triggered without specifying it by an additional phrase given to the voice assistant. It's even depicted that it is possible to just gaze at a smart object while asking the AI for a task to perform.
Security and privacy questions with camera-equipped HomePod speakers
Although the technology seems to bring promising features for Apple's HomePod speakers, there could be privacy and security concerns that may arise with the use of integrated cameras. In reference, current models of HomePod are programmed not to record audio unless Siri is summoned. The Cupertino firm relies on encrypted communication as well to avoid unauthorized access to audio recordings.
According to analyst and tipster Ming-Chi Kuo, Apple is reportedly launching a HomePod (Pro) in 2024. The Matter-ready device is said to enlist a bigger and full-colored display compared to the circular matrix LED panel in the HomePod Mini and HomePod (2023) we reviewed. There are no words on how much the forthcoming speaker would be priced.