Apple Agrees To Licensing Deal With Motorola. So Who's Scared Of Whom?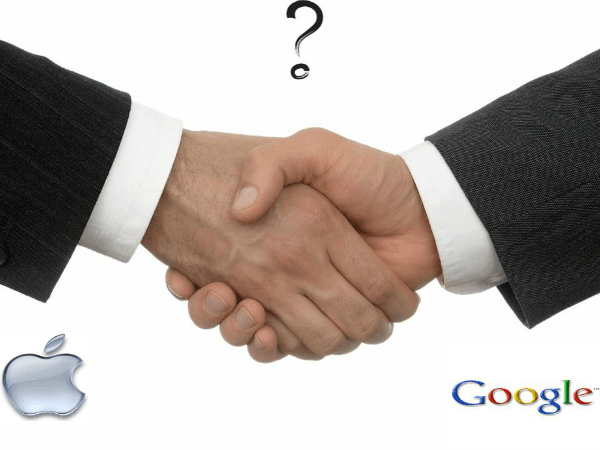 Well this is certainly surprising. We recently reported on Google-rola seeking a sales ban on multiple Apple products in the US, making it the first Motorola patent related case that Google has given a green light for. But while that battle is just getting underway in US court, another one between Google/Motorola and Apple has quietly ended. According to a filing on Monday, Google has apparently agreed to license some (possibly all) if its standard essential patents to Apple in Germany, with Apple even openly admitting their guilt in using these patents. Could it be that Apple was afraid to directly push Google too hard, or was it that Apple's big win over Samsung might have made the Big G a little nervous?
The interesting thing about this particular case is that Apple freely admitted that they are liable for past damages relating to the patents in question. We don't have details on when exactly the deal was struck, and neither Google nor Apple have announced a royalty rate yet.
The agreement seemingly only refers to "cellular standard-essential" patents, meaning that claims in relation to WIFI and video codecs are a different topic altogether (and could still be used against Apple). That being said, if one of the FRAND patents in question is already out of the picture, it's very likely that the rest could follow.
Keep in mind that the deal only applies to Germany so far, and that Google's attempted sales ban on Apple products in the US has no direct link to this licensing deal. Multiple European courts were very quick to throw out Apple's allegations against Samsung, and I wonder if Google and Apple are focusing more on slamming the patent banhammer down in US courts? I doubt that Google feels intimidated by Apple, but at the same time, I don't see Apple being intimidated by Google, especially considering their recent victory.
Despite that victory, we have to remember that Samsung Vs Apple is just getting started, meaning that an appeal, an overturn on the verdict, or a move to the Supreme Court are all possibilities at this time. If Samsung could successfully overturn the verdict, then and only then could I imagine Apple getting intimidated.
Or maybe...just maybe....Google and Apple simply wanted peace? Keep in mind that both companies used to have a very tight relationship, and that Ex-Google CEO Eric Schmidt and the late Steve Jobs were close friends. Could it be that Google and Apple, for once, simply wanted peace?
What do you guys think? Nervous Google, nervous Apple, peace offering, or "see you in the US courtroom"?
Let me know what you think in the comments below!
Picture credits: realitypod.com, dryicons.com, edibleapple.com, and infworm.com (merged and edited by myself)