Android 14 OS Beta 1.1 Fixes Pesky Bugs on Pixel Phones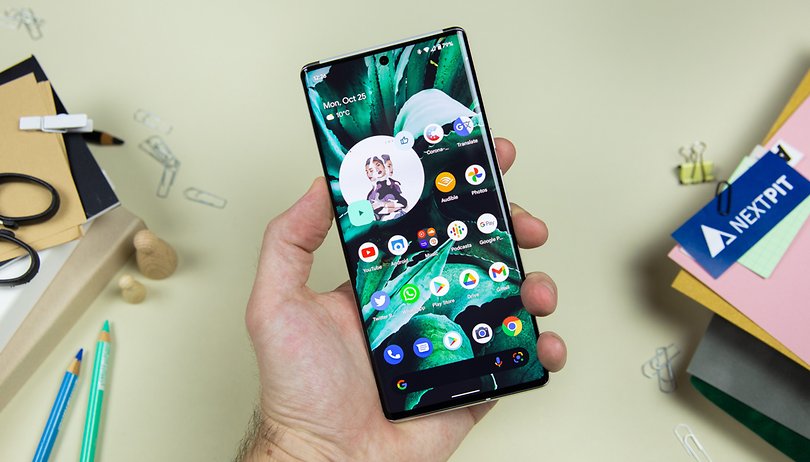 Google released the first Android 14 beta right on schedule earlier this month. It was supposed to provide testers and developers early access to the new features in Google's next major operating system. Instead, most testers faced pesky bugs that range from an unresponsive fingerprint scanner on the Pixel 6 models to outright crashes. Google has now rolled out a remedy to solve some of these gremlins via Beta 1.1.
For enrolled Pixel devices that have installed Beta 1.0, Google says they can now download and install Beta 1.1. The minor firmware update should fix numerous bugs and resolve issues in the first beta without introducing more features. The Internet search giant is keen on reserving new additions for Beta 2, which is expected to arrive sometime in May.
Android 14 Beta 1.1 to fix unresponsive fingerprint scanning, system crashes, etc.
Among the major issues users experienced in Beta 1.0 include the inconsistent performance of the under-display fingerprint scanner on the Pixel 6 (Pro) and system crashes when trying to open the Wallpaper and Style section. In addition, Google also resolved the disappearing mobile network icon on the status bar.
Below are the release notes of Android 14 Beta 1.1 by the company:
Fixed an issue where the system UI crashed when trying to access the Wallpaper & Style screen either through the Settings app, or by long-pressing from the home screen.
Fixed some issues that prevented fingerprint unlock from being used.
Fixed an issue where the status bar did not display the mobile network.
Fixed an issue that prevented a SIM card or eSIM from being detected or activated in some cases.
Fixed an issue where the lock screen displayed a message with an unresolved string placeholder when Smart Lock was enabled.
The build should arrive as UPB1.230309.017 for all compatible Google Pixel smartphones except for the firmware on Verizon-bound Pixel 6 series which ships as UPB1.230309.017.A1. Google's Android 14 Beta program is open for Pixel 4a and later models including the Pixel 7 and Pixel 7 Pro (review).
Meanwhile, you can check out which non-Pixel phones will receive the Android 14 update in our update tracker. We are also curious to know which Android OS version are you using right now. Tell us in the comments below.