Peace of Mind on Vacation: Amazon Ring Doorbells and Cameras on Sale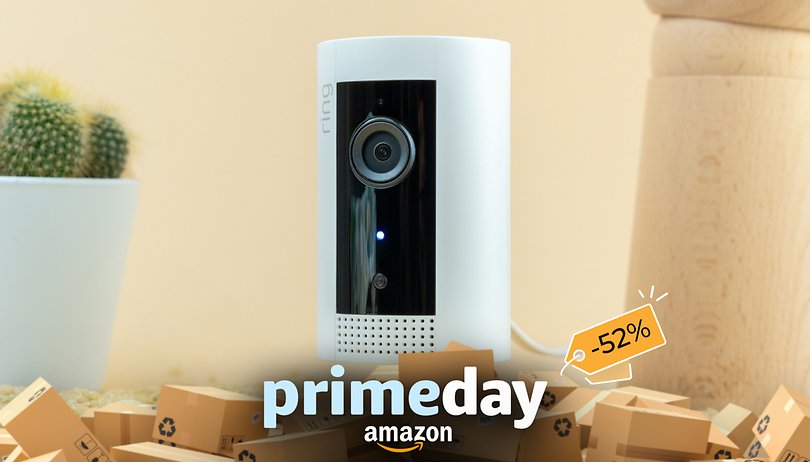 At Amazon, surveillance cameras, smart doorbells and accessories from Ring are currently on offer at unbeatable prices. Anyone who wants to secure their home before their summer vacation now has the opportunity to do so—better yet, saving a little money for their vacation fund.
The surveillance cameras and smart doorbells from Ring are reliable and easy to set up with their good phone app. For example, the Ring Spotlight Cam Wired that we tested also made it into our best list of the best outdoor and indoor surveillance cameras. In addition, all Ring models are compatible with Amazon's smart home ecosystem, including Alexa voice control.
Go directly to all of Ring's Prime Day deals on Amazon's website here.
Ring Stick Up Cam: from $59.99
The Ring Stick Up Cam is a popular surveillance camera for indoors and outdoors - and performed decently in the nextpit test with 3.5 out of 5 stars. In particular, the simple setup, the clear camera image, and the good night vision mode convinced David in the test of the Ring Stick Up Cam. However, it is best to take out a Ring subscription for maximum security, which costs just under $10 per month.
Currently, the Ring Stick Up Cam is available in both wired and battery versions for just $59. If you buy a package of 4 cameras, you'll pay a total of $239.96. For comparison: the recommended retail price is $100 per camera with both cable and battery; the cheapest offers on the net are currently around $70.
Ring Indoor Cam: $29.99
If you are only looking for a camera indoors and can do without the weatherproof case of the Stick Up Cam, then the Indoor Cam is an interesting alternative. Amazon currently offers the wired camera for $29.99. According to price comparison services, the previous lowest price is just under $60, which makes the offer definitely exciting if you want to keep an eye on your home during the vacation season.
Ring Video Doorbell Pro 2: $149.99
With the Ring Video Doorbell Pro 2, you can replace your existing doorbell with a video version. The integrated radar sensor should also reduce the number of false alarms to a minimum. So you can lie comfortably by the lake and tell the delivery guy where or with which neighbor the package should be deposited. In addition, you can also connect the doorbell to your existing door wiring and do not have to worry about rewiring.
According to the manufacturer's recommended retail price (MSRP), the Ring Video Doorbell Pro 2 costs $249.99. Amazon offers the video doorbell for $149.99 during Prime Day. According to price comparison sites, the next cheapest offer was $170-the current lowest price has only been reached once so far, namely on last Black Friday.
In addition to the three products mentioned, many other Ring products are currently on sale at Amazon. Behind the following button, you can find the complete overview of all surveillance cameras, smart doorbells, door gongs, intercom, and more.
Click here to go directly to all Prime Day offers from Ring on the Amazon website
Want even more deals? Then take a look at our big overview with the best deals from Amazon Prime Day!