Amazon Alexa: The best voice assistant for your home?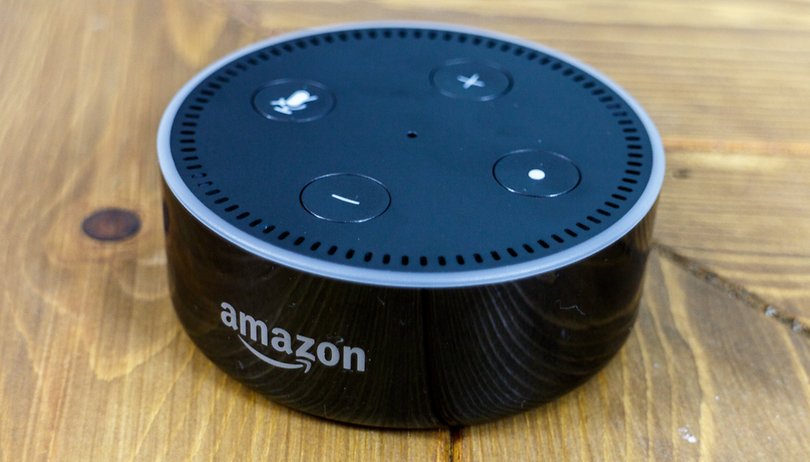 What is Amazon Alexa, you ask? Well, it's a voice assistant that will turn your home into a listening smart home. Alexa can control more than just light bulbs, she can tell jokes and tell you the weather forecast. In this article we give you a glimpse into the features Alexa offers, comparing it with a few competitors and giving you our thoughts on it.
What is Alexa?
Alexa is the name of the voice assistant whose artificial intelligence undergoes continuous development in Amazon's large data centers, and it takes the form of the Amazon Echo or Echo Dot in your home. Both cylinders listen for the "Alexa" command, after which you can issue your voice commands. You then use it to control your smart home devices, ask about the weather, make voice calls or play a song from the Amazon database, Spotify or start the radio.
Of course, there is a catch and, among other things, this one is due to the fact that Amazon keeps its media ecosystem closed. Even some smart home devices cannot be controlled by Alexa or only to a limited degree. If you use Google Cast devices, Alexa will refuse to deliver the Spotify stream via Google Cast. However, if you connect the Echo Dot using a stereo jack cable, it would play your music on your old Hi-Fi system.
Alexa: the gateway to Amazon's world
The Alexa app, which is free to install, lets you see what AI assistants are capable of. They often contain offers that are somehow connected to Amazon's shopping ecosystem. These include the following commands for the Alexa app...
Music and books: Plays songs, stations, series, Kindle eBooks in audiobook format on your Alexa device. Besides Amazon services, Amazon only tolerates Spotify or TuneIn, while books come from Audible.
Listen: Create and edit shopping and to-do lists and link them to Anydo or Todolist, Google Keep or Wunderlist.
Timer & alarm clock: Set a reminder to take the noodles off the stove in seven minutes or wake up at nine in the morning on Saturday.
Skills: Enhance Alexa with voice-controlled functions, such as operating Wunderlist as well (check out these Amazon Alexa skills).
Smart home: Connect smart home devices such as Philips Hue to Alexa. This partially requires additional skills.
Calendar: You can connect Alexa to typical calendar accounts like Google or Microsoft, making it easier to integrate third-party services and sparing you from manually transferring data.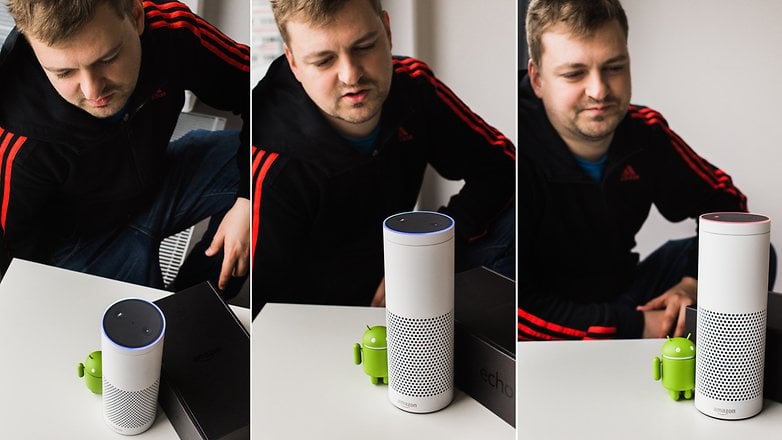 What exactly is the deal with these skills?
Alexa cannot do much on its own. The voice assistant can tell you the time, whether it will rain tomorrow, it can play a song with Amazon Music, cast a movie to the Fire Stick TV, start an app, and those are pretty much its basic functions. The rest comes in the form of skills.
Competitors (see below) are now opening their systems to third-party providers via interfaces. As a result, services that you have long used as an app on your smartphone and website can also be controlled using the voice assistant. Currently, the web service's vocabulary and feedback is limited to simple question-answer combinations but, in light of the parallel development of bots, it may become more complex in the future.
What does Alexa do differently now?
Amazon puts a lot of importance on protecting your privacy. You have the option to delete spoken commands afterwards. Those familiar with Google might say: "Google Assistant can do that too!" But that is only partially true. While Google indeed does let you remove spoken commands from your account, it will not delete them from its server afterwards, according to the support page.
On the other hand, Amazon apparently gives you the option to do so. Sure enough, this has the disadvantage of artificial intelligence losing important learning material with which it would continuously improve itself. Amazon has more details on its Alexa help page. But since the recordings can also be made available to security authorities, this option is little more than a well-intentioned gesture.
Another distinctive feature of the Echo devices, and not Alexa the voice assistant, is the mute button. Pressing the crossed-out microphone on the Echo device makes its ring turn continuously red, apparently cutting off power to the microphone. However, you must individually press the button on each of your Echo speakers if you want your smart home to become an Alexa-free zone.
What alternatives to Alexa are available?
Amazon got its voice assistant Alexa into living rooms first with its Echo Dot and Echo devices. Initially, we can at least receive Apple, Google and Microsoft's solutions without dedicated hardware, and - thanks to updates - they are integrated into devices that many of us already own anyway.
Siri lives in iPhones and in Apple TV, the Assistant in Google Pixel and in Android Wear 2 watches, Cortana in all Windows devices and in the Xbox One. The market will soon see the release of standalone, Echo-style speakers for all the other assistants. In contrast, Amazon had no existing hardware for Alexa in living rooms and had to present itself inexpensively either via Echo Dot or as the Alexa Voice Remote for the Fire TV Stick.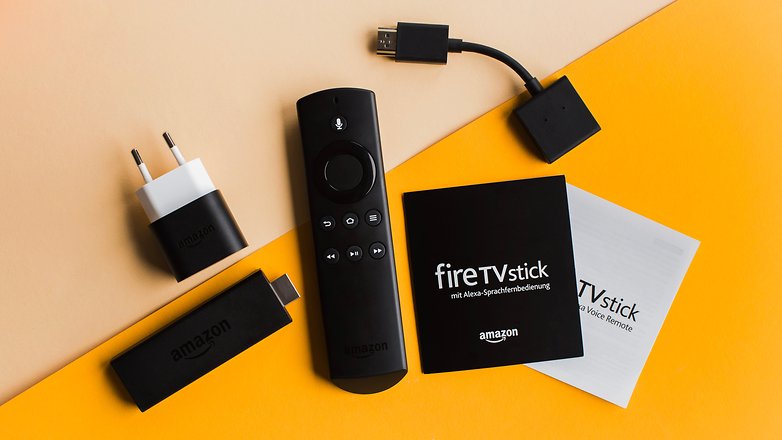 One thing that all assistants have in common is an app system in the style of Alexa skills, and they all integrated themselves somehow with Philips Hue. They all require an internet connection for basic functionality and have some sort of mute function that waits for a "Hey Siri", "Okay Google", "Hey Cortana" or even "Alexa" call to start the recorder and send the recording home. The question is, which one would learn the quickest from what you speak into it afterwards?
Will Alexa succeed?
Amazon is apparently in the lead in the race for smart assistants. Echo devices are currently undergoing hardware improvements as well, while we are still waiting for the first competitors. But a critical look at the current list of skills shows that there's still lot of work to be done in terms of quality.
The lack of quality is apparent in day-to-day use due to misunderstood inputs, cumbersome voice commands and mainly due to incomprehensible hurdles from a user's perspective. Amazon does not want us to use Google Cast and it does not want us to subscribe to Sky Online. Listening to Apple Music is a no-no and the same goes for making calls with Skype instead of Alexa.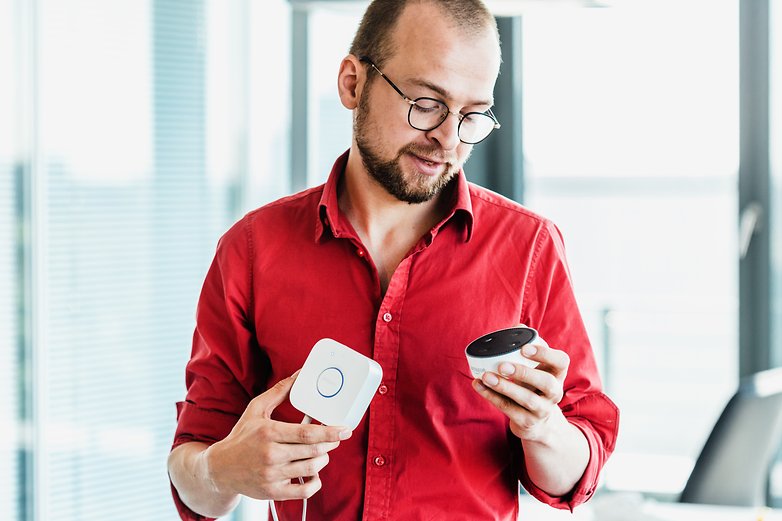 Summary
Alexa can only succeed if I as a user can keep using my current habits with the new system. If I can't do that, I at least ask that the switch won't cause extra trouble for me and my contacts, and Alexa can't deliver on that front yet. I still believe that the system limitations are still larger than the added value, so it won't amount to anything yet.
Google will probably have a better shot at getting my business, and the same likely goes for Apple and its iCloud customers, too. I already use their apps and accounts, already synchronize my data with their services, and will be able to dive into the world of AI-optimized assistants without any bumps on the road. And when both of these providers play their trump cards, Alexa may as well pack its bags and go home, though my assumption could be wrong as well. What do you think?