Viewsonic GTablet – a real world review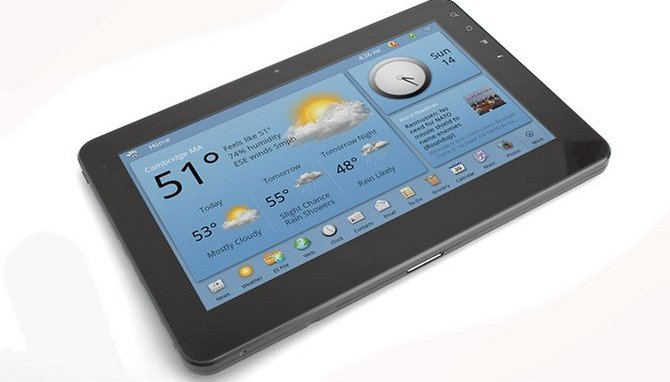 While they've been around at least 10 years, tablet PCs never really made the mainstream due to their subpar screens and the inferior OS experience. Ever since the iPad launched in April, tablet PCs became more than just a different breed of laptops. While Android is just as capable an operating system as is iOS in phones, but does it really stack up against iOS on a tablet device? For now, with either Froyo or Gingerbread, the answer is maybe. But let's take a look at an actual device so you can get an idea of what it is and what it does. NEXTPITTV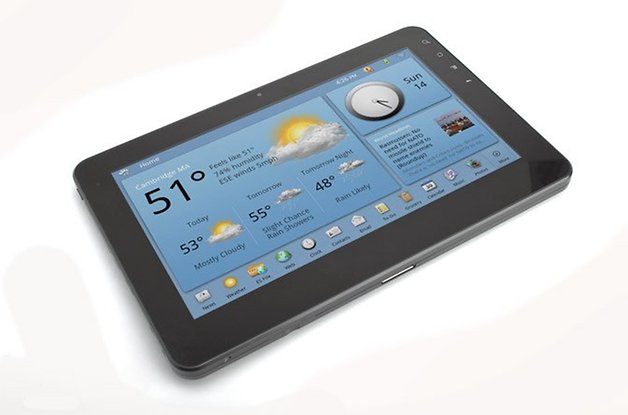 The Viewsonic Gtablet is the first available tablet to include Nvidias Tegra processor and Android 2.2 Froyo. Out of the box, the software it comes with, Tap-n-Tap (see picture above), is not only hideous, but also extremely slow and unintuitive; also Flash doesn't work. An update is available from Viewsonic as of November 22nd that improves speed to a bearable level, but Flash still doesn't work for the most part, and when it does, it's choppy. I spent about 20 minutes with the original UI until I hit up XDA-developers and downloaded TnT Lite that removes the UI overlay and gives you access to the regular Android Launcher and some applications, while retaining the top bar that lets you quickly access Wifi, Battery and provides on-screen buttons. As of 12/13, version 2.4.0 is a dramatic improvement that finally makes the device actually feel like it's got a dual core processor and 512 MB of RAM. Still, you'll be spending about an hour downloading and installing the ROM, installing optimized Flash and 'hacking' the market to show all apps. There are other ROMs available, thanks to Viewsonics decision to make this an open tablet without all the hurdles modders normally encounter. However, TnT Lite doesn't require Clockworkmod, so your warranty remains valid (you do need to remove root, since it's built into TnT Lite) should you choose to return it.
Now, the external build of the device is decent, nothing to write home about, but it feels nice enough to justify the price of $400. The front is mostly just the 10.1" display in a 16:9 format (unfortunately covered by plastic, not glass), typical Android buttons (sans backlight, which is really annoying at times, but there's on-screen buttons on the top bar that'll let you navigate) and a decently sized bezel to help hold the device. As you'll notice in the pictures, the bottom bezel is thicker than the sides and top, and that's a good thing. Since the ports and power button are on the left side, resting it on that side will hinder their use or accidentally turn off the screen and, for right-handed people at least, you'll want to hold the device with the left and navigate with your right.

Speaking of ports, there's a power plug, a 3.5 mm headphone jack, micro SD and full-size USB port and, for some bizarre reason, a mini USB port. That means that for most of you, your secondary chargers or cables won't work on it; note, also that the mini USB port does not charge the device you you'll be carrying around the rather large charger if you're going on a longer trip. There's also a proprietary port on the bottom for which there are no accessories, such as docks or HDMI cables available, and stereo speakers, one on each side. The speakers are loud enough to watch video from your lap, but if you're holding the device, you will need to adjust your hands to not cover them. Battery life, however, is excellent. I haven't tried continuous use for an entire day, but playing with it for 3-4 hours a day gives 3-4 days of use, so 10-12 hours on close to maximum brightness with Wifi on all the time – not bad. Now that's assuming you would be able to use it for a few hours at a time. The weight isn't helpful in that. It's about 10% heavier than the iPad that everyone complains is too damn heavy. The thickness, however, gives you some better grip so if you've got good arms, you should be fine.

The screen at 1024x600 is big and bright enough for browsing or watching videos, but viewing angles are, to say the least, atrocious. I was initially looking at the Archos 101, which has the same exact screen, but Archos made the wise decision to mount it the correct way around. Let me explain: with a tablet device that you'll be using most on your knees or lap, you want the screen to be visible when looking at an angle that's bottom-up. Leaning the screen forward on the Viewsonic as little as 5 degrees instantly changes the shade of any darker colors and a 10 degree angle inverts colors to an unusable level. From the top, however, the colors wash out slowly over a 30 or so degree angle until they become unpleasant. Sideways, the angles are very good: even at 70 or so degrees you can still tell what you're looking at. Unfortunately, the screen is the one component that cannot be tweaked by overclocking or other means, so you'll often be frustrated with the device. You can obviously turn it on its head and use it, but the Video player, full-screened flash and some other apps won't work that way, so it's only a solution for browsing or watching flash video without full screen.

TnT Lite, as I said, gives you the regular Android launcher. That's both good and bad, as the standard for 2.2 is a 4x4 grid of icons and many widgets come in only a few select sizes. The Google search bar stretches the entire length of the screen in its 4x1 state so there won't be much use to the large screen in organizing your widgets and shortcuts. You can still create folders, but that somehow defies the purpose of a 10 inch screen. Again, third-party apps provide the solution. I don't know about other launcher, but I've been using Launcher Pro on my phone ever since I got it and it does wonders on the tablet as well. It lets you change the number of rows and columns and adds a scrollable shortcut row for most-used application on the right side. The paid version also lets you resize stubborn widgets that won't budge and gives you access to some nifty widgets of its own.

Here's a few more bad things about the device before we conclude. There is no way of turning on vibration for any event – the hardware itself is missing, so count on that annoying beeping from your IM session to be the only way of knowing when you've got a response. Also, while there's an LED charging indicator, there isn't one for email, IMs or battery status. The Tap-n-Tap keyboard that Viewsonic designed is really hard to replace, doesn't come with multi-touch and in portrait, while they figured out it'll be useful to split the keyboard for thumb typing, the split is too narrow, the space bar is still in the middle and the lack tactile feedback through vibration is really bad.

So is the Viewsonic GTablet really worth the money? Probably not, unless you're willing to tinker with it to make it actually run Android and not some UI drawn up by a toddler and you don't mind the screens limitations. Can it conceivably replace your netbook ? Most likely. Since keyboards on 10 inch netbooks are as unpleasant to use as the one on the GTablet, you may well trade your chunky netbook for a smaller tablet. Also, the full-size USB port instantly recognized my HP wireless keyboard (but none of the mice I tried). The GTablet is really potentially a great device and the many productivity apps on Android could well provide you with a machine away from your main computer, but the execution, at least at the current price, feels sloppy. I'd say wait for CES in January to see what'll be available in Q1/Q2 next year and if you're not impressed or can't wait, go for it. The specs are much better than on the $100 cheaper Archos 101 which also has much worse dev-capabilities due to its locked bootloader.

To get back to the initial question, though: yes, Android can compete quite well with iOS on the iPad. While there aren't as many fun apps or games, productivity is covered at least to some extent. Also, the customization potential and hardware of upcoming tablets is going to best the iPad in no-time (I've yet to see a mainstream Android tablet not to include a full-sized USB port or at least a micro/mini-to full size adapter that'll still power more than just a keyboard). I, for one, can't wait to see what Honeycomb brings to tablets and what Motorola and HTC will be coming out with early next year.
If you've got questions about things not covered in the review, don't hesitate to comment or shoot me a message.
Pictures from Edlimagno's Flickr photostream