Xiaomi Mix Fold 2 review: The best Galaxy Z Fold 4 rival that you can't buy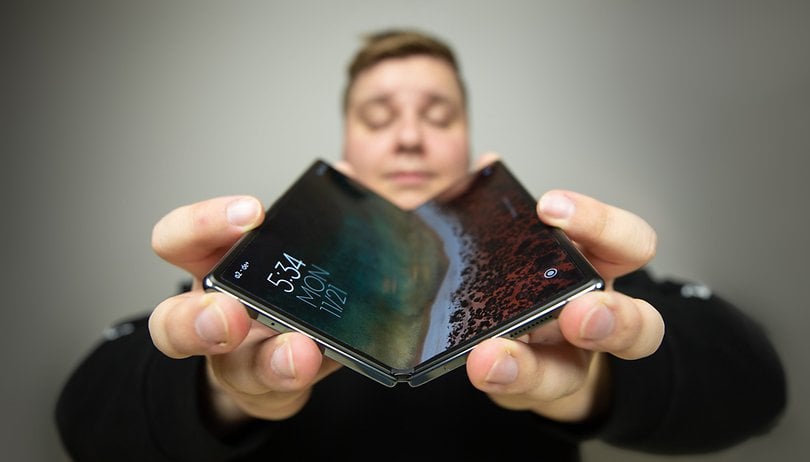 The Xiaomi Mix Fold 2 is the manufacturer's flagship foldable smartphone, but it is available only in China and launched earlier this year in August. Basically, if you want to own one, you will have to go through a third party. Since availability is extremely limited, this does not detract from the fact that the Mix Fold 2 offers serious competition to Samsung in terms of foldable smartphones. In this comprehensive review, we will tell you what the Xiaomi Mix Fold 2 is all about and whether it is worth importing one.
Good
Superb main and external screens

Top performance and extremely stable

Very good battery life

Efficient fast charging

Neat finish with a fairly solid hinge
Bad
Camera module performance is disappointing considering the price

MIUI Fold 13 lacks maturity (and features)

Impossible to tilt the screen at 90° (without using a special case)

Crazy expensive price
The Xiaomi Mix Fold 2 in a nutshell
The Xiaomi Mix Fold 2 was launched in China on August 26 at a price of 8,999 yuan, or $1,300 excluding tax. As a rule of thumb, it will never make its way over to Europe officially, although if you were to hunt around some third-party vendors, they can bring it in at handsome prices of anywhere from $1,400 to $1,500.
Editor's note: This Xiaomi Mix Fold 2 was loaned to us by Trading Shenzhen, an importer of tech products. This is not a sponsored article, and NextPit was not paid. Trading Shenzhen had no influence on the content or the final rating of the review.
In any case, it's a high-end foldable smartphone that could finally compete with the Samsung Galaxy Z Fold 4 (review) if it was released worldwide. Its primary strength would be its form factor, which is supposed to be the thinnest on the market. In addition, the display, when fully opened, would be the largest.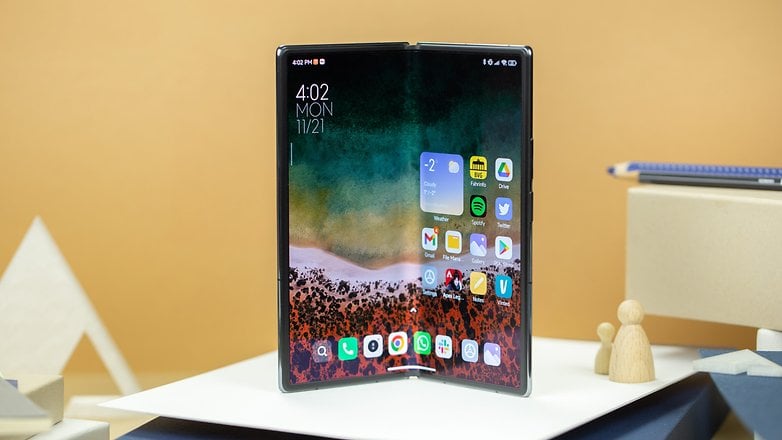 Design
The Xiaomi Mix Fold 2 is apparently the thinnest foldable smartphone on the market. Xiaomi wanted to emphasize this a lot. But this is not the main advantage of this smartphone, in my opinion.
---
What I liked:
Design is very thin indeed. Thinner than Samsung, in fact!
The 2 panels are parallel when you fold the smartphone.
Gorilla Glass Victus at the back and on the exterior screen.
A "regular" smartphone form factor when folded.
What I disliked:
Impossible to fold the screen at 90° without using a special cover.
The hinge does not seem to be as robust as Samsung's.
No IP rating for water resistance.
---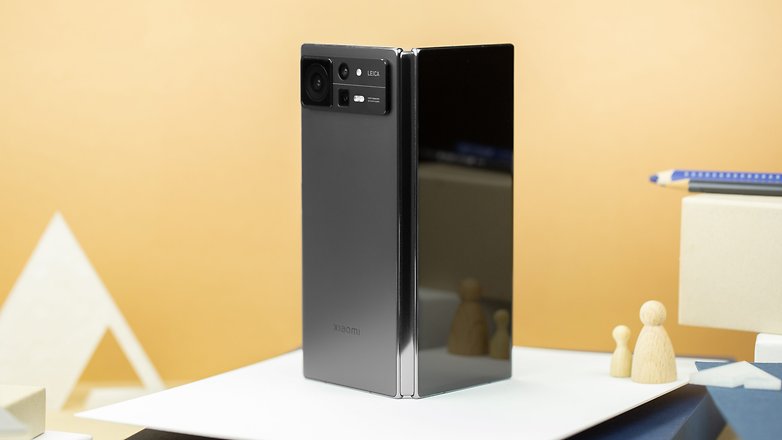 The Xiaomi Mix Fold 2 is indeed the thinnest foldable smartphone on the market today. When unfolded, it measures 5.4 mm and when folded, it is just 11.2 mm thick. This is less than the Samsung Galaxy Z Fold 4 and its 6.3 mm measurement when unfolded and 15.8 mm when folded. There you go, Xiaomi has kept its promise. Great!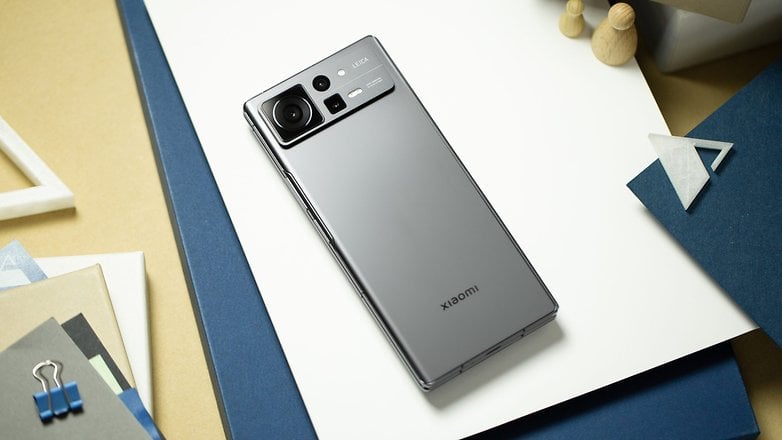 Well, it's true that it's nice to have such a thin form factor (even if the Mix Fold 2 is not much lighter than the Z Fold 4 by being just a gram lighter at 262 grams). This is especially true since the Xiaomi Mix Fold has two panels that are parallel when folded. Basically, it folds flat unlike its Samsung counterpart which takes a slightly diagonal route, bringing out the OCD monster in me.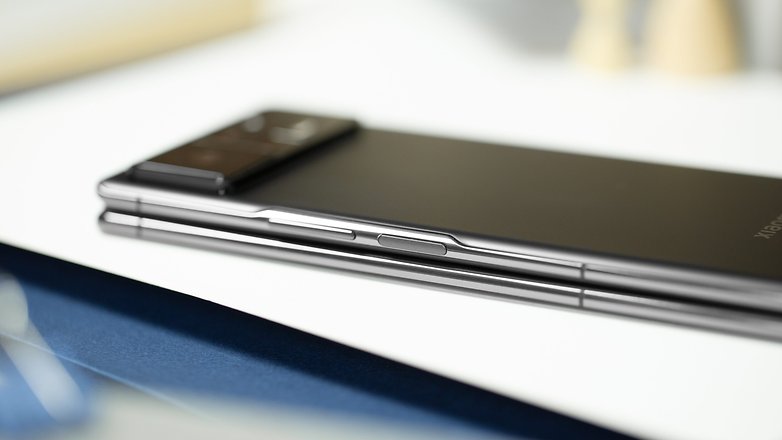 For me, what's definitely more interesting is the 6.56-inch 21:9 aspect ratio external screen. It allows you to have a "normal" smartphone when you hold the Xiaomi Mix Fold 2 in your hand. It's much more ergonomic than the Z Fold 4's external screen which I found to be too narrow.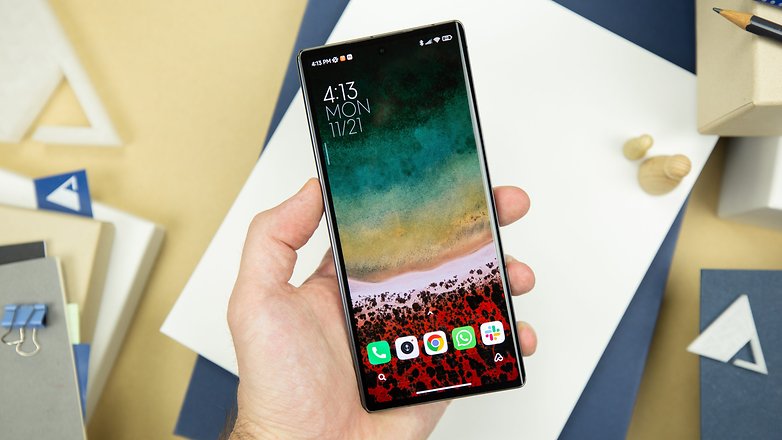 Apart from that, the finish of the Xiaomi Mix Fold 2 is impeccable. The matte coating at the back is very nice and pleasant to the touch. The frame is made of aluminum, while the back and the cover screen are protected by Corning Gorilla Glass Victus. The only problem here is the lack of any IP rating whatsoever to certify for water resistance in the smartphone. That is simply too bad for a device that sells for $1,500 at the very least.
There is no microSD port either, but once again, that's sadly become the norm in this price range. I also found the fingerprint sensor at the edge to be rather unresponsive (the one placed under the cover screen worked quite well).
Screen
The Xiaomi Mix Fold 2 offers two quality screens, whether it's the main screen or the external screen. But some of the design choices, especially for the hinge and selfie camera, left me scratching.
---
What I liked:
The very large, fully opened screen that measures 8 inches.
Very well-calibrated colorimetry.
Main screen with LTPO 2.0 technology.
21:9 cover screen is usable as a regular smartphone.
What I disliked:
Crease in the middle of the main screen remains visible.
No selfie camera under the main screen.
---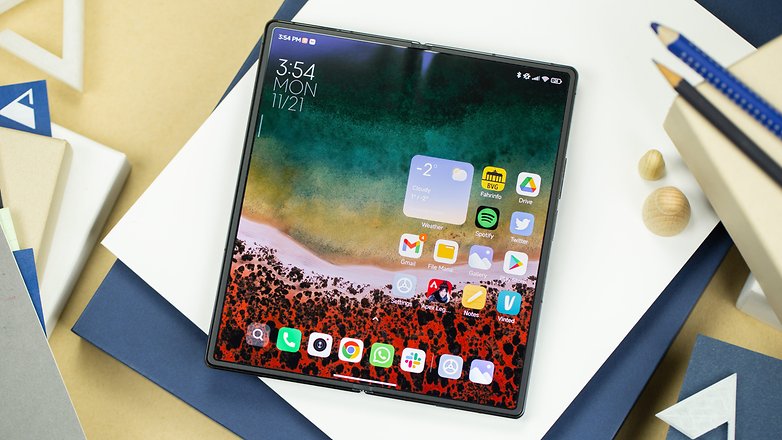 When unfolded, the main screen of the Xiaomi Mix Fold 2 measures 8.02 inches. It's an OLED panel with a resolution of 1914 x 2160 pixels alongside a refresh rate of 120 Hz and a maximum brightness of 1,000 nits in HBM mode and 1,300 nits at peak.
When folded, the cover screen measures 6.56 inches, offering an AMOLED panel with a resolution of 1080 x 2520 pixels with a refresh rate of 120 Hz.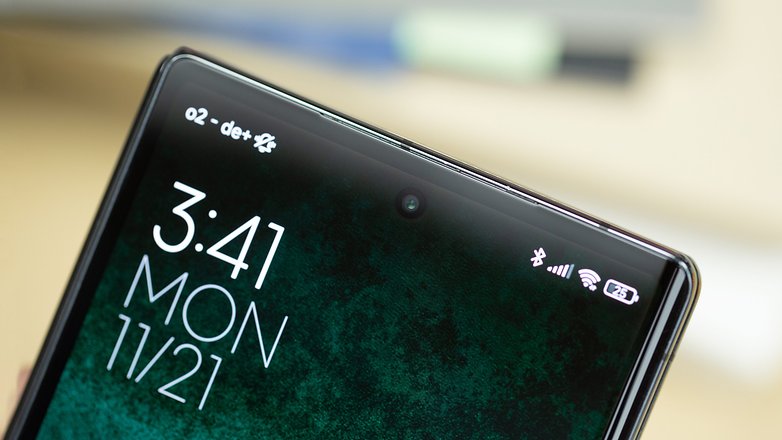 The main display features LTPO 2.0 technology, which allows you to vary the refresh rate more accurately and thus conserve battery life. I found the screen very bright and the colorimetry very well calibrated once I switched to Advanced and P3 modes.
On the other hand, as with Samsung, you can see and feel the crease in the middle of the screen very clearly.
Do take note that there is no selfie camera hidden under the main screen. So, you can't take selfies with the smartphone unfolded, except by using the rear camera module.
As for the external screen, it's much nicer to use than the one on the Z Fold 4. It features a 21:9 format, so it feels like a normal smartphone in your hands. Well, more like a Sony smartphone than anything else, but that is far superior to the 23.1:9 aspect ratio found on the Galaxy Z Fold 4.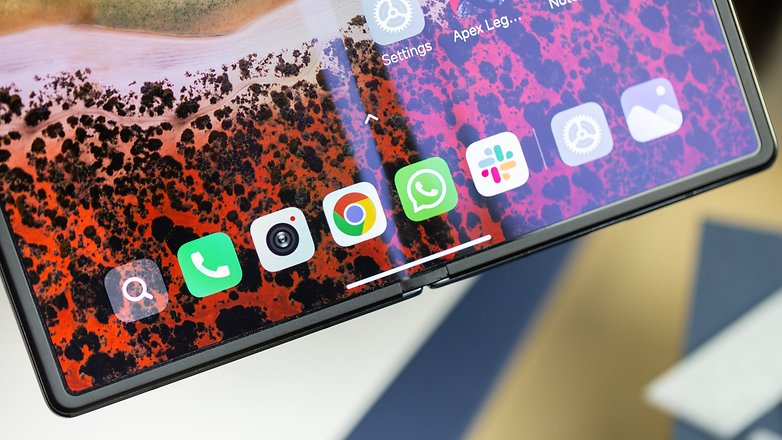 One last point of concern would be the hinge. It is less rigid than the one found on the Galaxy Z Fold 4, but at the same time, it seems a little less solid. And above all, it does not allow one to tilt the screen at different angles.
To use the Xiaomi Mix Fold 2 in laptop mode, for example, you must use a special case with a stand. Otherwise, the smartphone unfolds 180° by itself. Even though the case is included in the box, I found this design choice totally lame.
Interface
The Xiaomi Mix Fold 2 runs on Android 12 with a special version of MIUI 13 known as MIUI Fold 13. I felt that Xiaomi could have gone further, offering the equivalent of a Samsung Flex mode, for example.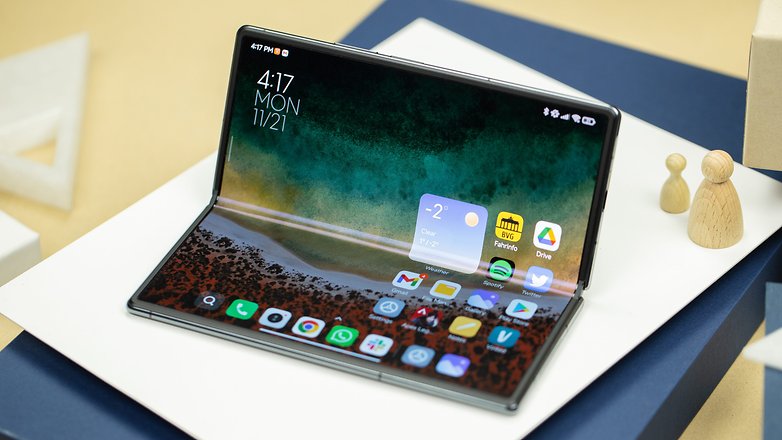 My software experience is not the most convincing since I had to play with a Chinese ROM. Hence, I will not comment on the overall quality of the user interface. This is especially starker since it is almost identical to MIUI 13 which I have already talked about many times (see my MIUI 13 review).
I will just focus on one point: the "Fold" in MIUI Fold 13. I think Xiaomi didn't go far enough in adapting its interface to the foldable format.
The native applications and system settings are well laid out, a bit like in One UI on the Galaxy Z Fold 4. We have the essential information and commands on the left pane and the detailed information on the right pane.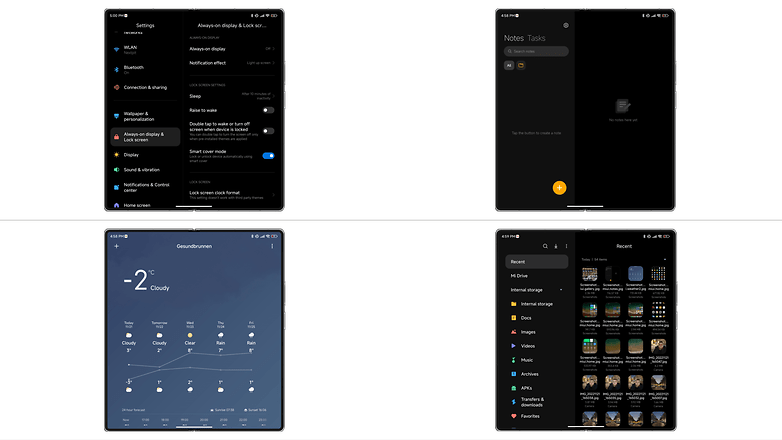 It is rather disappointing that Xiaomi doesn't offer continuity for apps when you switch from unfolded to folded mode. Hence, you have to go through the trouble of relaunching current apps when you fold/unfold the Mix Fold 2.
Sometimes, not very logical UI design choices are chanced upon. When you unfold the notification pane, it occupies the entire unfolded screen. But the Control Center is displayed on the right. Why only use half of the screen?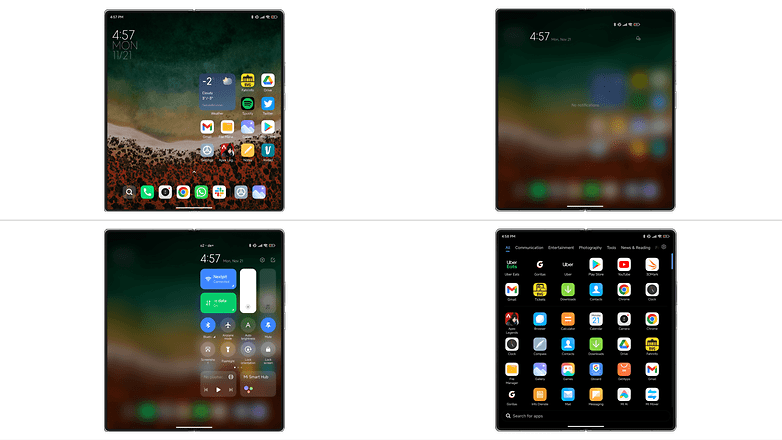 The arrangement of the icons on the home screen is also a bit "silly" on the Mix Fold 2. On the Fold 4, you can have a different and independent arrangement on the main screen and the cover screen. This is not the case with the Xiaomi Mix Fold 2. This means we end up with one of the two home screens looking untidy whenever we fold or unfold the smartphone.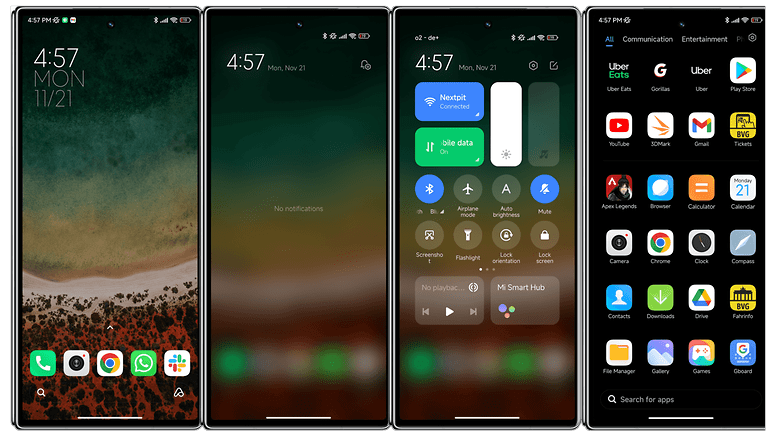 Xiaomi Mix Fold 2 performance
The Xiaomi Mix Fold 2 features Qualcomm's Snapdragon 8+ Gen 1 SoC coupled with 12 GB of RAM and up to 1 TB of UFS 3.1 storage, and its performance is quite stable.
---
What I liked:
Very stable performance.
More powerful than the Galaxy Z Fold 4.
No overheating issues.
What I disliked:
---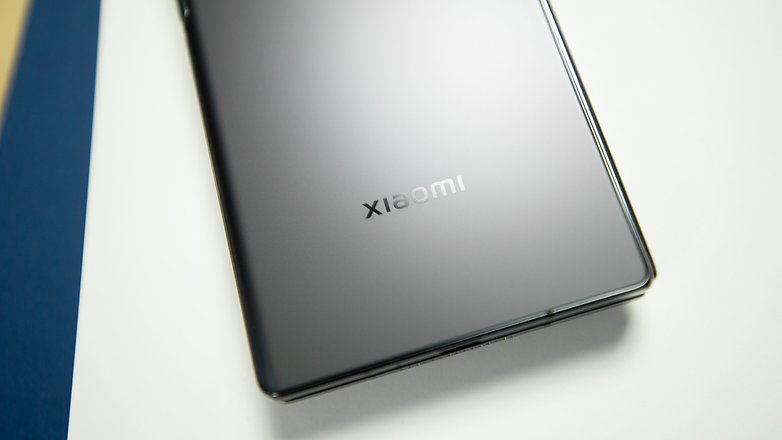 In terms of raw power, the Xiaomi Mix Fold 2 clearly outperforms the Samsung Galaxy Z Fold 4 which is also equipped with the same SoC. The Xiaomi Mix Fold 2 is, unsurprisingly, capable of running all the games in the Play Store at least at 60 FPS constant with the graphics pushed to the max. On a daily basis, I never felt the slightest slowdown or overheating.
Xiaomi Mix Fold 2
Samsung Galaxy Z Fold 4
Huawei Mate XS 2
3D Mark Wild Life
Too powerful
8611
5793
3D Mark Wild Life Stress Test
Best loop: 10.618
Worst loop: 9892
Best loop: 10.332
Worst loop: 5606
Best loop: 5782
Worst loop: 3267
Geekbench 5
Single: 1307
Multi: 4119
Single: 1332
Multi: 3947
Single: 840
Multi: 2759
The performance of the Xiaomi Mix Fold 2 was outstanding in terms of stability. In 3DMark's Wild Life Stress Test benchmark, which lasted 20 minutes, the Xiaomi Mix Fold 2 achieved a stability rate of 93.2%. Hence, it offered almost the same level of performance from the beginning to the end of the benchmark.
The temperature always remained below 50°C without any major framerate loss. This means the thermal throttling is very subtle on the Xiaomi Mix Fold 2. It is currently the best-performing foldable smartphone on the market.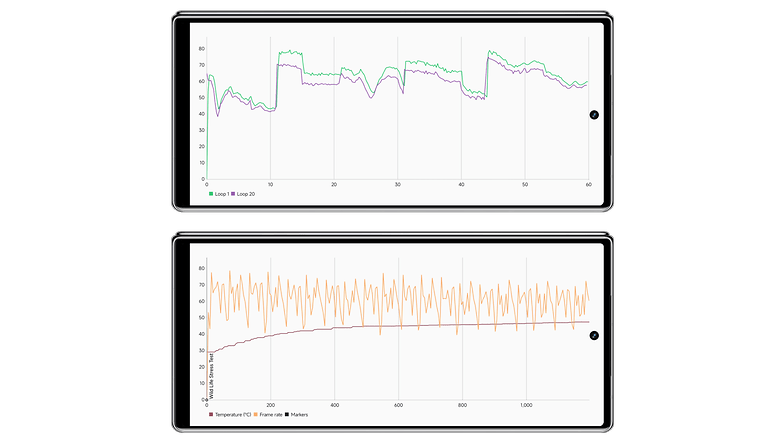 Photo quality
The Xiaomi Mix Fold 2 features a triple camera module at the back that is powered by a 50 MP main lens, a 13 MP ultra-wide angle lens, and a dedicated 8 MP telephoto lens. The selfie camera offers a resolution of 20 MP.
---
What I liked:
The Sony IMX766 main sensor is a safe bet.
A dedicated telephoto lens delivers 2x optical zoom.
What I disliked:
Zoom is too limited beyond 2x magnification.
Too many inconsistencies in the ultra-wide angle lens compared to the wide angle lens.
---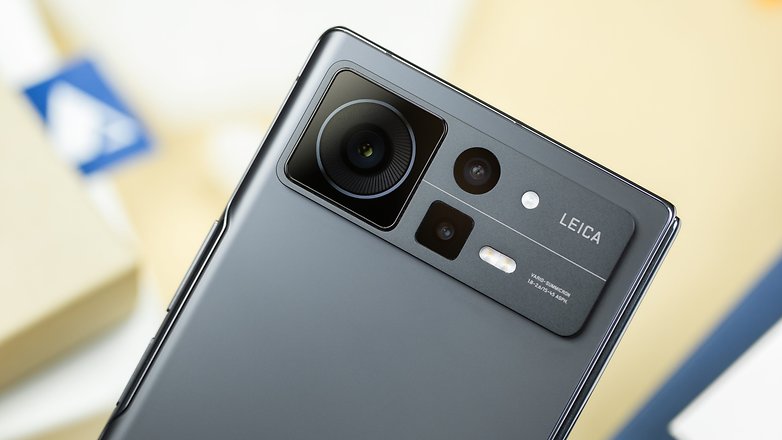 Contrary to many of the glowing reviews I've read, I was rather disappointed with the photo quality of the Xiaomi Mix Fold 2. We are very far from the excellent results of the Xiaomi 12S Ultra (review) which won NextPit's most recent blind camera test.
The main lens of 50 MP integrates the Sony IMX766 sensor that we already know very well as it performs well in almost all situations. The pictures were sharp with a wide dynamic range. Personally, I took my pictures using the basic mode, without the Leica Authentic or Leica Vibrant modes, and also disabled the AI mode to have the most natural rendering possible.
The 13 MP ultra-wide angle lens showed the first signs of weakness of this camera module. Colorimetry and exposure were far too inconsistent with the rendering of the main lens. Pictures were always darker than in wide-angle. We also logically have fewer details. In short, it is much less pretty.
The telephoto lens is also quite disappointing since it only offers 2x optical zoom. I already think that Samsung is resting on its laurels with its 3x zoom, hence for a smartphone sold for at least $1,500, we should have the best in terms of photography.
At night, only the pictures taken with the main lens yielded OK results. Xiaomi's night mode is quite effective but the same criticisms in ultra-wide angle and daytime zoom apply at night.
When it comes to video, the Xiaomi Mix Fold 2 can shoot up to 8K at 24 FPS with the rear camera module and up to 1080p at 60 FPS with the front camera.
Battery life and fast charging
The Xiaomi Mix Fold 2 packs a 4,500 mAh battery that supports 67-watt wired fast charging but not wireless charging.
---
What I liked:
Decent battery life that lasts all day.
Full charge in 40 minutes with the 67-watt charger.
Charger is included in the box.
What I disliked:
No wireless charging supported.
---
Unfortunately, I was unable to run the PC Mark benchmark on the Xiaomi Mix Fold 2. Therefore, I don't have a precise measurement to share about its battery life.
On a day-to-day basis, with my average screen time of 5 hours, I was able to last an entire day without having it run out of battery. However, I had to recharge it in the evening to avoid running out of juice the next day.
I wouldn't say that the battery life is exceptional. However, it is rather adequate, especially for a smartphone with a processor and two very greedy screens powered by a relatively small capacity battery of 4,500 mAh.
The 67-watt fast charging is also decent and allowed me to charge the Xiaomi Mix Fold from 0 to 100% in more or less 40 minutes. The charger that came in the box was a Chinese charger, but I was able to use an official Xiaomi charger that was lying around my house.
Technical specifications
Direct comparison between Xiaomi 12T and Xiaomi 12T Pro
Technical data
Product

Xiaomi Mix Fold 2

Image
Screen
Folded: 6.56 inch, 21:9, AMOLED, 120 Hz, 1080 x 2520, 1000 nits (HBM), 1300 nits (peak)
Unfolded: 8.02 inch, OLED 120 Hz, LTPO 2.0, 1914 x 2160, 1000 nits (HBM), 1300 nits (peak)
SoC
Qualcomm Snapdragon 8+ Gen 1
Memory
12 GB RAM | 256 GB / 512 GB / 1 TB storage
Software
Android 12 with MIUI Fold 13
Rear photo module
Main lens: 50 MP, 1/1.56", f/1.8 aperture, PDAF/OIS
Ultra-wide angle: 13 MP, f/2.4 aperture
Telephoto lens: 8 MP, f/2.6 aperture, x2 optical zoom
Selfie camera
20 MP, 1/3.4", f/2.24 aperture
Battery
4500 mAh
Wired charging 67 W
Connectivity
5G, LTE, Wi-Fi 6, Bluetooth 5.3, USB Type-C, NFC, GPS
IP rating
No
Colors
Black, Gold
Dimensions
Folded: 161.1 x 73.9 x 11.2 mm
Unfolded: 161.1 x 144.7 x 5.4 mm
Weight
262 g
Conclusion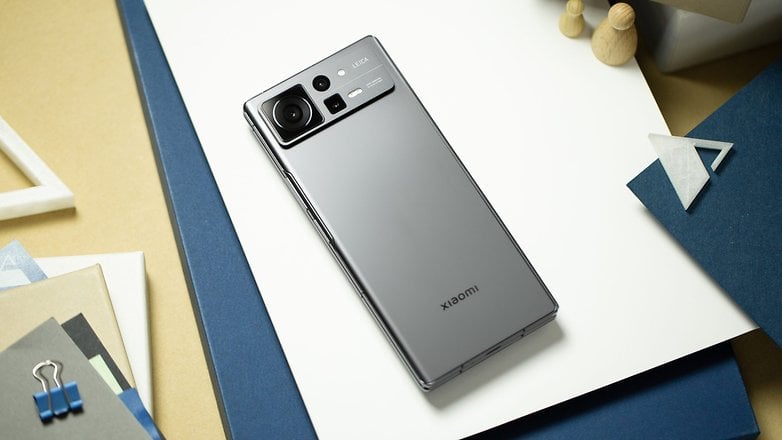 The Xiaomi Mix Fold 2 will probably never be available outside of China officially, so who cares about this review, right? Well, no, because this smartphone shows what Xiaomi is capable of offering in the foldable smartphone segment. One thing is for sure, Samsung will finally have to start looking over its shoulder if Xiaomi decides to launch a Mix Fold 3 worldwide next year as the competition is going to get tough.
Personally, I found the software experience to be still too messy as it lacks maturity. I was not blown away by the photo quality when it should be something worth having in a smartphone that is so expensive.
However, the Xiaomi Mix Fold 2 is the foldable smartphone with the best form factor and the best performance I've reviewed to date. If it was available outside of China, it would certainly have its place in our selection of the best foldable smartphones and the best Xiaomi smartphones of the year.