Xiaomi 14 vs Xiaomi 14 Pro: Leica Smartphone Duo Compared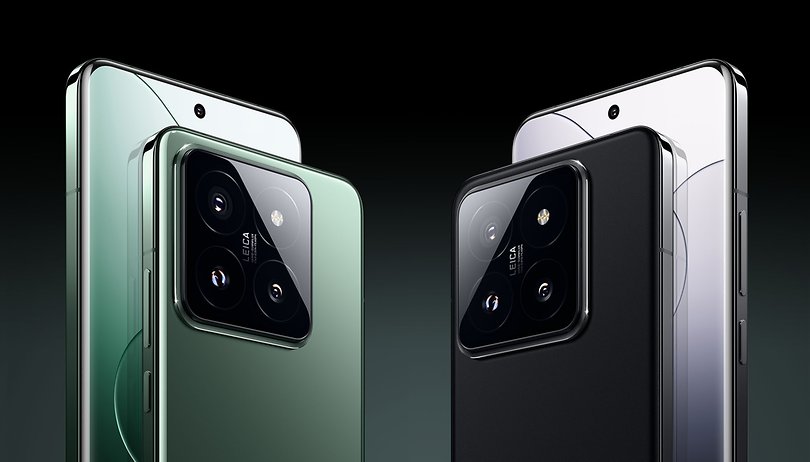 After a short appearance at the Qualcomm Snapdragon Summit, the Xiaomi 14 and Xiaomi 14 Pro are now official—at least in China. nextpit takes a look at the Far East together with you and shows you which similarities and differences the two Xiaomi smartphones have. Here are the Xiaomi 14 and Xiaomi 14 Pro in comparison!
Xiaomi 14 and Xiaomi 14 Pro: Technical specifications side-by-side
Standard model
Pro model
Product
Image
Price (MSRP)
Display

6.36-inch OLED
2,670 x 1,200 pixels
1 - 120 Hz

6.73-inch OLED
3,220 x 1,440 px
1 - 120 Hz

SoC

Qualcomm Snapdragon 8 Gen 3

Memory

8 GB, 12 GB, 16 GB RAM
256 GB, 512 GB, 1 TB ROM

12 GB, 16 GB RAM
256 GB, 1 TB ROM

OS

Hyper OS based on Android 14

Camera

Main: 50 MP, f/1.6
Ultra-wide: 50 MP, f/2.2
3.2x telephoto: 50 MP, f/2.0

Main: 50 MP, f/1.42
Ultra-wide: 50 MP, f/2.2
3.2x telephoto: 50 MP, f/2.0

Selfie camera
Battery

4,610 mAh
90 W wired charging

4,880 mAh
120 W wired charging

Connectivity

5G | Wi-Fi 7 | Bluetooth 5.4 | NFC

IP certification
Dimensions and weight

152.8 x 71.5 x 8.3 mm, 193 g

161.4 x 75.3 x 8.5 mm, 223 g
Table of Contents:
Xiaomi 14 vs Xiaomi 14 Pro: display and design
One of the most noticeable differences between the two Xiaomi smartphones is their size: the Xiaomi 14 relies on a 6.36-inch display, while the screen in the Xiaomi 14 Pro is 6.73 inches. Both displays offer LTPO with a variable refresh rate of 1 to 120 Hz, and the pixel density of 460 PPI is identical in both devices.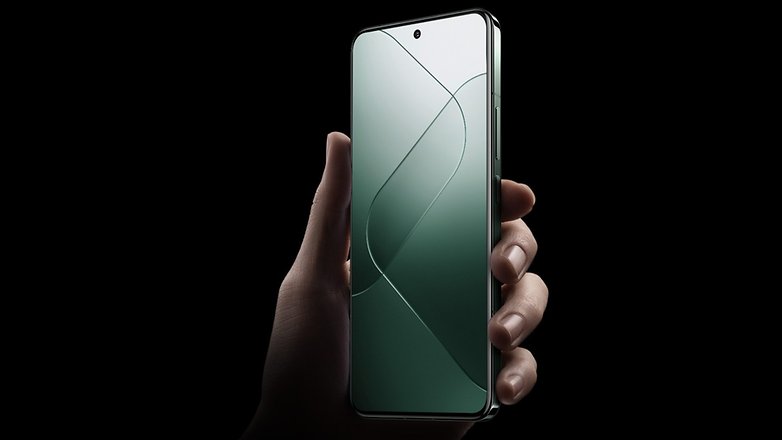 In line with the larger display format, the Pro model is a bit bulkier. It is about 9 mm longer, 4 mm wider, and exactly 30 g heavier. Both smartphones are protected against dust and water according to the IP68 standard. The Xiaomi 14 Pro is also supposed to be available in a special titanium version—just like a certain Apple flagship phone nextpit reviewed recently.
Xiaomi 14 vs Xiaomi 14 Pro: SoC and performance
Both new Xiaomi smartphones are equipped with Qualcomm's brand-new flagship processor, which is expected to power most of the very big high-end smartphones in the coming year. We have already reported in detail elsewhere about what Qualcomm's Snapdragon 8 Gen 3 is capable of.
At least in China, the Xiaomi 14 is available with 8, 12, or 16 GB of RAM; the Pro model skips the smallest RAM variant. The basic model comes with 256, 512, and 1 TB of storage, but the Pro model curiously does not have the middle version. It is not yet known with which storage configuration the two devices will make it to Europe. As usual, don't expect to see the Xiaomi 14 phones in US stores.
Besides 5G, both Xiaomi smartphones naturally support the new WLAN standard Wi-Fi 7 and Bluetooth version 5.4. A USB port with support for USB 3.2 Gen 2 with a data transfer rate of 10 GBit/s is also on board.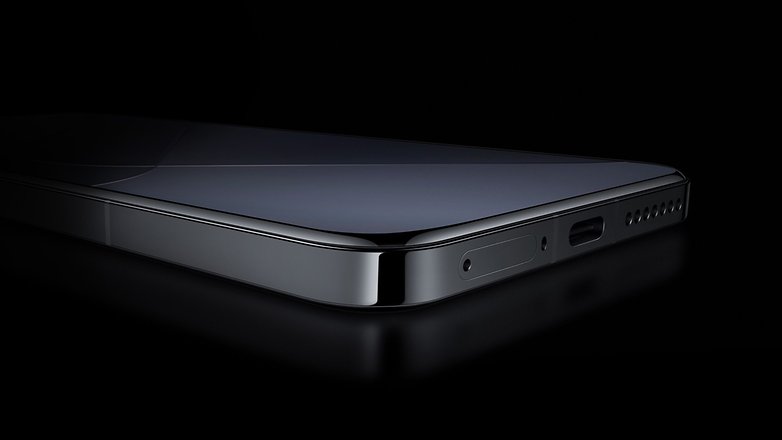 Both smartphones run Xiaomi's newly unveiled HyperOS operating system, which is based on Android and replaces MIUI. Unlike MIUI, however, HyperOS is also supposed to run on numerous other device classes, for example, smart home devices—and possibly next year on the Xiaomi car as well.
Xiaomi 14 vs Xiaomi 14 Pro: Camera
Improving on the Leica cooperation we saw with the Xiaomi 13T and 13T Pro, the manufacturer makes it clear: The camera is extremely important to them. The Xiaomi 14 and Xiaomi 14 Pro once again feature a remarkable setup of three cameras each, which is very similar at first glance.
Both smartphones rely on a 1.31-inch 50 MP Samsung sensor, which breaks with Samsung's previous Isocell nomenclature with the name "Light Hunter 900" circulating in China. If you look at the spec sheet with a magnifying glass, you will find a difference in the main camera: The Pro model relies on a "Leica Summilux" lens with a f/1.42 aperture. Thanks to a variable aperture, the lens can be stopped down to f/4.0. The normal Xiaomi 14, on the other hand, has an f/1.6 lens without a variable aperture.
The ultra-wide-angle camera and 3.2x telephoto camera are identical in both models. Behind both lenses is the same Samsung Isocell JN1 sensor with 50 MP resolution each, which is considerably smaller than the main sensor at 1/2.76 inch. The lenses offer an aperture ratio of f/2.0 and f/2.2, respectively. The selfie cameras have a resolution of 32 MP. Finally, both Xiaomi models offer fine features like 14-bit RAW and 8K video recording.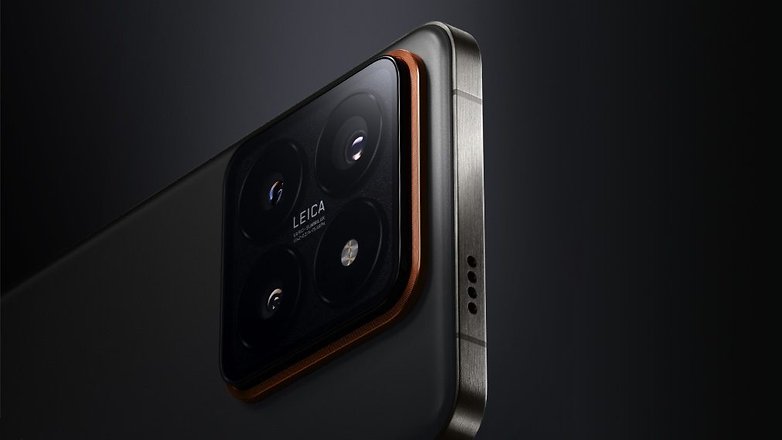 Xiaomi 14 vs Xiaomi 14 Pro: Battery and fast charging.
Fast charging is a Xiaomi specialty. So it is not surprising that the Xiaomi 14 and Xiaomi 14 Pro are really speedy here. The standard model charges with a maximum of 90 W, while 120 W is offered in the Pro model. While the Pro model thus remains on last year's level, the Xiaomi 14 has improved quite a bit—the Xiaomi 13 had a maximum of 67 W.
In terms of battery capacities, both smartphones have taken a few baby steps forward compared to the Xiaomi 13 series. The Xiaomi 14 offers 4,610 mAh (predecessor: 4,500 mAh), and there are 4,880 mAh in the Xiaomi 14 Pro (predecessor: 4,820 mAh). In practice, we expect a similar battery life from both Xiaomi 14 models—the slightly larger capacity should eat up the larger display in the Pro model.
Xiaomi 14 vs Xiaomi 14 Pro: price and availability
The bad news at this point: Both the standard and the Pro model have only been announced for the Chinese market so far. There, the two smartphones cost 3,999 and 4,999 yuan in the base configuration, respectively. Converted into US dollars, that corresponds to $550 and $685, respectively.
However, it is expected that the two smartphones will be considerably more expensive outside the Great Walls. The Xiaomi 13 and Xiaomi 13 Pro had the same Chinese prices in their respective base configurations and cost 999 and 1,299 Euros at launch in Europe. We expect the smartphones to be launched globally at the beginning of 2024—possibly at the MWC, which takes place in Barcelona at the end of February 2024.