Surprise! Xiaomi 14 With Snapdragon 8 Gen 3 Will Launch This Week!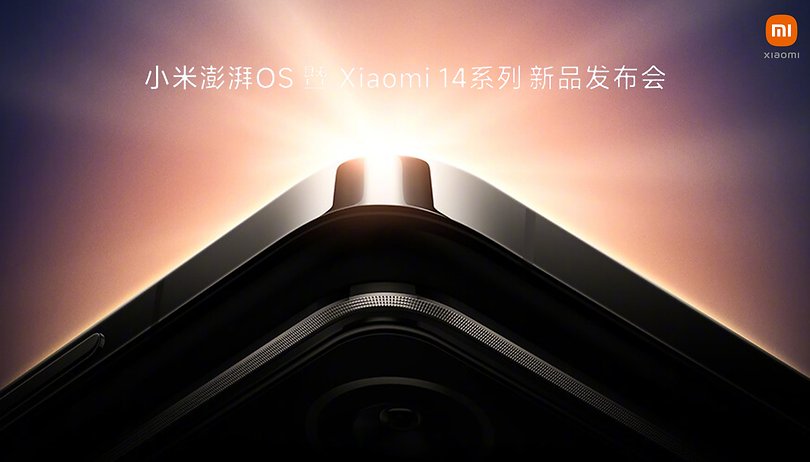 It seems that Xiaomi will once again win the race for Qualcomm's flagship processor this year. The Chinese manufacturer has now surprisingly announced on the Chinese social network Sina Weibo that they will not only officially present the new operating system HyperOS next Thursday, but also the Xiaomi 14 and Xiaomi 14 Pro!
Xiaomi 14 and Xiaomi 14 Pro
Xiaomi has just announced on the Sina Weibo Chinese social media that, to our surprise, they will officially present the Xiaomi 14 and 14 Pro this week, on Thursday, October 26 at 19:00 local time (13:00 CEST, 4 am PST). The fact that the two flagship smartphones will ship with the new HyperOS user interface was already announced previously. According to the rumors, the two flagship smartphones will be equipped with the Snapdragon 8 Gen 3, which is not even official yet.
Qualcomm is expected to present the new flagship processor tomorrow, October 24, 12h Pacific Time (21:00 CEST) at the Hawaiian Snapdragon Summit.
19h00 - Chinese time
16h30 - India (IST)
13h00 - Central Europe (CEST)
12h00 - London
7am - New York (EDT)
4am - Los Angeles (PDT)
Xiaomi Watch S3
In addition to the two flagship smartphones, the Chinese company will also present the Xiaomi Watch S3. The at least is also already comprehensively revealed on the Chinese network. And this smartwatch, which is also preloaded with HyperOS, will delight customers with an exchangeable bezel, expected to include a dial.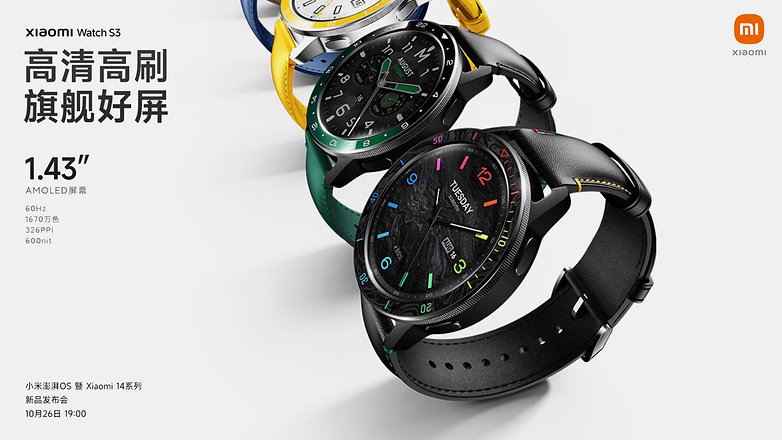 Whether the smart watch, like the two smartphones, will run on Google's Android 14 operating system—in the case of the smartwatch, Watch OS 4.0—has not yet been announced. So far, Xiaomi informs about a 1.43-inch AMOLED display with 326 PPI and a refresh rate of 60 Hz. The Xiaomi Watch S3, which is available in black or silver, is supposed to have a brightness of up to 600 nits and is optionally available with a 4G modem (eSIM).
I think we will have to wait until 2024 to be able to buy the two Android smartphones plus smartwatches. After all, we just got the Xiaomi 13T and Xiaomi 13T Pro (review).
So, what are your first thoughts about the two Xiaomi 14 smartphones and the Xiaomi Watch S3? Feel free to write us your opinion below in the comments!