Introducing the Xiaomi 13T and Xiaomi 13T Pro: Everything You Need to Know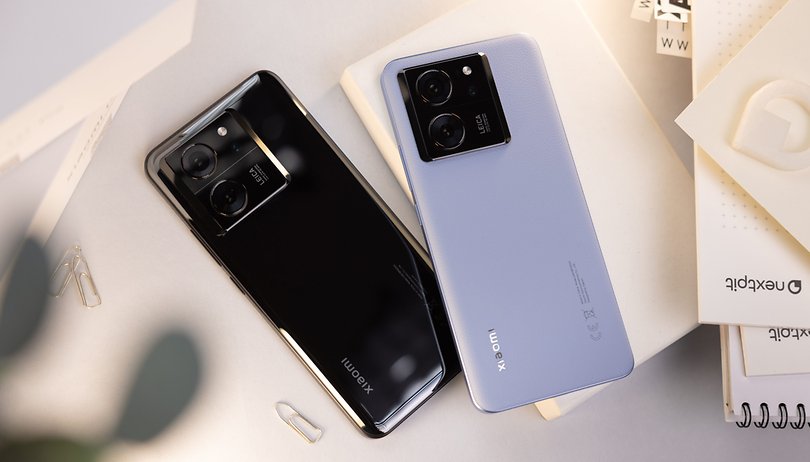 Xiaomi has unveiled the long-awaited Xiaomi 13T and Xiaomi 13T Pro smartphones, both featuring Leica cameras. We will introduce these two devices to you, providing all the essential details you need to know, including price, availability, and technical specs.
Xiaomi 13T Pro and Xiaomi 13T: Key specifications compared
Before we take a detailed look at the latest Xiaomi smartphones, we will first take a look at the technical specs in our table, as always:
Pro model
Base model
Product
Xiaomi 13T
MSRP
around $830
around $690
Image
Reviews

Not yet tested

Not yet tested

Display
6.67" AMOLED display
2,712 × 1,220 pixles (446 ppi)
144 Hz refresh rate
480 Hz touch rate
max. 1,200 nits (HBM)
max. 2,600 nits (peak)
HDR10+ | DCI-P3 | Dolby Vision
SoC
MediaTek Dimensity 9200+
4 nm process
ARM Immortalis G715 GPU
MediaTek Dimensity 8200-Ultra
4 nm process
ARM Mali-G610 GPU
Storage
256 GB, 512 GB and 1 TB
256 GB
microSD
❌
Software
Android 13 / MIUI 14.0.6.0
Main camera
50 MP | f1.9 aperture | 1/2.8 inch | 1.22 µm pixel size | 24 mm | OIS
Super Pixel Technology | 2.44 µm Pixel Size
Leica Vario-Summicron 1:1.9-2.2/15-50 mm ASPH
7P aspherical lens
Ultra wide angle / macro
12 MP | f/2.2 aperture | 120° viewing angle | Macro
5P aspherical lens
Telephoto lens
50 MP | f/1.9 aperture
5P aspherical lens
Selfie
20 MP | f/2.2
Audio
Stereo, Dolby Atmos
Battery
5,000 mAh
Charging speed
Max. 120 W HyperCharge
Max. 67 W HyperCharge
Wireless Charging
❌
Robustness
IP68
Connectivity
eSIM, 5G, Wi-Fi 7, NFC, Bluetooth 5.4
eSIM, 5G, Wi-Fi 6, NFC, Bluetooth 5.4
Colors
Alpine Blue, Meadow Green, Black
Meadow Green, Black
Dimensions and weight
162.2 x 75.7 x 8.49 mm | 206 g - Meadow Green, Black
162.2 x 75.7 x 8.62 mm | 200 g - Alpine Blue
162.2 x 75.7 x 8.49 mm | 197 g
The spec sheet reveals that the two models share numerous elements. For instance, they are identical in size and feature nearly identical Leica Triple Cams. We will delve into the details in the following sections, comparing them based on these specifications.
While our review of the Xiaomi 13T Pro is already live, we are still awaiting the base model. As soon as we have tested it as well, we will update this post accordingly.
Table of Contents:
Xiaomi 13T vs. Xiaomi 13T Pro: Design and display
Differences in design? Nothing, nada, zero! Both devices are the same size and measure 162.2 x 75.7 x 8.49 mm. The Xiaomi 13T Pro is also available in a blue version with vegan leather, which is a bit thicker at 8.62 mm. In return, it is also a bit lighter at 200 g compared to the 206 g for the other two color variants, green and black.
Oh, wait a minute! There we have a difference after all because the Xiaomi 13T is a bit lighter despite the same dimensions. Who knows where Xiaomi got those few grams from under the hood.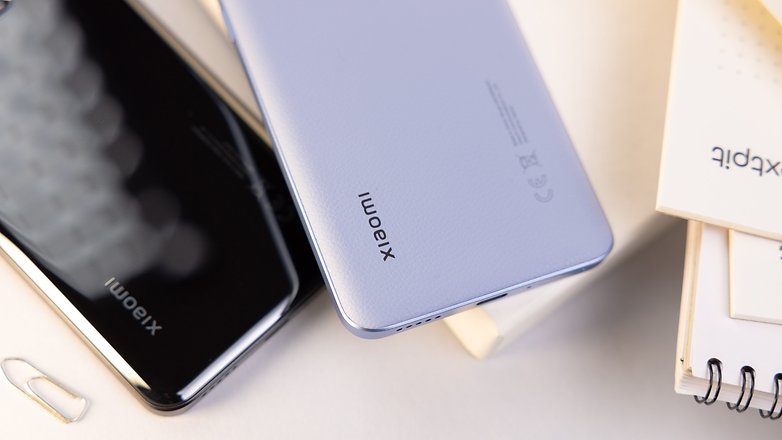 Apart from that, all models in green and black are equipped with glass at the back as well as the front, with Corning Gorilla Glass 5 being used at least for the display. The camera section with triple shutter also looks identical on all models, showing us the prestigious Leica logo.
Fortunately, Xiaomi has given both devices an IP68 certification, which means they are water- and dust-proof. The certification is not a matter of course for the Chinese company, but you do not have to search for a microSD slot or an audio jack on both smartphones.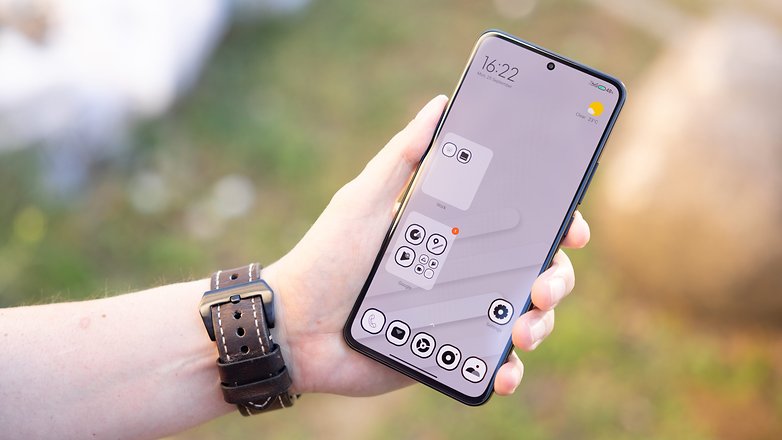 The display is the same on both devices: 6.67-inch AMOLED, 2,712 x 1,220 pixels (446 ppi), and a refresh rate of 144 Hz—that's the key data. The maximum brightness of 1,200 nits (peak 2,600 nits) is identical, as is the support for Dolby Vision and HDR10+ as well as the 100% coverage of the DCI-P3 color space.
Xiaomi 13T vs. Xiaomi 13T Pro: Performance
This is where the Xiaomi 13T and Xiaomi 13T Pro differ from each other. The Pro device relies on the MediaTek Dimensity 9200+, the latest top-of-the-line SoC from MediaTek. It is supported by the ARM-based Immortalis G715 GPU.
The Xiaomi 13T, on the other hand, is equipped with the Dimensity 8200 Ultra, also made by MediaTek, with the Mali-G610 GPU. This processor rather represents MediaTek's flagship in the upper mid-range. Both SoCs are manufactured in the 4nm process.
As soon as we have tested both models, we will also take a look at the benchmark tests here. Until then, I will tell you that we are dealing with different memory configurations: The Xiaomi 13T presents itself to us in a single version with 8 GB of RAM and a non-expandable storage of 256 GB.
The Xiaomi 13T Pro, on the other hand, comes with 12 GB of RAM and either 256 GB or 512 GB of storage. For the very greedy among you, there is then the top model with 16 GB of RAM and 1 TB of storage.
Besides the higher performance and the different storage options, the Xiaomi 13T Pro differs from its little brother in another aspect: Instead of Wi-Fi 6, Wi-Fi 7 is already supported here.
Xiaomi 13T vs. Xiaomi 13T Pro: Camera module
Like this! It is always particularly exciting in the camera section because the wheat is separated from the chaff here and the real top models distance their cheaper offshoots. But surprise: This is not the case here because both models rely on the triple-cams developed together with partner Leica.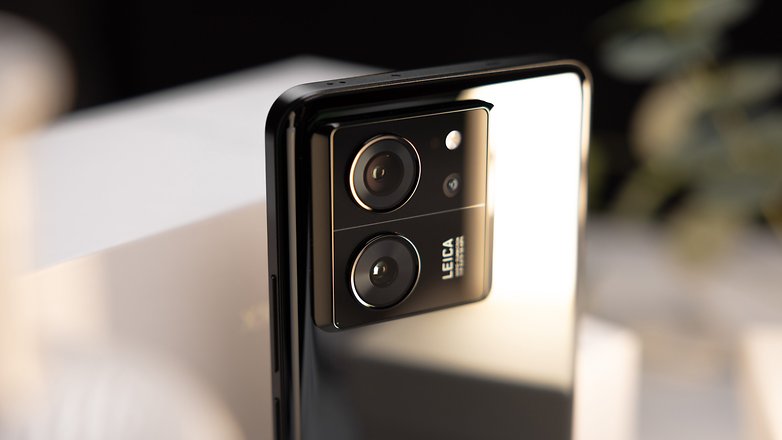 The trio of sensors is led by the main camera with 50 MP and 24 mm focal length, which is Sony's IMX707. The main camera with an aspherical 7P lens is joined by the 12 MP ultra-wide-angle cam and the telephoto camera with 50 MP. Xiaomi plays up the Leica partnership with two original Leica photo styles (Authentic Look and Vibrant Look) and six Leica filters.
Since the selfie shooters are also identical with 20 MP, you may assume that the camera experience will be almost identical on both smartphones? Why almost? Because the Pro is razor-thinly ahead thanks to the better processor, for example, it allows 8K videos with 24 frames per second.
Xiaomi 13T vs. Xiaomi 13T Pro: Software
In terms of software, both devices are again uniformly ahead, which is why we can be brief here. And "ahead" is already the keyword, since Xiaomi promises us an advanced four years of support for major system updates, as well as five years of security updates.
Unsurprisingly, you will find Android 13 based on MIUI 14 on both phones. Unfortunately, it is no surprise either: The Xiaomi 13T and the Xiaomi 13T Pro both feature a whole load of bloatware.
Xiaomi 13T vs. Xiaomi 13T Pro: Battery life and fast charging
Like many other Chinese manufacturers, Xiaomi is always at the forefront when it comes to smartphones whose batteries can be charged particularly quickly. The battery of the Xiaomi 13T Pro achieves this with 120 W. This means that the battery with a capacity of 5,000 mAh can be fully charged in just 19 minutes thanks to the HyperCharge technology.
In contrast, the Xiaomi 13T with its paltry 67 W "TurboCharge" battery naturally falls a bit short. But we do not want to complain because this 5000 mAh battery is also supposed to be charged to 100% in 42 minutes.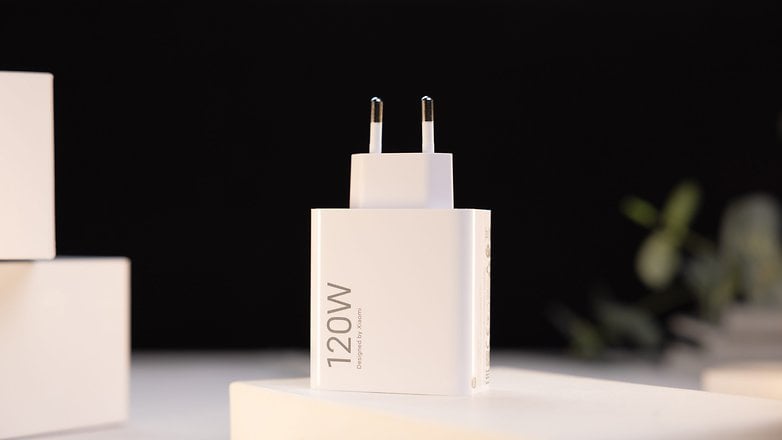 Good news: Xiaomi includes the charger in the boxes of both models. Less appealing, however, is the absence of wireless charging. Regarding battery life, I refer once again to the review of the Xiaomi 13T Pro and the forthcoming review of the Xiaomi 13T.
But there's an additional treat: In a separate article, nextpit will specifically address the battery of the Xiaomi 13T Pro. A link will be provided here as soon as the article is published.
Xiaomi 13T vs. Xiaomi 13T Pro: Price and availability
The Xiaomi 13T Pro and the Xiaomi 13T can be purchased in Alpine Blue, Meadow Green, and Black from the Xiaomi site, but only in selected countries. Unsurprisingly, the US is not included in the list. Here is an overview of all models and prices:
| | | |
| --- | --- | --- |
| | Xiaomi 13T Pro | Xiaomi 13T |
| 8 GB RAM + 256 GB ROM | - | €649.90 (~ $690) |
| 12 GB RAM + 256 GB ROM | €799.90 (~ $850) | - |
| 12 GB RAM + 512 GB ROM | €899.90 (~ $955) | - |
| 16 GB RAM + 1 TB ROM | €999.90 (~ $1,060) | - |
Conclusion: which model should I choose?
Xiaomi's strategy is a bit unusual when we compare these two models with the competition. Usually, the more expensive device gets the bigger display, the fatter battery, and quite often a superior cam. However, the Xiaomi 13T and 13T Pro are on par in this area.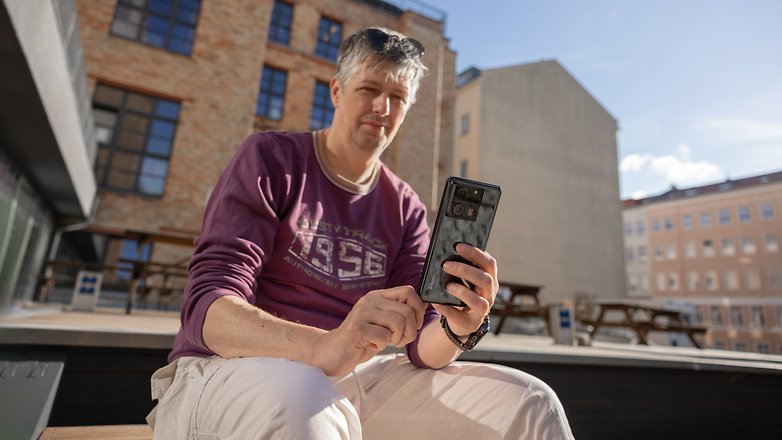 Instead, we see the differences in performance and storage options, plus the faster charging performance of the Pro model. To be honest, this makes it easier for me as a consumer to decide on the right phone.
If the lower performance and 256 memory are enough for me, there is hardly any reason to spend more than just under $690. If you want more, you have to invest accordingly.
The bottom line is that Xiaomi has unveiled two pretty exciting models that combine a fair price with strong technology as all-rounders. Please let us know in the comments if you have a similar opinion, or if you are more critical of both models.