Withings Steel HR Sport: the brand is back with fitness innovation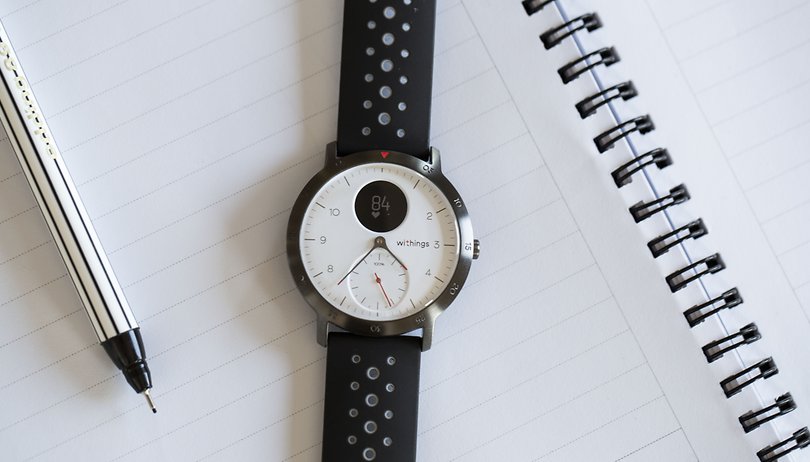 The famous brand Withings is back! Founded in 2008, Withings was acquired by Nokia Technologies in May 2016 and was then taken over by its founder Eric Carreel in June 2018. Withings is aiming to accelerate innovation in the world of connected health. The brand is now back with a new product, the Withings Steel HR Sport. So what's this hybrid watch all about?
Good
Design

Health Mate app

Autonomy

Easily replaceable strap
Bad
No backlight in the display

High price

No GPS directly in the watch
Withings Steel HR Sport release date and price
The Steel HR Sport has been available since September 18 at a price of $199.95. It's available with a black or white dial and a gray silicone strap. We tested the white model.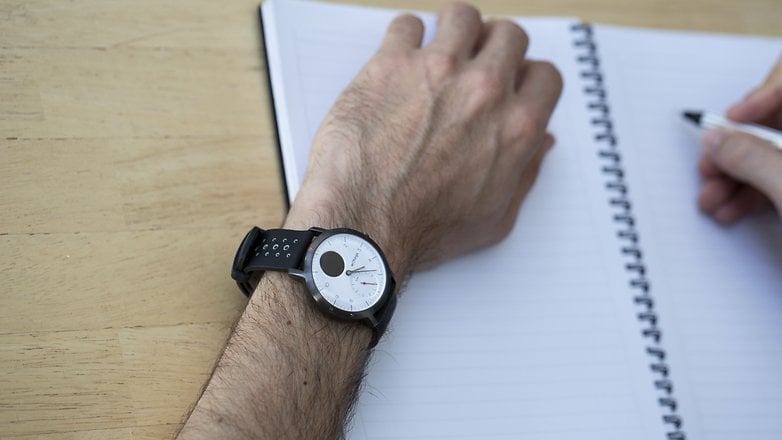 A simple unisex design
The Steel HR Sport is a new hybrid connected watch for a sporty audience . Of course, Withings isn't forgetting the legacy left by Nokia and obviously is taking design elements from the Nokia Steel HR while maintaining a more sporty look.
Made of stainless steel and a 40 mm case that is water-resistant up to a depth of 50 meters, the Steel HR Sport offers a main analog dial indicating the time (the hands are chrome plated), as well as a secondary dial with the percentage of your activity carried out during the day in relation to your set target. This activity target (default set to 10,000 steps) can be changed in the dedicated Health Mate app.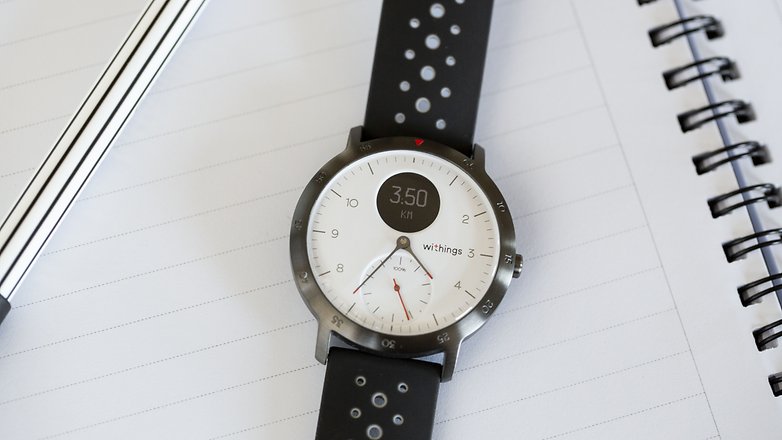 The 1.1 cm diameter OLED display shows health and sports activity data (daily steps, calories, distance and heart rate). The screen also displays the smartphone's notifications with a subtle vibration. On the right side there's a single button that allows you to navigate the information on the OLED screen. This same button can also be used to start a training session with a long press. It's discreet and easy to use. You'll have to use the button to activate the OLED screen. It doesn't activate automatically when you move your wrist because there's no gyroscope.
The standard wristband is made of gray silicone and its simple and elegant design will suit most users. It's pleasant to wear, it's also practical for sporting activities and won't start smelling like sweat. If the style doesn't suit you, you can easily change the strap of your Steel HR Sport by pressing the spring bars that hold it. Just simply replace it with a 20mm wristband that you can easily find on the market.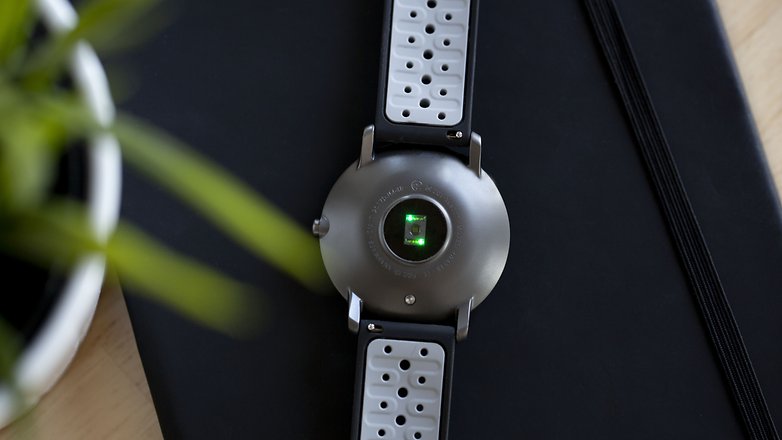 The hybrid watch is very comfortable to wear on your wrist. Its thinness (13 mm thick) and light weight (56 grams) contribute to this comfortable feeling. The Steel HR sport is very successful and is in line with Nokia's products. This hybrid watch retains its advantage of offering a sleek look that appeals to all users.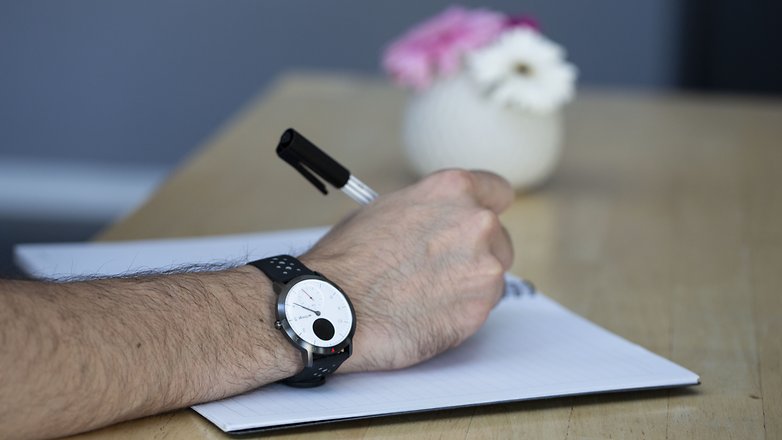 A complete follow-up on all your physical activities
Even if the Withings Steel HR Sport isn't a complete smartphone, it is still a smart watch and offers some great features .
Heart rate
The Steel HR Sport is equipped with a heart rate sensor that detects your heart rate automatically. As with the manufacturer's previous watches, it uses photoplethysmography (PPG) technology to calculate heart rate using green LED lights that detect changes in your blood level. It functions, although it has flaws, as we already explained to you. During my test, the results were generally good and in line with my real cardiac activity. They are also consistent over time. You can control all your results in the app, including what your heart does at night.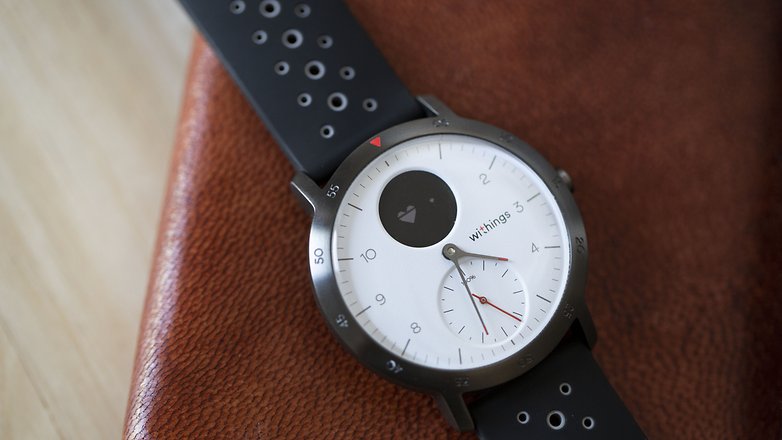 Location
The Steel HR Sport also offers a connected GPS. I insist on saying "connected" because while it's true that this is the first product in the Steel HR range to offer this feature, it's important to specify that the watch doesn't feature a conventional GPS chip. Once coupled to a smartphone, it allows you to track speed, distance, altitude and maps your walks, runs, or bike rides.
Unlike Steel HR, it's possible to measure the distance covered and your pace during your jogging outings. You can select 25 different sports in the app in order to access them directly from the watch with a long press. So depending on the sport you choose, Steel HR Sport might be more precise in calculating the number of calories you're burning.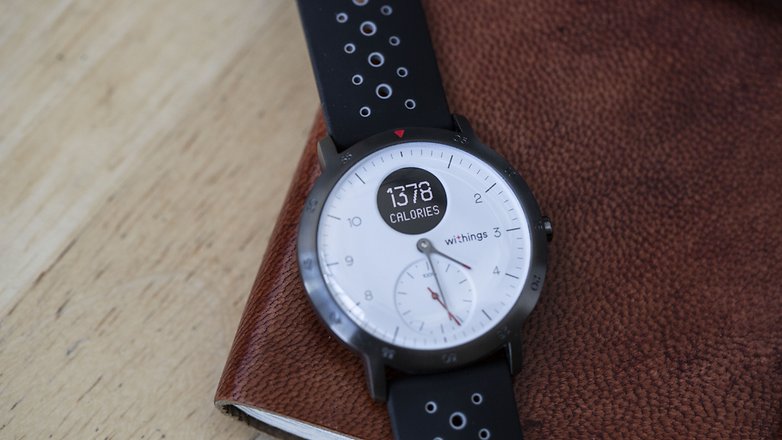 VO2 Max
Furthermore, this Steel HR Sport model allows you to estimate your maximum oxygen volume. VO2 max is the maximum volume of oxygen (in milliliters) that you can consume per minute and per kilogram of your body at your peak. Simply put, VO2 max represents your sporting performance and should increase as your fitness improves. To calculate this VO2, the watch uses your heart rate, weight and intensity.
As always, the hybrid watch makes it possible to measure the duration and quality of your sleep.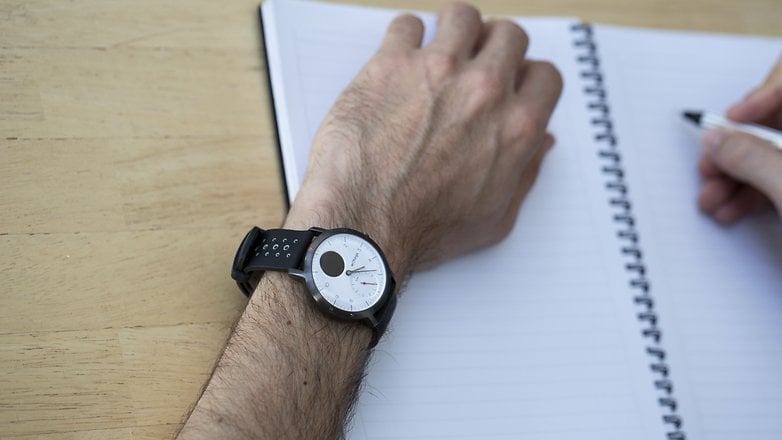 Notifications
The Steel HR Sport can also receive notifications, which are displayed on the watch's OLED screen. You can receive text messages, calls or events from your calendar. Of course, you can't reply or customize your notifications. It can also receive your WhatsApp or Facebook notifications.
Health Mate always with you
As with previous watches, Steel HR Sport can be combined with the Health Mate app . It is free to download and allows you to see your activities and control the different aspects of your daily health. You'll need an account for the app, and the watch is capable of storing up to five days of data in its memory.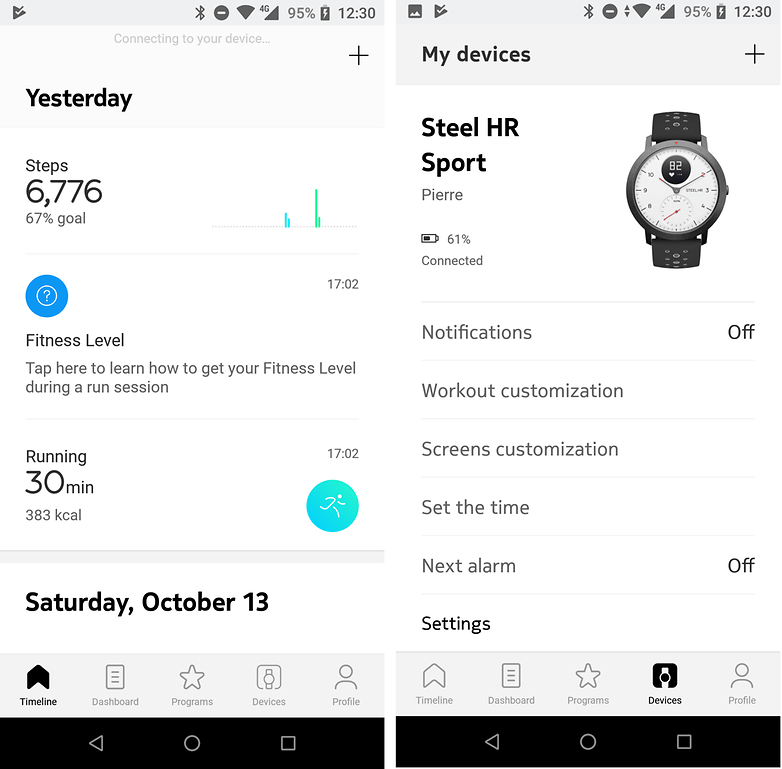 Battery life that other smart watches will envy
In addition to its style, the battery life is a really significant deciding factor on this Steel HR Sport. Withings announces that with normal use, the smart watch has 25 days of battery life. Steel HR Sport has lived up to its promise. It also offers a standby mode that adds 20 days of autonomy, but only allows you to read the time and not receive notifications. During my 10-day test, the watch still had 62% autonomy. It has great performance that keeps the manufacturer's promises!
Once the battery is exhausted, you can use the charger that can be clipped to the watch with magnets. I have to admit that the charging system isn't as optimized as possible. The magnets are quite weak and it's sometimes difficult to clip the watch. You'll need about 2 hours for the watch to charge completely.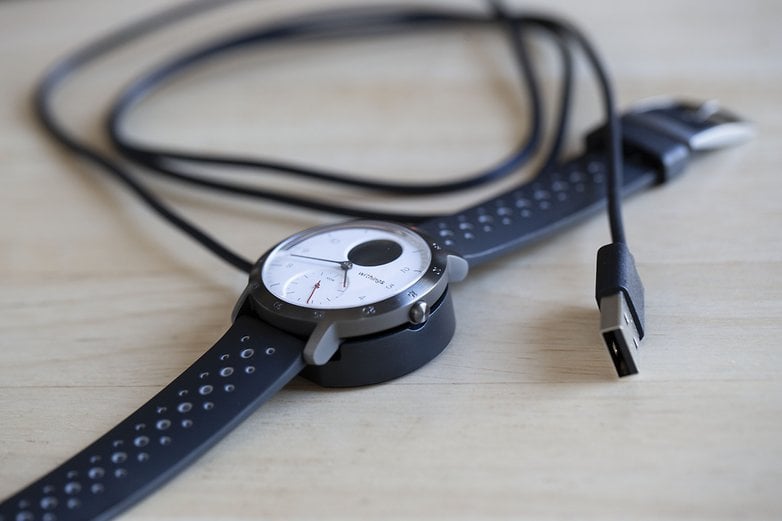 Withings Steel HR Sport technical specifications
Final verdict
In the end, Withings is one of the best hybrid watches. Steel HR Sport manages to offer a large number of typical functions while avoiding some of the main disadvantages of most smart watches (autonomy, design, etc). If you're looking for an accessory to follow your physical activities, the Steel HR Sport will be interesting product that perfectly meets your expectations. Of course, it comes at a price and not everyone will be excited about this kind of design. If you're already using a Steel HR, I wouldn't recommend switching to this generation for an upgrade. You probably won't need it.
What are you thoughts on the device? Let us know in the comments section!