What does MIL-STD-810 mean?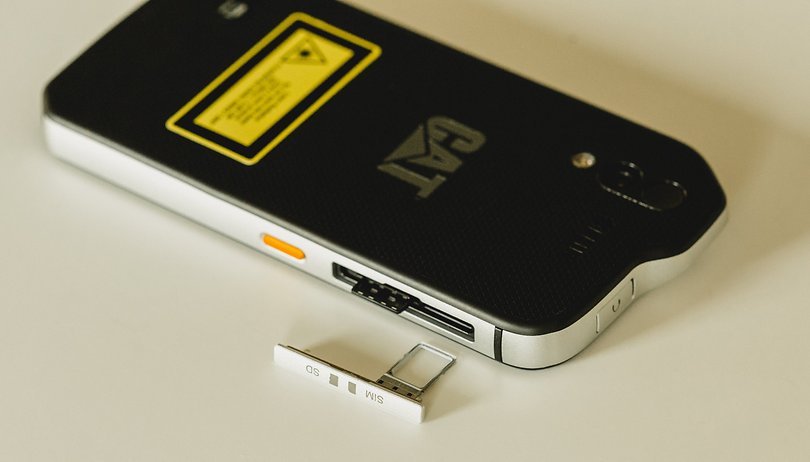 More and more manufacturers boast that they have certified their devices with the MIL-STD-810 standard, but what does this type of certification actually provide? Let's find out all the details about these tests in our dedicated article!
Shortcuts:
Test Theory
MIL-STD-810 stands for a "MILitary STandarD" used in the United States. For certification with this standard, the resistance of the devices tested to extreme conditions to which they may be subjected during their life cycle is emphasized. This standard establishes testing methods that replicate the effects of environmental stress on devices.
The test methods of the standard are intended to:
demonstrate compliance with contractual requirements
define the environmental stress sequences, duration and life cycle levels of equipment
identify deficiencies, gaps and defects in the design of devices, their materials, manufacturing processes, packaging techniques and maintenance methods (if necessary)
assess the performance of devices when subjected to an environmental stress life cycle
be used to develop analysis and test criteria appropriate to the devices and their life cycle
The history of the military standard dates back to 1962 and has undergone several revisions since then.
MIL-STD-810
| Version | Date | Focus on environmental considerations |
| --- | --- | --- |
| MIL-STD-810 | 14 June 1962 | Laboratory testing methods serve as a guide for those who intend to prepare environmental portions of detailed specifications. The construction methods are also mentioned. |
| MIL-STD-810A | 23 June 1964 | As MIL-STD-810. |
| MIL-STD-810B | June 15, 1967 | The standard establishes methods for determining the resistance of a device to the effects of natural and induced environments typical of military operations. |
| MIL-STD-810C | October 3, 1975 | As MIL-STD-810B. |
| MIL-STD-810D | 19 July 1983 | A section on construction explains how to consider environmental issues throughout the process of developing materials. Includes diagrams on the environmental adaptation process and the environmental life cycle history of various military hardware classes. |
| MIL-STD-810E | 14 July 1989 | As MIL-STD-810D but with the addition of a flowchart called "How to use MIL-STD-810E". |
| MIL-STD-810F | 1 January 2000 | The new 54-page Part One explains how to implement the environmental adaptation process throughout the material acquisition cycle, focusing separately on the roles of different users. Includes Environmental Engineering Program Guide. The guide goes beyond laboratory testing to include field testing in the natural environment. Alternatives to prototype testing hardware are recognized as standard environmental engineering testing practices. |
| MIL-STD-810G | 31 October 2008 | It was the most serious and detailed change in the standard, focusing on shock and vibration resistance tests. An enormous role is played by the approximation of these tests to the real conditions. In the MIL-STD-810G, method 527 is implemented for vibration tests, replacing 3 axial tests with one that produces multi-axis oscillation, which corresponds as closely as possible to the actual oscillation. |
What does it mean in practice?
Take, for example, the MIL-STD-810G certification, which is currently in use. A device with such certification is able to withstand:
Humidity and ice
Falls from at least 1.2m
Shocks, vibrations and shocks
Altitude (low pressure)
High temperatures (55°)
Low temperatures (-20°)
Thermal shocks
Rust, mold and salty environments
Water and rain
Dust and sand
The MIL-STD-810 standard is usually accompanied by a more common Ingress Protection certification, commonly known as IP. A smartphone with MIL-STD-810 and IP67 certifications can withstand a depth of 1 meter in water for just 30 minutes, while a device tested to MIL-STD-810 and IP68 standards can withstand a depth of up to three meters continuously.
Some of the devices tested according to MIL-STD-810 standards are LG G7 ThinQ, Mobvoi's CAT smartphones and TicWatch S2 smartwatch.
Are you interested in knowing about this type of certifications and if they are present on your devices? Do you already use MIL-STD-810 certified products?