Technics EAH-AZ80 review: Not Your Average ANC Wireless Headphones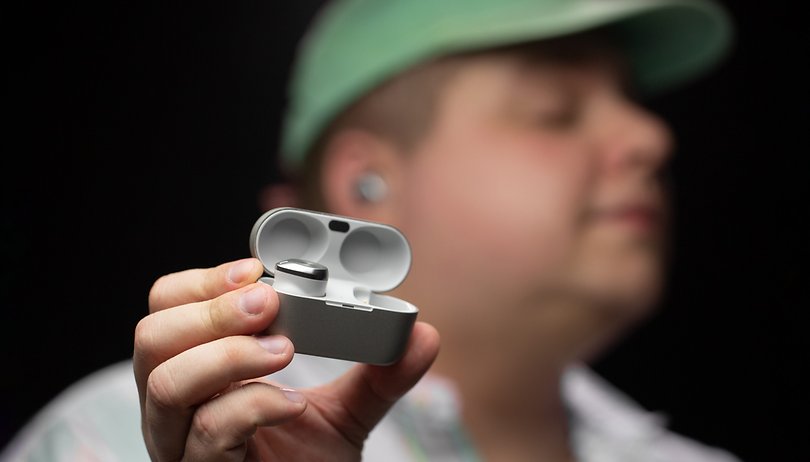 The Technics EAH-AZ80 are high-end wireless earphones with excellent audio quality and good active noise reduction performance. I was able to review them for nextpit and would like to share my full and honest review of these true wireless earphones with ANC.
Good
Excellent audio quality with a balanced sound signature

Excellent battery life

Comprehensive application

Multipoint Bluetooth supported

Wear detection

IPX4 certified

Wireless charging
Bad
Plain design

Active Noise Cancellation can be improved

Disappointing microphone quality

Expensive
Technics EAH-AZ80: All deals
The Technics EAH-AZ80 in a nutshell
The Technics EAH-AZ80 has been available for a while now at $299 a pop. You can choose from two different colors: black and silver, and can pick them up from Amazon.
In terms of price, they compete with Apple's AirPods Pro 2, Sony WF-1000XM4, Sennheiser Momentum TW 3, and the Bose Quietcomfort Earbuds II.
The problem is, these market leaders were released much earlier than Technics. This allowed them time to lower their prices. As for Technics, despite being a major name in the world of audio, it isn't as mainstream as Apple or Sony. Can the $299 EAH-AZ80 carve a niche for itself? I found that hard to believe, but I do think they deserve it.
Design
The Technics EAH-AZ80's design is certainly plain and simple, but a little bit too clean for my preference. They are IPX4 certified and the case is fairly compact in size.
---
What I liked:
IPX4 certified (only for the case)
Wear detection
What I disliked:
Does not remain in place always
Design is a little too plain
---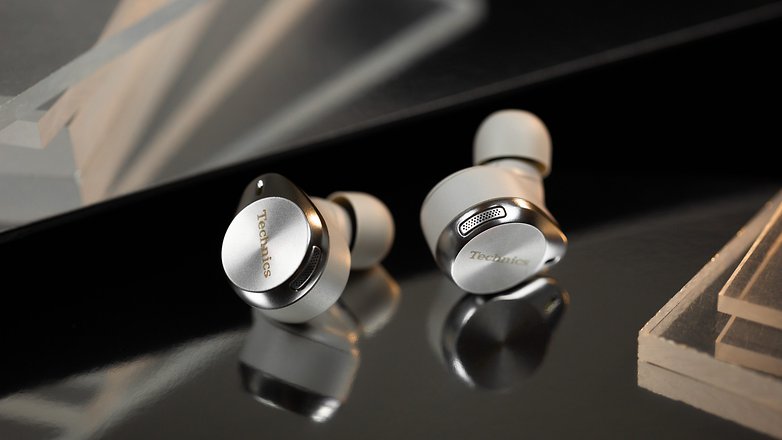 These true wireless earbuds from Technics are rather discreet visually—perhaps a little too. They come in two colors: black and silver. They're surprisingly heavy as well, tipping the scales at 7 grams each. While wearing them, it is not too noticeable. However, the average weight for a device in this class is around 4g.
Arriving as an in-ear format, these earbuds are small and circular in design. The tactile surface on each earbud is grooved with several concentric circles, reminiscent of a vinyl surface.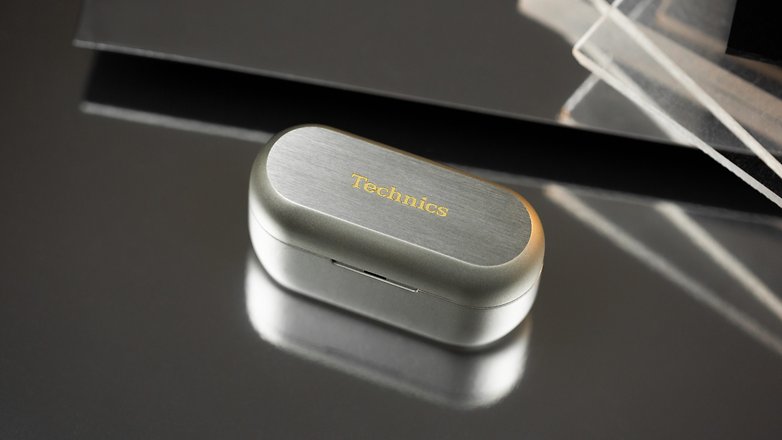 The case has a brushed metal finish. It is rather slim and the hinge seems solid enough, while offering wireless charging as well. The earbuds are IPX4 certified, allowing them to withstand sweat if you were to use them for sport, but you cannot submerge them. The charging case has no such certification, so do be more careful with it.
The Technics EAH-AZ80 feature in-ear sensors that work very well. I found them to be very comfortable to wear over long sessions. While the fit is not always optimal, Technics is generous enough to include seven pairs of silicone tips in the box.
Audio & microphone quality
The Technics EAH-AZ80 come equipped with 10 mm aluminum alloy drivers, acoustic control chambers, and can reproduce a frequency range from 20 to 40,000 Hz. The audio signature is fairly balanced and the headphones also support the LDAC codec, which is a very good thing.
---
What I liked:
Balanced audio signature
LDAC codec supported
Very noticeable midrange
What I disliked:
Disappointing microphone quality especially when outdoors
---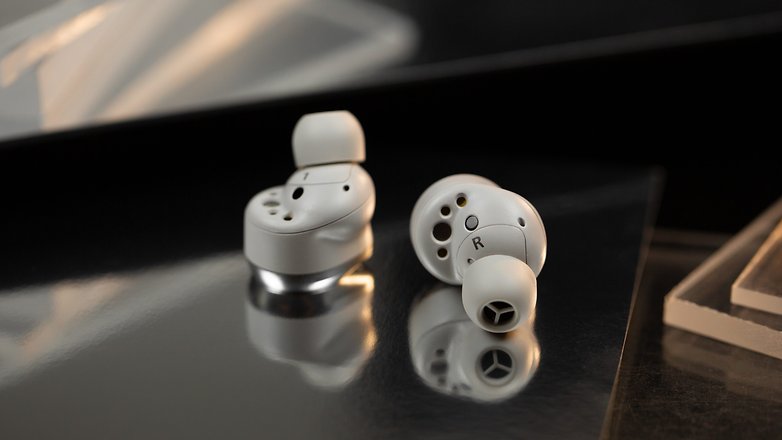 This pair of Technics come with 10 mm diaphragms, which is not the largest on the market. Each earbud also features an acoustic control chamber. Basically, this is an empty space that is positioned towards the driver to avoid resonance and distortion effects.
The audio signature of the Technics EAH-AZ80 is "W-shaped". In other words, audio reproduction is fairly balanced. Bass is generous but not distorted. The midrange is always present, and if you're listening to classical music or jazz, you'll appreciate the level of detail that distinguishes the different instruments and vocal fluctuations.
There's no shine or sibilance in the highs, and the sound is really precise throughout the frequency range. Personally, I prefer my bass to be a little bit more punchy, but it is all rather easy to adjust via the equalizer. The latter features five bands and variations at every 10 dB.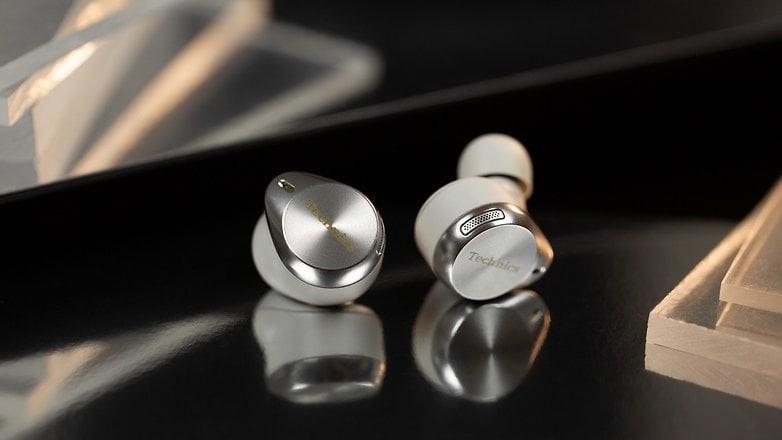 The LDAC codec is another strong aspect of the Technics EAH-AZ80, but beware if you're using Multipoint connectivity. If you have 3 devices connected to the headphones, you won't be able to activate LDAC.
In terms of microphone quality, I was disappointed by the Technics EAH-AZ80's performance. The manufacturer placed a lot of emphasis on its JustMyVoice technology coupled with eight microphones that are responsible for isolating your voice and attenuating external noise.
In fact, instead of reducing outside noise, it's your own voice that's attenuated. When outdoors, callers often have difficulty hearing what you say through the headphones. Your voice is very low in terms of volume and not isolated at all from the ambient noise. When indoors, everything works fine but the quality is similar to that of your smartphone's default microphone.

Technics AZ80 indoor microphone

Technics AZ80 outdoor microphone
Active Noise Reduction (ANC)
The Technics EAH-AZ80 features Active Noise Cancellation (ANC) which works with eight microphones— that's four per earbud. Technics' ANC is very decent, even quite good, but it doesn't rival Sony's or Bose's noise cancellation performance.
---
What I liked:
Highly adjustable ANC
Good transparency mode
Very good attenuation of constant noise
What I disliked:
No automatic switching between ANC and/or Transparency
Human voice attenuation is not effective enough
---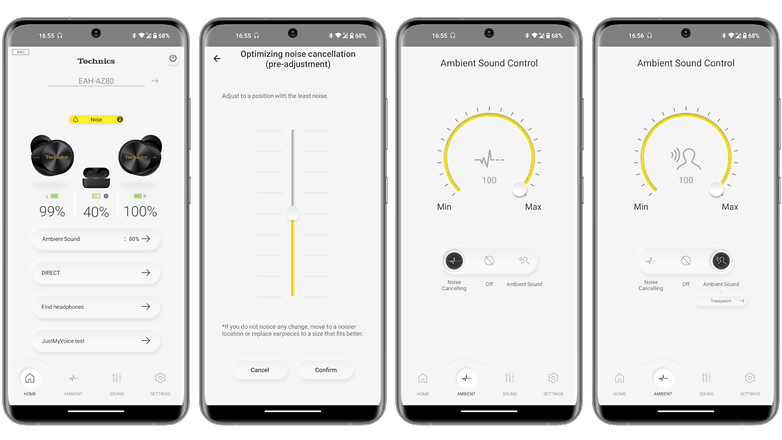 The ANC of the Technics EAH-AZ80 is highly adjustable. You can adjust it to the 100th position in terms of intensity. In actual use, ANC cancels out constant solid sound very well. Most high and low frequencies are also well attenuated.
For more spiked noises in the midrange, such as human voices, the earbuds experience a little bit more trouble. The rendering, in my opinion, is inferior to what its competitors like Sony, Bose, or Apple offer.
There's also a transparency mode that is also adjustable based on the same parameters as the ANC. This mode is fairly common, with the clarity of amplified ambient noise being not transcendent albeit functional.
Technics offers an "Attention" mode in its application. This amplifies someone's voice when you're having a spontaneous conversation. The music and ANC are then momentarily stopped in favor of your person's voice. However, it is a pity this function cannot be automatically activated.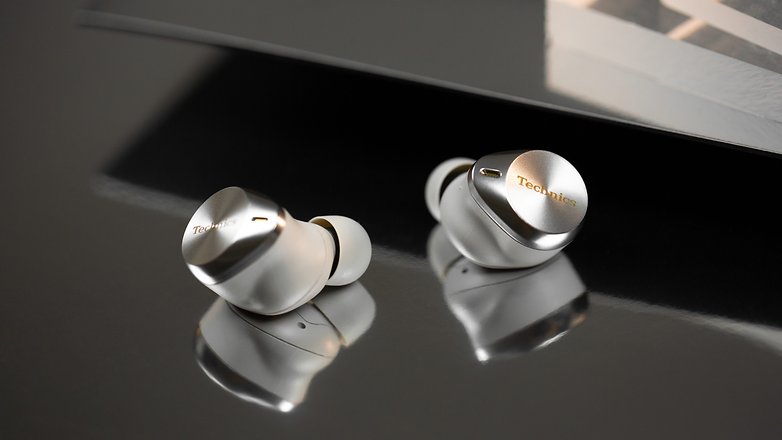 Features & application
The Technics EAH-AZ80 can be operated via a companion app that is available on Android and iOS. The interface is a little plain albeit rather complete.
---
What I liked:
Full app with 5-band equalizer
Customizable touch controls
Bluetooth 5.3 with multipoint (up to 3 devices) connectivity
Wear detection and auto-off function
What I disliked:
---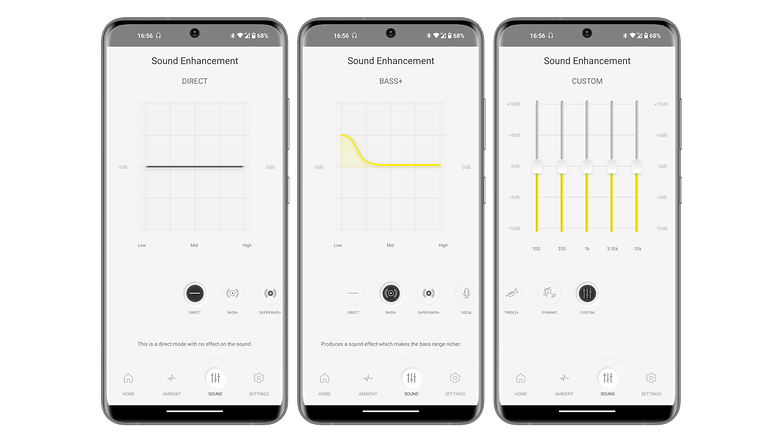 When it comes to its app, Technics does things right. It's available on Android and iOS, and is free of charge. You can check the battery level of the earbuds and the case via the app.
You can also adjust the intensity of the Active Noise Cancellation and manage equalization settings via the app. In short, the essentials are there, and that's always nice to have.
I also like the fact that the touch controls are highly customizable. You can choose from nine functions to assign to a touch gesture (single/double/triple/extended tap) to. You can also have the touch controls remain active even when the earbuds are removed from your ears.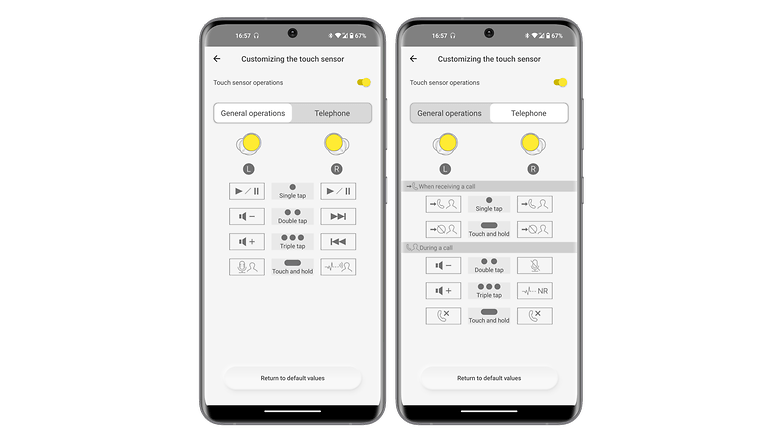 There's also a mode to reduce latency when viewing video playback. Multipoint connectivity via Bluetooth 5.3 enables the earbuds to be paired with up to three devices simultaneously.
Technics' earbuds also feature an auto-off function that switches off automatically when you remove them without storing them in the case. In short, the range of functions is truly comprehensive.
Battery life & recharging
The Technics EAH-AZ80 has a battery life of 7.5 hours without ANC and 7 hours with ANC, at least according to the manufacturer. On paper, this places them at the top of the pile for devices within this price range.
---
What I liked:
Excellent battery life
At least 3 full recharges via the case
Wireless recharging
What I disliked:
---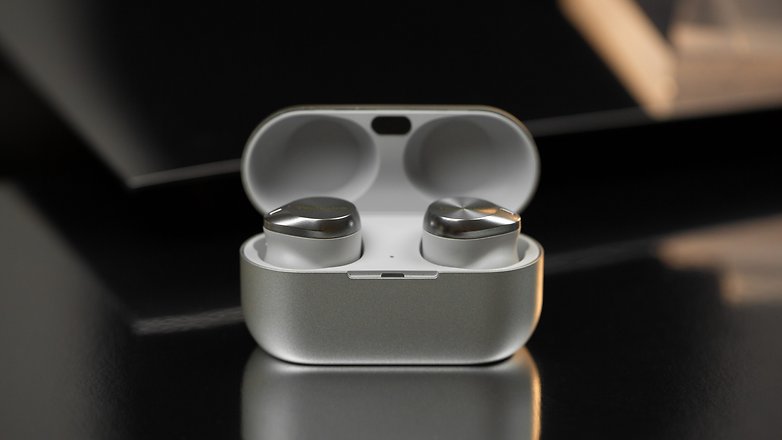 With the charging case, the manufacturer indicated that battery life can hit 25 hours without ANC and 24 hours with. The case is therefore capable of fully charging the headphones at least three times on a single charge.
To recharge the case, you can use the included USB-C cable or do it via wireless charging.
In actual use, I was often able to exceed seven hours of battery life with Active Noise Cancellation activated. With a fairly high listening volume (close to 100% on my smartphone), and having LDAC codec and ANC activated, I almost achieved eight hours of battery life.
This is quite simply, an excellent score. There are still a good number of true wireless headphones in this price range whose battery life are limited to a paltry four hours.
Recharging the earbuds in their case takes just under an hour for a full charge from 0 to 100%.
Technical data
Technical data
Product
Image
Design
Format: Intra | port detection | touch controls
Weight per earphone: 7 g | Case weight: not specified
Case dimensions: not specified
Audio
10 mm drivers
Frequency response
20 to 40,000 Hz
ANC

Yes, manual
8 microphones
Transparency mode

Bluetooth

Bluetooth 5.3

SBC, AAC, and LDAC codecs
Multipoint (up to 3 devices)
Autonomy

7h listening with ANC
7h30 listening time without ANC

24h listening with the box with ANC
25h listening time with box without ANC
Wireless recharging

Price
$299
Conclusion: Should I buy the Technics EAH-AZ80?
The Technics EAH-AZ80 is a very discreet pair of lesser-known but nonetheless very credible competitor to top-of-the-range models from Sony, Bose, Sennheiser, or Apple.
Audio quality is much better in my opinion than the AirPods Pro 2 (review). Battery life is also superior to the Sony WF-1000XM4 (review). The companion app is very feature-rich: Bluetooth multipoint, wear detection, and a five-band equalizer.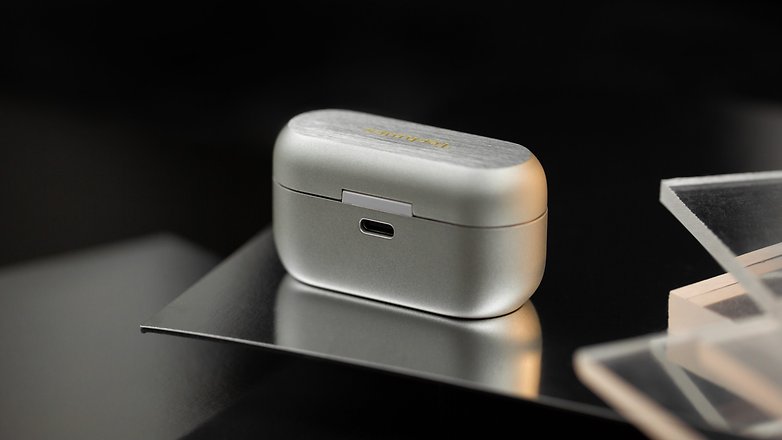 Support for the LDAC codec is also a big plus in my books. Only the very decent Active Noise Cancellation cannot compete with the market leaders. I will also have to note down the rather too minimalist design.
For $299 a pop, these Technics earbuds are not the most obvious choice. The brand is less well-known to the general public, and the earbuds don't look very cool, not to mention the less-than-appealing EAH-AZ80 moniker.
Personally, between the Technics and the AirPods Pro 2, I would choose the Technics. In any case, take a look at our selection of the best wireless headphones with ANC to get an idea.