Sony WF-C700N review: Why spend more?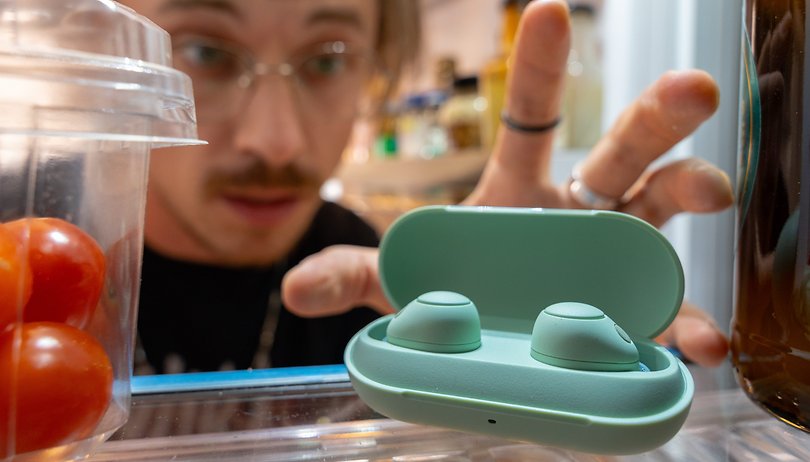 With the WF-C700N, Sony launched its latest in-ear Bluetooth headphones for only $119! You do not have to live without powerful ANC that includes motion detection and high-quality sound with DSEE. However, are these headphones really convincing in everyday use? Where do you compromise compared to more expensive models? NextPit reviewed the Sony WF-C700N and has the answers for you below!
Good
Very good ANC performance

Very good battery life

Nice, modern design

Good wearing comfort
Bad
Sound is not particularly high-resolution

No in-ear detection

No wireless charging supported

Multi-pairing will be delivered later (summer 2023)
The Sony WF-C700N in a nutshell
The Sony WF-C700N offers decent sound and surprisingly good noise-canceling performance for $119 a pop. At the same time, the headphones impressed both in terms of looks and wearing comfort. As mentioned, you will have to compromise when it comes to audio quality, which is not particularly high-resolution due to the lack of HD codec support. You will also have to make do without comfort features like in-ear recognition or wireless charging.
If that doesn't bother you, the Sony WF-C700N is already available in stores for $119 in four different colors. You can buy them either from Amazon or from various retailers.
Design & Operation
Sony refreshed its product range with new colors with the WF-C700N. The slim earbuds, which weigh only 4.6 g each, are available in elderberry white, goji black, sage green, and lavender colors. The manufacturer includes three silicone plugs to cater for different ear sizes, and you operate them via "real" buttons on the outside of the individual earbuds.
---
Pros:
Pretty design in eye-catching color variations.
Operation via hardware buttons works great in everyday use.
Pleasantly small and light.
Cons:
---
As usual, Sony opted for a bolder and more unusual design with the colorful lavender and sage green variants for the affordable WC-C700N. We are familiar with this strategy based on the Sony Xperia 10 (review), of which you can also pick up in bright colors. In my opinion, the pastel shades are a welcome change in Sony's otherwise very staid product lineup.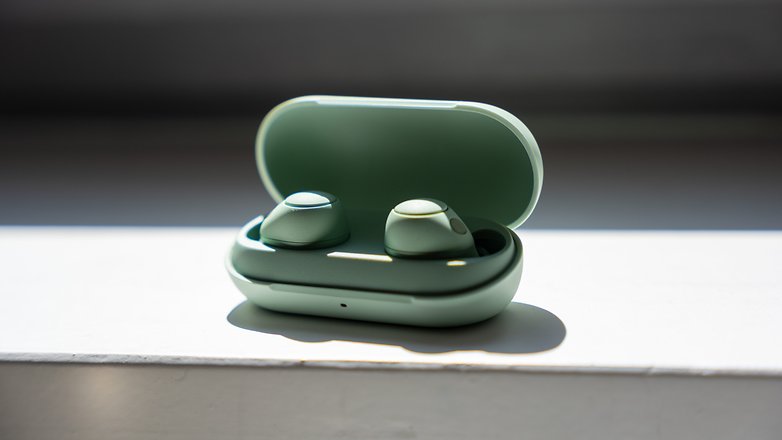 Aside from their flashy paint job, the WF-C700N is comfortable to wear and, most importantly, lightweight. Tipping at 4.6 grams apiece, the individual earbuds are very unobtrusive and almost completely disappear when worn for long periods of time. We did not experience any pain or discomfort even when wearing them for a longer period of time. If the pre-installed silicone tips do not fit you, you can choose from three other sizes that come with the earbuds.
In my opinion, operating Sony's inexpensive earbuds is a no-brainer. Sony relied on physical buttons instead of capacitive touch surfaces, which prevent incorrect inputs due to rain or when adjusting its settings. However, since no swipe movements can be registered, you will have to choose between several profiles in the settings of Sony's app. You can use the button of the individual earbuds for "ambient noise control" or "playback control" as well as "volume control". I would have liked a combination of playback control and volume control here though.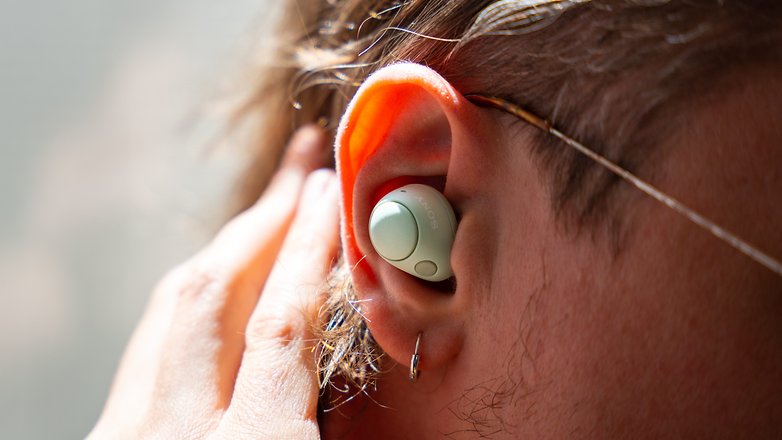 The charging case, in which you should place the earbuds when not in use, is elongated and comparatively large, measuring of 7 × 3 × 2.5 cm (WxDxH). The plastic used can get quite slippery and thus, you will have to be a bit more careful than normal so that the headphones do not fall out of the case. However, thanks to the rather tight hinge, it is quite unlikely that the individual earbuds fall out of the case and pick up dirt.
If this is the case, you should be careful when cleaning it with water. Sony only specified an IP certification of IPX4. Immersion in water or heavy rain is therefore not possible, and if you like to go swimming, you would do well to look for other earbuds despite the presence of haptic buttons here.
Functions & app
When you switch from sitting to walking with the Sony WF-C700N, the earbuds will magically adjust the strength of the active noise cancellation. The manufacturer thus introduced a feature from its high-priced WF-1000XM4 to the entry-level segment.
---
Pros:
Multi-pairing will be introduced in the summer of 2023.
Adaptive ANC based on location and movements.
360-degree sound via software.
Cons:
---
If Sony keeps to its promise and adds multi-pairing in the summer of 2023, the feature set of the inexpensive headphones will go up by a notch. Although I do miss in-ear detection in everyday use, the Sony WF-C700N offers some features that are normally missing in the entry-level class including simultaneous pairing with several devices, 360-degree sound, and adaptive ANC.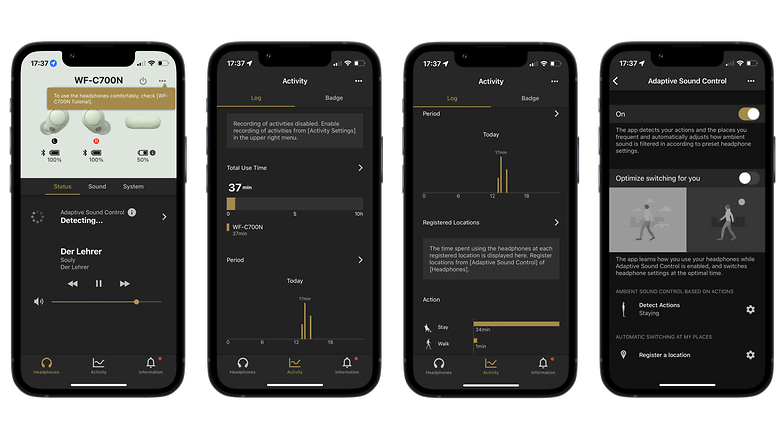 The adaptive ANC can work in two ways—location-based and movement-based. If these functions bother you, you can always deactivate them or simply enable them manually via the controls on the earbuds. What Sony also brings from its more expensive headphones into the entry-level category is software-based 360-degree sound. You will capture a photograph your ears, allowing the Sony app to calculate the incidence of sound waves in your ears.
Speaking of Sony's app: It is also very functional when used with the WF-C700N, but does get rather complicated at times. Sony's inclusion of a tracking function for the usage time includes numerous badges like "first listener" or "home listener", making it a gimmicky gamification process in my opinion. At least it can be used to check whether you have worn the earbuds for far too long and gives you food for thought on whether there is a risk of hearing damage.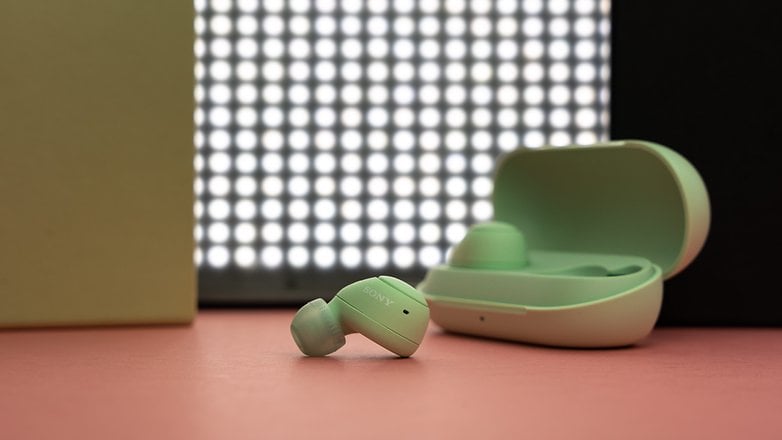 Sound & ANC
Sony equipped the WF-C700N with 5 mm drivers that offer a frequency response of 20 Hz to 20,000 kHz. Instead of equipping the earbuds with HD audio codecs, they rely on SBC and AAC in combination with the in-house Digital Sound Enhancement Engine (DSEE). Active Noise Cancellation is, of course, on board, and it can be mixed with ambient noise in several stages.
---
Pros:
Very good ANC performance.
Good volume with crisp bass.
Cons:
Music resolution is less convincing without HD codecs.
Strong wind noise in transparency mode.
Sudden noises sometimes sound unpleasant with ANC enabled.
---
Sony advertised its inexpensive true wireless in-ear headphones as having "impressive" sound quality. In my review period over several days, I can only partially confirm this claim. The sound of the earbuds is powerful enough and offers pleasant bass despite the rather narrow frequency response. However, since the music transmission only works via SBC or AAC, the music sounds a bit thin and is rather low in resolution.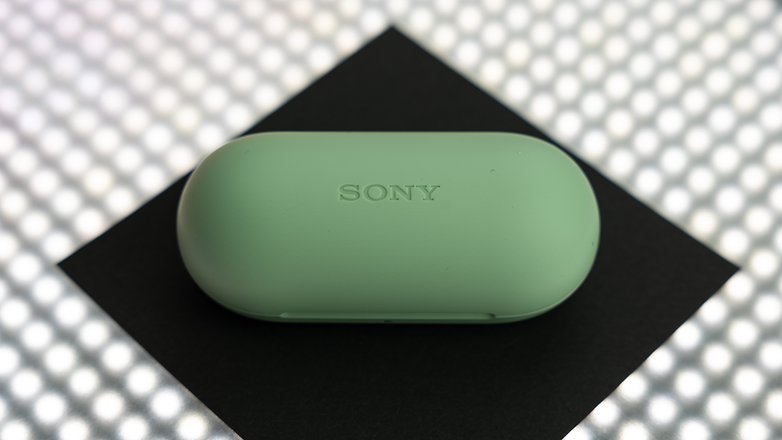 To compensate for the quality loss during Bluetooth transmission, Sony relies on an upscaling technology known as DSEE. This brings minimal improvement when activated, but it works better with audio optimization via the integrated equalizer. The 5-way equalizer has a positive effect on the earbuds' sound quality, but it does not come close to Sony's higher-priced offerings. Overall, the sound quality is a feature that you will have to compromise when buying the WF-C700N.
Quite surprisingly, the same cannot be said about the built-in ANC. As we know from the review of the WF-1000XM4, active noise cancellation is always one of Sony's strengths and the manufacturer managed to exploit this even in a product that falls under this price range. When cranked up to the maximum, the ANC is very good at blocking out permanent noise sources like street noise or the noise of smart air purifiers.
However, the earbuds reacted somewhat sluggishly to sudden noises like placing a glass down on my kitchen table. Here, a perceptible and almost unpleasant popping sound can be heard, which other headphones dimmed somewhat.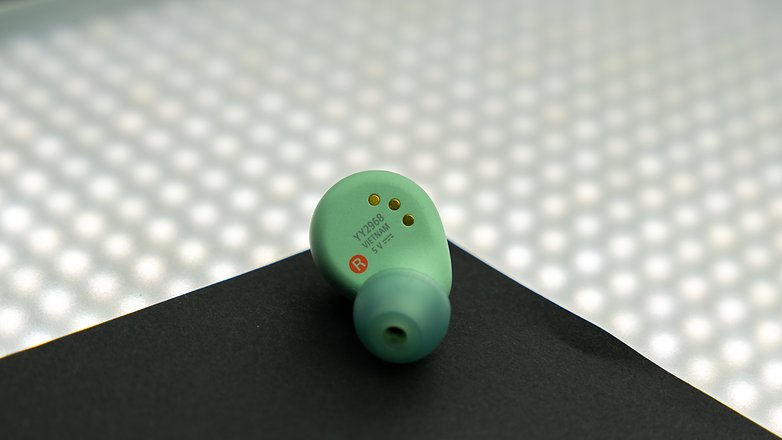 If you were to mix active noise cancellation with transparency mode (a quick reminder that the earbuds often do this when in operation), the ANC world sounds a bit different. The microphones, which are clearly visible on the outside of the earbuds, pick up much more wind noise than I would have liked. This is an area in which even more expensive ANC headphones fail. However, I noticed it even more with the WF-C700N while cycling as well as walking.
The call quality during phone calls is also okay, but was described to me by the other caller on the line as "a bit noisy". The person on the other end sounded a bit tinny on my end, but the conversation was always legible. It is also nice that the WF-C700N let my own voice through a bit, which is less tiring in the long run than making calls with ANC activated.
Battery life and charging
Sony rated the battery life of the WF-C700N at an impressive 7.5 hours with Active Noise Cancellation enabled. It can even hit 10 hours without ANC. According to the manufacturer, up to 15 hours of listening time is possible with the included charging case. If you forget to charge the earbuds, a ten-minute charge is adequate to squeeze out another hour of listening.
---
Pros:
Very long battery life with and without ANC.
Fast charging function.
Cons:
Charging case has a small battery capacity.
No wireless charging support.
---
For earbuds that retail for less than $120, the battery life of the Sony WF-C700N is outstanding. Despite the earbuds' light weight, you can listen to music for 7.5 hours with ANC enabled. I was able to confirm the manufacturer's claims in everyday testing, which resulted in a very comfortable usage pattern. If you want to block out your colleagues or other noise at work, you can do so for an entire workday without any issues.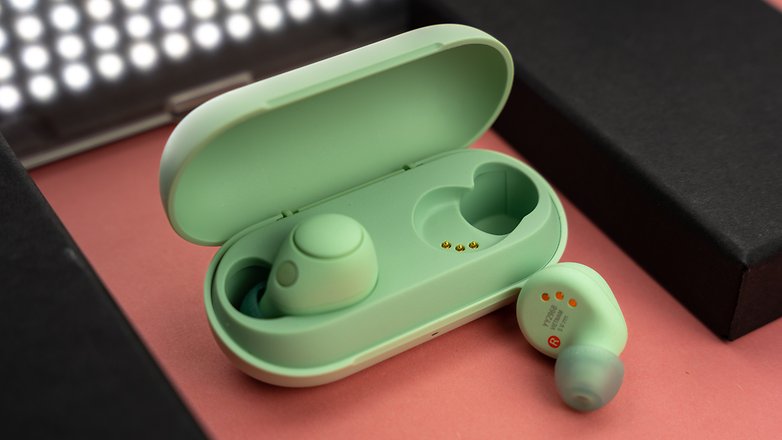 If the in-ear Bluetooth headphones run out of power earlier than you would have liked, Sony has integrated quick charging into the device. This allows for an additional hour of runtime if you were to charge the earbuds in its case. Plugging the case into a power outlet for ten minutes will also do the same. However, a USB-C cable is mandatory for charging since Sony did not include wireless charging in the WF-C700N. At least the USB-C cable is included as part of the packaging.
One more thing that I noticed regarding battery life: the battery life announcement is very pleasant and informs you about the imminent end of your listening experience via a calm voice.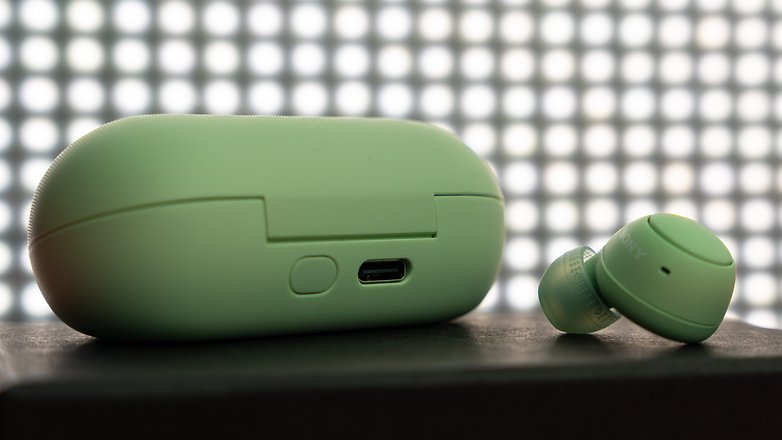 Conclusion
With a sticker price tag of $119, you can hardly go wrong when picking up the Sony WF-C700N. The earbuds offer excellent noise cancellation including adaptive control. You should not expect any miracles in terms of sound quality. Those who are looking for headphones and are constantly on the go would not mind the lack of sound quality that audiophiles stress about, and this target group will definitely enjoy the WF-C700N.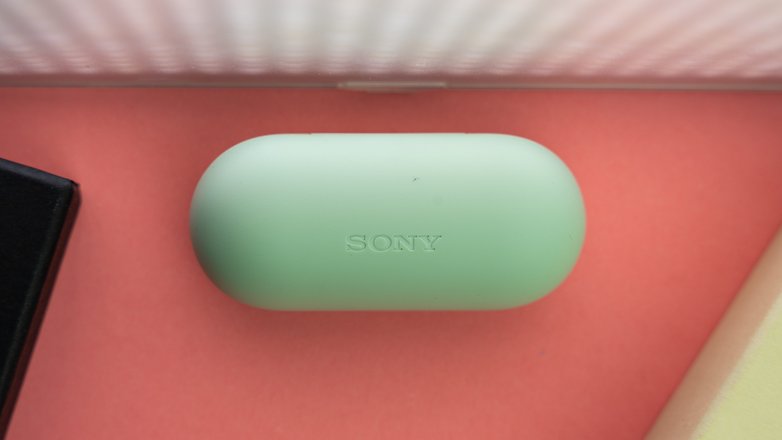 Sony plans to deliver multi-pairing capability via a software update in the summer of 2023. The pleasantly surprising long runtimes of almost eight hours with ANC enabled, a quick-charging feature and high wearing comfort are all right decisions by Sony. We only missed out on in-ear detection, wireless charging, and a combination of playback and volume control during the review.
The fact that Sony does not use touch-sensitive buttons for its controls could also put off some buyers. However, those who use earbuds in the rain, which is possible thanks to IPX4 certification, will be better off with physical buttons without running the risk of incorrect inputs.