First steps for turning your home into a smart home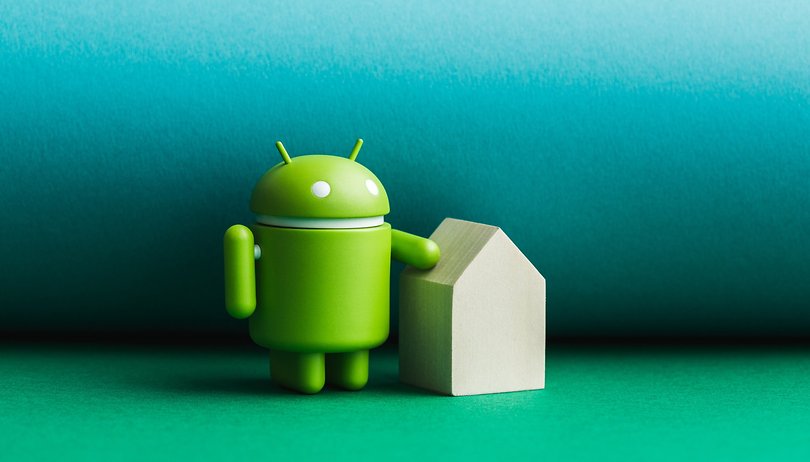 The concept of smart home in the truest sense is still a few years away, but as more devices become connected we're already able to enjoy some of its advantages. Here is a small guide on how to help your house move with the times and make it "smarter."
What is a Smart Home?
Basically it's a house with integrated automation systems that offers us different possibilities thanks to the internet. By turning your home into a smart one, you are able to control appliances, lighting, temperature, multimedia systems, security, windows and doors, among a whole range of other functions.
Can my home be smart too?
Of course! Any home can become a smart home. You simply need a WiFi connection that's powerful enough to reach all the devices you have in your house.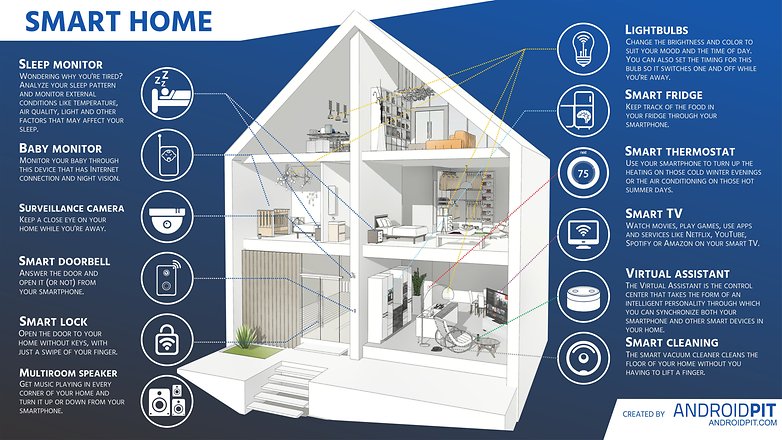 Getting started
We've known one another for a while now, haven't we? As a show of thanks for all the time you've been spending on AndroidPIT, I think it's about time I invited you over to my (hypothetical) smart house, so together we can discover the devices that make it smart.
Smart Lock
As I knew you were coming over, I decided to buy a few beers, some sodas and something to snack on, so I am arriving home with my arms full of groceries. Good thing I don't have to struggle to find the house keys; all I need to do is put my finger on the lock to open the front door.
There are a few different options that are available which will allow you to open your doors with your finger or with a smartphone using a particular app. One of the better known options around is Kevo, although it is also worth mentioning Tesa, as they have developed a similar system. Now, if you are looking for a more cost effective option, you may be interested in looking at Sesame by Candy House.
Refrigerator
Well, now that I managed to get through the front door, I need to pack everything away in the kitchen. By the way, thanks to my intelligent refrigerator, I knew I only had two beers left before I went to the store. It also reminded me that I was running out of milk and that the yogurt I bought last week was about to expire. Yes, all this is possible with next-generation refrigerators. In the race to develop these technologies Samsung (Family Hub) is clearly in the lead, with LG coming up close behind. Its latest refrigerators include touch screens and cameras inside to scan your food, recording both the quantity and its expiration date.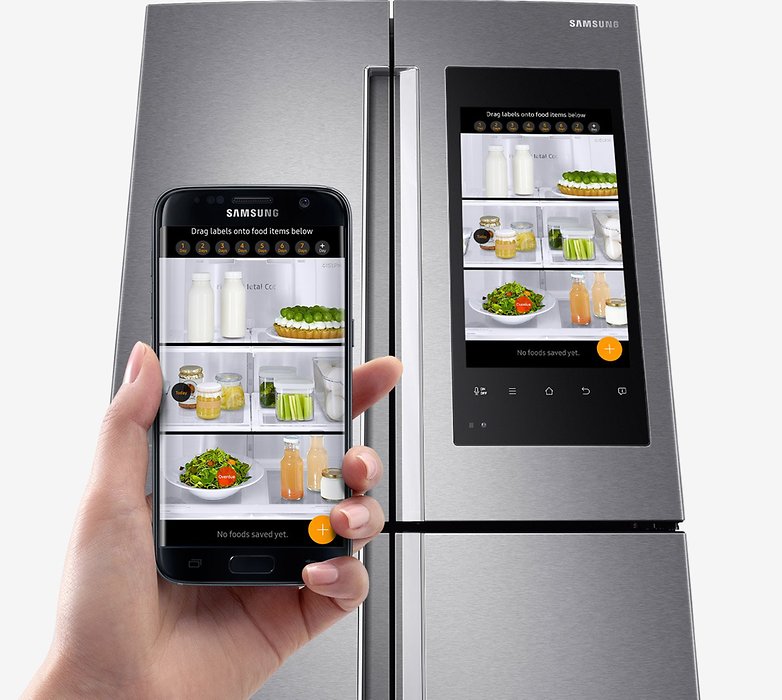 Multimedia center
How about some music? This is one smart device that I really like. Smart loudspeakers allow us to have access to any music content from any corner of our home. With these multi-room systems, such as Teufel, we can listen to music from different platforms such as TuneIn or Spotify.
Virtual Assistant
When I want to turn on my stereo, all I need to do is ask Alexa, Amazon's virtual assistant. Alternatively, I could also use Google Home. Virtual assistants are like a control center for your house: all of your devices can be accessed from one place and can be easily controlled with just your voice.
Door bell
What? You're here already! My house isn't exactly a mansion, but instead of walking to the front door, I think I'll just let my phone do the hard work for me and let you in. All I need is a system like Ring, which lets me see who's at the door, allows me to talk to them and then decide whether I want to open the door.
Light bulbs
Welcome to my living room! To give it a bit more ambiance, I think I'll change the lighting to a warmer color. I also left the kitchen lights on, so I'll just turn those off while I'm at it. I can do all of this through my smartphone, thanks to the Philips Hue smart lights.
Smart TV
What do you guys think about finishing up the evening with a movie or a bit of a series binge on Netflix? Obviously, it wouldn't be a Smart Home without a smart TV. Smart TVs have an operating system and internet connection, so we can control them through apps and enjoy features like YouTube or Netflix.
Cleaning
I'm sorry, but we need to wrap up this little get-together. Before you go, I'll show you one last device: my smart vacuum cleaner. An example is the iRobot Roomba 650, one of the first marketed models of robot vacuum cleaners. There are tons of options out there to choose from, from those that all you need to do is turn them on and they'll do everything to ones that have an internet connection which allow you to manually drive it around.
Sleep monitor
Once again, thanks for coming over guys. How about next time we go to your house, okay? Now it's time to hit the hay, that way I can face the tomorrow head on. On my nightstand, I've got the Hello Sense with Voice, which monitors and analyzes my sleep patterns. It does this through two different devices: a sphere with humidity, temperature, pressure, light sensors which measure air quality and another sensor, which is placed under the pillow to detect movement. This way, I can get a full record on the quality of my sleep.
Other devices
The truth is, there are so many different options out there that we couldn't fit them all into this one article. That said, I'd like to tell you about two more devices, which I believe, are very useful. On the one hand, we have the thermostat from Nest. It helps us control heating and cooling, making sure our house is always the perfect temperature - even before we get there. I think thermostats are necessary because, thanks to them, we can save not only energy but also money. On the other hand, there are devices which can detect water leaks and warn us in time to avoid a massive disaster. Honeywell has an excellent model.
Alright, now it's your turn: Do you use any of these devices? Are there any that catch your eye and you'd like us to do a review on them? Take part in our survey or leave your comments below.