Samsung Galaxy Z Fold 5 Design Revealed in Concept Video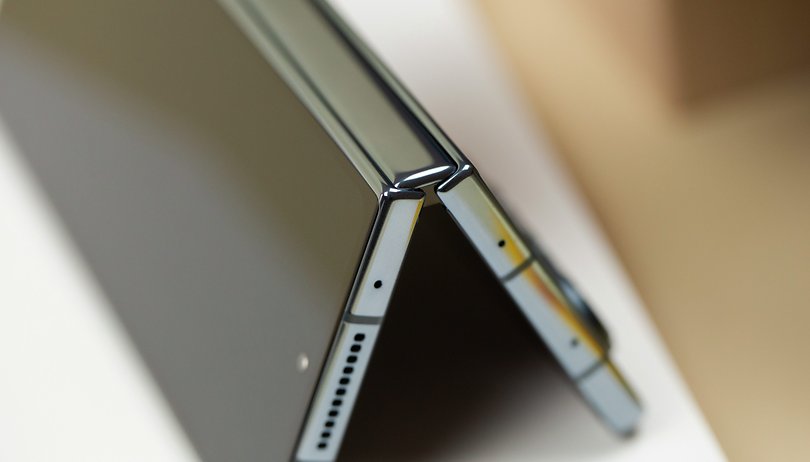 There is probably no question that Samsung will present the Galaxy Z Flip 5 and Samsung Galaxy Z Fold 5 around August or September. But what changes will the next-generation foldable reveal to us? These first rendered images as well as a video from a well-known concept designer should provide some answers
First concept video of the Samsung Galaxy Z Fold 5
The concept designer "Technizo Concept" is no stranger to the industry. It is said that some companies' officials assumed the channel videos to be the official ones. Now the 3D render virtuoso has created and published a new render video of the Samsung Galaxy Z Fold 5.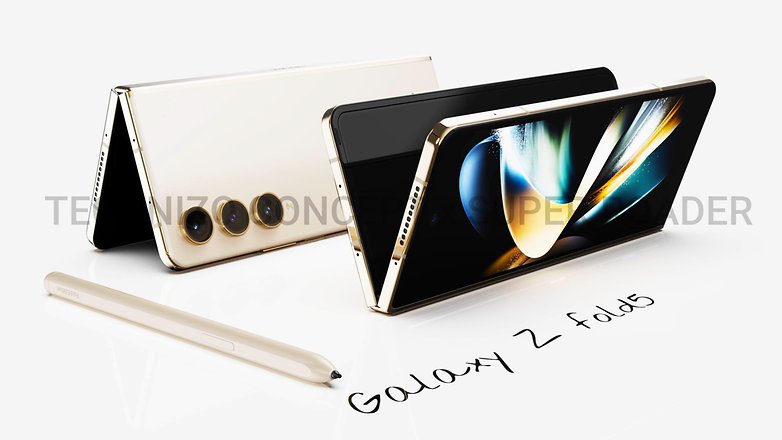 Back to our pictures and the video of the Samsung Galaxy Z Fold 5: It confirms some leaks (from Ice Universe) of the past few days that visually little will change in the successor to the Samsung Galaxy Z Fold 4. Only the size will differ minimally from the predecessor. Mainly the thickness, which is related to the new teardrop hinge. Like other manufacturers—for example, Oppo and its Oppo Find N2 Flip, which we are currently testing in the NextPit editorial office—the new hinge will ensure a much thinner gap between the two folded halves of the foldable.
Samsung Galaxy Z Fold 5 probably with IP67 or IP68 certification
There is also talk that not only the visible and noticeable crease should be smaller with that waterdrop hinge, but also a higher IP certification can be achieved. The slightly higher-clocked Snapdragon 8 Gen 2 "for Galaxy" should certainly also be part of the two Samsung foldables expected for August 2023.
However, one of my personal biggest wishes does not seem to be fulfilled by Samsung this year either. At least if the material at hand corresponds to how the Samsung Galaxy Z Fold 5 will appear this year.
We are talking about the infamous stylus, better known as the S Pen to many. Even though the design shares some touches from the Samsung Galaxy S23 Ultra NextPit reviewed a couple of weeks ago, the stylus garage does not seem to have been integrated into the 2023 Fold, requiring an external holder for the S Pen.
What do you think of the current findings of the Samsung Galaxy Z Fold 5? Buy it or wait until the market calms down further at affordable prices? Write us your opinion in the comments section.