Get a free Galaxy S23 from AT&T with a trade-in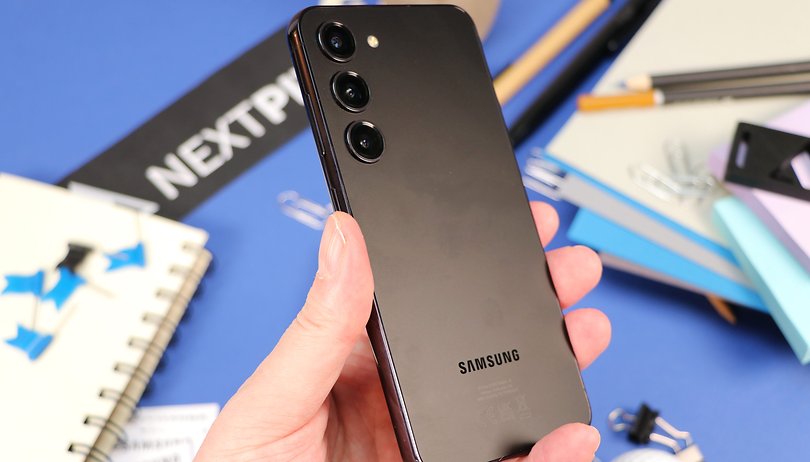 Did the Galaxy S23 catch your attention and do you have an older Galaxy S, Z, or Note model? Then check AT&T's deal in which you get the new Samsung Galaxy S23 flagship for free when trading in your old smartphone. Keep reading to find out more.
Today, the Galaxy S23 has hit stores and our review has already indicated its impressive performance. Our tests have revealed that the device boasts excellent battery life and high functionality, all while maintaining compact dimensions. Furthermore, the phone features a bright 6.1-inch OLED screen.
The starting manufacturer's suggested retail price for Samsung's flagship phone is $799.99. Presently, there are ongoing deals available for purchase on Amazon and the Samsung Store. However, AT&T has surpassed both with an appealing offer of a free phone when trading in a Galaxy Note, S, or Z model.
The deal requires only a $35 activation fee and an unlimited wireless contract with the American carrier, which starts at $75/mo. The offer is applicable to all four colors (black, lavender, cream, and green) and can be paired with the carrier's Next Up program for an early upgrade later on.
Since you can save $799.99 on this AT&T deal, here are some cool things you can do or buy with that extra cash:
Buy a high-end gaming console like the PlayStation 5 or Xbox Series X.
Purchase a new laptop with a powerful processor, graphics card, and storage capacity for gaming, work, or creative projects.
Get a high-quality camera such as the Canon EOS RP Mirrorless camera or the Sony A6400 Mirrorless Camera to capture stunning photos and videos.
Upgrade your home theater system with a 4K Ultra HD TV, a soundbar, and a streaming device like the Roku Ultra or Amazon Fire TV Cube.
Take a road trip to a nearby destination, stay in a luxury hotel or resort, and enjoy various attractions and activities in the area.
Buy a premium smartwatch like the Samsung Galaxy Watch 5 Pro, which offer features such as fitness tracking, mobile payments, and phone notifications.
Treat yourself to a shopping spree and buy clothes, shoes, accessories, and other items from your favorite brands.
Invest in your education or career by taking online courses, purchasing professional software or tools, or attending conferences and workshops.
Start a savings account.
Donate to a charity or cause that you are passionate about and make a positive impact on the world.
That's it! What do you think about this AT&T deal? For more deals keep an eye on NextPit's deal list for the latest offers on phones and other smart devices.