Samsung's Galaxy Fit 3 First Leaked Pictures Depict A Giant Display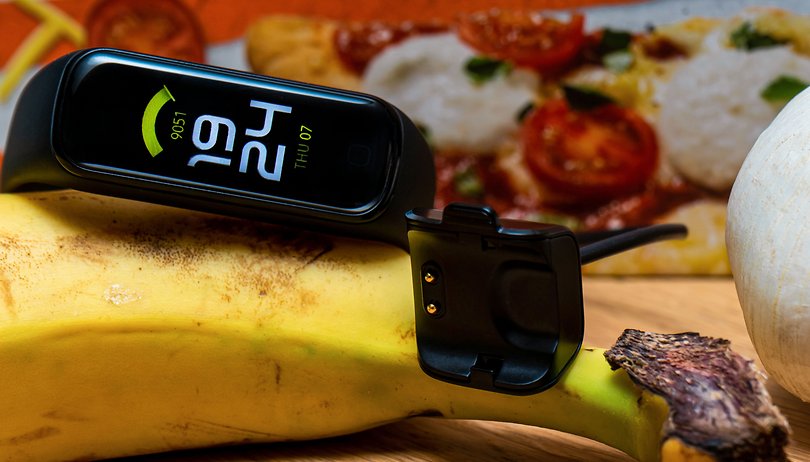 The last time Samsung updated its fitness trackers lineup was during the launch of the Galaxy Fit 2 (review) back in 2020. Since then, the South Koreans have not launched a successor to the wearable. Hope springs eternal with a new leak suggesting a new update arriving in the form of the Galaxy Fit 3 with significant improvements, at least on the outside.
Samsung Galaxy Fit 3 pictures
Courtesy of WindowsReport, a set of pictures of the alleged Galaxy Fit 3 has been published. Die-hard fans of Samsung would surely notice how the new tracker features a rectangular form factor with a much larger screen than its predecessor. It is unclear what the screen real estate is in terms of size and ratio based on the leaked photo though. As a reference point, the Galaxy Fit 2 features a 1.1-inch AMOLED screen, which means the Fit 3 might also carry a similar panel type.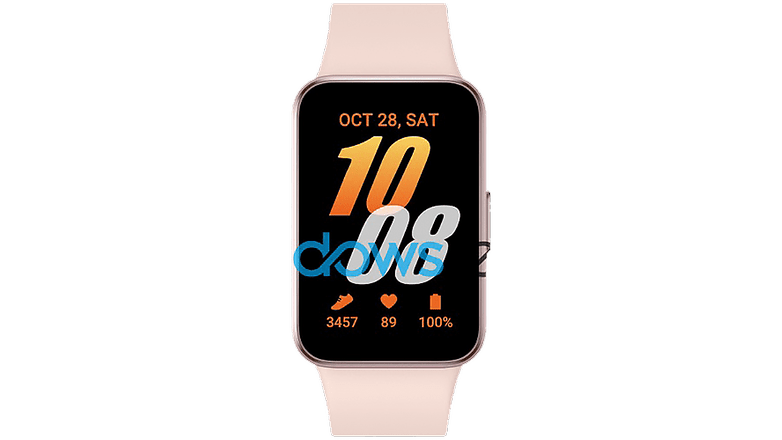 In addition to the bigger display, the strap seems to use a detachable mechanism similar to Fitbit's trackers and smartwatches rather than utilizing the custom band attachment on the Galaxy Watch 6 (review). It is also evident with a physical button positioned on the right side alongside the microphone. The latter may indicate some form of support for a voice assistant and perhaps even Bluetooth calls.
Samsung Galaxy Fit 3 features
Looking at the underside of the tracker, there appears to be a new array of biomarker sensors. It's unknown what the monitoring capabilities of the component will be. However, it is safe to say there will be continuous heart rate, blood oxygen level, and sleep tracking. Whether a temperature sensor or thermometer will be part of the deal has yet to be confirmed, though.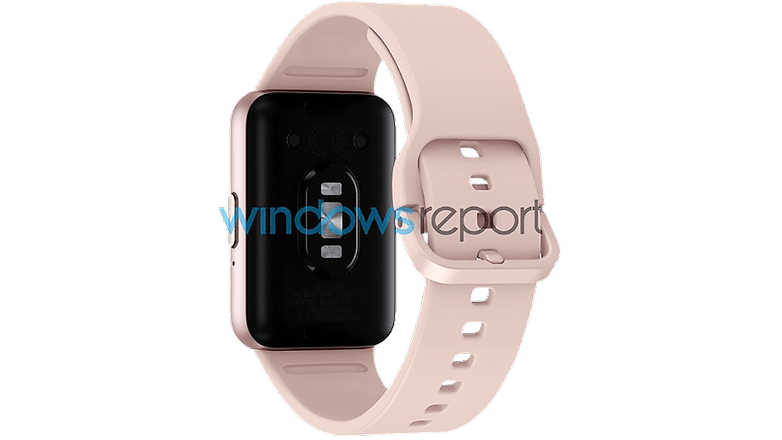 Beyond the design, we might also see better connectivity such as Bluetooth 5.3 and a faster processor. Perhaps the Galaxy Fit 3 will also get a bigger battery capacity and built-in GPS sensor.
There are no details on how much consumers will have to fork out for the Galaxy Fit 3 when it arrives. Historically, the Galaxy Fit 2 carried a sticker price tag of $60 upon its debut, making it logical for Samsung to list the Fit 3 somewhere above the price of the Fit 2. At the same time, it's unknown when Samsung will launch or release the wearable, but it might not be too far given how the device has already been leaked.
What else do you want to see from the upcoming Samsung Galaxy Fit 3? Should Samsung add smart features like in its Galaxy Watch? Shoot us with your best suggestions in the comments.