Samsung Galaxy A54: First technical data and pictures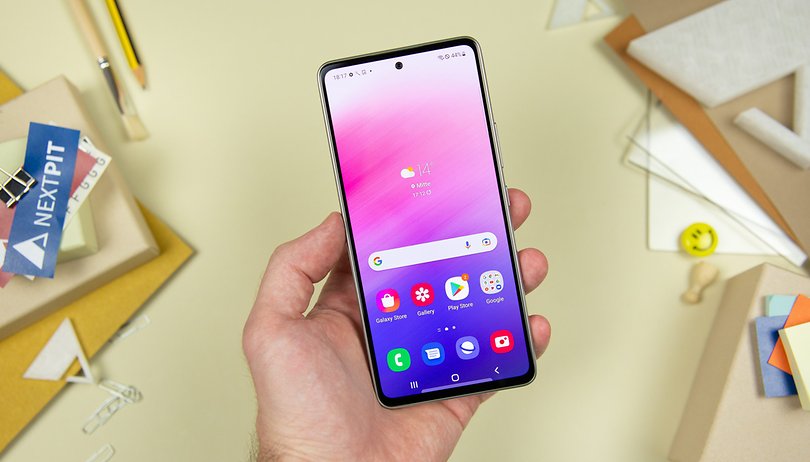 The Samsung Galaxy A54 will be colorful together with the A34
It wasn't a week ago when we already reported that Samsung will probably cancel the Galaxy A74 in favor of the Galaxy S22 FE (Fan Edition) this year, according to a tipster. The Galaxy A73 and Samsung Galaxy A53 were too close to each other last year, so they took away each other's customers. Now the Samsung Galaxy A54 will be the new flagship of the mid-range. This model series has always been the company's money-maker.
If we assume that the material published by Android Headlines is authentic, then the Samsung Galaxy A54 5G will lose a rear-facing camera to the predecessor, the Samsung Galaxy A53 tested by us. So far, we only know that the main camera will be equipped with a 50 MP image sensor. I could imagine that the 12 MP ultra-wide-angle and 5 MP camera of the predecessor will be kept. It is still unknown whether the front-facing camera will continue to have a resolution of 32 MP. At least the top-center position in the display (punch-hole) seems identical.
The 158.3 x 76.7 x 8.2 millimeter Samsung Galaxy A54 has become a bit smaller, but wider. On board, we expect an S5E8835 processor identified by an entry in Geekbench, which is probably the Exynos 1380. This is accompanied by 6 GB of RAM and 128 GB of internal program storage. The 6.4-inch AMOLED display with 2,400 x 1,080 pixels and a refresh rate of 120 hertz is supposed to get its energy from a 5,000 mAh battery.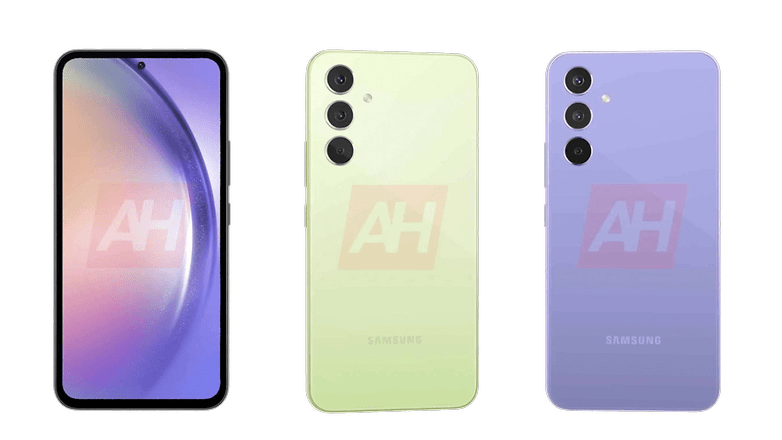 The leaked footage seems to forgo the Awesome Blue and Awesome Peach colors in favor of Mint and Purple. We will also find these two colors on the Samsung Galaxy A34. Black and white will remain in the portfolio. Whether Samsung will already use the CES (Consumer Electronic Show) from January 5 to 8 in Las Vegas to officially present the Samsung Galaxy A34, and Galaxy A54 5G is unknown so far. Possibly unlikely after they already moved up the release of the Samsung Galaxy S23 series to early February.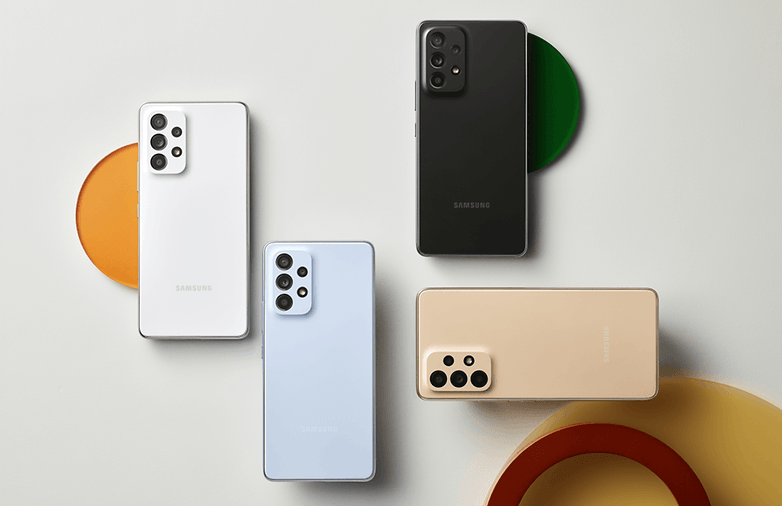 So, hands up! Who of you has a Samsung Galaxy A53 in the household and how satisfied are you with it? Write us your opinion in the comments in 2023 as well.