Galaxy A24 leaked: Cheap Samsung Galaxy S23 with a notch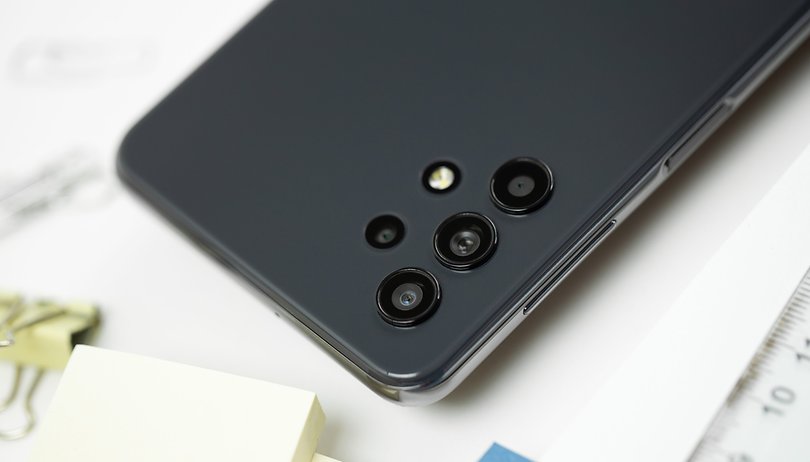 Although the Samsung Galaxy A24 leaked at the end of last year, we only happened to partially uncover the specs of the upcoming budget Android. However, a set of renders has now appeared confirming the exterior of the device, which unsurprisingly depicts to be a low-cost version of Samsung's flagship Galaxy S23.
Courtesy of TheTechOutlook, the materials show how the device will be sharing the new unified design with this year's Samsung smartphones lineup even with the entry-level Galaxy A14 5G that was recently launched. It's not mentioned if Samsung intends to offer 5G and 4G/LTE models or only the former. Nonetheless, both hardware is expected to share a design similar to the case of Galaxy A13 and Galaxy A13 5G.
Brighter colors but thicker bezels
Samsung's Galaxy A24 sports a familiar flat back along with a triple camera setup in a vertical array similar to the Galaxy S23. This suggests that Samsung is finally dropping the (useless?) fourth camera sensor. More importantly, the front looks to keep the thick bezels of its predecessor, but it has now embraced a more pronounced U-shaped notch.
As regards the distinctive features, the Galaxy A24 will be available in bright and bold color options. At the same time, it's not entirely clear if there are other paint jobs offered in addition to black, red burgundy, silver, and light green.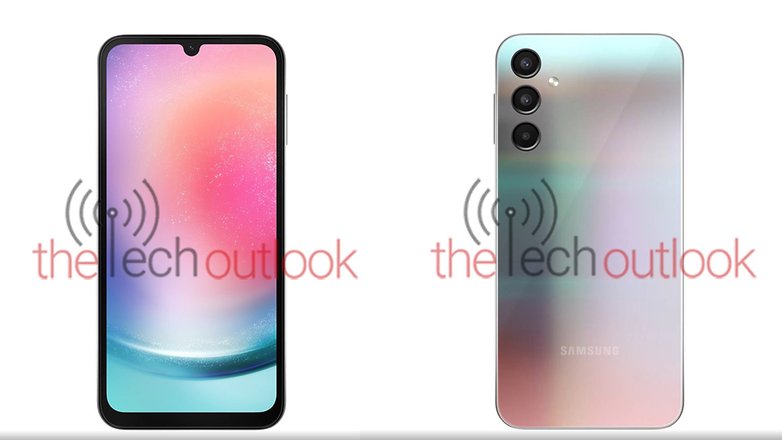 Per rumors, the Galaxy A24 is equipped with a 6.4-inch AMOLED screen capable of a 90 Hz refresh rate. The imaging side is handled by a new 48 MP main camera coupled with an 8 MP ultra-wide and a 2 MP depth sensor alongside a 16MP selfie snapper. Lastly, the device gets a 5000 mAh battery and could arrive with an Exynos 1330 or MediaTek G99 octa-core processor depending on your region.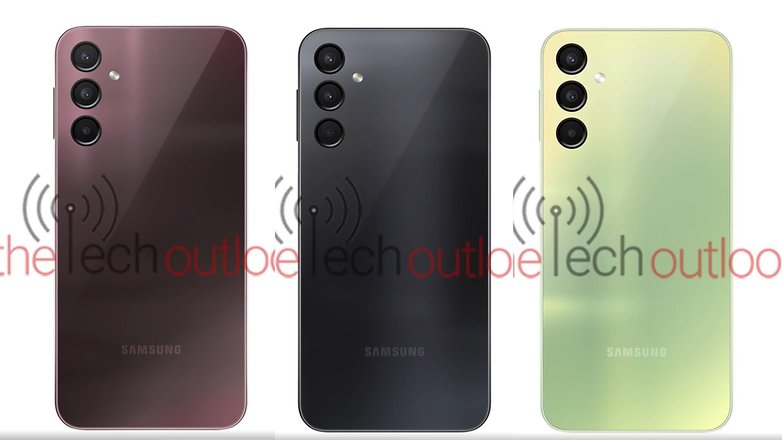 The unannounced Samsung cheap mid-range is tipped to be launched on March 22nd. Samsung is yet to be seen if it will increase the price of the Galaxy A24 to compensate for upgraded specs. In reference, the current Galaxy A23 5G sells for $299 unlocked though you might fetch it at a lower price.