Ring Spotlight Cam Wired review: Outdoor cam with an unfair subscription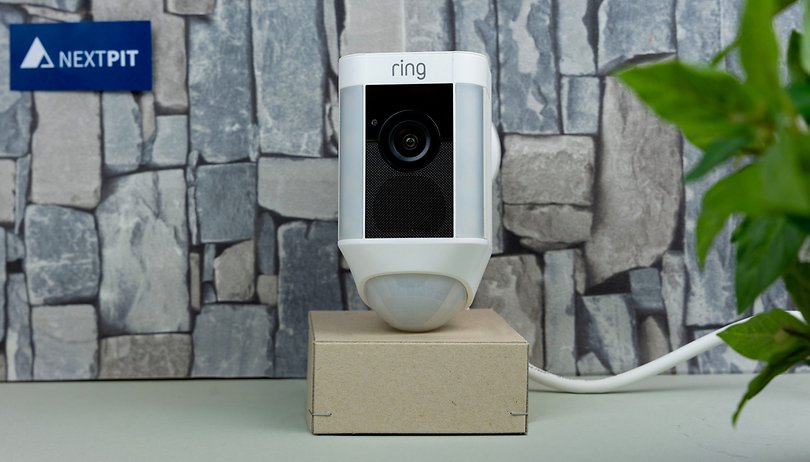 If you are looking for a smart surveillance camera on Amazon, you will quickly find the various Ring models. Ring is part of Amazon—and the "Spotlight Cam Wired" model is extremely popular there with 4.5 stars and thousand of reviews. We found out whether the wired security solution can hold its own in everyday use in our NextPit test!
Good
Floodlight and motion detector integrated

Solid image quality and night mode

Many setting options

Diverse Alexa integration
Bad
No facial recognition

No use without cloud

No RTPS

Notification overload by default
Ring Spotlight Cam Wired in a nutshell
With integrated LED lights and a motion detector, the Ring Spotlight Cam Wired offers two special features in the smart security cameras segment. However, the application possibilities are limited without an integrated battery and with a rather weak IP64 certification. It is also typical for Amazon that you have to subscribe to get the full range of features. Thus, the costs keep rising in the long runRing Spotlight Cam Wiredand that for a rather mediocre picture quality and without comfort features like face recognition.
Design & build quality
The Spotlight Cam Wired is Ring's wired security solution for outdoor use. Thus, it is permanently installed, is protected against splashing water according to the IP64 certification, and must be connected to outdoor sockets. In addition to two bright LED strips to the left and right of the camera, there is a motion detector on the bottom.
What I liked:
Easy installation .
Integrated motion detector.
Long and robust cable including cable guides.
What I disliked:
Low protection against dust and water.
Setup only with your address.
No theft protection.
With wall mounting as a prerequisite for commissioning, Ring's Spotlight Cam Wired proves to be quite inflexible in its usage scenarios. Since Ring installs a motion detector on the bottom of its camera, you can't place the camera on tables or shelves like other models. The use is therefore limited to outdoor areas or wall mounting in garages, porches, and the like.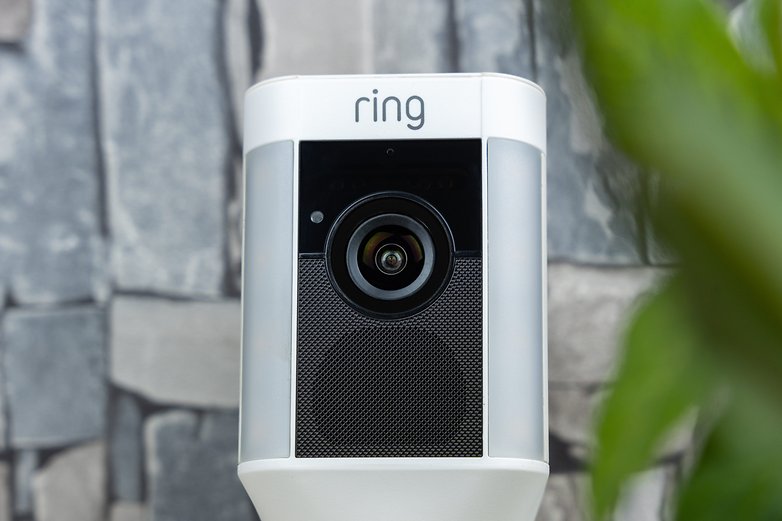 For my test, I installed the Spotlight Cam Wired in my kitchen, since I don't have an outdoor area and don't want to film my neighbors in the apartment building. Installation is very easy thanks to enough accessories, including a screwdriver and the appropriate bit attachment for your drill. You mount a plate on the wall and then place the camera on it. To adjust it, you then loosen a screw and move a kind of socket that supplies the camera with power via three contacts.
The cable, which according to the manufacturer can be painted in the color of your wall, is permanently installed on this socket. If you like it neat, Ring puts some cable clamps in the box, which you screw tightly to the outer walls. All in all, the Spotlight Cam Wired will be firmly in place within ten minutes.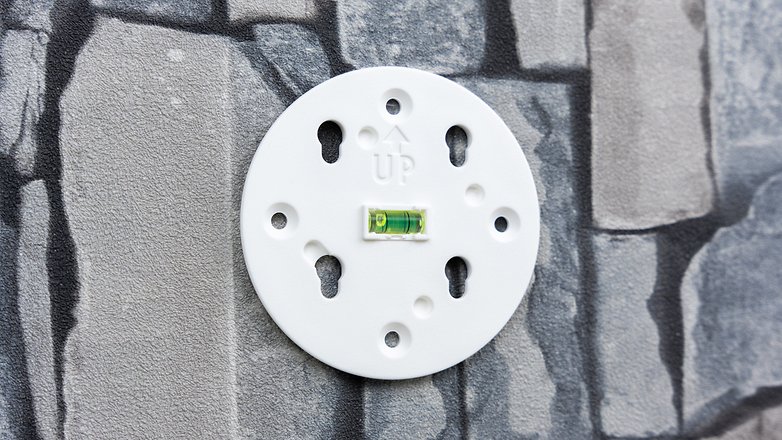 I find the protection against theft of the camera somewhat inadequate. Theoretically, it is possible to sneak along the camera's field of view and either remove the camera from the mounting plate or unscrew it from the mount with a 45-degree turn. I would have liked to see more screws here, which would at least require tools for removal.
The Spotlight Cam Wired is also a bit insufficiently protected against water and dust. An IP64 certification is only valid for "splashing water from all sides". Very heavy rain could therefore already cause damage to the outdoor camera if it is mounted very exposed.
A few more words about the camera itself: In addition to the lens on the front, there are two lights on the left and right. These are linked to the motion detector on the bottom and thus already provide an initial deterrent to burglars. Additionally, they illuminate the camera image, which means that activating the infrared night mode is not always necessary. However, we will come back to the image quality later.
App & smart functions
You can control all products from the Amazon subsidiary Ring via the free Ring app. If you also use the cloud solution, you can conveniently view your recordings on a PC or notebook via a browser. In addition to setting up and configuring the camera, the smartphone app can also be used to access a live image as well as lists of detected persons and other events.
What I liked::
Clear and comprehensive app.
Many setting options.
Direct integration into the Alexa ecosystem.
What I disliked:
No facial recognition.
Too many notifications by default.
No use without cloud - subscription required for full functionality.
No RTSP.
If you buy the Ring Spotlight Cam Wired, the Ring app will be your constant companion. This is partly due to the fact that the app sends you a lot of notifications out of the box. When I was in my kitchen, my phone vibrated about every five minutes during the test period and informed me that a person was in the kitchen. Fortunately, you can adjust the sensitivity of the motion detector.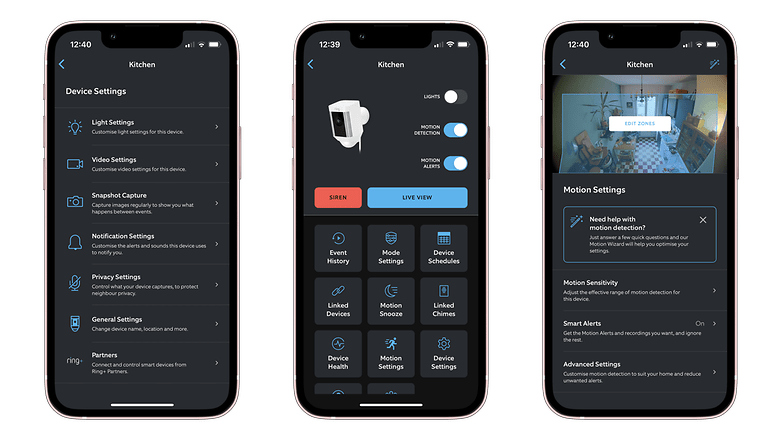 The fact that Ring equips its camera with a motion detector is a special feature in itself. Not only does it detect movement in the visible area, but it also covers the area below and to the side of Ring's video camera. Standalone, the camera's light is activated and a recording is started—if you use other smart home products, the motion detector can also be used as a trigger for alarm signals or smart sockets.
Since Ring is part of Amazon, there is also direct integration into the Alexa ecosystem. For example, you can ask Amazon's smart display Echo Show to show you the live camera image. If you also use the cloud subscription, you can access stored events via the same procedure.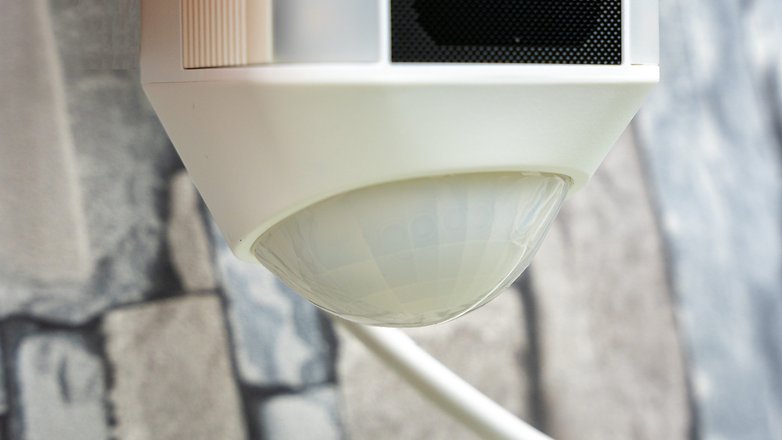 So if you want to use the full functionality of the Ring Spotlight Cam Wired, you'll have to go for the "Ring Protect Basic" or "Ring Protect Plus" subscriptions. However, Ring limits the coverage to one camera and one chime, as the manufacturer calls its alerts, in the Basic subscription. So if you're already using one of the manufacturer's smart doorbells, you'll already have to sign for the Plus subscription when you buy the Spotlight Cam.
Cost overview Ring Protect plan
| Plan | Monthly payment | Annual payment |
| --- | --- | --- |
| Basic | $3.99 | $39.99 ($3.33 per month) |
| Plus | $10 | $100 ($8.33 per month) |
This is a bit annoying, but the subscription also extends the warranty of the smart home products. However, the fact that Ring even locks basic functions like person recognition, the display of images in notifications and photo captures behind a paywall is annoying. Here, Amazon forces a subscription on you by artificially cutting simple functions. At the same time, Amazon's cloud offering lacks clever features like facial recognition. Other manufacturers like Google and Eufy can recognize who exactly is in front of the lens in the camera image.
What I have to give Ring Spotlight Cam credit for, however, is the many settings options. You can adjust the sensitivity of the motion detector or snooze the detection for certain periods of time. Or you can hide zones in your garden where a wind chime keeps spinning, for example. Schedules can then be used to implement a function that many cameras lack: You can deactivate the camera during the day—and at any time of day.
A detail for experienced users: Since Ring does not use protocols like RTSP, you cannot use the camera with third-party software. Amazon maintains its walled garden and only allows access via the Ring app or its own systems via a web browser.
Picture quality & audio
Ring equips its Spotlight Cam Wired with a 1080p image sensor. The field of view is sufficiently large with a horizontal coverage of 140 degrees and a vertical coverage of 78 degrees. The camera also has a night mode. A two-way audio system also allows you to communicate with mailmen via the camera. As a deterrent, you can activate a loud warning signal at the touch of a button.
What I liked:
Night mode with color calculation + lamps.
Practical pre-recordings.
Two-way audio.
Large field of view.
What I disliked:
Picture quality only average.
No swivel and tilt function.
With a Full HD resolution, the Ring Spotlight Cam Wired offers you the minimum standard for security cameras in 2022. The resolution is sufficient for a rough look into the garden or my kitchen—but the sharpness of the recordings is not sufficient for detailed zooming. Although the Ring app offers several zoom levels, it is not really possible to recognize people or objects accurately.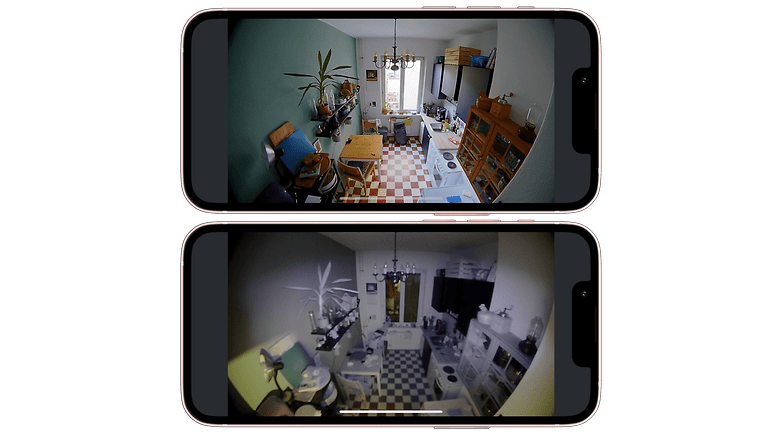 However, I was quite convinced by the two different night modes. The more inconspicuous of the two illuminates the camera image via infrared lamps and then converts colors into a black-and-white image. Both the quality and the area covered are about on par with the competition. The fact that Ring installs two lamps on the camera to illuminate the video image is also a big advantage at night. This is because the image looks much more natural than when viewing the infrared video material.
The wired model has a distinct advantage over its battery-powered brother: since Ring doesn't really have to pay attention to saving power, the camera also records a few seconds before any detected movements or events. A large field of view supports the claim that Ring's video camera reliably detects events. You only have to do without motors for turning and panning.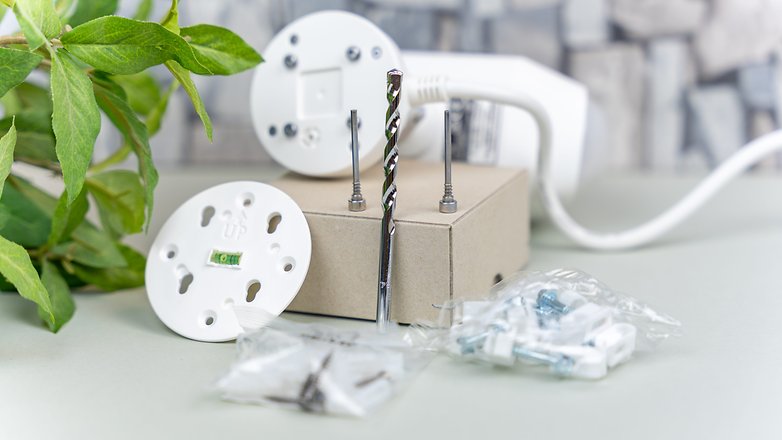 Ring equips its camera with a microphone and speaker for communicating with mailmen or deterring burglars. You control the two-way audio via your smartphone, where you'll find two buttons for calling and hanging up in the live camera image. On the same screen, you can also fire off a loud 110-decibel warning signal that will scare uninvited guests and, in the best case, chase them out of the garden.
Power supply
While many security cameras have battery life information at this point, the Ring Spotlight Cam Wired does not. It must be installed wired , and so you don't have to worry about charging the camera.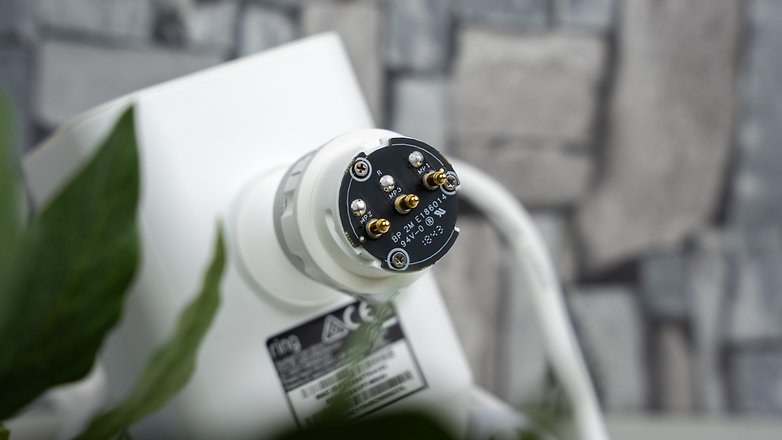 Final verdict
With the Spotlight Cam Wired, the Amazon subsidiary Ring not only offers a security camera. Thanks to motion detectors and very bright LED lights, the product also acts as a burglar deterrent, multifunctional garden light, or trigger for other smart home actions. Thus, the model offers real advantages over many competing products and, with prices below $190 (as of December 2022), is also cheaper than many floodlight models for outdoor use.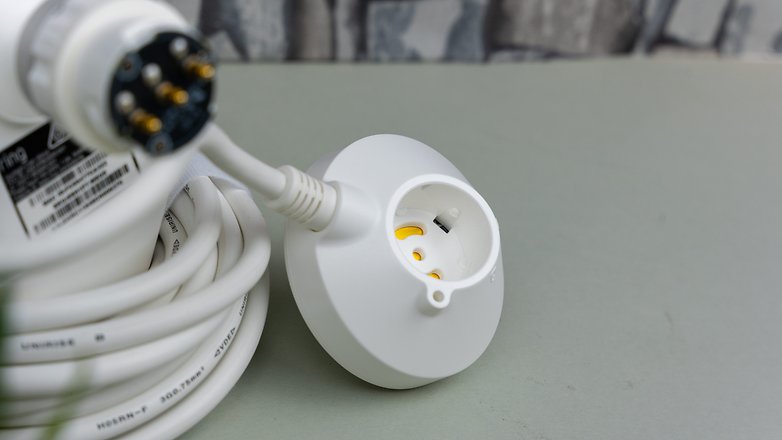 However, the fact that it only comes with IP64 certification as an outdoor camera is incomprehensible. However, the artificial restriction of the range of functions is particularly annoying in continuous operation if you do not want to subscribe to Amazon. If you want to build up an ecosystem of security products, you have to buy the expensive Protect Plan Plus, since the manufacturer limits the number of supported cameras in the Basic model to one device. This will cost you at least 100 dollars per year.
It is also noticeable that Amazon cannot offer facial recognition despite its strong market position in cloud computing. The security camera is inferior to models like the Google Nest Cam (review) or the eufyCam 3 (review) in this respect. Demanding users will also lack support for protocols like RTPS—the Ring Camera can only be operated via Amazon's own systems.