Philips Hue Secure: Signify Introduces Total Monitoring System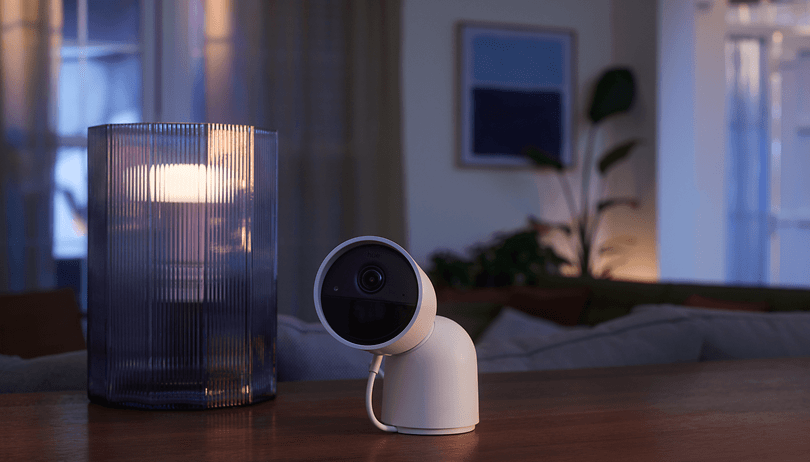 At this year's IFA, Philips Hue presented once again more new products to the masses. First and foremost, there is the Philips Hue Secure, an entirely new product category that has caused quite a stir. Signify combines surveillance cameras with smart lighting and contact sensors, while giving users control via an app.
Philips Hue intends to tap into an entirely new market with its newly introduced "Philips Hue Secure" product range. At IFA 2023, the company will showcase several of its cameras that were designed to provide added security in the home.
Philips Hue Secure: Always keeping an eye on your home
There are so many surveillance cameras on the market at the moment, but Signify wants to set new standards in this department as well as in smart lighting. Of course, the surveillance system will also focus on light, with a focus on data security as well. First things first: The Philips Hue Secure camera will arrive in both wired and battery-powered variants. There is also a floodlight version of the camera and a contact sensor.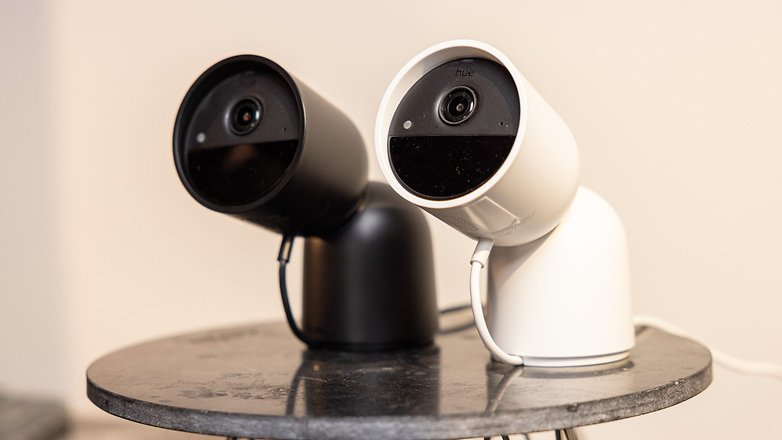 The cameras offer crisp video via live stream in 1080p, including a night vision function. This allows you to have your home under surveillance at all times, in real-time, both inside and outside. If there is any motion detected, you will immediately receive a notification on your smartphone.
For instance, if you see a person jumping around your garden with no business being there, you can trigger an alarm with a tap of your finger on your phone. The alarm is a combination of light and sound that will hopefully scare the intruder away.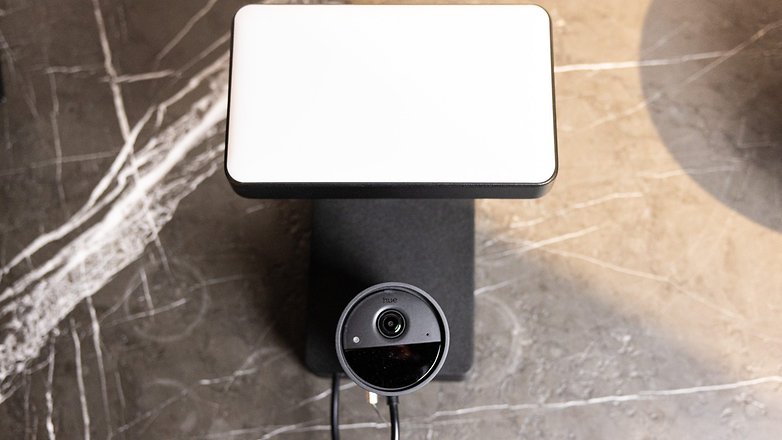 If, on the other hand, it is someone you know, you can greet them via the intercom. When it comes to the transmitted image, it is important that everything is encrypted end-to-end to ensure you are the only one who can see the live stream, snapshots, and video clips. Alternatively, you can also assign authorized parties to view those, the choice is yours.
The cameras are available in black and white colors, and you can purchase a stand for them at an additional charge. Another cool feature is the camera mount with a ground spike, which allows you to position the camera around the garden for added flexibility. Imagine staking out in a bush or flower bed, partially camouflaged by the surrounding environment!
While the normal camera is suitable for both indoor and outdoor surveillance, the floodlight camera was specifically developed for outdoor use. Once again, we have a selected viewing area to work with, whether it is the driveway, garden, or patio. If a light alarm is triggered via the app, the floodlight illuminates a large area in a predefined color, be it white or, if you prefer, red, for a more dramatic approach.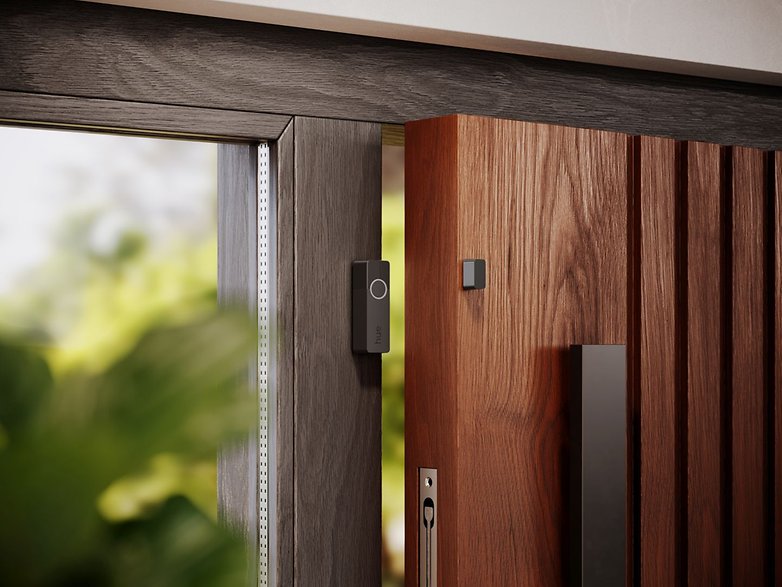 The new Secure range is rounded off by a contact sensor, which is also available in black or white colors. The two-part sensor can be easily attached to doors, windows, or even cabinets. If a window or door is opened, you will receive a notification on your phone. This always keeps you in the loop, be it someone opening your patio door or your kids staking out at the candy cabinet in secret. They can try, but they will certainly fail!
Of course, you can also use the sensor to switch certain lights on when you enter the bathroom.
The "Philips Hue" app gets a Security Center
In order for all of the above to work with your Philips Hue app, it will require a major update. That is why it will now be equipped with a Security Center which you can use to control your security system remotely.
Whenever you receive a notification, you can decide within the app itself on the next course of action. Do you want to trigger a light or sound alarm? Or would you prefer to contact a pre-assigned contact or even the police? You can do this as well as determine the camera settings in the app itself.
For instance, you have two modes that prevent you from unsolicited filming. You can hide the neighbor's garden so that events there are not considered and your neighbor can also enjoy his/her right to privacy.
Alternatively, you can use the Activity mode, which ensures movements in selected areas in the field of view do not trigger a notification every single time. This is very helpful when the camera detects passing cars or having picked up the flag in the garden fluttering due to the wind.
When showing off its system, Philips Hue placed a lot of emphasis on your data's security. As mentioned earlier, it's all encrypted end-to-end and cannot be viewed by third parties at all. Signify offers the basic features of its service for free, but for selected features, you will need the new Hue Secure subscription. These features include the activity zones as mentioned above.
The basic plan costs you $3.99 per month and lets you store video sequences of recorded events for up to 30 days. If you opt for the more expensive Plus plan, you can even store them for 60 days.
Philips Hue Security: Price and availability
Of course, we will also be informed about the price of these new devices and subscriptions. Do take note that the US pricing has not been announced yet. The company has shared the following information so that you can weigh your options before purchasing:
Philips Hue Secure wired camera in black or white (starting fall 2023) MSRP: $199.99/$229.99 (with stand)
Philips Hue Secure battery-powered camera in black or white (starting fall 2023) MSRP: $249.99
Philips Hue Floodlight Camera in black (from Q1 2024) MSRP: $349.99
Philips Hue Secure contact sensor in black or white (starting fall 2023) MSRP: $39.99 (single pack)/$69.99 (double pack)
Philips Hue Secure camera mount with ground spike (starting fall 2023) MSRP: $39.99
Philips Hue Secure stand in black or white (starting fall 2023) MSRP: $49.99
Philips Hue Secure low-voltage outdoor cable (starting fall 2023) MSRP: $29.99
Philips Hue Secure fuse cable (starting fall 2023) MSRP: $14.99
Philips Hue Secure Basic Subscription (starting fall 2023) MSRP: $3.99 per camera (month)/$39.99 per camera (year)
Philips Hue Secure Plus Subscription (starting fall 2023) MSRP: $9.99 for multiple cameras (month)/$99.99 for multiple cameras (year)
What do you think about Philips Hue Secure? Do you think the prices are reasonable enough? Do you perhaps already have Philips Hue products in your home and are excited about being able to purchase the new products, or would you rather stick with your current surveillance system?