Save $400 on a Mega Power Station With 5 kWh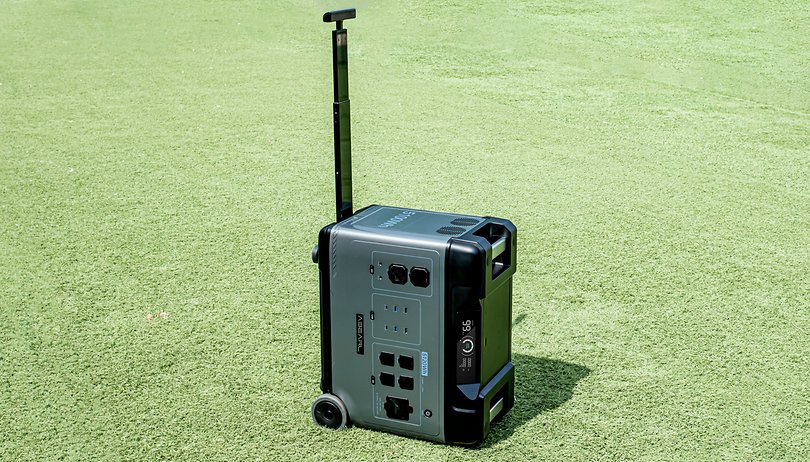 Are you looking for a power station with an extremely high capacity? Then you should take a look at the Oukitel P5000, which can supply an entire household with energy for half a day with 5,120 Wh. Currently, the Powerstation is discounted by a whopping $400 on Amazon compared to the MSRP and thus only costs $3,099.00.
10,632 kWh. That's how much energy the average household in the USA consumes without hot water and heating, according to the U.S. Energy Information Administration. The Oukitel P5000, therefore, stores enough power for almost 12 hours of standard operation. If you want to save energy, you will of course get much further. For example, you can supply an average 300-liter fridge with electricity for about two weeks with the power station.
The maximum output power is 2,200 W, and short-term load peaks of 4,000 W are even possible for a second. The latter is important, for example, to be able to cushion high starting currents of heavy tools. With 2,200 W, you can supply the vast majority of electrical appliances in your household or office with energy—from waffle irons to microwaves. In UPS mode, i.e. as an uninterruptible power supply in the event of power failures, the P5000 manages a maximum of 2,000 W.
Charging via an AC 120V outlet is supposed to work with a maximum of 1,800 W within three hours, which is really fast for such a large power station. The power station can manage up to 1,000 W via the solar input—i.e. a maximum of 15 A at 12 to 120 V. Included is an adapter for the XT60 port, which offers two standard MC4 connectors for your solar panel. This way, you can also use the P5000 as a storage unit for a large balcony power plant—however, due to the lack of a feed-in function, you will have to draw the power from the sockets.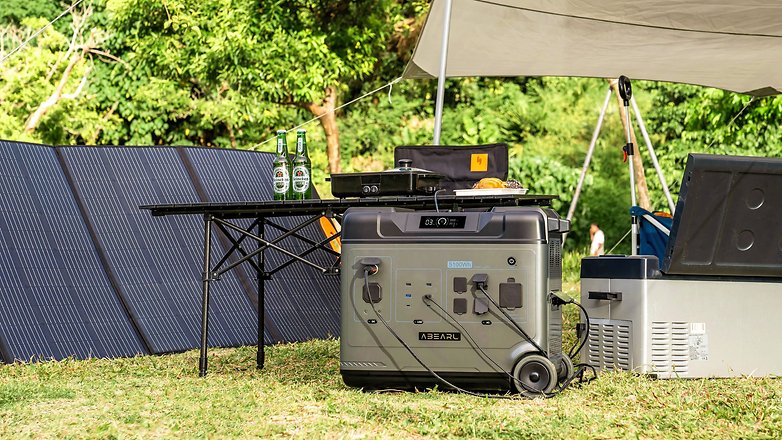 Thanks to LiFePO4 technology, the durability of the battery cells should not be a problem. According to Oukitel, the cells still have a capacity of at least 80% even after 3,500 charge cycles. By the way, the manufacturer's warranty for the power station itself is two years. And speaking of time: Even though the brand is not so well known stateside, Oukitel has been around for more than ten years. In an interview with nextpit, the manufacturer promises to strive for customer satisfaction in the long run.
Of course, so much capacity also has its weight: the P5000 weighs around 114 lb (52 kg). For easier transport, there are two casters on the underside and—directly opposite—a telescopic handle that can be pulled out. So, you can at least move the power station well on a fairly even floor.
The cheapest offer for the Oukitel P5000 is currently available on Amazon and the Oukitel online store. The power station has never been this cheap before.
---
This article is part of a cooperation between nextpit and Oukitel. This cooperation has no influence on nextpit's editorial opinion.