Nothing Intros Black Ear (2) and Noise Cancellation to Ear (Stick)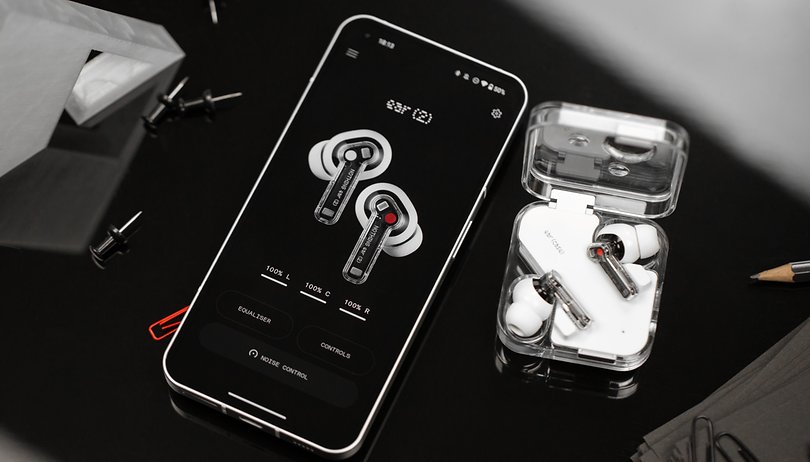 Ahead of the Nothing Phone (2) announcement on July 11, the UK-based startup is introducing a black edition for the Ear (2). At the same time, they are also rolling out important software updates to its wireless headphones lineups that add noise cancellation feature to the Ear (Stick).
It was earlier leaked by WinFuture's Roland Quandt the existence and pictures of the black Nothing Ear (2) buds. So, it gives little surprises when Nothing finally unveiled the 2nd gen transparent Ear (review) in its new paint job today.
Nothing is boosting the Ear (2)
In addition to the new hue for its flagship ANC-powered buds, Nothing is releasing a new Nothing X firmware with version 1.0.1.101 for the model. The update primarily refreshes the settings and improves the advanced equalizer section by presenting an advanced 8-band equalizer and EQ curve for users to customize.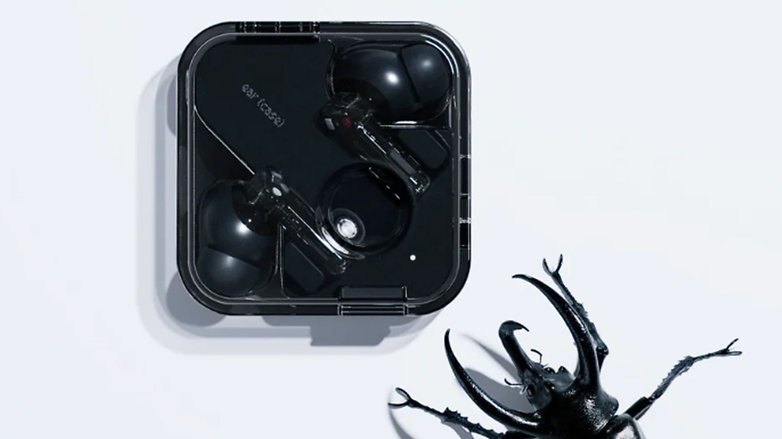 Furthermore, Nothing is now allowing shareable equalizer profiles, which a user can share by generating a QR code. The software update together with these features is also available for the Nothing Ear (Stick) that our colleague Benjamin reviewed last year.
Other Ear (2) improvements that were mentioned in the release notes include adjusted volume levels of prompts, optimized battery life when simultaneously using the LHDC 5.0 codec and Personal Sound Profile, and better Bluetooth connection, among others.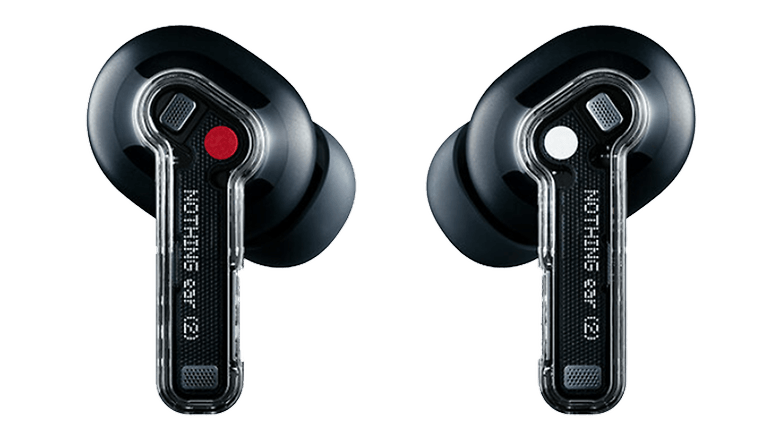 Activation of noise cancellation for the Ear (Stick)
Exclusive for the Ear (Stick) in version 1.0.1.85, Nothing incorporates a noise reduction function. This is a custom noise-canceling mode that the company built for the Ear (stick) rather than a standalone ANC. It also explains that the noise-blocking performance is only modest and not comparable to what can you get from premium in-ears.
More importantly, Nothing said that activating the feature on the Ear (Stick) could greatly reduce the battery life of the buds. It added that users can downgrade and go back to the older build using the Nothing X mobile app for Android phones and iPhones if they wish to do so.
If you want to check whether the update is already available, connect your earphones to your handset and open the app. Subsequently, head to the Device Settings > Firmware update.
Are you a Nothing user? Have you already updated your Nothing earbuds? Tell us your experiences in the comments.