Common Nexus 5 problems and how to fix them
Update:

New Marshmallow solutions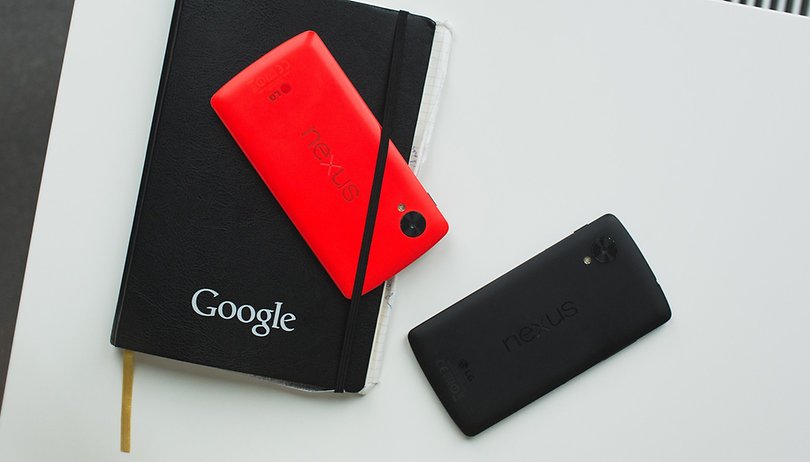 Now that the Nexus 5 has made the jump to Android 6.0 Marshmallow it's time to take a look at some of the issues the update brought with it and how to fix them. No Android update is perfect and, as always, there is no shortage of Android Marshmallow problems to work through following the jump to Marshmallow. Let's take a look at some common Nexus 5 problems and how to fix them. As more people get Marshmallow on their devices, we'll add to the list of solutions and workarounds.
How to fix Nexus 5 Android update problems
The problems below generally relate to the latest version of Android, but some are persistent bugs that have carried over from older Android versions. The solutions will be the same for whichever version of Android you're using, however.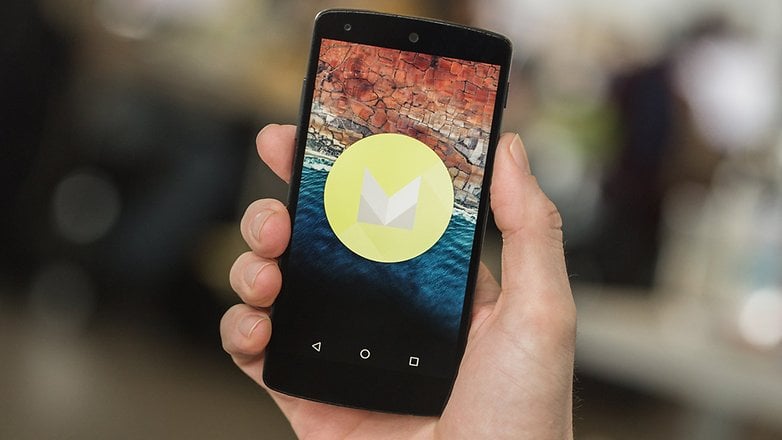 But keep in mind that some bugs will have been patched in later Android releases, so make sure you have the latest firmware available for your device before you try anything else. Go to Settings > About Phone > Software Update to check whether there's an update available.
Jump to a specific Nexus 5 problem and its solution by hitting the links below:
But first, back everything up
As always, you should always make sure you have a done full backup before you start troubleshooting Nexus 5 problems. You can follow our guide on how to back up Android or make use of Google's default backup option, which can be found in the settings under Backup and Reset.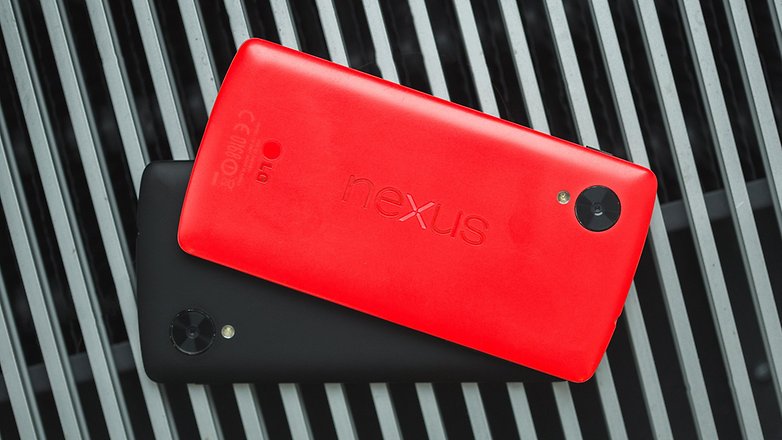 Nexus 5 battery drain
As with all Android updates, battery drain is usually the most immediate problem you'll have to deal with. So if you're suffering Nexus 5 battery drain following the update to Marshmallow, never fear. You're not alone. Fortunately the solution is quite simple.
You have three options: clear your app cache, clear your system cache or do a reset. These are guaranteed to clear up any Lollipop leftovers that might be causing excess battery consumption. The first step is to clear your app cache. To do this you can go to Settings > Storage and USB > Cached Data > OK.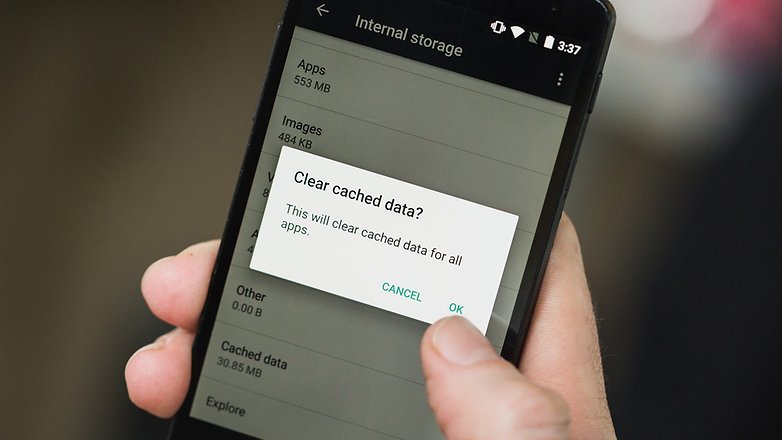 If your Marshmallow battery drain persists, the next step is to clear the system cache. Turn your Nexus 5 off, press and hold Power and Volume Down to access the Fastboot menu and use the volume buttons to highlight Recovery Mode. Press Power to select.
You'll see the robot with No Command beneath it. Hold Power and press Volume Up once to access Recovery Mode. Use the volume buttons to highlight Wipe Cache Partition and press Power to confirm. Highlight Yes and press Power again. Once you've wiped the system cache you can reboot.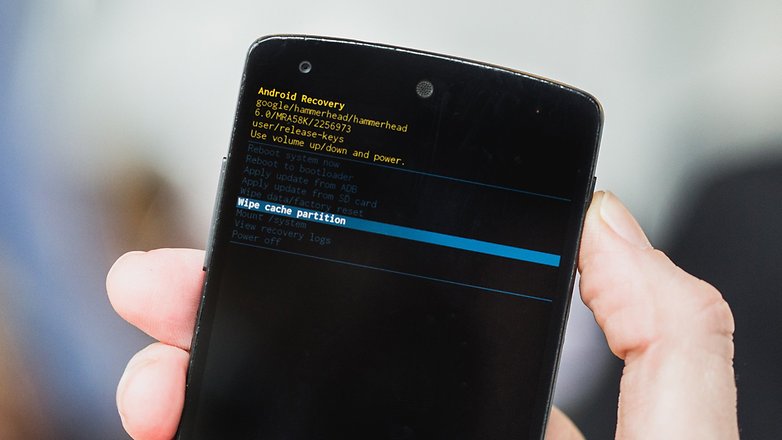 If you're still having Nexus 5 battery problems after the cache wipes, your next step is to back up all of your important data – you can follow our guide on backing up Android – and then do a factory reset, either through the Backup and Reset section in the Settings or via Recovery Mode. Then just restore your apps and data and your battery drain problems will be history.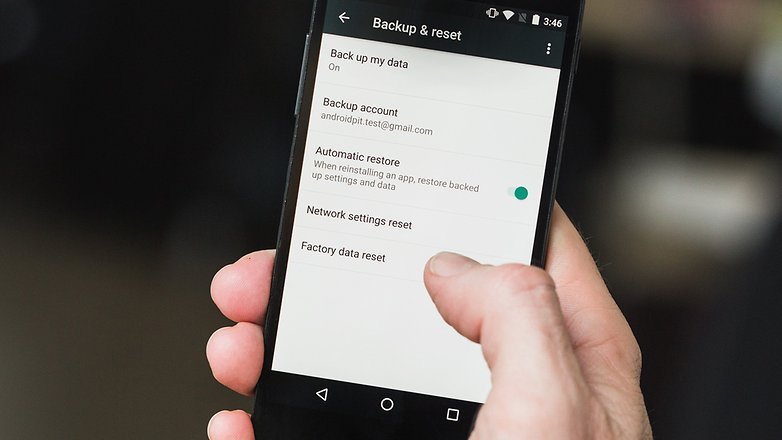 Nexus 5 Wi-Fi problems
Another staple of the Android update problems buffet is all-you-can-eat Wi-Fi connectivity problems. This was a very common Lollipop problem and an equally common KitKat problem, so it's par for the course. If your Nexus 5 Wi-Fi connection is not stable or won't connect at all, there's a few things you can do: toggle Airplane Mode on and off, forget and reconnect to your Wi-Fi network, toggle mobile data on and off, or reboot your phone.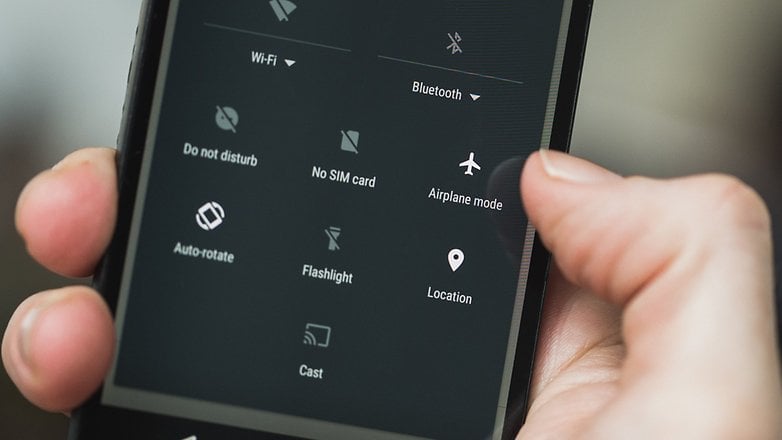 Another possible solution is to change your Wi-Fi frequency from automatic to either 2.4 GHz or 5 GHz in the Advanced Wi-Fi Settings on your device or to change the frequencies on your Wi-Fi router.
Enter your router address into a web browser on a device that's connected to it (usually 192.168.1.1 or 192.168.0.1).
Enter your router login details (you can find a long list of default router passwords here)
Each router varies, but you'll want to go to the Wireless settings menu (possibly by clicking through Settings or Advanced Settings first), choose the 2.4 GHz or 5 GHz band, then select a channel
As a general rule, channels 1, 6 and 11 tend to work well, while channels 12 and 13 are best avoided.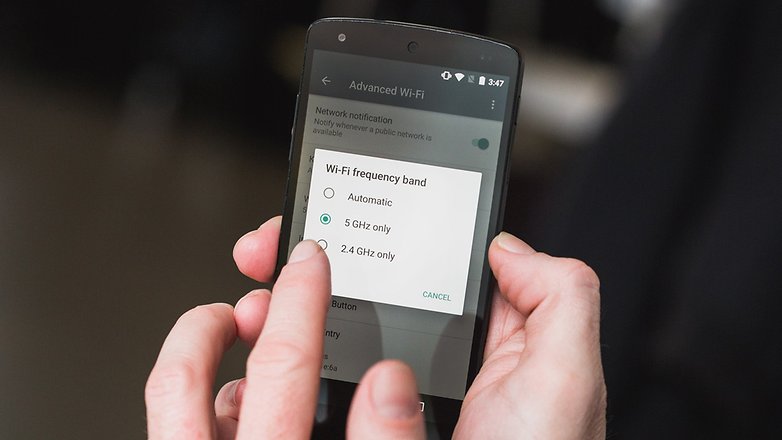 Nexus 5 stability issues
If your Nexus 5 is behaving weirdly after an update, you first need to identify the source of the problem. Work your way through the list of fixes here and see if clearing the cache, looking for the culprit in your installed apps or rebooting solves the problem. If they don't you need to figure out what to blame for your Nexus 5 stability problems.
To see if an app is causing the problem, boot into Safe Mode – easily accessible by long-pressing the Power button and then long-pressing Power Off. Safe Mode disables all downloaded apps so you're only working with what Google gave you and nothing else.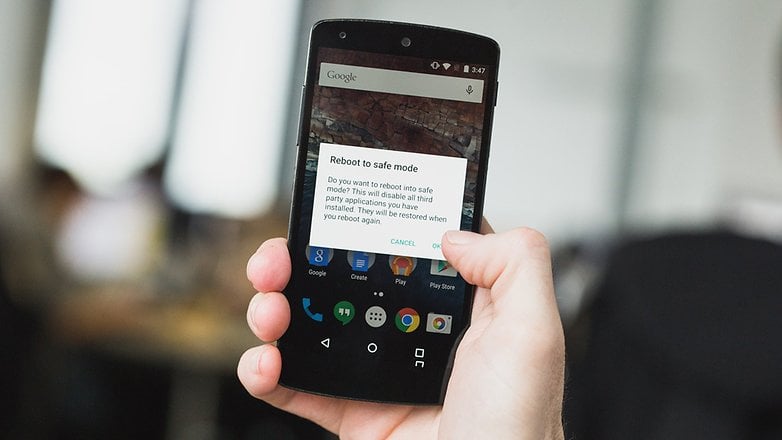 If your problems disappear in Safe Mode you know it's an installed app problem and not Marshmallow-related. The next step is to reboot again (to exit Safe Mode) and then systematically disable apps to find out which one is causing the problem.
If the instability isn't app-related you can start with a reboot. Turn your Nexus 5 off and wait for a minute before turning it back on. If that doesn't help follow the steps in the battery drain section for clearing cache. Your last solution is to factory reset your Nexus 5 or manually install Android Marshmallow.
Nexus 5 won't charge
Android 6.0 Marshmallow is intended to deliver prolonged battery life to the Nexus 5 and for the most part, it does. But strangely enough, charging has become a bit of an issue for some users following the Android Marshmallow update.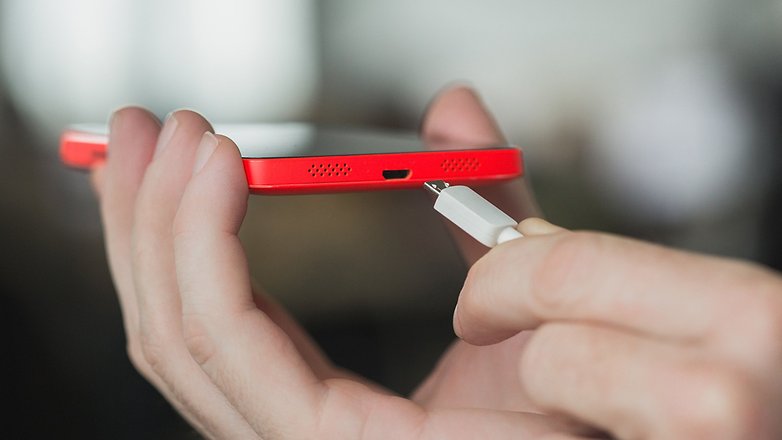 Google's solution to this problem is to do a factory reset, but before you go to that extreme you can try a few of our general charging tips to make sure it isn't related to something else:
If none of these general guides help you out, you should also try to calibrate your Android battery before doing a factory reset. Having said this, a factory reset is nothing to be scared of. It is a very useful technique for maintaining good smartphone health. As long as you back up first you've got nothing to lose and everything to gain.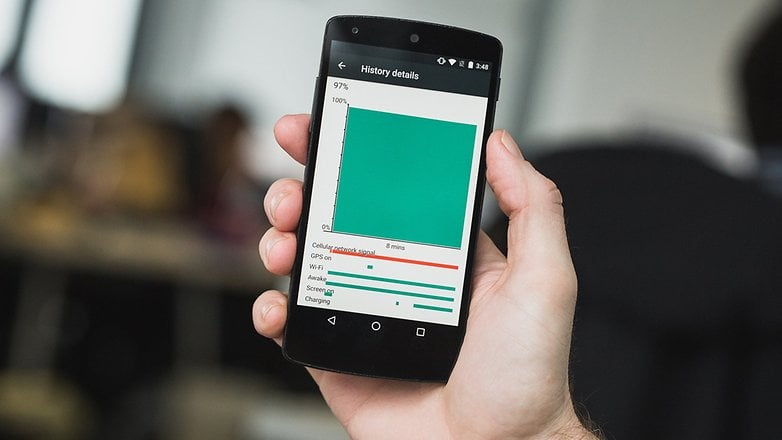 Nexus 5 Bluetooth problems
Just like Wi-Fi connectivity, Nexus 5 Bluetooth problems generally rear their ugly head following most Android updates. The solution here is about as scientific as it is with Wi-Fi problems: toggle things on and off, forget and re-add connections, jump into Airplane Mode and back out again, and generally just fiddle about. Nine times out of 10 that will solve your problem.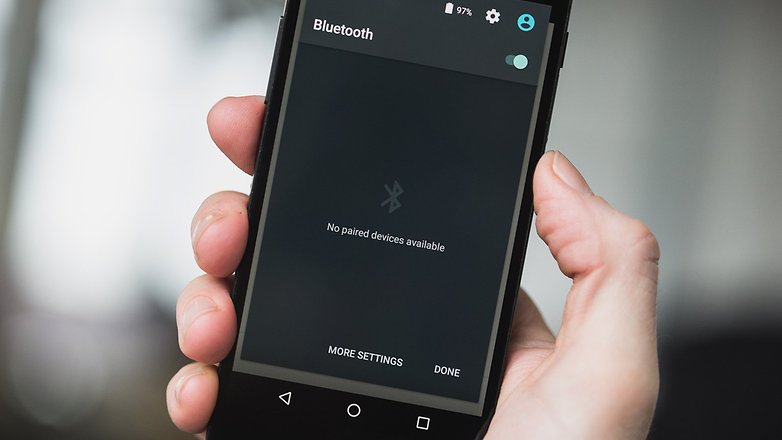 If you're still having Bluetooth connectivity problems, either dropouts or problems connecting in the first place, then you might want to contact the maker of your Bluetooth device to see if it might be related to any associated software. Occasionally all you need is an update to the drivers to solve the problem, depending on the type of Bluetooth device to which you're connecting.
Nexus 5 lags on Marshmallow
If your Nexus 5 lags on Marshmallow, the best thing to do is back up your data and do a factory reset. Some problems are worth fine-tuning, while others require the carpet-bombing approach. Doing a factory reset after a major Android update will clear up 99 percent of the problems that commonly plague users.
Lag or excessive battery drain are so detrimental to your Android experience that doing a reset is definitely the best option. Simply follow our guide on how to create an Android backup and then go to Settings > Backup and Reset > Factory Data Reset > Reset Phone. Once your Nexus 5 has been wiped and restarted, you can restore your apps and data and enjoy a lag-free Marshmallow experience.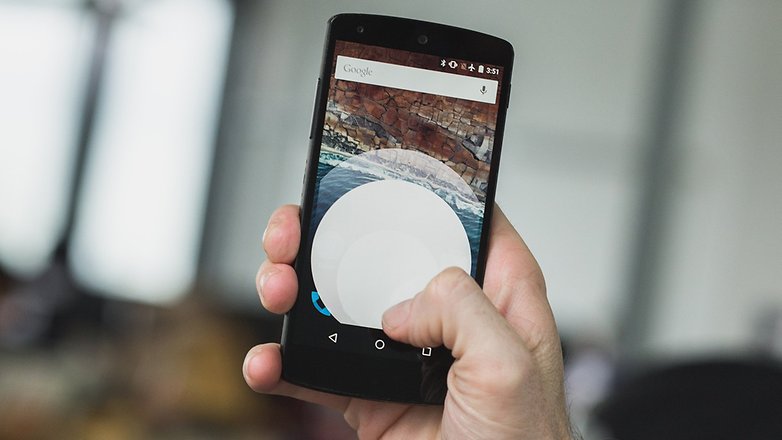 General Nexus 5 problems
If you don't know what's causing your Nexus 5 Marshmallow problems, then there are a few things you can try that might help. First up, turn your phone off for a minute and then turn it back on. Toggle Airplane Mode on and off. Forget and re-add Wi-Fi and Bluetooth connections. Calibrate your Android battery.
Try Safe Mode to see if an app is the culprit. Make sure your apps have all been updated since you updated your Nexus 5 (there are lots of Marshmallow-specific updates coming out for apps at the moment). Try disabling or uninstalling apps systematically to rule app problems out.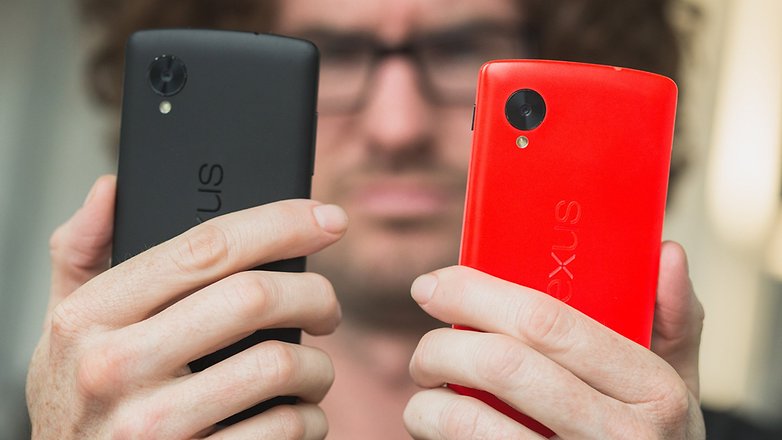 Next, try to clear the app cache and the system cache (as outlined in the battery drain section). If neither of those works you can try a factory reset. If that still doesn't help you can manually install Android Marshmallow on your Nexus. If you're still at a loss you might have a genuine Google problem on your hands that will require an official patch to solve.
What problems are you experiencing? Have you found any other solutions to these Nexus 5 problems?