LG G5: a few neat tips and tricks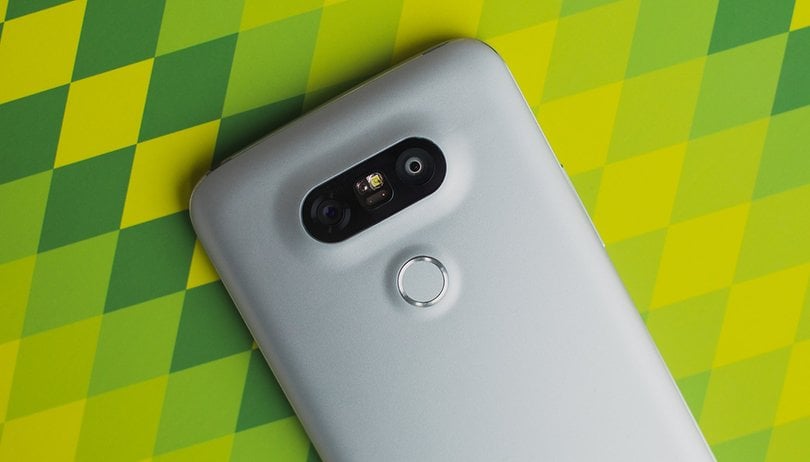 The LG G5 was released a little over a year ago at MWC 2016. With this LG released a high-end modular device that included a range of new and interesting features, but hasn't really been able to capture people's attention in the way LG had hoped. That said, the LG G5 has plenty to offer. Here are a few tips and tricks to help you get the most out of your own modular device.
Shortcuts: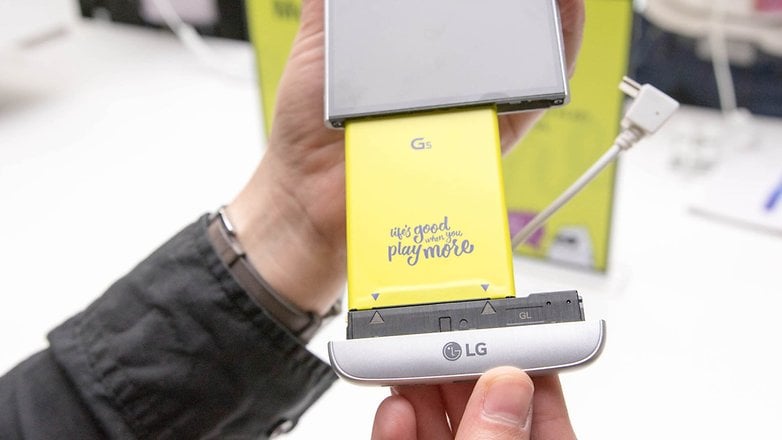 Customization
Use the Smart Settings
One of our favorite things about the LG G5's customization options is Smart Settings. If it isn't already enabled you can turn it on in Settings > General > Smart Settings, and from here you can specify what to do in particular circumstances - so you can tell the LG to launch your music app when you plug in headphones, or to change the sound profile, WiFi and Bluetooth when you arrive or leave home. It's clever stuff.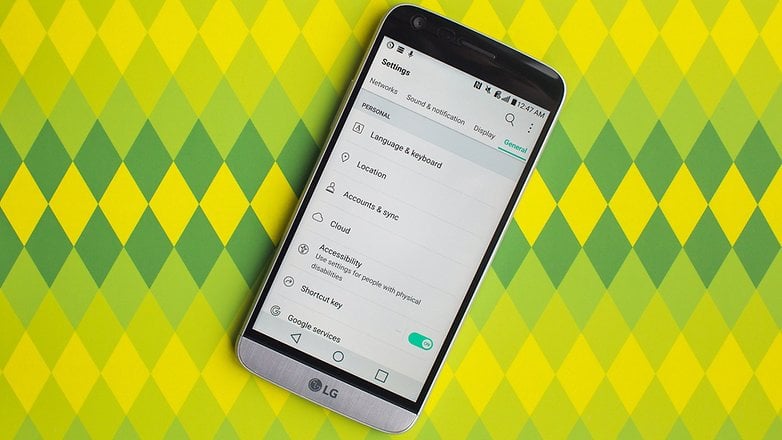 Get the app drawer back
LG doesn't make huge changes to stock Android, but on the G5 you'll notice that instead of the app drawer apps go directly to the home screens. If you'd rather kick it old-school, go to Settings > Select Home > Home screen > Home and select the EasyHome option. That brings the app drawer back, but unfortunately it also makes the text bigger.
If that's a problem, you can always rely on a third-party launcher or download one that is available on LG SmartWorld.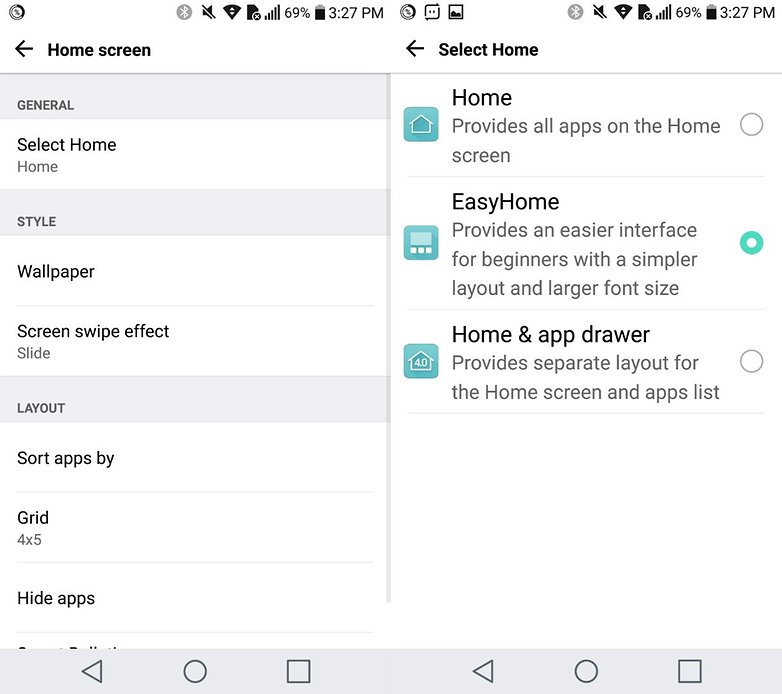 Customize the navigation buttons
The LG G5 shows back, home and recent apps buttons, but you can change that in Settings > Display > Home Touch Buttons. You can re-order the existing ones or add new buttons (there aren't many choices though: Notification, Capture+ or QSlide), and you can have up to five Home Touch Buttons on screen.
You can also decide whether to set the menu background to white or black, and can even change the order of the buttons to suit your own tastes and needs.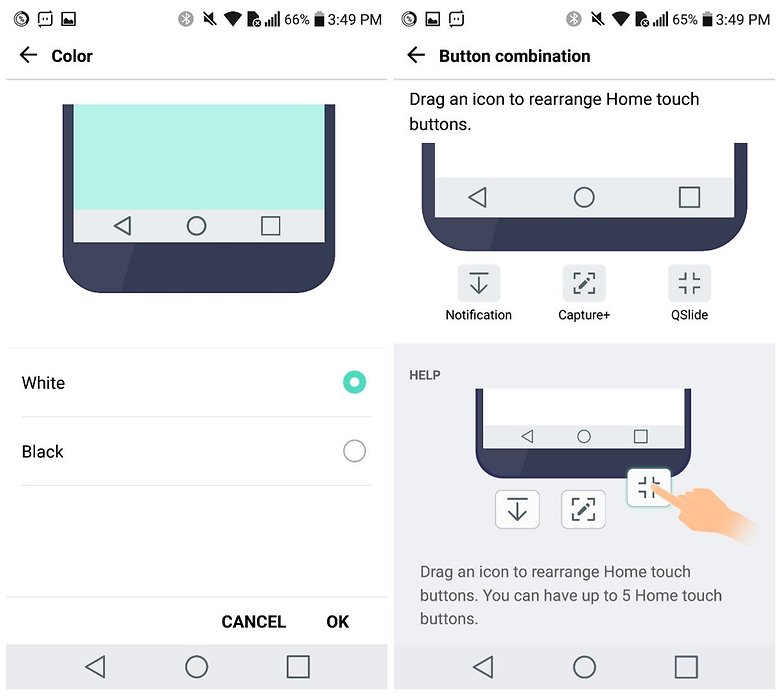 Change the background and appearance
If you don't like the default display options LG have included, no worries as customizing your device is easy. By going to Settings > Select Home > Home screen > Style you'll be able to select a new wallpaper or screen scrolling effect.
In the sub-section Layout you can also decide whether you'd like to display your apps by name or upload date, as well as adjust the grid size so your apps are better distributed across your screen. If you are in the mood for a little spring cleaning, you can also click Hide apps to get rid of those apps you don't want to use. With the recent Nougat update the LG G5 has new themes you can use, with even more available for download from the LG store.
Even accessing these customization options is a piece of cake. All you need to do is press for a few seconds on an empty spot on the home screen and the customization options will open.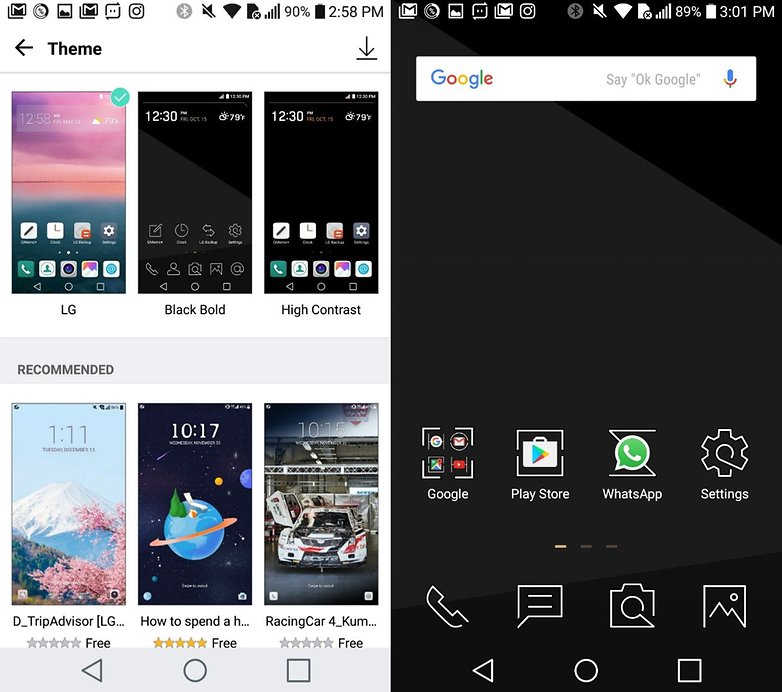 Change the display size
Thanks to the arrival of Nougat you can now resize the screen on your G5. Go to the dedicated menu and click on Display size. Just use the slide bar at the base of the screen and you'll be able to customize the size of the displayed items.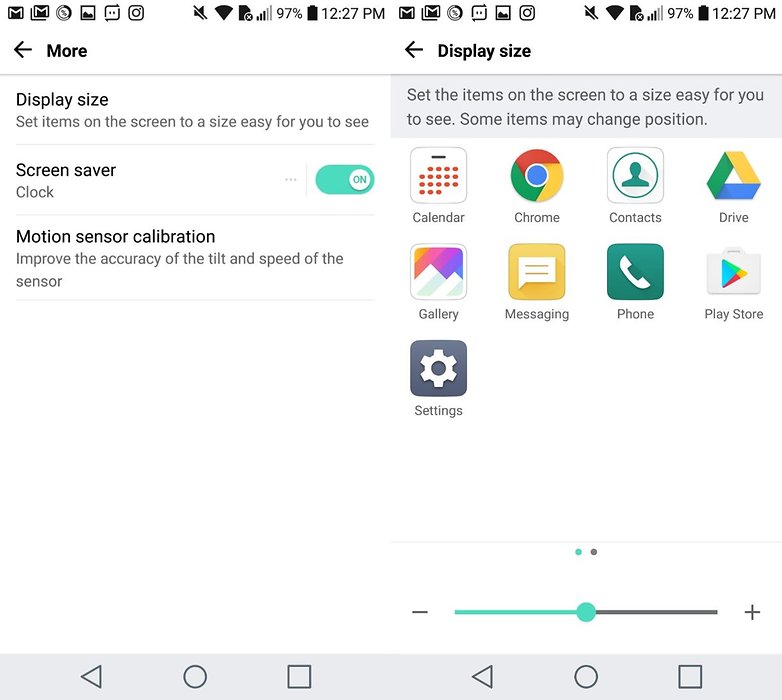 Customize the settings list
Open the Settings and clicking on the three dots in the upper right-hand corner. From there you'll be able to change the menu display. Using the List view option the menu will then take on a more orderly look.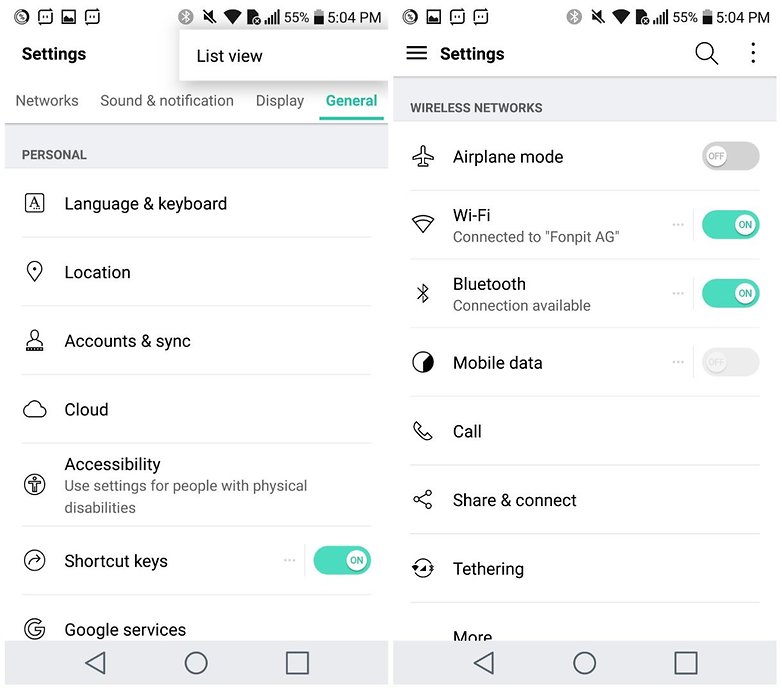 Change the language settings
Here again Nougat has come to the rescue and simplified things considerably. Just access the Settings menu and you can add the system languages you want by a drag and drop.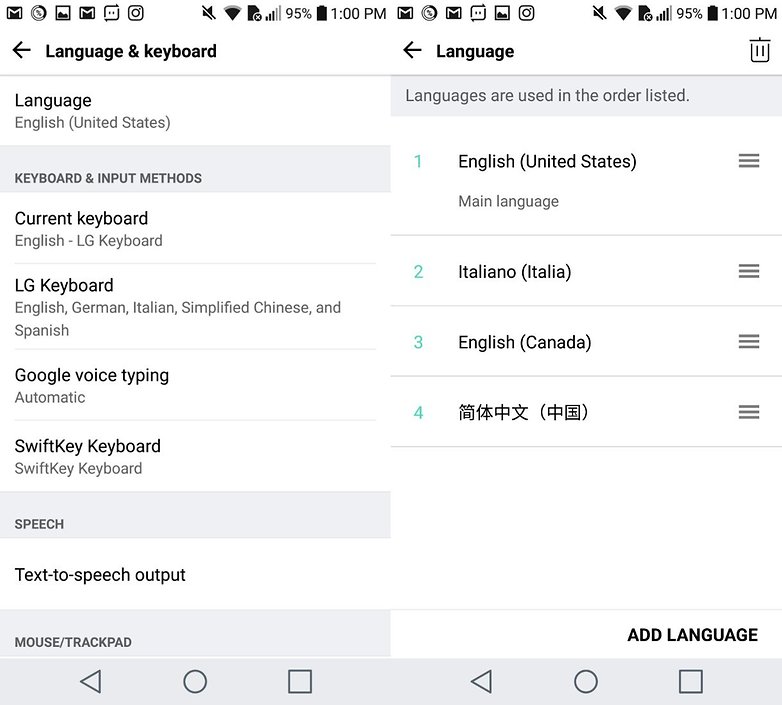 Customize your ringtones
The G5 also allows you to set individual ringtones for all your incoming calls. Through the dedicated function, available on Settings > Sound > Ringtone ID you can decide whether to use a different ringtone for incoming calls from your favorite numbers or any of your contacts.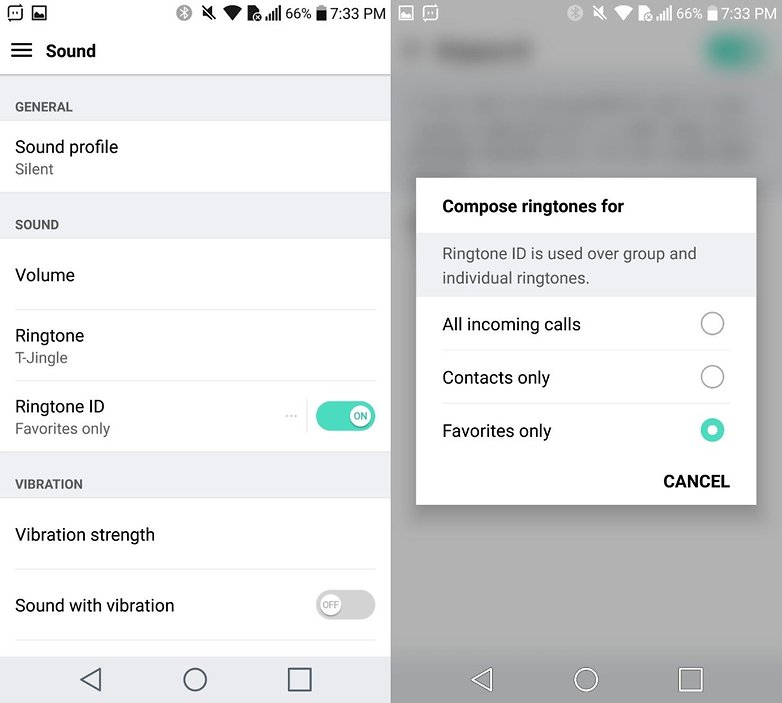 Camera
Take photos with your hand or voice
This is fun: f you're shooting in Auto or Manual mode, tap the gear icon and then the face. This enables the wonderfully named Cheese Shutter, which automatically takes a picture when you say "cheese", "kimchi", "smile", "whiskey" or "LG". Stick with cheese.
If the Cheese Shutter is too, er, cheesy, you can also take a picture with a hand gesture. Hole your hand up with an open palm and you'll see a box appear around it on your LG's screen. Make your hand into a fist and a three-second countdown begins; do it twice and you get four quick shots for fast moving subjects. Remember to move your hand out of the way before the countdown finishes.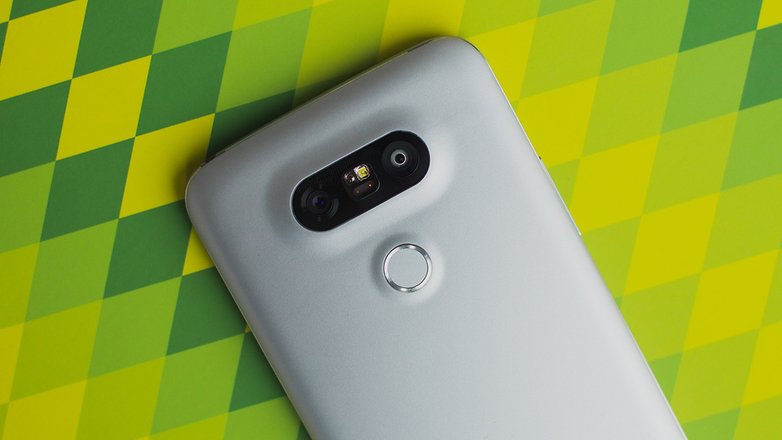 Use the twin cameras to take great shots
Where almost all smartphones have a single rear-facing camera, the LG G5 has two - and that means it's capable of doing very interesting things. There's a standard camera with 16 MP and a normal field of view, and there's an 8 MP one with a wide angle of 135 degrees, which is wider than your eyes' field of vision. You can switch between lenses by tapping the triangular icons at the bottom of the camera app, and it's fun to experiment with each lens to get a feel for what they do. Wide angle shooting is particularly useful for taking group photos and landscapes.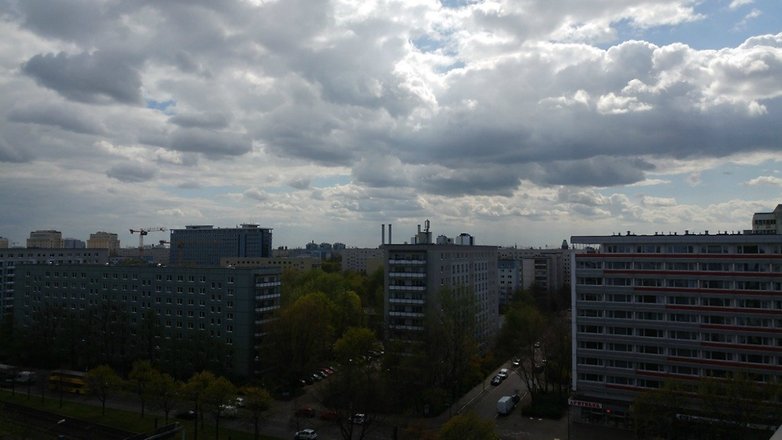 Shoot in RAW
Professional photographers know all about the RAW format: it stores image data without messing with it, enabling you to set things such as exposure and white balance later. Your G5 can shoot in RAW too: just tap the three-dot settings icon in the camera app and select Manual. In manual mode you can also set the shutter speed, aperture and ISO, just like on a "real" camera.
Take a screenshot
There are a couple of ways you can take a screenshot with the G5:
Press the Home button and low volume button at the same time
Slide the drop down menu and click on Capture+. You'll also be able to customize your images with this option.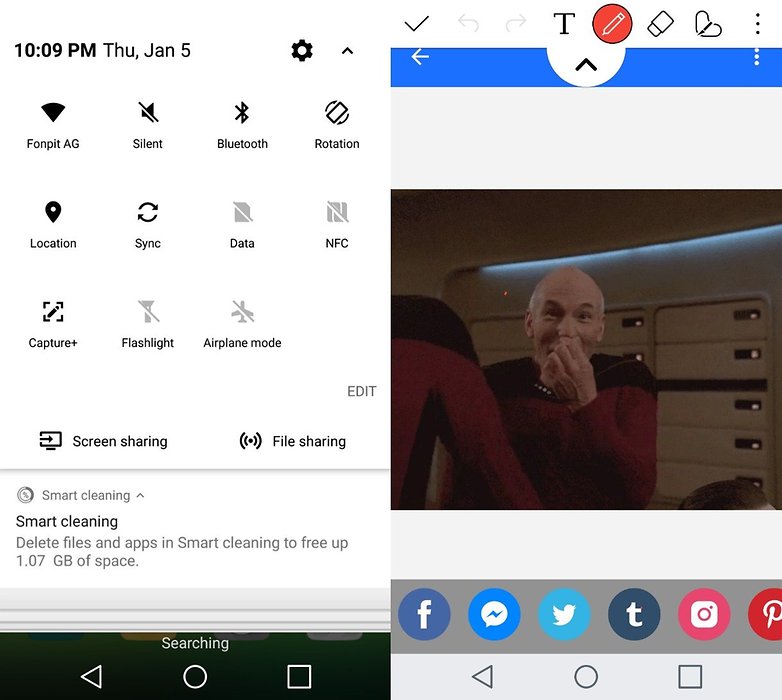 Exploit the wide angle
Thanks to the second main camera of 8 MP and 135 degree lens you are able to capture a wider shot. To do this, just run the camera and click on the icon with three trees. You'll see the display change automatically.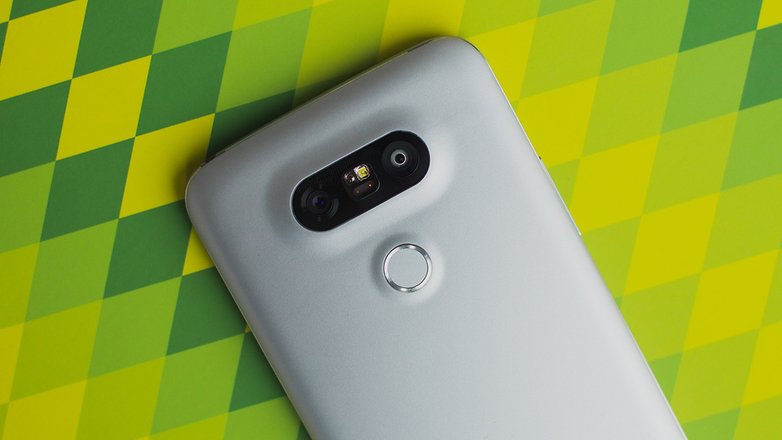 Simplifying the camera interface
You can also decide how much you want to simplify the camera interface for the G5. If you want to get rid of the different items that are displayed on the screen when you open the app, just click on the three dots at the top right-hand corner and click Simple. Alternatively you can use the Auto or Manual modes, which were designed with more experienced photographers in mind.
LG G5 Friends
The launch of the G5 by LG was timed to coincide with the release of a series of new products from the South Korean manufacturer, LG Friends. LG Friends are a series of companion devices for the G5, all designed to enhance the user experience. Two of these devices are the LG 360 CAM and LG CAM Plus.
In addition to giving your device some added photographic tools, the real advantage of the LG CAM Plus is the additional 1,200 mAh worth of battery it will bring to your G5. The addition of high quality speaker also optimizes the audio, but overall the CAM Plus fails to actually deliver on its promise of enhancing the user experience. It is cumbersome to install, and then cumbersome to handle. If you are interested in installing this little friend on your LG G5, you should consider if it's really worth it.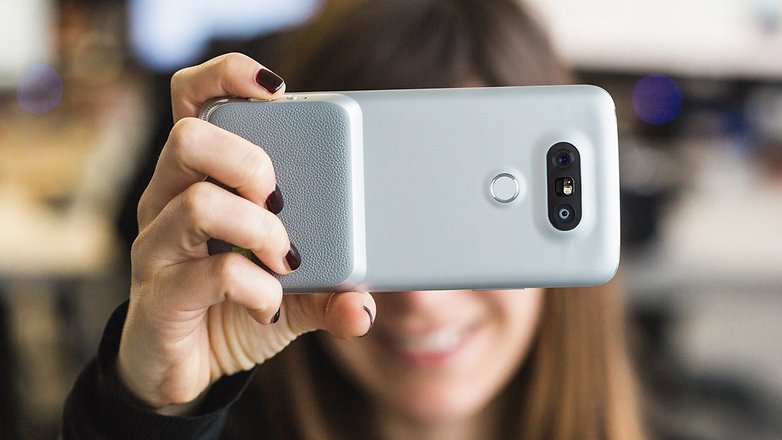 360-degree photos and videos have grown in popularity over the past 12 months, and the LG 360 CAM is LG's attempt to find its place in the market. The 134 gram device has been designed with photo and video enthusiasts in mind, giving you an option of either a 180-degree or 360-degree photo or video. It's currently available on Amazon for $109.99, so it can be seen as a cheaper alternative to the GoPro Hero 5. You can have a look at what the 360 CAM can do here:
Battery
Optimize the battery for games
Games are fun, but they're often battery killers. The LG G5 offers a compromise: if you go into Settings > General > Battery & Power Saving and look for the Game Optimizer, you'll see two options: base and full. Both options reduce the video resolution to get more out of your battery life, and you probably won't notice the lowered resolution; Full Optimization also reduces the frame rate for even more battery saving.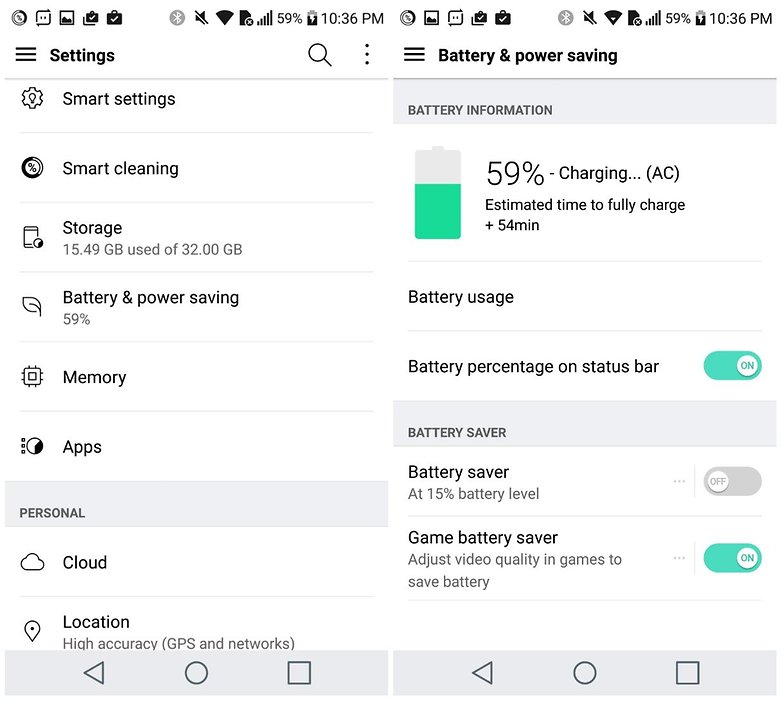 A removable battery
The G5 is one of the few high-end smartphones around to offer a removable battery. To replace turn off the device, click the button located at the bottom on the left side and pull the bottom of the device.
Other neat tricks
Lock your smartphone
There are several ways you can secure your LG G5. By accessing the Fingerprints option from the Settings menu you can record your fingerprint by following the instructions.
Alternatively, all you need to do is click Display > Lock screen > Select screen lock and select a security option. These include a PIN, a password or the Knock Code, which is a touch pattern that will allow you to unlock the screen.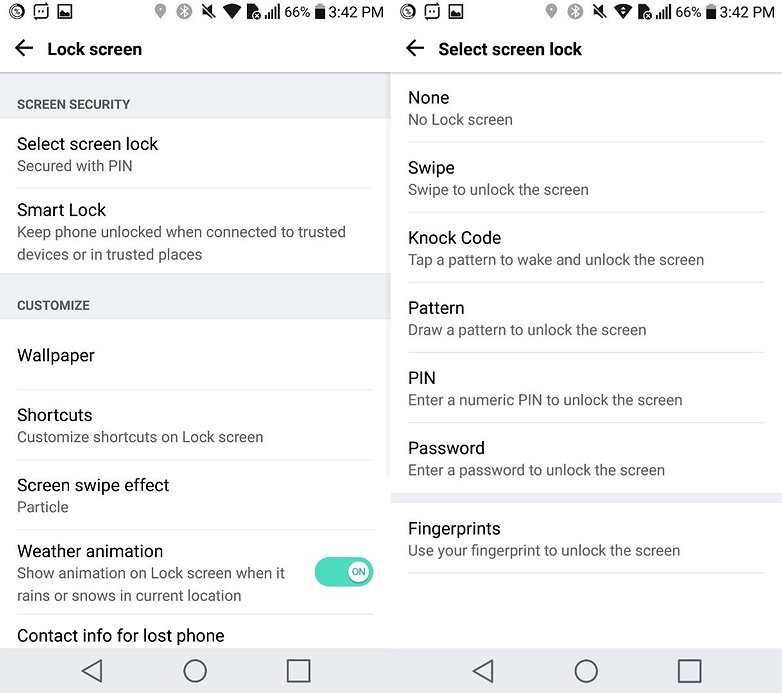 Automatically unlock the device
With the LG Smart Lock, which you can access from the Lock screen settings, you can decide when you automatically unlock the smartphone. This is a very convenient feature you can set your device to remain on for as long as you are carrying it or it can be set up so it remains unlocked for as long as it is connected to another trusted device, like your smartwatch.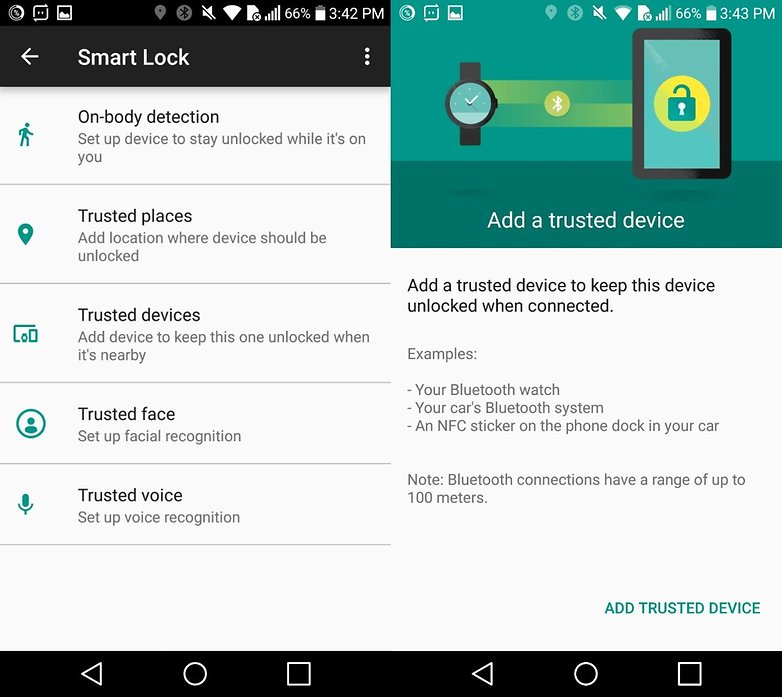 Activate screen with a double tap
To activate the G5 screen you can just double tap the display. This is a neat little trick that offers an added layer of functionality to the device.
Disable bloatware
There are several preinstalled apps on the G5, but this doesn't mean you can't not turn them off. All you need to do is go to Settings > Applications, select the apps you want (or don't want) and click Disable or Uninstall.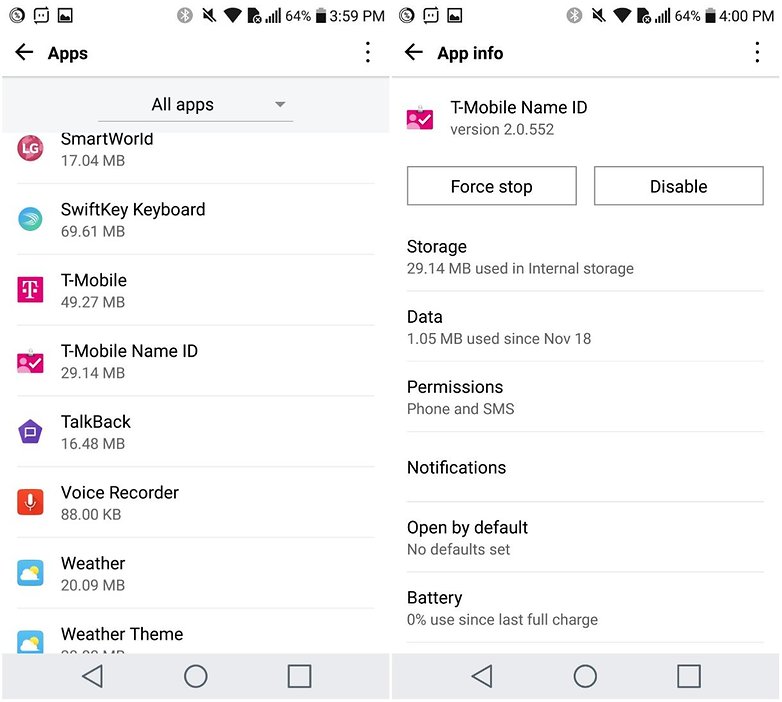 Double click for double quick access
Double-clicking the LG G5 home button brings up the camera app when the phone is locked, and doing the same with the volume up button launches the LG Notes app so you can quickly jot something down when inspiration strikes.
Save mobile data
LG has implemented a dedicated system which enables you to save mobile data, which you'll find by clicking on Settings > Mobile data > Limit networks. This way you can decide which applications should have free access to your mobile data.
Block a phone number
Nougat has made things simpler by also enabling you to block unwanted numbers. It's a feature which you shouldn't have to use every day (at least I hope not!), but with a few taps you'll be able to solve the problem. Just press on the unwanted number and click Block number.
Reject calls by an automated message
Ever had one of those weekends where you've told your boss and colleagues you shouldn't be contacted, but you still received calls? Here LG has come to the rescue with its call blocking and decline function. All you need to do is go to Settings > Call > Call blocking & Decline with message. Now you can decide whether to decline calls with a text message or block numbers.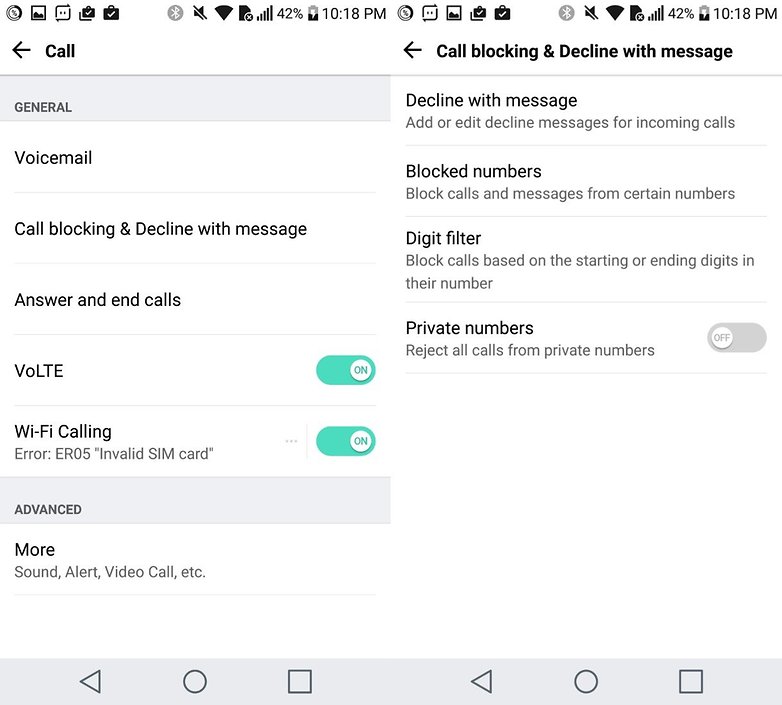 Activate the Do Not Disturb option
Just in case you want to be sure you do not receive any unnecessary notifications, alarms or messages you can rely on the Do not disturb mode. Under Notifications > Select priorities you can manage your options at your own leisure. You can also set things up to create custom profiles so your device automatically activates it on certain days or times, or when your selected contacts try to call you.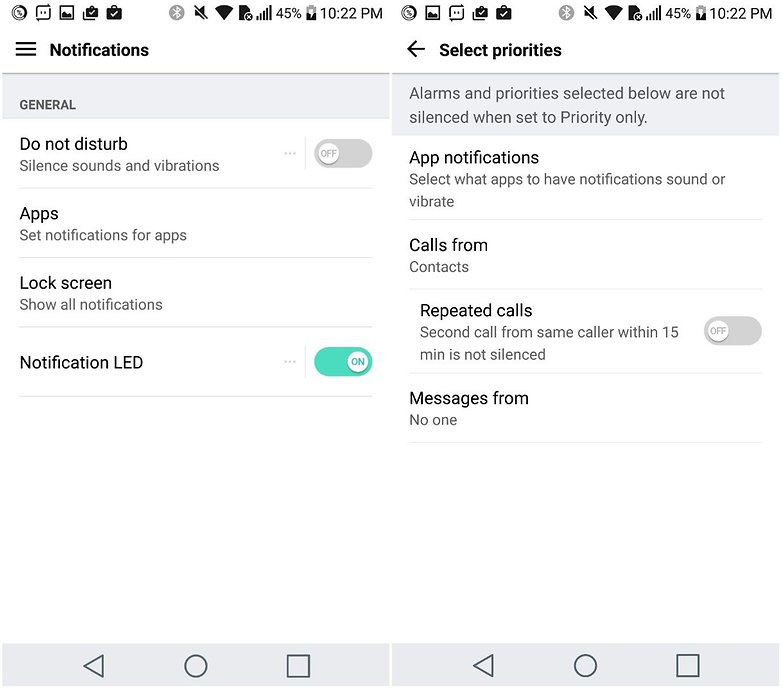 Declutter it
You can clear up your LG G5 in several ways. You can hide apps you don't want to see by going into Settings > Home Screen > Hide Apps, and you can use LG's own Smart Clean feature too. It lives in Settings > General > Smart Cleaning, and it's just a matter of tapping on the data you want to remove and then tapping Clean. Easy!
Save app data with the microSD card
Also, thanks to the crisp Android 7.0, you can choose to store apps on the microSD card rather than the internal memory. This feature, which you can access by clicking on the app from the apps menu is, however, not available for all services. Sorry about that.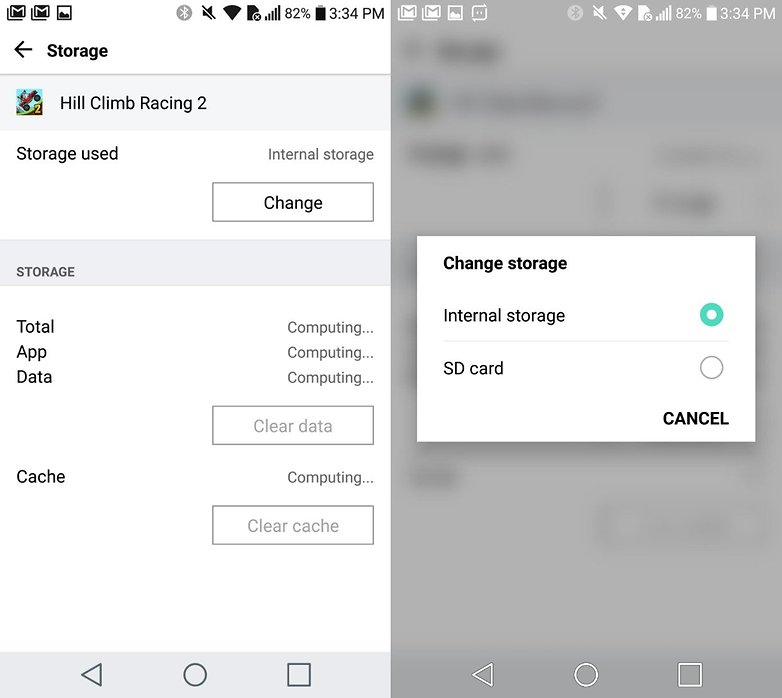 Launch apps with the volume key
By accessing Shortcut from the Settings menu you can set the camera app to launch with the screen locked or off by using the volume keys. By clicking twice on the low volume you can launch an instant Capture+, while to launch the camera you can just do the same but with low volume.
Use the Multi window
The Multi window option allows you to manage two applications simultaneously on the same screen. To activate it, just press for a few seconds on the dedicated multitasking key, and then select the first window and then select the second app. To select, just tap on the app on the Overview screen, or tap the Home button and select an app. You can disable the function with a prolonged double tap on the icon display.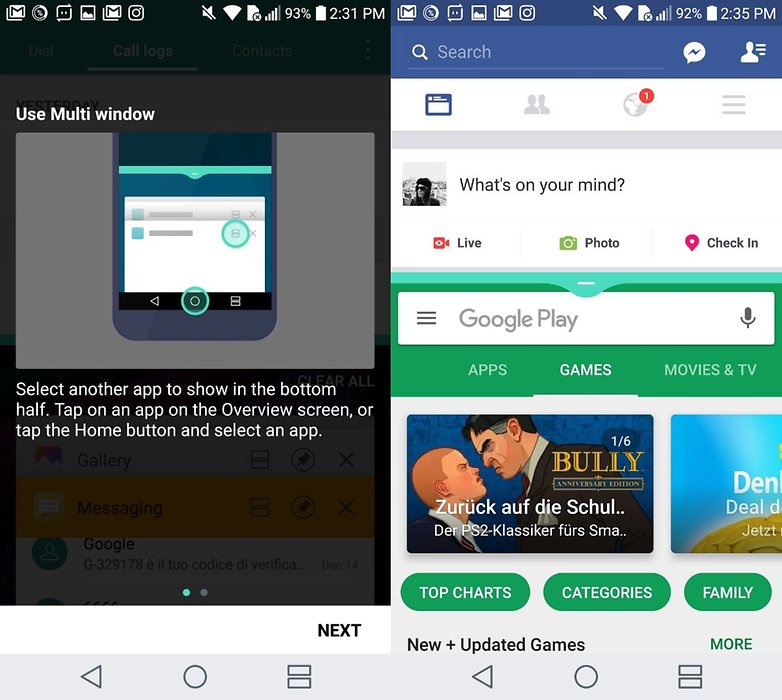 Listen system suggestions
In the settings menu you'll find a section dedicated to tips: click on it to open or close them by pressing the X. This feature handles some specific settings we often forget we have until we activate them.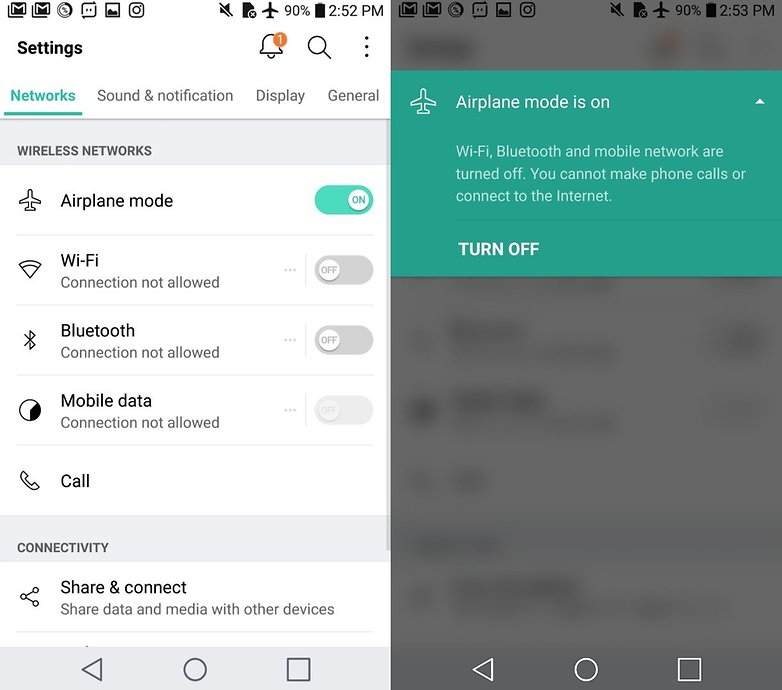 Hiding apps
Have you installed an app on your G5 that you'd prefer to keep hidden from the prying eyes of friends? Before entrusting them with your smartphone, remember to hide them by going to Settings > Home screen > Select apps to hide.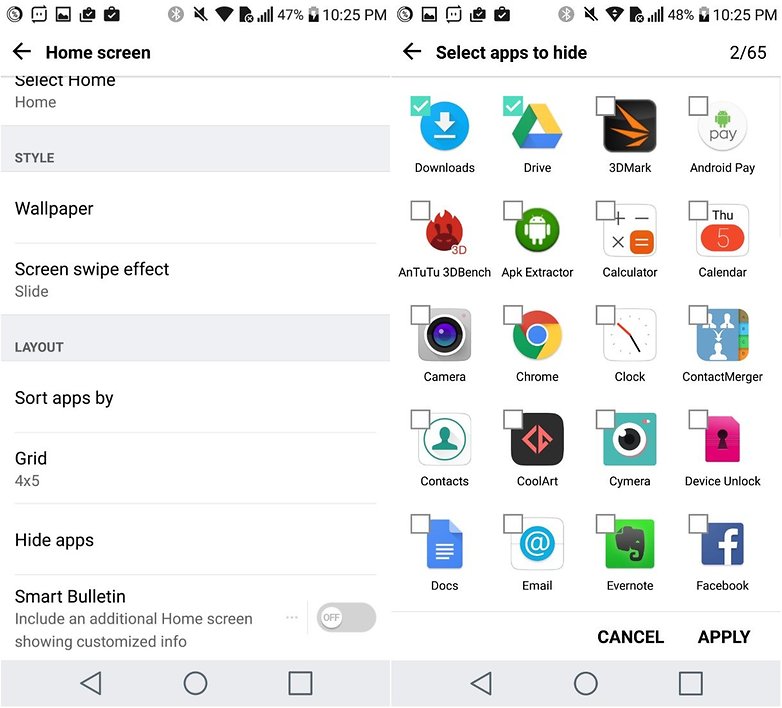 Knock knock
Another clever customization option is Knock Code, which enables you to set a pattern that will unlock the screen without having to turn the phone on. Simply set the pattern and then use it to unlock - but make sure you have at least 6 taps spread over three quarters of the display, or the phone won't accept the new code.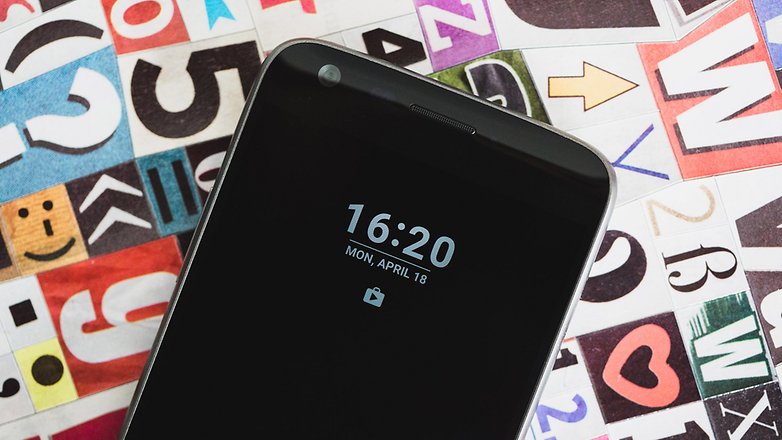 Double-tap for fun and profit
Double-clicking the LG G5's home button brings up the camera app when the phone is locked, and doing the same with the volume up button launches LG's Notes app so you can quickly jot something down when inspiration strikes.
Show off your name when your phone is locked
Like the most recent Samsung devices the LG G5 has an Always On display, which enables you to see key information while the screen is off. That information can include your signature, or at least an approximation of it: go into Settings > Display > Always-on Display, make sure it's enabled and then tap Set What To Show. If you select the Signature option you can then enter your name (or anything else) and choose from a few different fonts.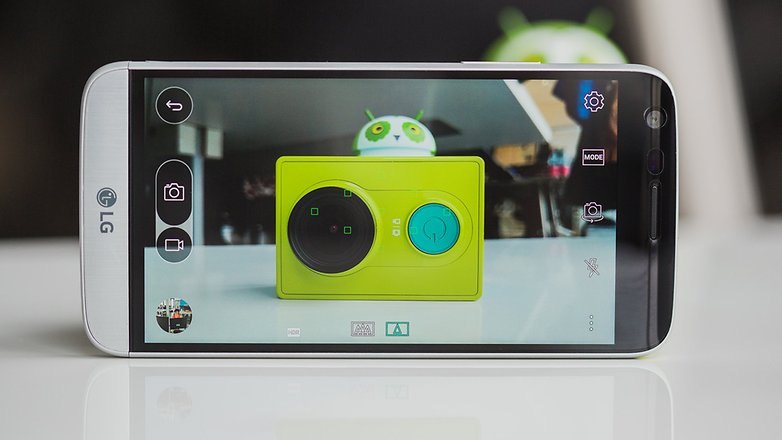 Have we missed any of your own favorite tips or tricks for the LG G5? Which features do you find the most useful? Let us know in the comments below.