Jabra Elite 4 review: Great wireless headphones with ANC for under $100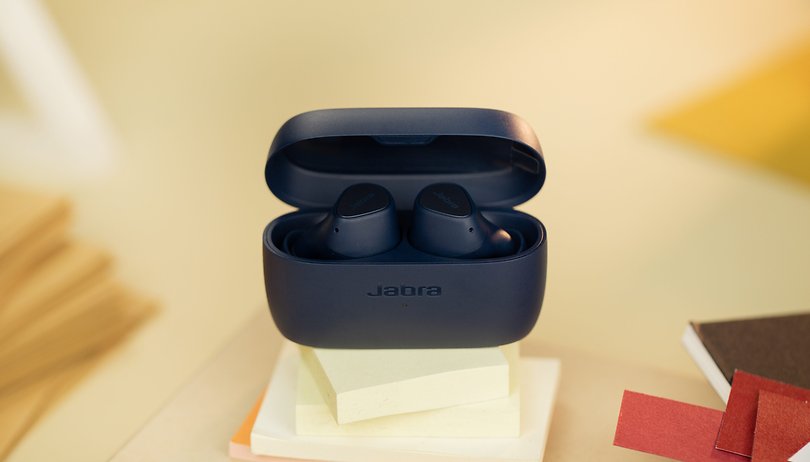 The Jabra Elite 4 is the manufacturer's latest entry-level wireless earbuds. Sold for less than $100, it offers active noise cancellation (ANC), multipoint Bluetooth, and aptX codec support. Check out my full and honest review!
Good
Excellent passive noise isolation

Rich and accurate sound

IP55 rating

Solid battery life

Multipoint Bluetooth connectivity

aptX codec supported

Full-featured Jabra Sound+ app (Android and iOS)
Bad
Average ANC performance

No wireless charging supported

ANC is not manually adjustable

Controls are not customizable

Disappointing microphone quality
The Jabra Elite 4 in a nutshell
The Jabra Elite 4 is currently available in the market with an asking price of $99.99. These wireless earbuds is the newest entry-level model from Jabra.
They are a little less premium than the Jabra Elite 5 (review), which is the mid-range model from Jabra, and the Jabra Elite 7 Pro, the manufacturer's flagship.
For less than $100, you get active noise cancellation (ANC), aptX audio codec support, and multipoint Bluetooth connectivity. In terms of value for money, the technical specifications is extremely interesting.
Design
The Jabra Elite 4 carries the usual design language that all earbuds from the manufacturer have with a guitar pick shape. They take the in-ear shape route and the surface of each earphone has a physical button, so do not expect a tactile or haptic button here.
---
What I liked:
IP55 rating
Clean finish and simple colors
Physical buttons
What I disliked:
---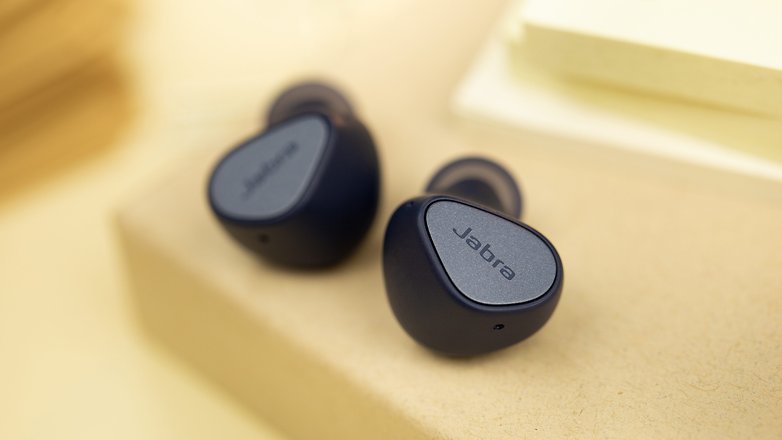 The Jabra Elite 4 comes in four colors: Grey, Beige, Lilac, and Navy Blue. The finish is matte plastic, which makes it pretty much ordinary albeit in a discreet form factor.
The headphones are IP55 certified for water and dust resistance. You can't submerge them, but you can definitely consider them for sports. They're sweat-proof, and they provide a very good fit once inserted.
The case has the same matte plastic finish and a longer shape. It can fit easily in your pocket, sporting an LED indicator in front without a pairing button as the latter is performed directly via the physical buttons on the headphones.
The only drawback is that the Jabra Elite 4 lacks a proximity sensor, so you can't pause your music automatically just by removing the earbuds.
Audio quality and microphones
The Jabra Elite 4 features 6mm drivers with one in each earpiece. They are capable of reproducing a typical frequency range of 20 to 20,000 Hz. The headphones also support Qualcomm's aptX codec, in addition to the basic (and mandatory) SBC and AAC.
---
What I liked:
Rich, accurate sound
Mediums are well highlighted
aptX codec supported
What I disliked:
Lack of natural bass
Disappointing microphone quality
---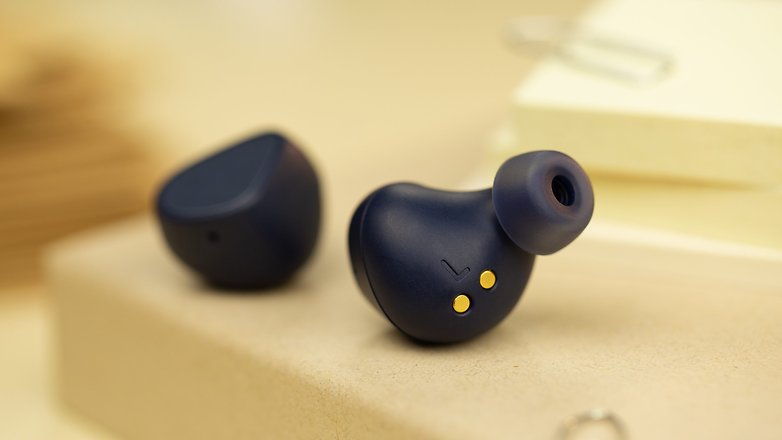 Clear sound that lacks bass
One might think that the 6mm drivers are small enough to offer a wide enough dynamic range, but this is not the case with the Jabra Elite 4. The sound proved to be very accurate across the spectrum.
I just found them to be very lacking in bass by default, so consider tweaking the EQ in the Jabra Sound+ app.
The aptX codec, when used with a compatible source (smartphone or other devices), allows the earbuds to achieve a theoretical maximum bit rate of 384 kbps. In other words, you can listen to your music in High Definition under the right conditions.
In terms of sound signature, I've already mentioned the lack of bass. The Jabra Elite 4's places a lot of emphasis on the mids, mainly vocals. The highs are a bit too much, so we have some sibilance concerns with the "F", "S" and "Ch" sounds that whistle someone too starkly. If you are listening for a long period of time, it can get rather tiring for the ears.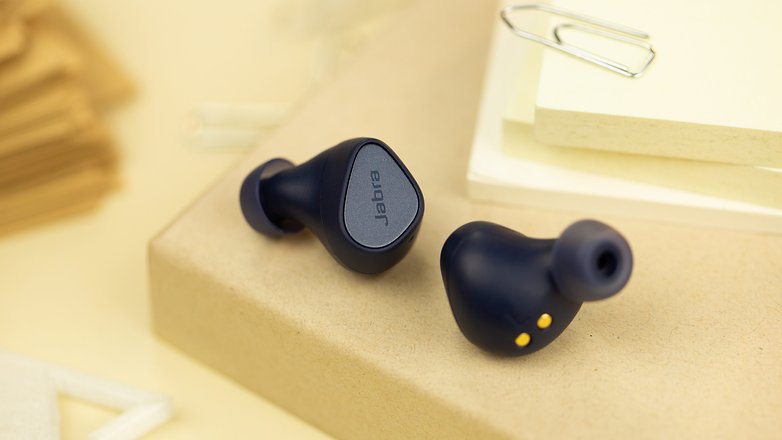 The microphones are a mess
Jabra is world-renowned for its professional audio products and their microphone quality. Unfortunately, I found the four microphones on the Jabra Elite 4 to be rather disappointing.
Even when I am indoors, there is a lot of noise with the ambient noise outside not properly filtered. In short, the audio quality is not much better than using your smartphone's microphone.

Jabra Elite 4 (indoor) microphone sample

Jabra Elite 4 (outdoor) microphone sample
Active Noise Reduction (ANC)
The Jabra Elite 4 offer active noise cancellation (ANC) despite their asking price of $99. This is quite a rare feature in this price range, but given the price, you shouldn't expect miracles, either.
---
What I liked:
Excellent passive noise isolation
Effective voice and wind filtering
What I disliked:
ANC is not manually adjustable
Continuous and structure-borne noise not sufficiently attenuated
---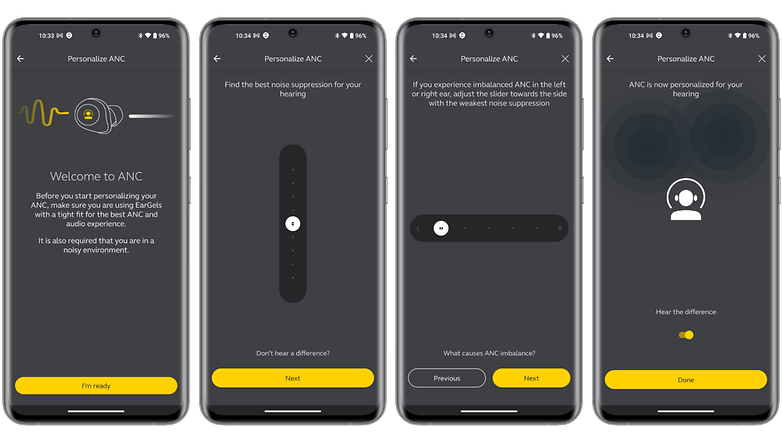 The Jabra Elite 4 incorporates two microphones in each earpiece. One is placed outside to filter external noise while the other remains inside to attenuate noises that made it past the passive noise insulation.
This passive noise insulation is excellent. Even without ANC, the Jabra Elite 4 effectively blocked the bulk of ambient noise. When it comes to ANC, most structure-borne noise is difficult to filter out. You often have to turn up the volume to limit the irritating audio.
Voices, wind noise, and other more complex, non-continuous sounds were filtered surprisingly well. However, I regret that noise reduction is not adjustable manually. You can perform a test so that the ANC automatically adapts to your sound environment, but it is impossible to manually choose among several intensity levels.
In any case, the active noise cancellation of the Jabra Elite 4 is rather adequate for earbuds within this price range.
Features and connectivity
The Jabra Elite 4 has a companion app known as Jabra Sound+ which is available for Android and iOS. Feature-wise, they are rather capable with multipoint Bluetooth connectivity, fast pairing, Spotify Tap, and a five-band equalizer.
---
What I liked:
Ergonomic user interface
5-band equalizer
Multipoint Bluetooth (Bluetooth 5.2)
Google Fast Pair and Microsoft Swift Pair
Spotify Tap
What I disliked:
Non-customizable controls
No manual adjustment for ANC intensity
---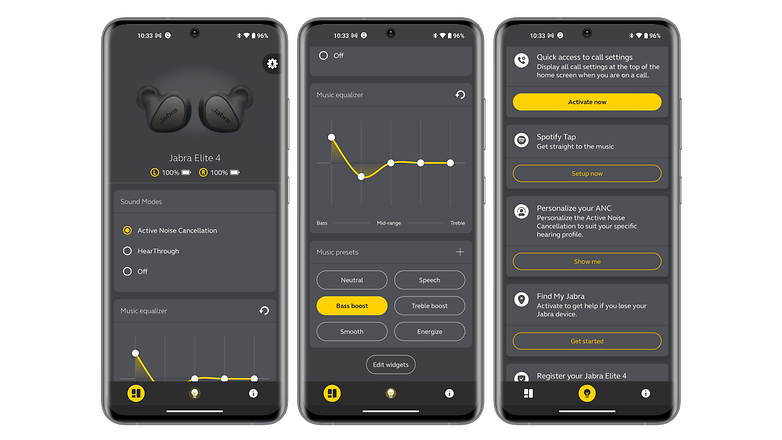 The Jabra Sound+ application is very comprehensive
The Jabra Sound+ application is quite comprehensive in terms of its capabilities, underlined by a very user-friendly interface. You can quickly switch from ANC to transparency mode (which amplifies ambient noise) without having to plow through tons of menus.
The five-band equalizer is also very easy to customize and Jabra offers many presets to help you get started. When it comes to pairing, the Jabra Elite 4 supports Google Fast Pair (for smartphones) and Microsoft Swift Pair (for PCs). Everything is done very quickly and smoothly. In any case, you can also switch to manual pairing by holding down the buttons on the earbuds.
Efficient multipoint Bluetooth connectivity
Multipoint Bluetooth (Bluetooth 5.2) connectivity allows you to connect the headphones to two devices simultaneously. Switching from one device to the other proved to be seamless, and I did not notice any stability problems when doing so. The latency is also rather low so there is no noticeable lag when watching a video or a movie.
There are also some bonus features like Find My Jabra to locate your earbuds when you've misplaced them or Spotify Tap to quickly access your playlists.
Controls via physical buttons
Jabra continues to resist the trend of touch or haptic controls. Personally, I like having physical buttons so that there will be no false touches registered.
The Jabra Elite 4 controls offer a lot of possibilities. Unfortunately, they are not customizable. Thus, you cannot reassign a command to another button. You can only prevent double-tapping to activate the voice assistant.
| | | |
| --- | --- | --- |
| | Left earbud | Right earbud |
| Single tap | ANC on/off | Play/Pause |
| Double tap | Voice assistant | Next track |
| Triple tap | Rewind | |
| Long press | Volume down | Volume up |
Battery life and recharging
The Jabra Elite 4 has a battery life of 5.5 hours for the earbuds with ANC enabled and 7 hours without ANC. The case is capable of providing up to five full charges.
---
What I liked:
Good battery life of 5.5 hours with ANC, 7 hours without ANC
Up to 5 recharges via the case
What I disliked:
---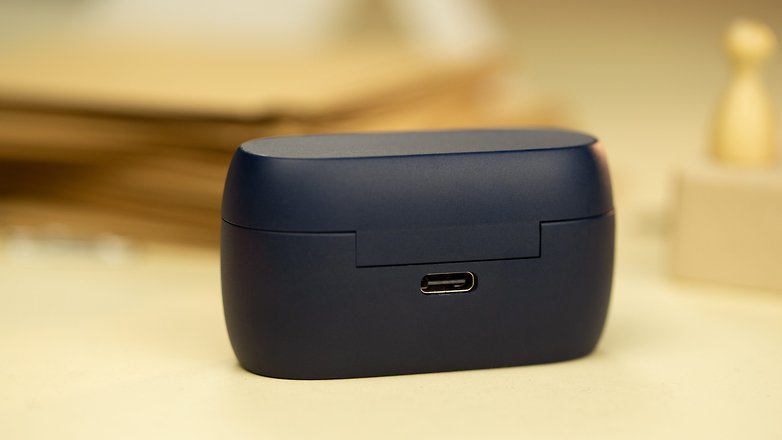 The Jabra Elite 4's battery life is good, residing in the upper average of the market. It is better than the Nothing ear (2) (review), for instance. With the case, we can theoretically achieve 22 hours of use with the ANC and up to 28 hours without.
In reality, we verified Jabra's claims. Listening to it at high volume (80% on average) and the ANC permanently enabled, I was able to achieve a total playback time of 5 hours and 30 minutes.
According to Jabra, ten minutes of recharging via the case allows for one hour of listening. Personally, after ten minutes of charging, the battery of my Jabra Elite 4 was at around 40%, but it takes almost an hour to fully recharge via the case.
The case itself only supports wired charging via USB-C. There is no wireless charging here which is a shame, but then again, it is not surprising in this price range.
Conclusion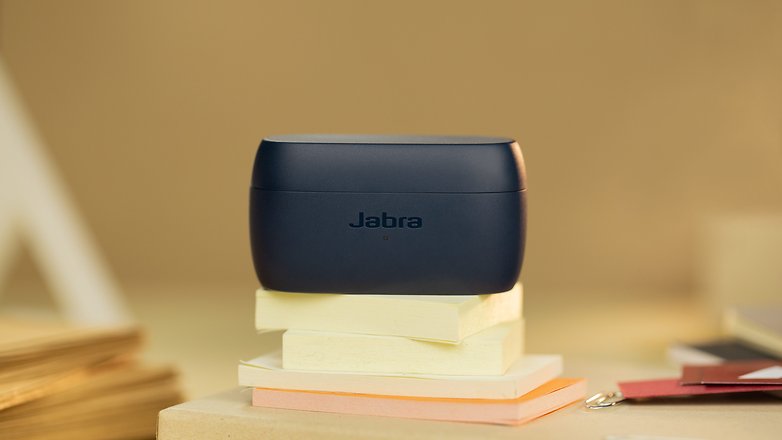 The Jabra Elite 4 is a great choice if you're looking for an affordable pair of wireless earbuds. For less than $100, you will hardly find a better offering, especially with active noise cancellation (ANC) included.
Support for the aptX codec is also a good selling point for true wireless earbuds that retail for under $100. Audio signature is accurate and the lack of bass can easily be corrected via the Jabra Sound+ app, which is also very comprehensive. Multipoint Bluetooth connectivity scores it more points for such an affordable pair of earbuds.
The Jabra Elite 4 is certainly not without its flaws. The microphone quality is a major drawback, and the design isn't the most inspiring. In addition, you cannot customize the active noise cancellation level as well as controls.
However at this price point, I highly recommend them to anyone looking for their first pair of budget true wireless earbuds.