Setting up your Android smartphone for the first time: tips and tricks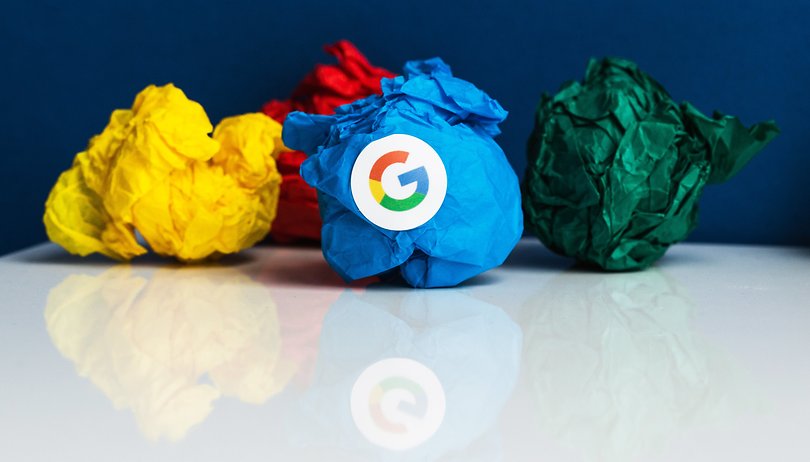 If you've just bought a shiny new smartphone or tablet, you'll probably want to start playing with it right away. Before that, you'll need to configure it first. In this beginner's article, we'll give you a step-by-step guide on how to set up your new Android smartphone.
Each Android device is different, and each manufacturer gives its own devices little extras that make them stand out from the crowd of competitors. Deep down, Android devices are ultimately similar.
Skip to step:
Once you've switched on the phone on, you'll arrive at a welcome screen where you will be prompted to choose a language. Tapping on the default language opens a list of all those available on the system. Select your preferred language from the list and tap the arrow to continue. This will set the language of the system and its menus, but you can choose to add extra languages to your keyboard later if you're multilingual.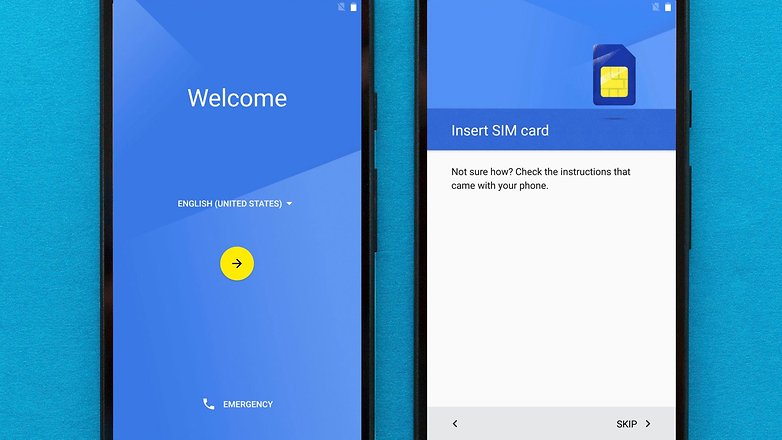 Next, you will be asked to insert a SIM card. You can actually skip this, but assuming you actually want to use this device as a phone, it's an important step. Putting your SIM card in your phone can sometimes be a little tricky – Sony devices, for example, have flaps that you need to open, while most phones require inserting a PIN to open the slot. If you've got an older phone, then the SIM needs to go under the battery, in which case you will need to carefully open the back of the device.
You'll then be asked to enter your SIM's PIN number, which usually comes in the SIM package. This is a different PIN than the screen lock pin you may set later, which is used to prevent unauthorized access if someone picks up your devices.
After this step, you'll be prompted to select whether you want to start as a new user or import data from your previous device. Either way, you're going to want Wi-Fi next.
If you find yourself within range of a wireless network, you can now connect to it. Simply select your network from the list and enter the password if required. Then tap "Connect".
We suggest connecting to Wi-Fi at this stage so you can download updates and new apps as soon as possible.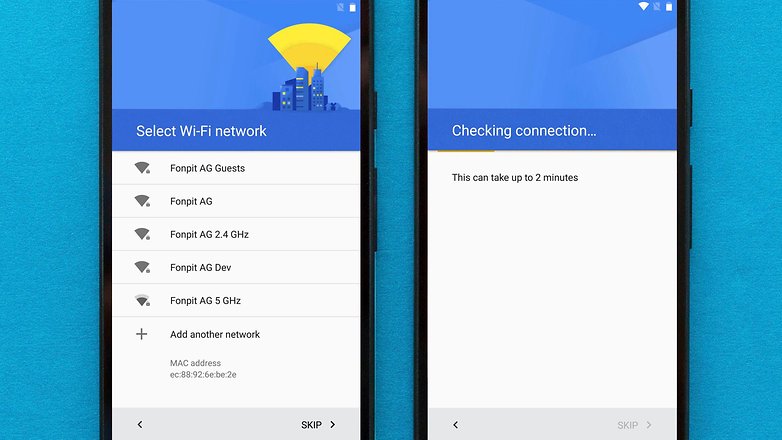 At this point, you will be asked if you wish to copy your data from another Android device. If you can and want to do this, then do so. Otherwise, select to set up as "new user" and proceed to step 4.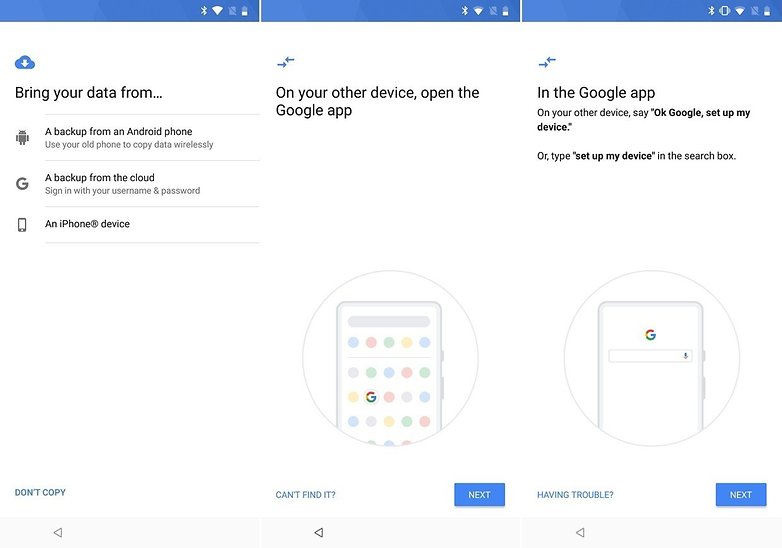 If you want to transfer from your old phone backups, it'll then prompt you to open the Google app on your old phone and either ask Assistant "Ok Google, set up my device" or go to Settings > Google > Set up nearby device. Or you can just sign in with your Google account to back up from the cloud, which is the next step.
You'd be surprised at just how much can be transferred over, from files to text togs, pictures and more. Take a look at our detailed guide on how to transfer everything to a new phone from your old one.
If you skipped the step above, the next stage is to set up or log in to an account in order to use your smartphone with Google's apps and services, such as Gmail or the Play Store.
If you already have a Google account, you can enter those details now. Then you will be asked to accept Google's Terms of Service and Privacy policy. Read them (if you want) by tapping the highlighted phrases then hit "Accept".
If you don't already have a Google account, but would like to set one up, just follow the steps to choose a username and create a password. You don't need to have a Google account to use the phone, but you will need one in order to use all of its functions, including installing apps from the Play Store. To get the best out of your new Android phone, you really should have a Google account.
Some manufacturers, such as Samsung, ask you during the registration whether you want to create an extra account. This is only necessary if you want to use some special services from that company. These services can possibly come in handy if you lose your phone, or if you want to take advantage of special features exclusive to your phone manufacturer's devices. You can simply skip this step if you want to.
Google will also ask which services you would like to opt-into. This includes backing up your device, which is recommended in case anything should happen to your device. The others you can assess on a case-by-case basis. None of these are essential, and they can be switched on or off at any time.
If you have an existing email address that you wish to sync with your Android phone, this is where you can add it. As with almost all of the steps in this list, this can be done at a later date.
Next, you will be asked if you want to secure your device. We strongly recommend this. Should you lose your device, this security measure is a key step in preventing unwanted access to your device. This can be done with face recognition for phones that support it, fingerprint recognition or with a simple PIN (distinct from the one for your SIM).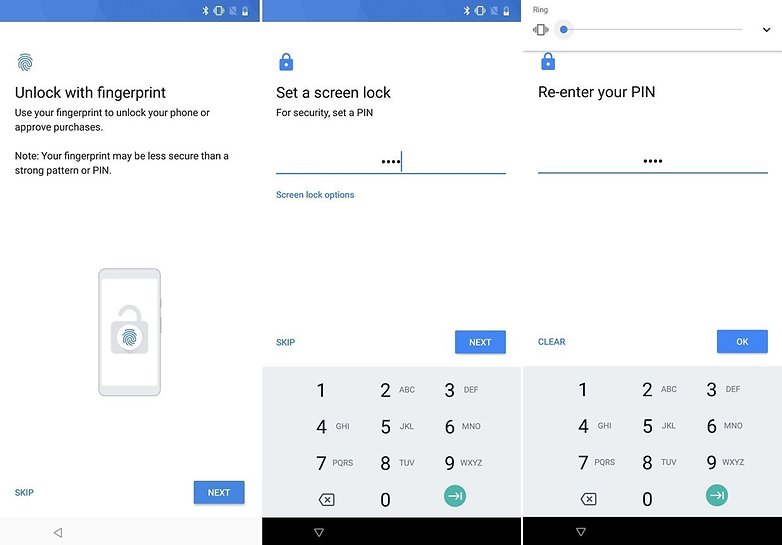 In this section, you set up how your device displays content when your phone is locked. You have three options:
Show all notification content means that, when your device is locked, if you receive a message, for example, this message will be displayed on your lock screen.
Hide sensitive notification content will show some notification information, like that you have received a message, but will hide the content of the message.
Don't show notifications at all means you won't see any notifications on your lock screen at all, but these will still be found in your device's notification shade.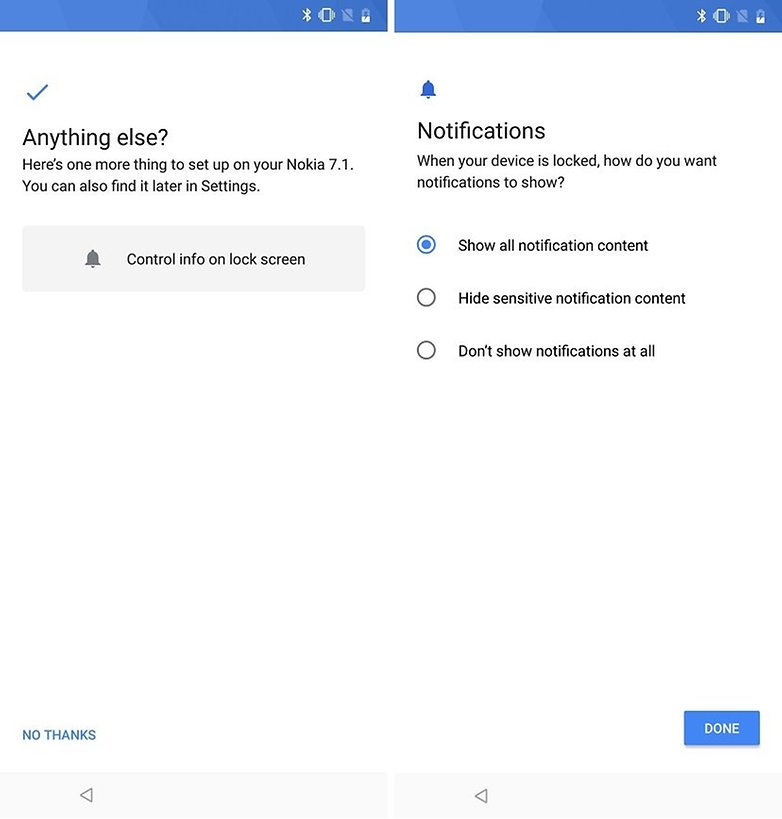 The next step that you might see is an invitation to use Google's clever assistant. You'll be prompted to repeat certain phrases so that assistant can recognize your voice, which it should do so promptly if you've already set up Voice Match on another device.
Many smartphones come with pre-installed software, such as cloud storage services like Dropbox, Box or Google Drive. Some even come with Facebook or Microsoft Office! If you already have an account for these services you may be asked to log into them now, or you can register for the ones you want.
If your phone has a microSD card slot, the last thing to do is to insert a microSD card, if you have one. This will provide extra storage space for your device to allow you to save more files. If you don't have a mircoSD card, consider buying one to save space on your phone's internal storage. You may not need the extra storage space at first. But, once you start downloading apps, getting large software updates, and taking pictures and video, you may find yourself needing more space.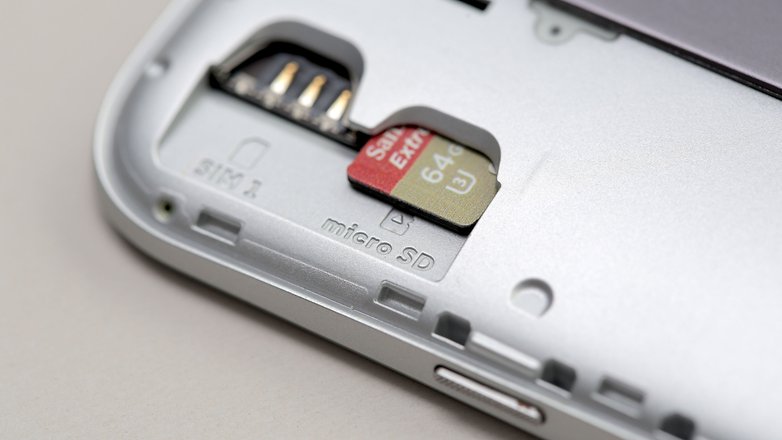 The initial setup of the smartphone is now complete. For an overview of the apps that have already been installed on your device, have a look at the app drawer. The app drawer is a list of icons for all the apps on your phone and chances are that you'll find this at the bottom of the home screen (the screen you should currently be on). The icon for the app drawer is a gray circle with six dots inside, which you can tap on from the home screen.
Now, look around your app drawer. If there are any apps you don't have yet that you want, you can go to Google's Play Store to download them. Don't worry, the Play Store itself will be installed on your phone already. Installing apps is a simple process and the handset will walk you through anything you need to do (like signing in).
If you don't find an app drawer, it means your phone doesn't have one. To find your apps in this case, simply swipe your finger left or right from the home screen to see your other home screens views where apps could be located.
Check out these best apps lists to get started: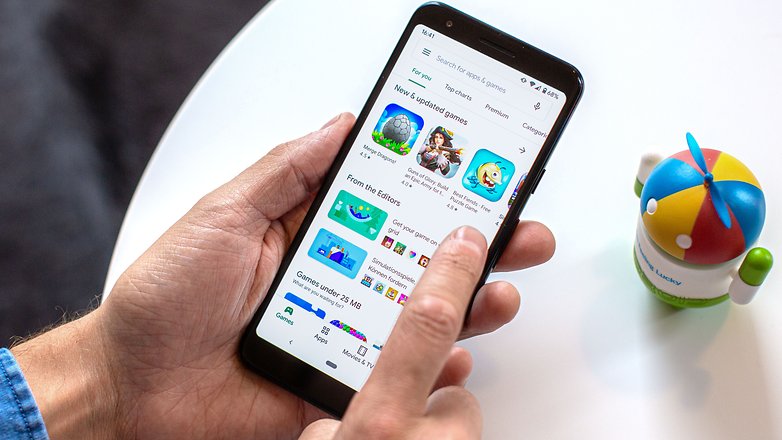 When your Android is turned on for the first time, it might not be running the latest version of the software available for your specific model. For example, your phone could come with Android Pie out of the factory, even if that model has an update ready for Android 10, you'll have to download it after setting up.
To check to see if an update is available, simply go into the settings of your phone. The settings are found as an app in the app drawer or by going through the notification shade and tapping on the settings icon (usually a cogwheel or a set of tools of some sort).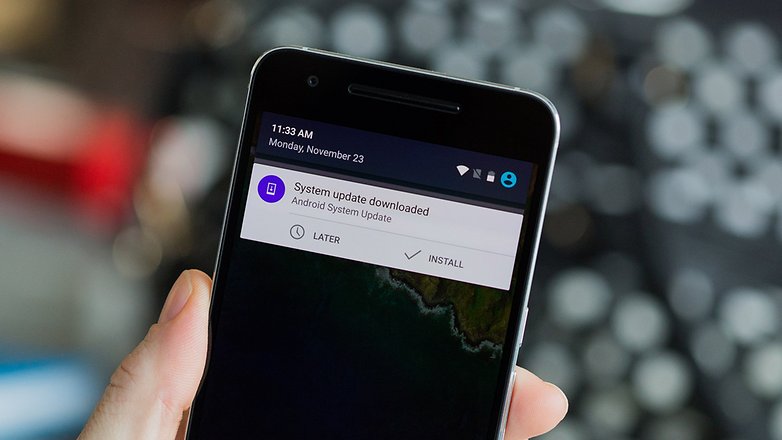 Find the About Phone tab, which is usually located at the bottom of the settings menu, and tap it. It will look different depending on your manufacturer. However, you will likely tap on something along the lines of "Check for software updates".
Software updates can take a long time to download and install, which can drain your battery and sometimes hundreds of MB from your mobile data plan. So, make sure that when you do this you are connected to a Wi-Fi connection and that your battery is at least 50 percent full. You should update to the latest version of Android available for your device because it (usually) provides more functionality, better battery life, and better security.
If you don't like the background image that came with your device, do not despair – every smartphone offers a selection of different backgrounds from which you can choose. The way to do this changes depending on the manufacturer, but look for Display or Wallpaper in the settings menu.
Quite often, if you press on the home screen anywhere for a couple of seconds, a window will appear that enables you to change your wallpaper.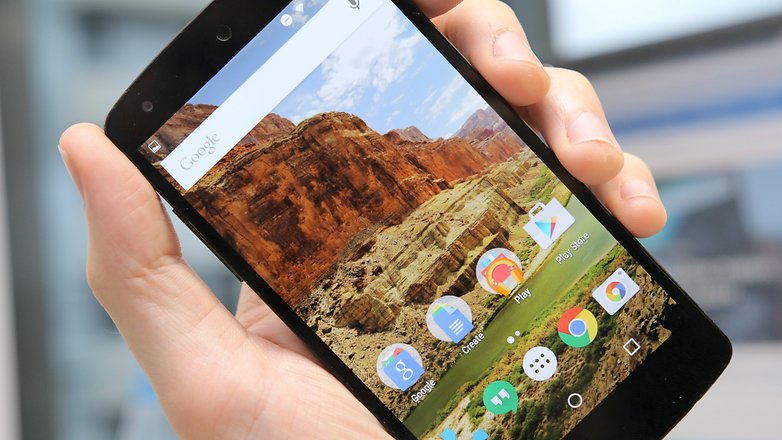 If none of the options are to your liking, you could try out a new icon pack or test some other backgrounds – there are lots of these on the internet.
You should also check your phone's default sound settings. If you don't like the default ringtone, most phones come pre-loaded with alternatives. Make sure to adjust your ringtone and alarm volume to the appropriate level, too. You don't want your cell phone annoying everyone when you go out in public. You can also set the sound settings for when you tap menu items or type on your keyboard to silent, if you like.
How do you like your new Android smartphone? Did setting up your phone run smoothly? Let us know in the comments.