How to free up storage on the Galaxy S5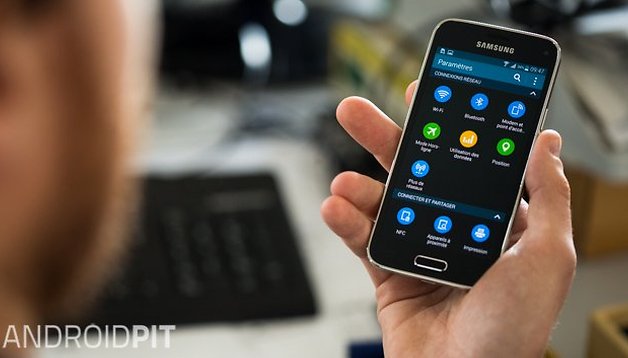 The Galaxy S5 might not have sold like Samsung wanted it to, but it's still a smashing device with a strong following. Now it's been out for a while, you might find that you're starting to run out of storage space, and don't know what to do about it. Read on for our guide on how to free up storage space on the Samsung Galaxy S5.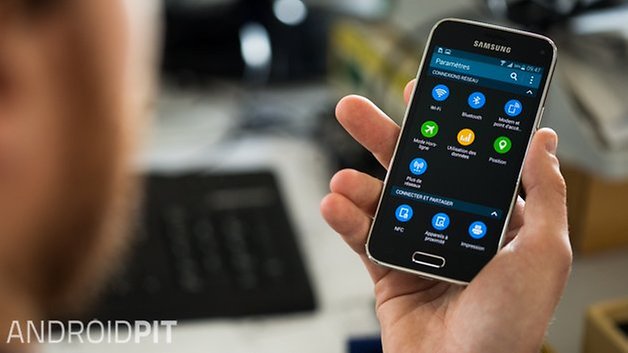 Delete unwanted pictures, music and videos
This may seem an obvious solution but you might not be aware of just how much space all of this stuff takes up. For example, where do you think all of those WhatsApp pictures you are sent get saved? No, not the magic WhatsApp filing cabinet, they're all saved in your internal storage.
You can assign WhatsApp to automatically remove media after 30 days, but you will have to hunt down other media yourself. Go to Apps > My Files > and tap Images, Audio, Videos, or whatever you want to remove. After this, tap and hold on an item – it will become highlighted. Highlight as many as you want and hit the trash symbol to delete them.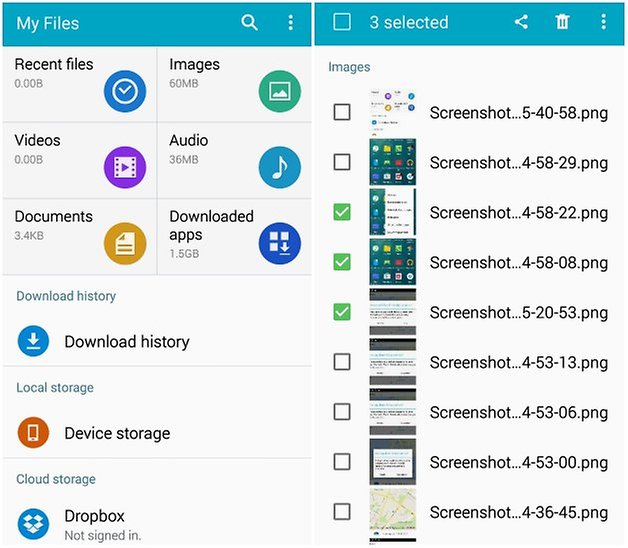 Get a cloud storage app
Cloud storage is another good way to free up space used by your media. We've already provided a list of the best cloud storage apps for Android and it's something you should really think about. In most cases, you can set these apps to automatically backup any photos you take, which means you're safe to delete photos from your device storage at any point, as they will remain in the cloud.
The methods will differ depending on the backup method you use, but in Dropbox's case, go to the Dropbox settings in the app and switch on 'camera upload'. All your pictures, and any you take in future, will get backed up, meaning you can delete them from your device once they've been uploaded, saving you precious space.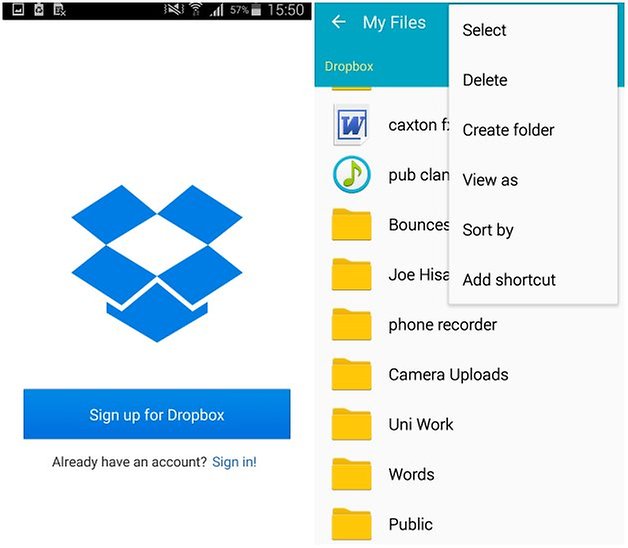 Remove unused apps
If you don't want to install yet another app as recommended above, consider uninstalling some apps. Apps come in various sizes, with big-budget games usually taking up the most space. If you're no longer making use of an app, why have it installed? Removing apps is a quick-and-simple way to free up space. You can always grab them again later if you want to.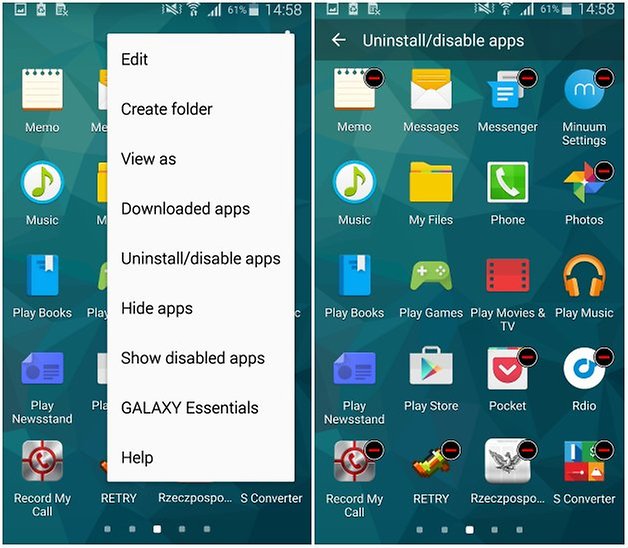 Make use of an external SD card
One of the beauties of Samsung's Galaxy series is that it traditionally meant devices comes with a space for a microSD card. An SD can essentially act as another hard drive for your smartphone – you can move pictures, videos, and even app data there instead of housing it in the device's internal storage. You will need to buy an SD card, but you can pick them up in various sizes from Amazon.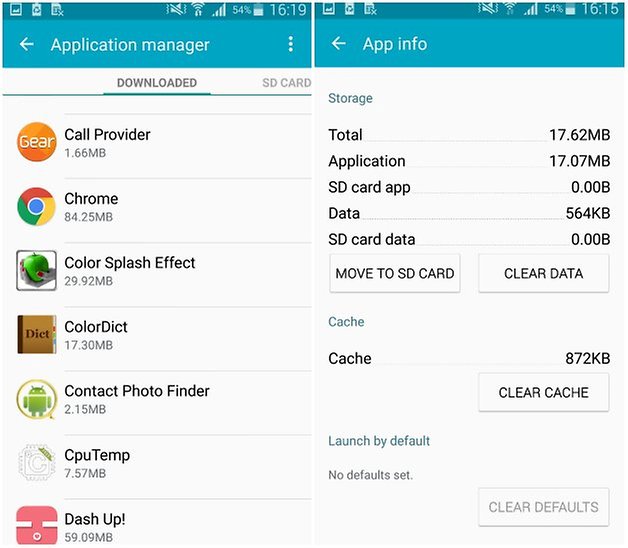 For media files, go to Apps > My files and then tap Options (three dots button at the top right), then select 'move' to put them on your SD card (if you have one). Nice.
Clear app data
Clearing app data can save you some precious megabytes, but it comes at a price. When you do anything in an app, Android saves data – this can be your preferences, habits, anything you have done in that app since it was freshly installed.
Think of it as all of your personalizations, which allow you to re-enter an app and pick up where you left off. This data is useful for apps that you use often, but it's not so good if you have apps that you haven't touched in a month filled with data. Clear these out to free up some space: go to Settings > Application Manager, then tap an app and on the following page hit 'Clear data'.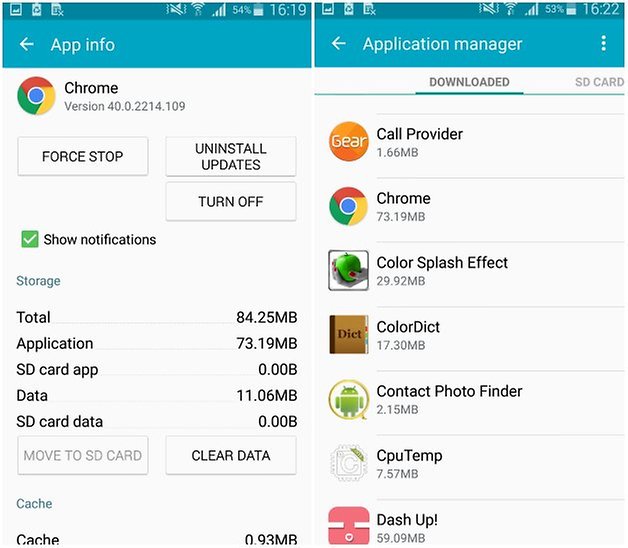 Do you have any other tips on how to free storage on Galaxy S5 ? Let us know in the comments below!