Hands On With S-Pen: A Truly Unique Selling Point Of The Galaxy Note 2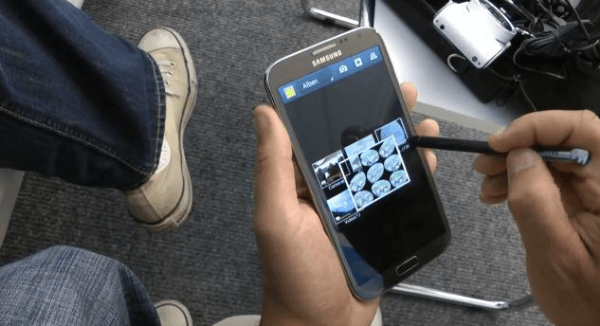 So the Galaxy Note 2 has finally been unveiled, and if you saw my brief hands on with the device at IFA, you probably already know that I'm very impressed with the device. Samsung was nice enough to give me a bit more hands on time with the Note 2 at IFA on Friday, and after spending some time with the S-Pen, I wanted to show you guys a few of the very cool things that you can do with the stylus. The features aren't just cool, but also practical, and I'm honestly debating on making this my next Android purchase. Let me show you what I mean.
For those who didn't see the original hands on, the Galaxy Note 2 is bigger (although slimmer), faster, more powerful, and feels much better in the hands than the original Note. With it's Exynos 1.6Ghz quad core processor, 2GB of RAM, and Android Jelly Bean right out of the box, it is safe to say that it is, at this point, the most powerful Android device ever created, and quite possibly the most powerful mobile phone/tablet on the market. As cool as it is to use as a phone, the added S-Pen functions are definetely a unique selling point of the device, and in this short hands on video below, I walk you through just a few things that you can use the stylus for.
The video can be viewed below (Youtube link here). Apologies for the sound quality, as we were not able to use our external microphone for recording:
As you can see from this video, the S-Pen certainly has its share of features. Using it to hover over picture galleries or videos to get previews, gestures, cutting, ect are all features that work surprisingly well, and when you couple these features with the power of the device and the sleek design, it really makes the device unique...and insanely tempting to buy.
What do you guys think of the Note 2 and the S-Pen? Will you be picking up a Note 2 in October when it's released (will reportedly retail for 640 Euros)?
Let us know what you think in the comments below!