Introducing Google Pixel Watch 2: Official Teaser Video Reveals New Features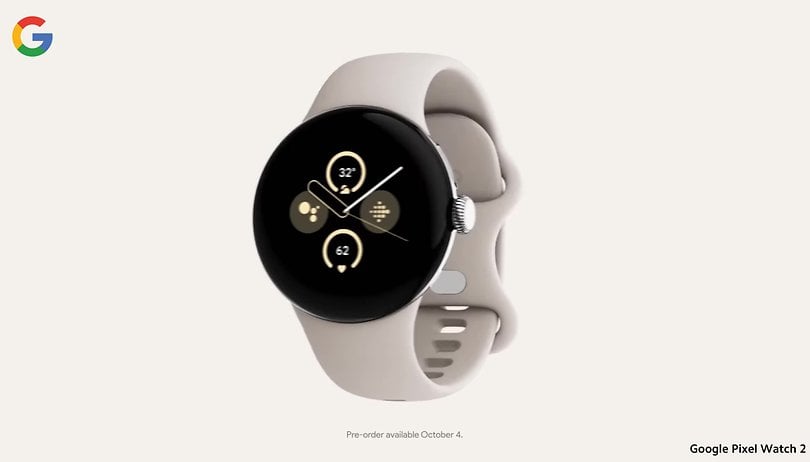 Next month, Google will officially present the Google Pixel 8, Pixel 8 Pro and Google Watch 2, on October 4. However, the company has probably found the most efficient way against early leaks: Simply leak it yourself! Just like in the last Google sneak peek, today there is a video only for the Google Pixel Watch 2.
Google Pixel Watch 2 in official teaser video
Google has done it again, spitting into the leak soup of the rumor mill with its second teaser. You can't deprive tipsters of your daily leak more effectively. The official video shows the Google Pixel Watch 2 in great detail from all sides and thus reveals the first improvements to its predecessor, the Google Pixel Watch (review).
At first glance, you will hardly notice a difference to the first watch generation, which means that Google is basically satisfied with the actual design of the round case. Although it should be mentioned for fairness that it is already a few years old.
So the proprietary interchangeable wristband has remained the same as well as the rotating crown and an elongated hardware button above it. The most significant changes are seen on the back.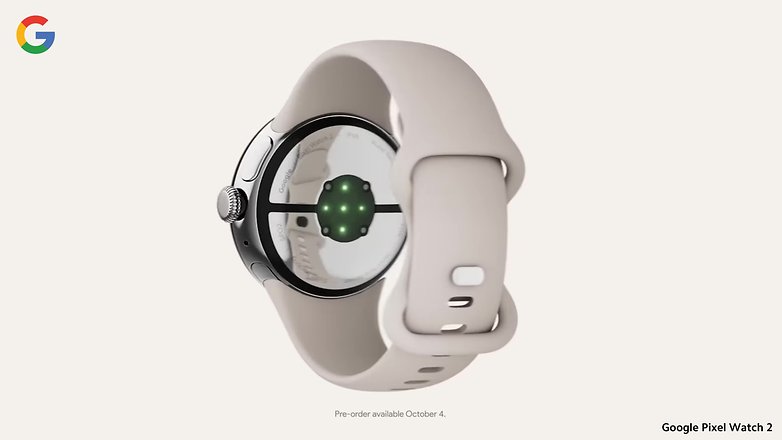 The Google Pixel Watch 2 has a new "continuous Electro Dermal Activity" sensor, as you can see from the letters cEDA on the back. We already know this from our tests with a Fitbit Sense 2, among others, which can also be used to check your stress level. We do not yet know whether the new Pixel Watch 2 can also be used for ECG measurements—the Fitbit Sense 2 can!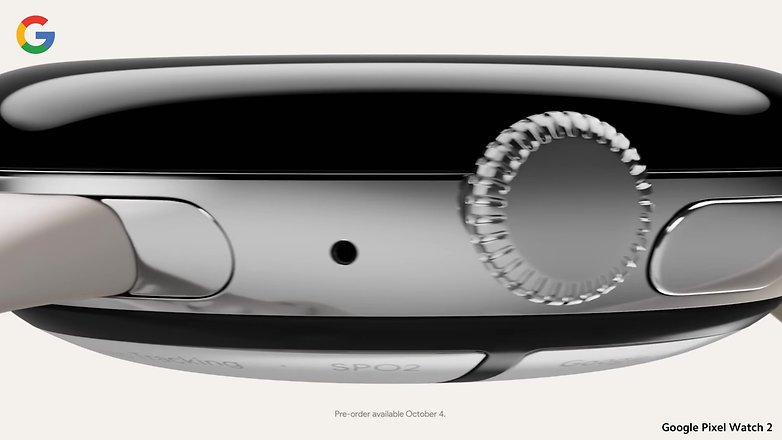 Speaking of the back, this also tells us an IP68 certification and a SpO2 sensor for measuring the oxygen content in the blood. We are definitely curious whether the somewhat thinner-looking casing will also result in a smaller battery. After all, that is the proverbial Achilles' heel of the smart Google watch.
However, the Google Pixel Watch 2 uses the more efficient Snapdragon W5 chipset, which is supposed to squeeze a few more hours (or even days) of runtime out of the watch. Furthermore, the rumor mill says that Mountain View will install ultra-broadband connectivity for real-time tracking in the Watch 2. Moreover, a variant in an aluminum case is also said to be available for selection on October 4 - we will see.