Leak reveals Google's Pixel Tablet specs and speaker dock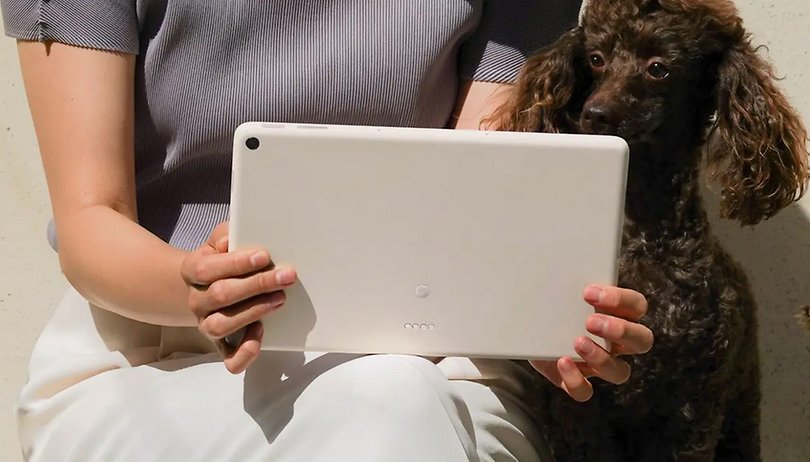 Google is supposed to release the Pixel Tablet next year. But with the same fate as the Pixel 7, the tablet has ended up in Facebook's Marketplace revealing additional key details as well as an actual look at the smart speaker dock.
Google has already teased the marketing images of its Pixel Tablet and speaker dock in October. However, the details remain pretty limited to the exterior. Whether intentional or not, the leak today provides a closer look at the tablet's software and features.
Google Pixel Tablet gets thick bezels
The images were shared by prolific leaker VNChocoTaco, but it should be noted that the current link to the listing is not attached. The slab is labeled as a pre-release or prototype version bundled with the dock, which means that the unit listed is close to the production model.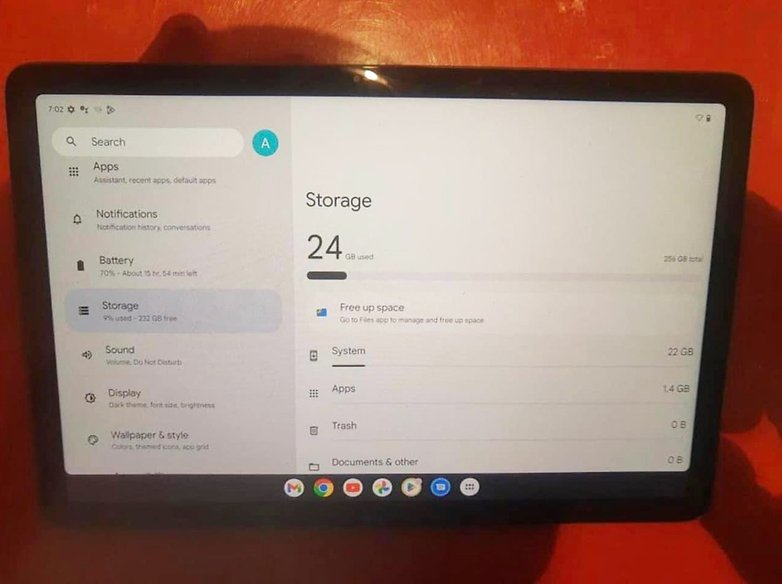 As regards the design, it shows a black Pixel Tablet alongside a symmetrical layout and thick bezels. On the other hand, the speaker dock is notably unchanged from the previewed images and resembles the Nest Hub Max when the tablet is resting. A Google logo at the dock's back is seen adjacent to the port for the removable charging cable.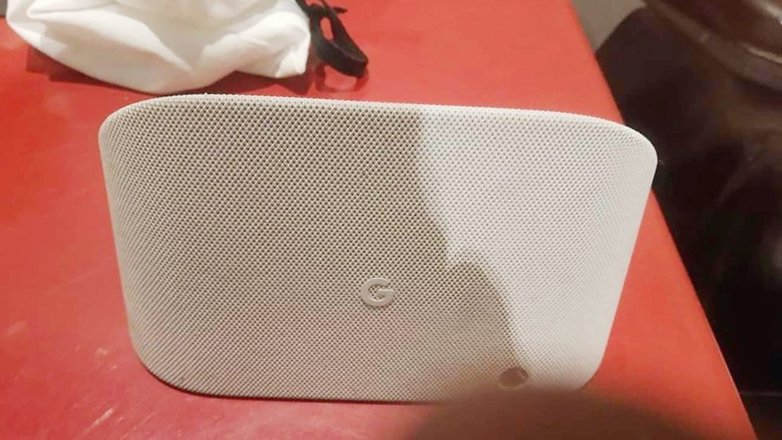 Google Pixel Tablet memory and processor
The posting also reveals that Google's Pixel Tablet is sporting 256 GB of storage though it's unclear if there will be other storage options. Besides the memory, the Pixel tab is confirmed to benefit from the Tensor G2 chip similar to the Pixel 7 and Pixel 7 Pro. Additionally, the battery has a rating of 15 hours and 54 minutes with 70 percent juice remaining.
Google is rumored to unveil the Pixel Tablet during its next I/O event expected to be held in May 2023. The tablet should run on Android 13 OS out-of-the-box. Like with other Pixel devices, Google may also add exclusive optimizations to the software side.