Powerful Windows 11 Mini PC: Geekom Mini IT 11 is Now on Sale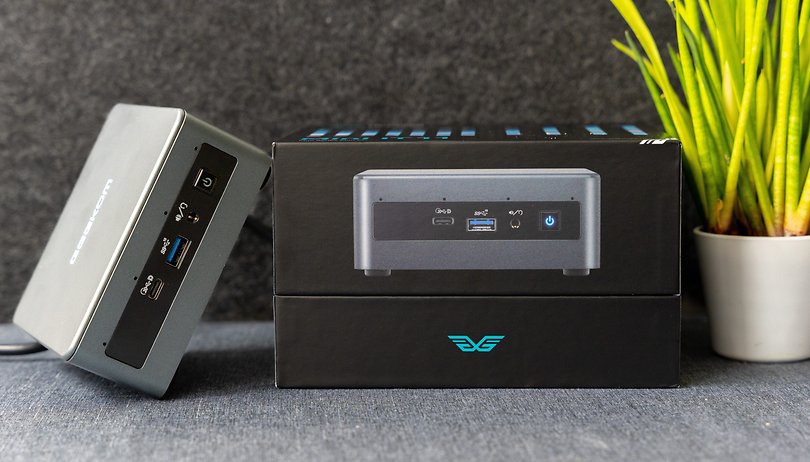 Are you looking for an inexpensive mini PC that is powered by Windows 11 and has enough power for everyday use, including casual games and 4K video editing? If you have answered in the affirmative, then you should take a look at the Geekom Mini IT 11, which is now on sale from October 25. Read on to find out what the powerful mini PC can do and whether this deal is worth picking up.
The Geekom Mini IT11 is listed for $849 a pop in the manufacturer's online store. However, the mini PC's price has been reduced to $549 currently, and by entering the coupon code "IT11nextpit50", you can save another $50 upon checkout. What do you actually get in return from Geekom for $499? Let's find out.
The Geekom Mini IT 11 is powered by the 11th generation Intel Core i7 11390H processor. In addition, there is 32 GB of RAM and 1 TB of internal SSD storage, as well as an Intel Iris Xe graphics solution. In our Geekom Mini IT 11 review, this configuration was, for instance, easily capable of editing 4K videos and playing different computer games using medium graphics settings.
The powerful mini PC comes with Windows 11 right out of the box, but you can also install Linux and other operating systems of your choice on it. The small computer is really practical if you have a monitor with a VESA wall mount. With that setup, you can simply screw the Mini IT 11 to the back of your screen and have a tidy all-in-one PC. With its dimensions measuring 11.7 x 11.2 x 4.6 cm and tipping the scales at 565 grams, the mini PC is also highly portable.
However, the compact chassis offers very little room for expansion and future upgrades. For example, you can pack a maximum of 64 GB of RAM inside, while the 2.5-inch hard drive slot allows memory expansion of up to 2 TB.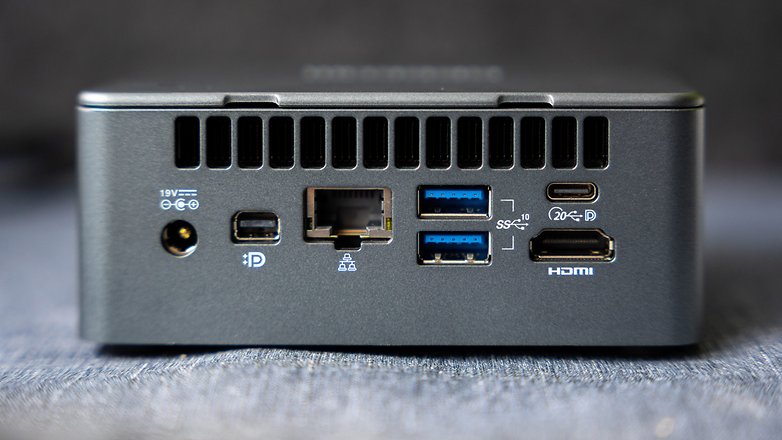 For communication with the outside world, you can choose between WiFi 6, Bluetooth 5.2, or as seen in the picture above, an Ethernet port. Beyond that, there's also a generous array of ports, namely:
Front

1x USB 3.2 Gen 2 in USB-C format
1 x 3.5 mm headphone jack

Left side
Right side
Rear

1 x USB 3.2 Gen 2 in USB-C format
2 x USB 4 in USB-A format
1 x RJ45 Ethernet port
1 x HDMI 2.0 port
1 x Mini DisplayPort connector
1 x DC jack
Unfortunately, it is not possible to power the computer via USB. In the nextpit review, the Geekom Mini IT 11 received a rating of 4.5 out of 5 stars and a solid "buy" recommendation from our colleague Ben Lucks. If you are looking for a really compact mini PC with decent performance, then you will not go wrong with this.
---
This article is part of a collaboration between nextpit and Geekom. This collaboration has no influence on nextpit's editorial opinion.