Garmin Fenix 7 Pro & Epix Pro Promise Weeks of Battery Life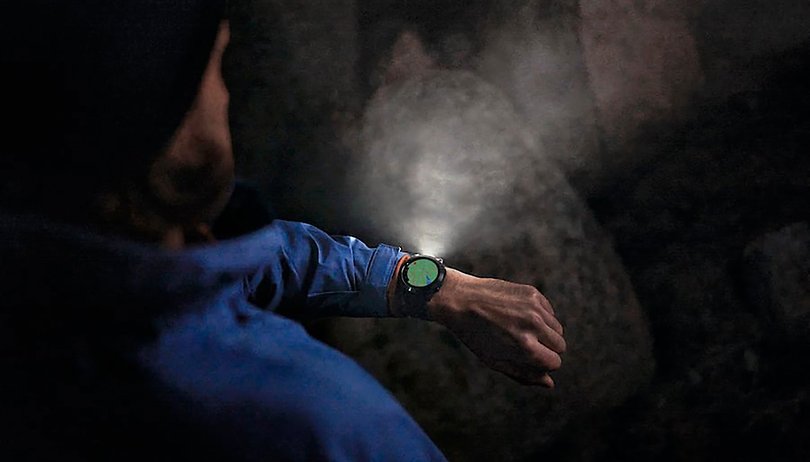 Garmin announced today updated versions of its high-end sports smartwatches. Targeting slightly different market segments, both the Garmin Fenix 7 Pro and Garmin Epix Pro upgrade existing models with support for more than 80 sports and activities, and better navigation features, while keeping multiweek battery life of up to 37 days in the Fenix 7 Pro.
Garmin Fenix 7 Pro simplifies the product line
Geared towards adventure buffs, the Fenix 7 Pro (or fēnix 7 Pro) simplifies the cornucopia of different variants on the regular model. Features like the LED flashlight and solar charging are available in all three case sizes—42, 47, and 51 mm—making the purchase decision easier.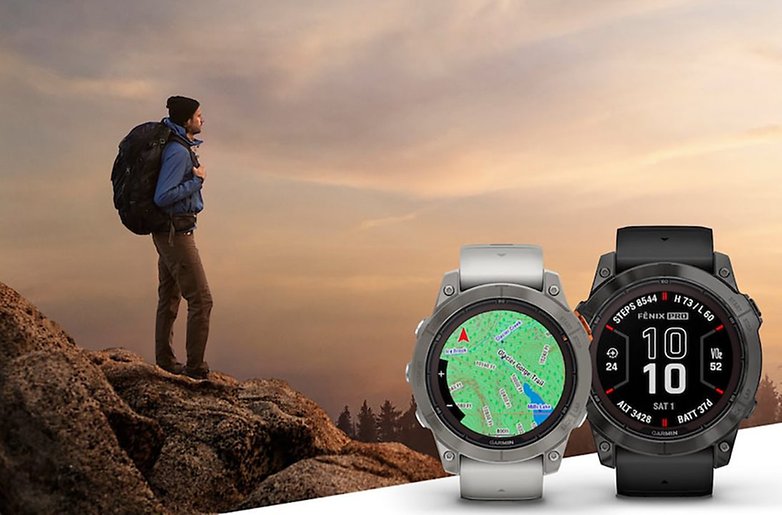 The Fenix 7 Pro brings an enhanced heart rate sensor, coupled with improved support for different activities to better track the body's performance. One new feature is the "Hill Score", which tracks ascents with VO2 monitoring. The smartwatch also offers new navigation features, like POI display—e.g. aid stations—and weather overlays.
Still using the low-power MIP display on the Fenix 7 Pro, Garmin promises better indoor readability without sacrificing performance under sunlight. One specification which didn't change is the theoretical 37 days of battery life in smartwatch mode, which can reach up to 139 days in expedition mode for the bigger model.
Garmin Epix Pro brings new sizes
Sometimes seen as the Fenix-7-with-OLED, the new Epix Pro series solves one of the downsides of the Epix 2 smartwatch NextPit gave a 4.5/5 score last year: The single 47 mm size. The Garmin Epix Pro is available in 42, 47, and 51 mm sizes, similar to the Fenix 7 range, while keeping the bright AMOLED display.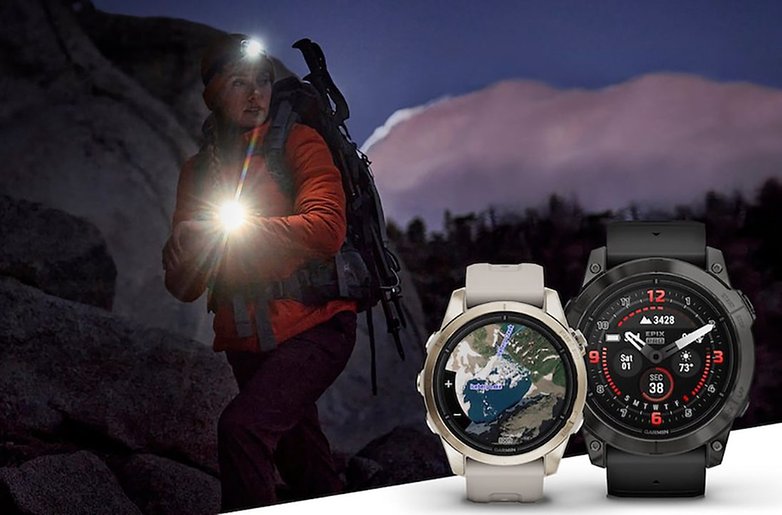 New for the display is the Red Shift mode, which should be more comfortable to see in the dark. Also for dark environments, and inherited from the Fenix line, is the built-in LED flashlight. The Garmin Epix Pro also offers the enhanced health monitoring and navigation features found in the Fenix 7 Pro.
Regarding battery life, Garmin lists up to 31 days of battery life for the 51 mm model under smartwatch mode. For more details check the table below.
Garmin Fenix 7 Pro & Epix Pro: Price and release date
Garmin's 2023 high-end multisport smart watches
Product
Picture

Case size
42 mm
47 mm
51 mm
42 mm
47 mm
51 mm
Strap size
20 mm
22 mm
26 mm
20 mm
22 mm
26 mm
Display technology
MIP
AMOLED
Display glass
Power Glass
Power Sapphire
Gorilla Glass
Sapphire Crystal
Display size
1.2"
1.3"
1.4"
1.2"
1.3"
1.4"
Resolution
240 x 240 pixels
260 x 260 pixels
280 x 280 pixels
390 x 390 pixels
416 x 416 pixels
454 x 454 pixels
Touchscreen
✔️
✔️
✔️
✔️
✔️
✔️
Storage
32 GB
Weight
63 g
79 g
96 g
63 g
78 g
98 g
Battery life (smartwatch)
14 days
22 days
37 days
10 days
16 days
31 days
Battery life (GPS)
46 hours
73 hours
122 hours
28 hours
42 hours
82 hours
Waterproof
10 ATM
Special features
LED flashlight
Solar function
✔️
❌
Variants
Standard Solar
Sapphire Solar
Standard
Sapphire
Price - Standard
Sapphire edition
$799.99
$899.99
$899.99
$999.99
$999.99
$1,099.99
Both the Garmin Fenix 7 Pro and the Epix Pro are already available on the Garmin online storefront as well as on Amazon and other retailers in a variety of colors and the optional Sapphire Crystal.
What do you think of the new Garmin high-end line-up? Do you appreciate the fact that the brand is offering even more models in both product lines, or are you starting to get lost in the middle of so many options?