Why the Galaxy S7 is still in the game in 2018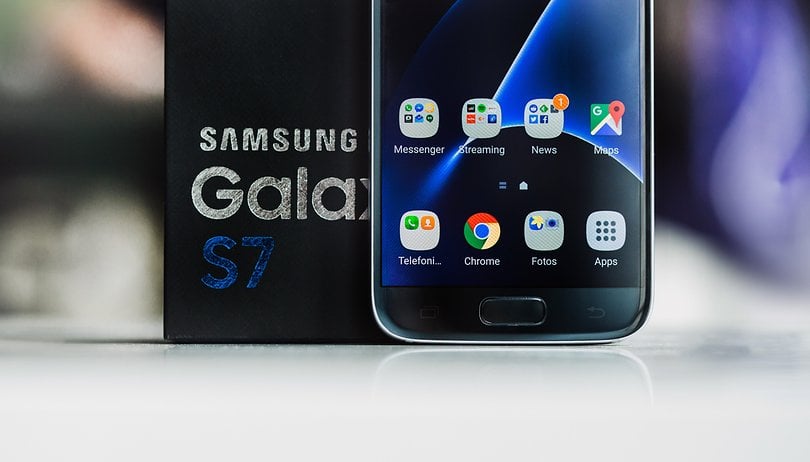 Released in April 2016, the Galaxy S7 is now starting to show its age… but only on paper, because the truth is that's not the case at all! The smartphone is indeed aging well and is so popular (it's the smartphone most used by our readers) that it will likely find its way into more pockets in the coming months. So why such well-sustained success? And what makes this phone such a good investment, even in 2018?
A design and screen that remains up to date
Although bezel-less designs made a big splash on smartphones in 2018, and even found their way onto mid-range models, the Galaxy S7 still retains an honorable and up-to-date look more than two years after its release. Its design is pleasant to the eye and to the touch, and I particularly appreciate the easy handling and the compact size of the smartphone. Another notable aspect is that there is no protrusion on the back of the phone from the camera lens. On this model, there's no button dedicated to the Bixby virtual assistant, which in my opinion is a plus, since the assistant is hardly useful at all. You could call the Galaxy S7 Samsung's original sketch that they have since been coloring in with new features.
Its 5.1-inch Super AMOLED display, with its WQHD resolution (2560 x 1440 pixels) is still well on par with many current models, including those recently released. Even people who want to use their smartphone for virtual reality can still use the Galaxy S7, since a pixel density of 570 pixels per inch is more than sufficient.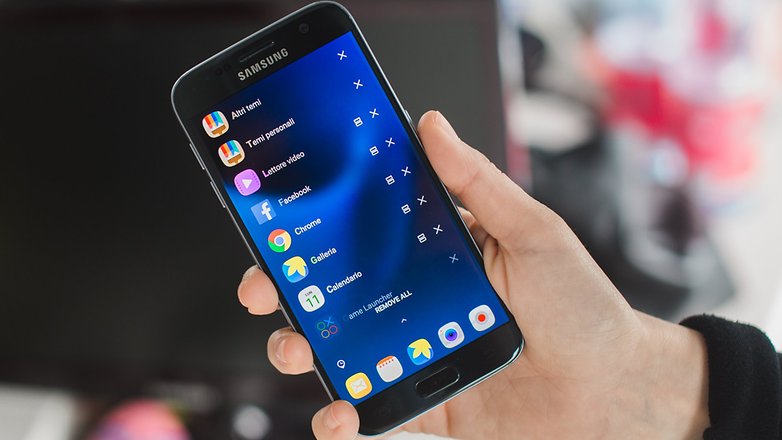 Good autonomy and fluid software
In terms of autonomy, the Galaxy S7 still performs well. The smartphone offers 3000 mAh of battery capacity (just like the Galaxy S8 or S9), but like previous generations, the smartphone has a less energy consuming processor and a smaller display. This means that the S7 can give you a day and a half (or even more) of at battery life without too many problems. It's hard to complain about autonomy like that, especially since the device is also compatible with fast charging. We should also note the Galaxy S7's connectivity: it has a micro-USB plus and not a Type-C plug.
On the software side, the Galaxy S7 has recently also benefited from Android Oreo, the same version that is currently used by its successors. True, Samsung isn't the most reputable manufacturer in terms of the fast deployment of Android updates, but it has at least kept its promise in this case. However, you should forget about getting an update to Android Pie. It's very unlikely that the South Korean manufacturer will offer an update on its old flagship.
Some interesting features and an affordable price
Without an iris scanner, the Galaxy S7 comes instead with a fingerprint reader. Unlike the generations that followed it, the sensor is located on the front panel and is effective. The smartphone also has a heart rate monitor that can take your pulse, which can sometimes be useful for athletes.
Another advantage is the price! First marketed for 699 dollars, the Galaxy S7 is now available for around 300 dollars. You should, however, be careful with sellers who offer it at discounted prices because the smartphone is often the subject of counterfeiting.
Samsung Galaxy S7 technical specifications
Conclusion: still in the running
If you want to give a premium Samsung smartphone for Christmas but you can't (or don't want to) invest a lot of money, you should give the Galaxy S7 some consideration. Its performance is still up to par and the photos are of good quality, even in 2018. You should also be aware that some alternatives are now available from competitors at a similar price. We should mention the Honor Play and the Xiaomi Pocophone F1.
Do you think the Galaxy S7 is still worth it? Tell us all in the comments!