Galaxy S6 Active: release date, price, news, specs and features
Update:

S6 Active is official and only on AT&T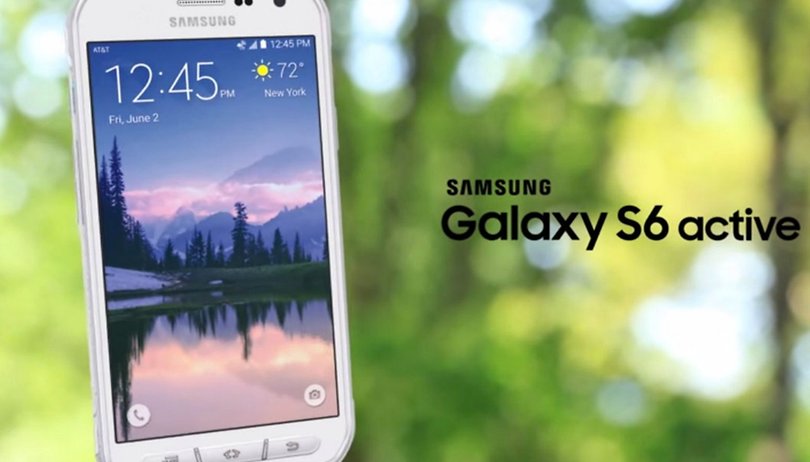 The paint has hardly even dried on the Galaxy S6 and now the Galaxy S6 Active has been made official. This is no surprise, in the same way there will probably be a Galaxy S6 Zoom, Galaxy S6 Mini, Galaxy S6 Lite, Galaxy S6 Neo and so on. The Galaxy S6 Active is once again an AT&T exclusive, so let's take a look at its release date, price, specs and features. NEXTPITTV
​Galaxy S6 Active release date
The Galaxy S6 Active release date will June 12, both in-store at AT&T locations or online. You'll have a choice of three color schemes: Camo White, Camo Blue, or Gray.
Galaxy S6 Active price
The Galaxy S6 Active price will be 695 USD based on the total contract cost of the available options. Qualified customers can purchase the Samsung Galaxy S6 active for $0 down on AT&T Next for $23.17 with 30 device payments on Next SM 243, $28.96 per month at 24 payments on Next 18, or $34.75 per month at 20 payments on Next 12.
For a limited time, buyers of the Galaxy S6 Active can take advantage of a couple of enticements: a free Galaxy Tab 4 8.0 with a two-year contract and a half-price wireless charging pad. Take a look at AT&T's fineprint for the conditions.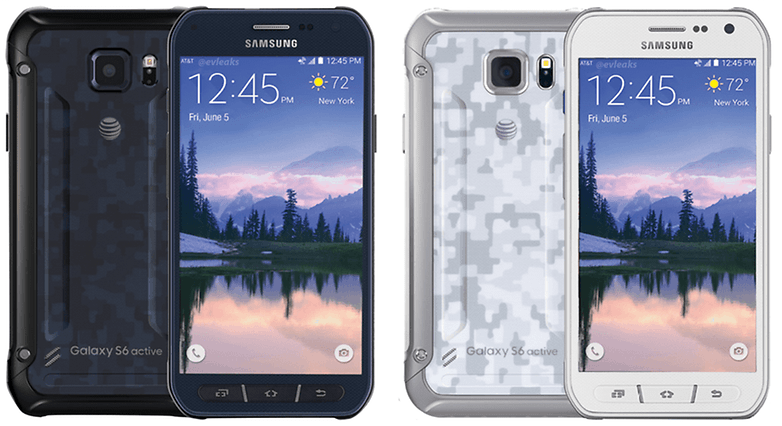 Galaxy S6 Active specs
The Galaxy S6 Active features the same 5.1-inch QHD Super AMOLED display found on the Galaxy S6, with 577 pixels per inch density. The S6 Active is, of course, seriously rugged for all the abuse you can hurl at it and features IP68 water-resistance and dust-proofing certification.
Other Galaxy S6 Active specs include an octa-core Exynos 7420 chipset, 3 GB of RAM, 32 GB of on-board storage and the same 16 MP with OIS/5 MP camera combo found on the standard S6, complete with the Home button camera shortcut.
All that waterproofing and additional durability will increase the size to 73.6 x 146.9 x 8.8 mm (from the Galaxy S6's 70.5 x 143.4 x 6.8 mm). A larger battery of 3,500 mAh (up from 2,550 mAh in the S6) is also packed in the housing, which will please more than a few people.
A new software feature called Activity Zone will provide ready access to a compass, flashlight, stopwatch and other features necessary for active and sporty-types. Take a look at this hilariously bad promo video to see the kinds of outdoors types AT&T imagines will buy the S6 Active.
Galaxy S6 Active design
We still don't know what that back panel is made out of, but it's likely that the glass back on the Galaxy S6 will be replaced by a plastic backing on the Galaxy S6 Active to make it lighter, more shock absorbent and generally more rugged than glass could ever be without affecting the wireless charging capabilities of the S6.
We're also being ''treated'' to the same kinds of ''rugged'' design choices from previous Active devices: screws, bumpers and rubber buttons. The design won't be to everyone's liking but it should at least serve its rugged purpose.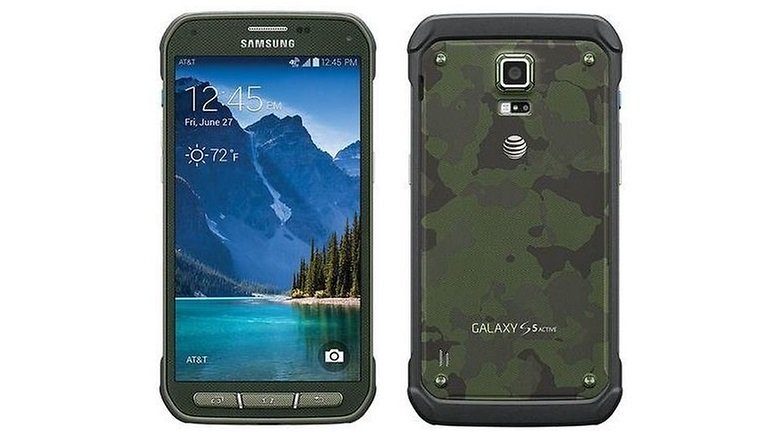 Galaxy S6 Active features
The most obvious Galaxy S6 Active features are, as mentioned above, its battery size, IP68 rating and shock absorbency, combined with that super-durable housing that should withstand the usual scratches, bumps and dents. We'll bring you more on the Galaxy S6 Active features once we've had hands-on time with the device.
What do you think about the Galaxy S6 Active? Can't wait or don't care?