Samsung's folding smartphone shows up in official video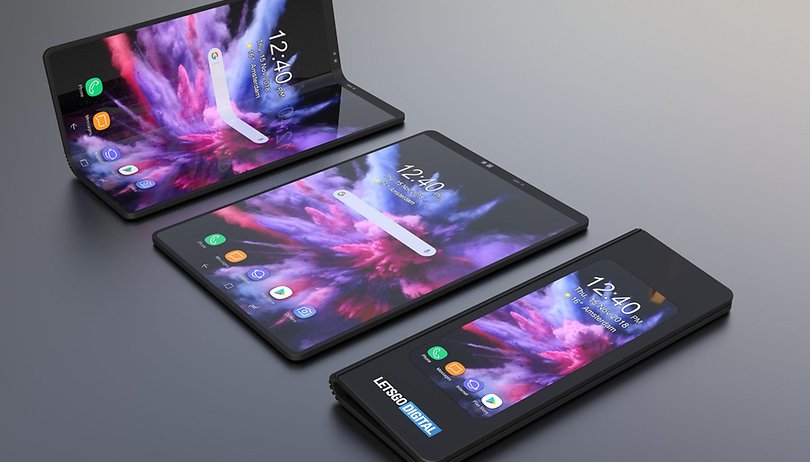 The Galaxy S10 will be presented at a launch event a few days before the MWC. But what about Samsung's foldable smartphone? Today, a video that shows the device was accidentally published by the manufacturer and immediately taken offline.
This reinforces rumors that Samsung will show off the Galaxy Fold at the Unpacked event, perhaps giving the press an opportunity to get their hands on the phone for the first time. There may finally be information about a fixed release date too, since the South Korean manufacturer has left their fans in the dark so far.
Not much can be seen of the new device yet. A young woman unfolds the smartphone, which seems to have a flexible display on the inside and a "rigid" screen on the front. However, the device appears much thinner than the model shown by Samsung at the SDC. It is more akin to the first renderings we've seen - probably thanks to video editing.
Why is Samsung just teasing us?
Samsung may have deliberately published the video and taken it off the web to get a fresh boost of attention for the Galaxy Fold and divert buzz from the recently leaked images of Huawei's folding smartphone. That's just my guess, of course.
According to previous information the Galaxy Fold won't exactly be a bargain. Allegedly, the smartphone costs just around $1,800 and is thus almost twice as expensive as the Galaxy S10 is expected to be. It is rumored that the device will hit store shelves at the end of March, but for now this remains speculation.
What do you think about the video and the other creations that Samsung shows off in this clip? Is there a "I want this" feeling or does it look like a gimmick? Let us know in the comments.